Features
31 videogames heading to the movies
Some are due out relatively soon, while others are stuck in development hell. Here are 31 videogames with movies planned...
Out of the hundreds of thousands of films in the world currently in development, a large number of them serve as adaptations for (mostly) successful videogames and videogame franchises. Some have been seen on our screens before either via a previous adaptation or television series, while some are just getting their first shot on the big screen.
Whichever category they fall into, they still have to navigate their way through the difficult world of filmmaking with many of them inevitably forever damned to development hell. The following are just a few of these adaptations hoping to someday become a success.
Agent 47 (Hitman) – TBA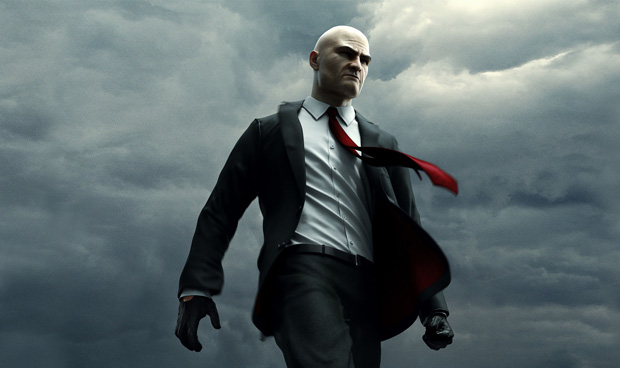 The Fast And The Furious' Paul Walker is set to take to the screen as Agent 47, taking over where Timothy Olyphant left off after the 2007 Hitman film quietly and unsuccessfully graced our screens. The new film intends to serve as a reboot of the previous one, telling the origin story of the red tie, black suited protagonist. Filming is due to begin this summer.
Angry Birds – 2016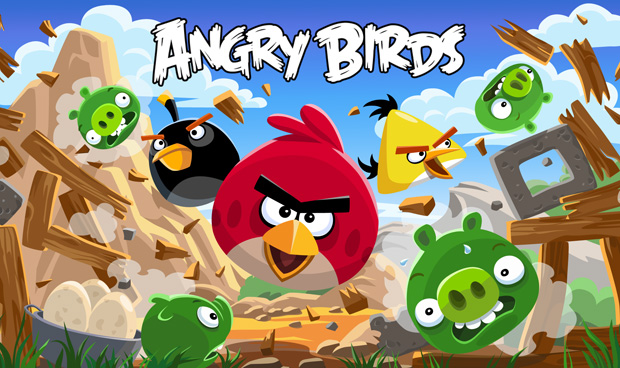 The Angry Birds franchise currently stands as the largest mobile app success in the world, so a film appears to be the next step of progression for this massive money-making vehicle. A 3D CG animated feature, Angry Birds will be produced by Marvel Studios former CEO, now Rovio senior advisor David Maisel, and is set for release in 2016.
Assassin's Creed – 2015
A film adaptation for the Assassin's Creed franchise has been on the cards for several years now, with Michael Fassbender both co-producing and starring in this 2015 release. Intended to be made in 3D, it's unknown which character Fassbender will be playing, whether old favourites Altair ibn-La'Ahad or Ezio Auditore de Firenze, the newcomers Ratonhnhaké:ton or Edward Kenway, or a new character altogether. By the looks of it this film may actually happen, but only time will tell.
Asteroids – TBA
In 2009, Universal acquired the rights to vintage blaster Asteroids. Very little has been released about this title other than Lorenzo di Bonaventura, the producer of Transformers and the GI Joe series, being involved. What story would this film have? Two years ago we had no idea, and today is the just the same. It looks to us that this one may be stuck in development hell.
Bioshock – TBA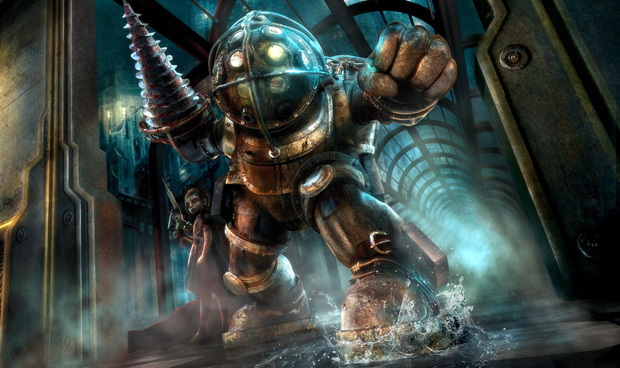 Now an even bigger franchise since the release of Bioshock Infinite, Bioshock seems an interesting yet natural progression for this award-winning collection of stunning games. Pirates Of The Caribbean's Gore Verbinski was set to direct before he dropped out, and in March this year, it was cancelled completely after the box office failure of the R-rated Watchmen.
Universal were wary of spending too much on an adult-themed movie, and suggested a less expensive, $80 million version of Bioshock instead. Verbinski refused to accept a lower budget, so a new director was brought in and swiftly carted back out again. As of today the project has, disappointingly, been canned – by none other than Bioshock's creator, Ken Levine.
"It may happen one day, who knows," Levine said of the stalled project, "but it'd have to be the right combination of people."
Deus Ex – TBA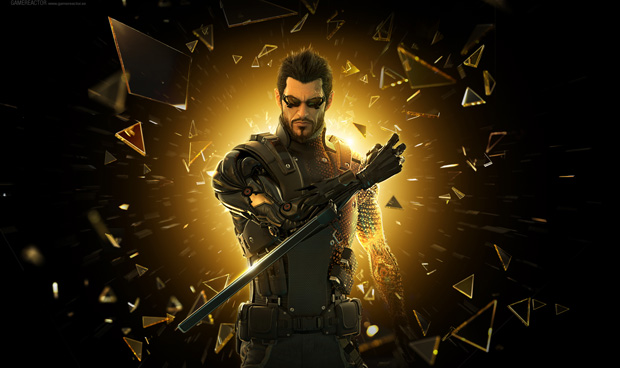 Deux Ex is the perfect example of a videogame adaptation that looks set to not actually happen. Originally announced in 2002, it was scheduled for release in 2006, only to be completely cancelled two years before. Nothing has been heard since.
Devil May Cry – TBA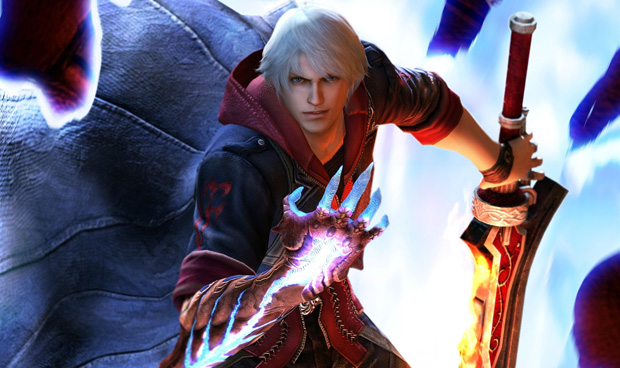 In 2011, the company that gained great success with the Resident Evil franchise, Screen Gems, announced the plans for a Devil May Cry film. Little has been revealed about this plan other than it will be an origin story with the original character style.
Far Cry – TBA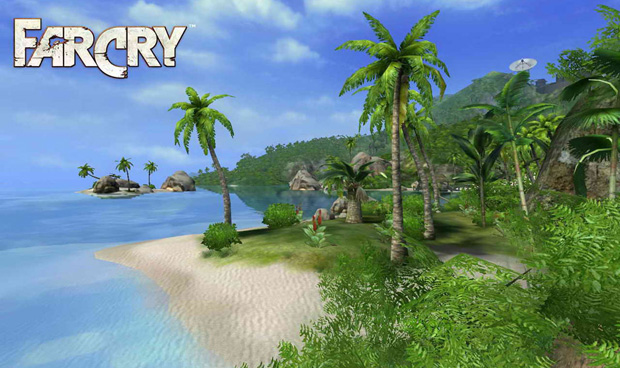 Uwe Boll may have done his very damnedest to break any chance of a compelling Far Cry movie being made with his own unique take on the material, but Ubisoft is coming back around for another go. This time, it's looking to invest more heavily and retain a greater degree of creative control over the film. It would be no understatement – as much as Mr Boll brings a smile to our face – to suggest that's a good idea.
Gears Of War – TBA
Gears Of War is the perfect example of a film adaptation stuck in development hell. New directors have been constantly reappointed and the $100 million budget reduced. It doesn't look promising.
Ghost Recon/Splinter Cell – TBA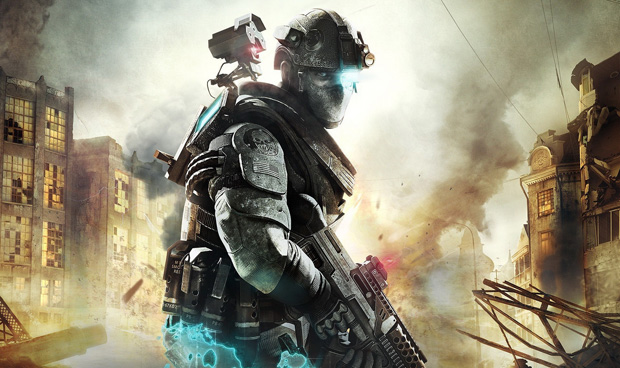 Warner Bros and Michael Bay are reportedly teaming up to create a film adaptation of Tom Clancy's Ghost Recon. Little else has been said other than Warner's statement regarding the release of Assassin's Creed and Splinter Cell too. More has been revealed about Splinter Cell, with Tom Hardy cast as Sam Fisher and Eric Warren Singer being appointed as screenwriter.
God Of War – TBA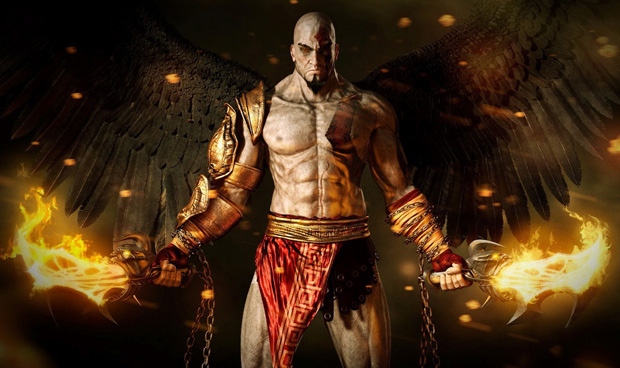 God Of War was originally announced in 2005 after the game's release, but was dropped four years later by the director. Daniel Craig turned down the lead role and that seemed to be the end of it. However, last year Pacific Rim's writers were hired for the story and a few details were released. The film will hopefully strive to humanise the character of Kratos and focus on his backstory, heading in a 'bolder' direction than that of the games. But the film has moved no further than this, and there's still with no director even though a $150 million budget has been earmarked. Can it be done?
Gran Turismo – TBA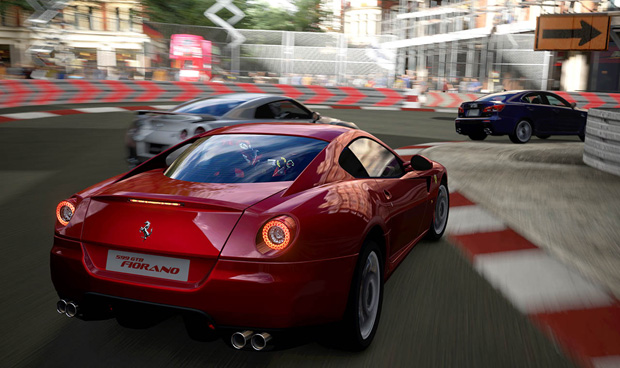 Further down this list, we're going to be mentioning the currently-in-post-production Need For Speed movie. Sony, not wanting to be outdone, has decided to bring its own fast cars game to the big screen as well. As such, a film based around Gran Turismo is in the very early stages of development, guided by producers Dana Brunetti and Mike De Luca. The pair are also working on bringing Fifty Shades Of Grey to the screen, so it might be best if they work on different projects on different days. Just a suggestion…
Halo – TBA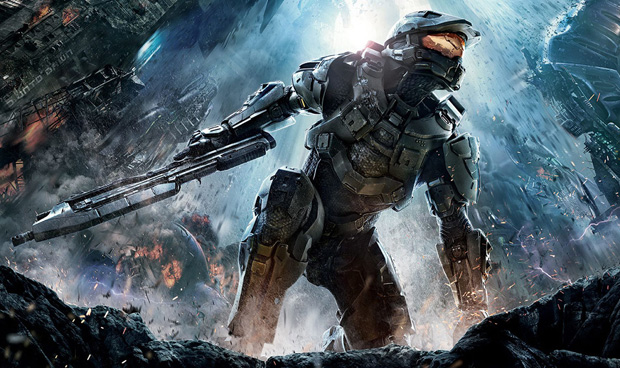 It was announced in 2005 that Peter Jackson was set to produce a Halo film adaptation, helmed by director Neill Blomkamp. After numerous script rewrites and the stopping and starting of preproduction, the project was declared dead two years later. The two directors later collaborated on District 9, and in spite of occasional discussions and rumours that spring up, the Halo movie seems stuck in development, where it's likely to remain for some time to come.
Heavy Rain – TBA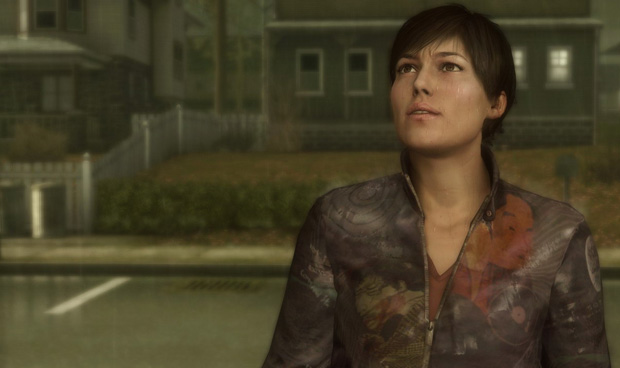 Noir masterpiece Heavy Rain seems naturally cinematic on its own, but a film adaptation is in fact in the works. The rights were acquired by New Line days after the game's demo at 2006's E3 and sold at auction to production company Unique Features. The film was soon after fast tracked by Warner, and NYPD Blue writer David Milch was hired to write the story in 2011. Little else has been released about the film since then.
Heavenly Sword – TBA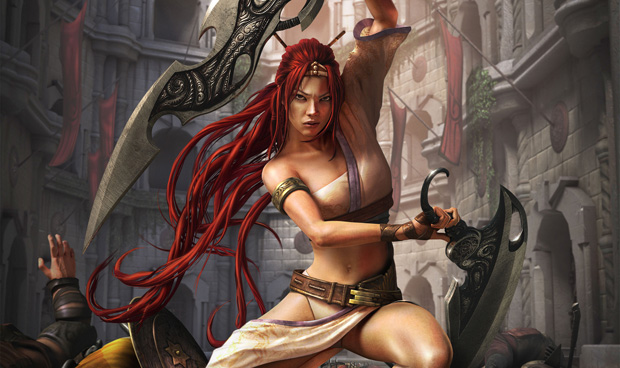 A CG animated film version of Ninja Theory's Heavenly Sword is currently in production with no known release date. Scripted by the writer of Drive Angry, the film will star the voice talents of Fringe's Anna Torv, Spider-Man 2's Alfred Molina and The Punisher himself, Thomas Jane.
Kane & Lynch – TBA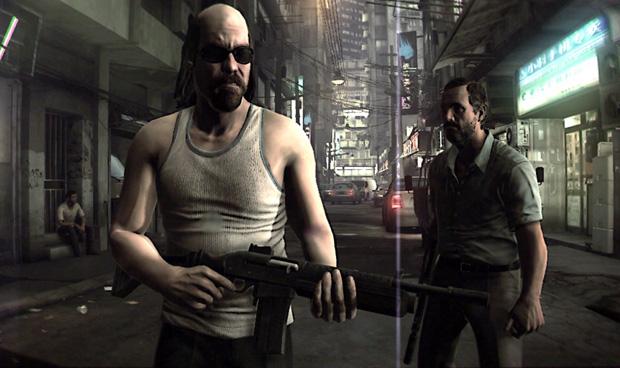 It was initially planned for an adaptation of the Kane & Lynch series to burst onto our screens this year, starring Bruce Willis and Jamie Foxx respectively. Saturday Night Live's Jon Lovitz was rumoured to star in a mystery role, but as of this year the release date has been set to 'unknown', and the two lead roles are still unconfirmed. A release this year is more than unlikely.
Mortal Kombat – 2014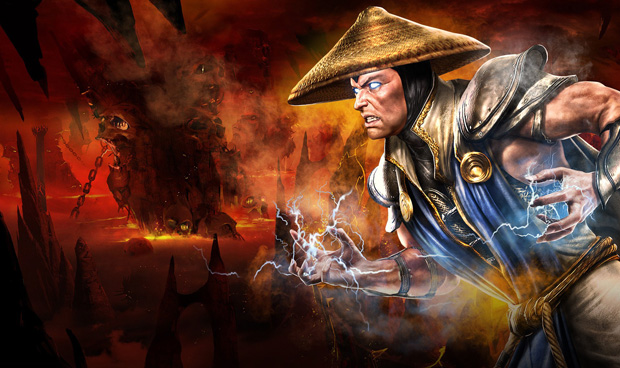 In 1995 we saw a Mortal Kombat adaptation and in 1997 a sequel. By the looks of it, we're in with the treat of another, directed by Kevin Tancharoen. Tancharoen previously released a short film in 2010 titled Mortal Kombat: Rebirth as a concept for a franchise reboot, which was later the pilot for the web series of the same title. In 2011, it was confirmed he was to direct a full-length film adaptation of the game franchise.
Metal Gear Solid – TBA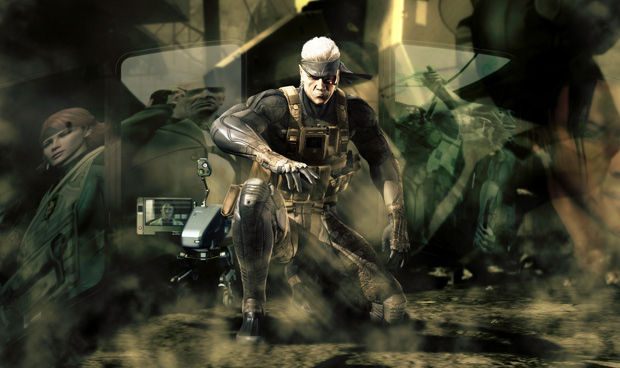 A Metal Gear Solid film adaptation was put into preproduction late last year after six years of development. With supposed interest from Christian Bale, all we know is that the film will be set in Alaska. Watch this space.
Need For Speed – 2014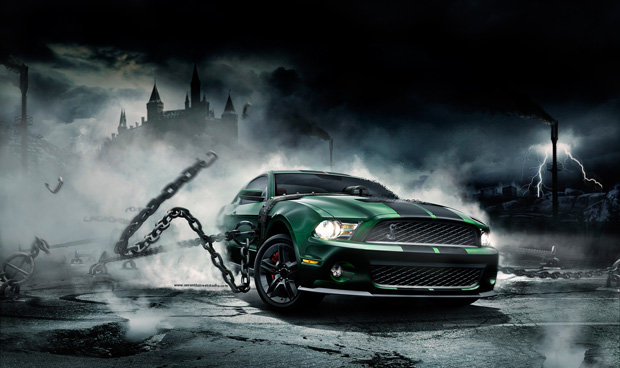 Need For Speed is one videogame film adaptation that actually looks as though it's moving along nicely. Due for release next March, we've been graced with stills and footage from the film. Starring Breaking Bad's Aaron Paul, Dominic Cooper and Kid Cudi, this $75 million budget feature may actually be a film worth seeing. Writers from Real Steel have penned the story and Act Of Valor's Scott Waugh directs this as his second feature.
Ratchet And Clank – 2015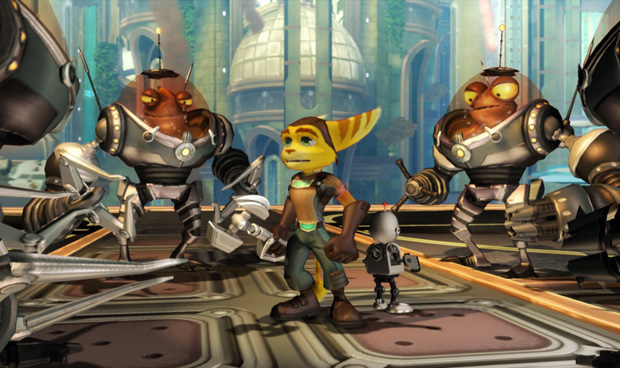 A 3D CGI adaptation of the ever-popular Ratchet And Clank series has been announced for 2015. Starring the same voice actors as the original games, the film will retell the events of the original story and the meeting of the two characters.
Raving Rabbids – TBA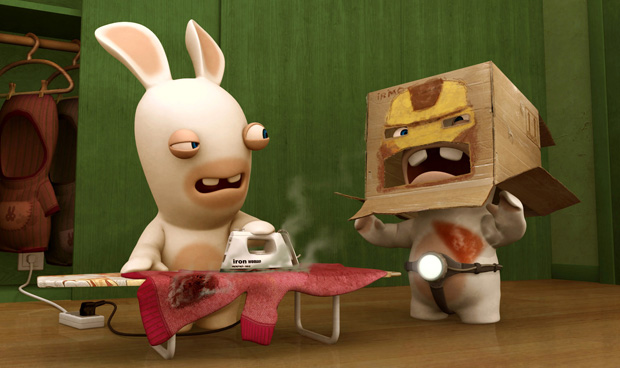 Very few details have been released about a Raving Rabbids film other than the plan for it to be live action with CG rabbits, a completely new story and Ubisoft in charge of development.
Resident Evil – 2014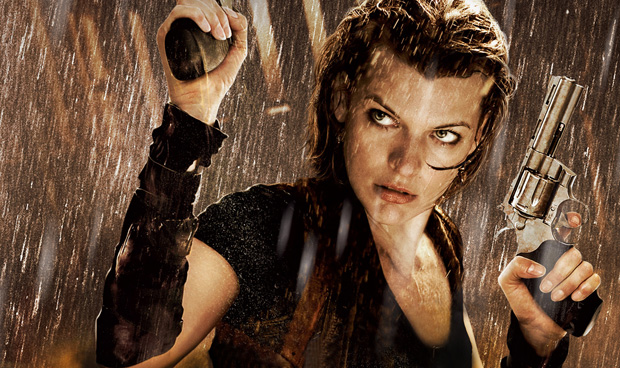 The Resident Evil film franchise boasts a large number of sequels, and this number is set to increase to seven with the sixth and seventh installments already in the works. Milla Jovovich is set to return as Alice in Resident Evil 6, set for a release late next year. Director Paul WS Anderson already has the original film, Afterlife and Retribution under his belt, so he's well versed  in the series' trappings by now. A reboot of the series is also planned for the future.
Rollercoaster Tycoon – TBA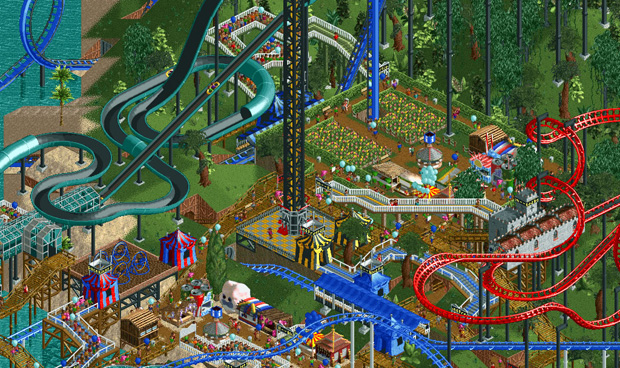 Sony picked up the rights to Rollercoaster Tycoon in 2010, and now a live action/CG hybrid film is set to be made. Norwegian director Harald Zwart supposedly helms this interesting choice of adaptation and a storyline has not yet been released. What can we expect from this? We honestly have no idea.
Street Fighter – 2014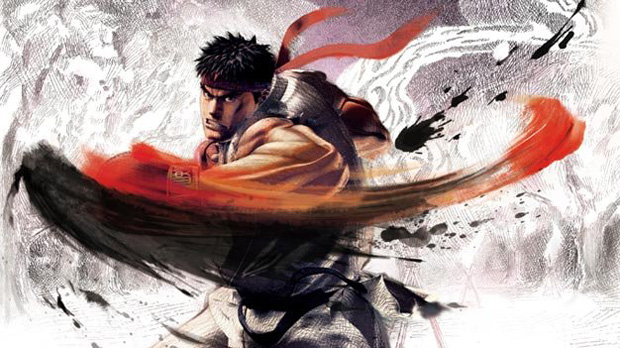 At the Capcom panel at this year's Comic-Con, it was announced that filming has begun for a live-action series titled Street Fighter: Assassin's Fist. A cast list has been announced and the show is set to be bilingual. The series will be directed by The Bourne Ultimatum and Street Fighter: Legacy's Joey Ansah and is set for release next year.
Spy Hunter – TBA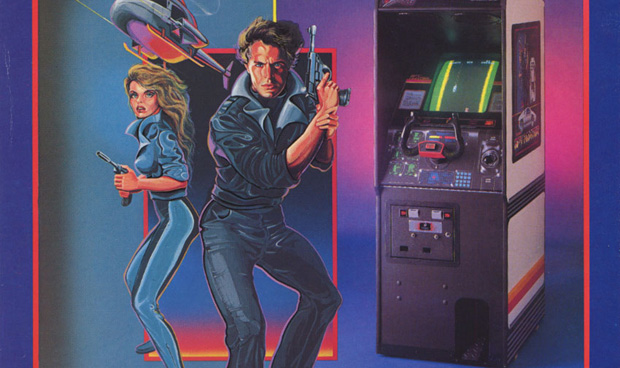 The rights for Spy Hunter have been owned by Universal since 2003, with Resident Evil's Paul WS Anderson hired as director in 2007 after John Woo and appointed star Dwayne 'The Rock' Johnson dropped out. He was soon replaced by Zombieland and Gangster Squad director Ruben Fleischer. Little else is known as of today.
Tekken – TBA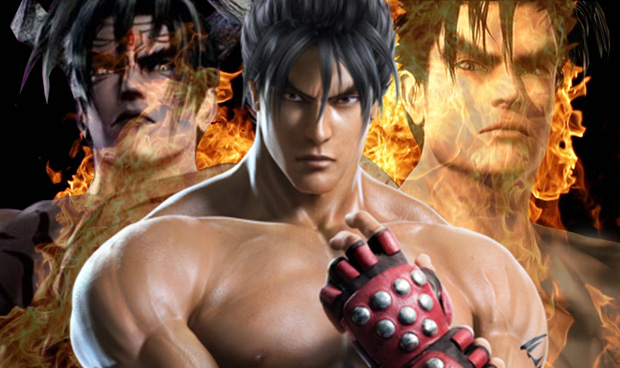 A prequel to the 2010 Tekken adaptation is currently in development, set to be directed by Thai martial arts director Prachya Pinkaew. No date is attached to this film as of yet.
Tomb Raider – TBA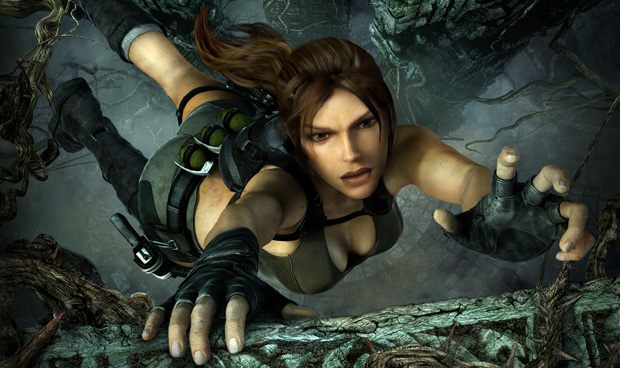 The first Tomb Raider adaptation starring Angelina Jolie was the highest-grossing film adaptation of a videogame ever released in the US. A complete reboot of the franchise is currently in planning stages after the rights were received in 2011 by GK Films. Planned as an origin story with a younger Lara, MGM are officially involved and Buffy writer Marti Noxon will provide the script.
Uncharted – TBA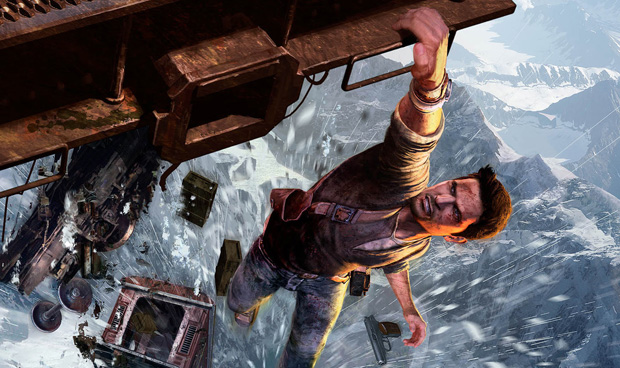 Uncharted and Nathan Fillion would have been the ideal combination, but this dream has finally been crushed, with it looking almost certain that Mark Wahlberg will be starring in this popular franchise's adaptation. The writers of National Treasure have signed up, so expect plenty of treasure hunting goodness.
Warcraft – 2015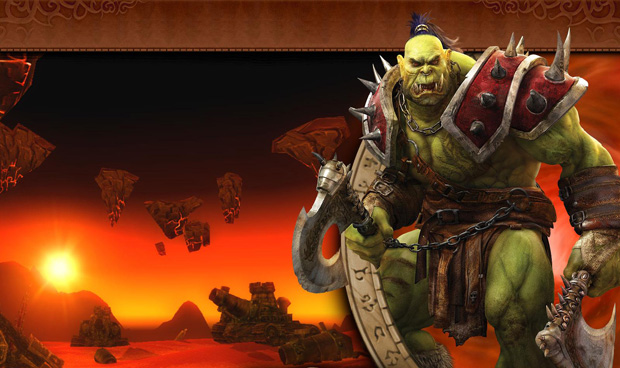 Things are finally looking set to happen with Warcraft, with it recently being announced that Moon director Duncan Jones would be grappling with this enormous task. Set to shoot next year, early planning footage was revealed only days ago at Comic-Con, with the director himself present to discuss the project. A 2015 release has been estimated.
Watch Dogs – TBA
UbiSoft has plenty of confidence in its upcoming winter gaming release Watch Dogs. So much so that it's already looking to bring the property to the big screen. Given that the game isn't even out yet, this isn't the top priority for the firm as it stands. It'll likely look for a production partner once the videogame is in stores.