Features
31 Days of Horror Games: The Last of Us
Another post apocalyptic gem makes our list for the 31 days of horror games...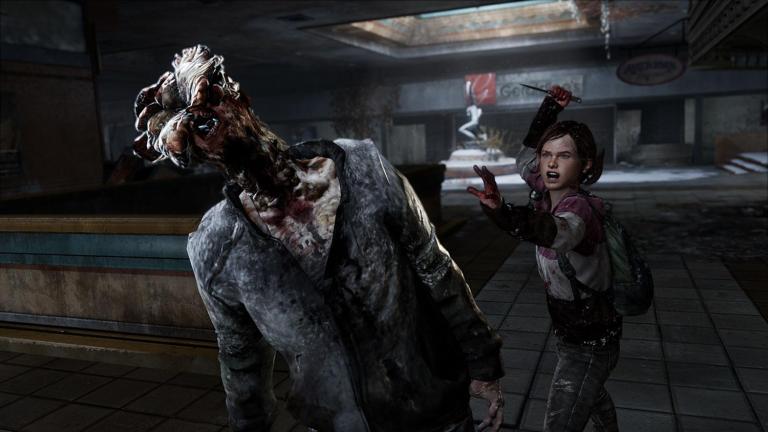 In celebration of Halloween, we're counting down the days with some of the greatest horror games ever made — 31 of our favorites! Every day, we'll take a look back at a horror game that gave us goosebumps, made our controllers tremble, and chased us out of our living rooms. Long live the horror game! And make sure to check out our full list of 31 Great Horror Games To Play In October!
The postapocalyptic setting in video games (and books and movies) has been done to death, yet I don't think I'll ever say, "ugh, postapocalyptic again?!?" One of my favorite books of all time is Cormac McCarthy's The Road,so it's no surprise that I'm in love with The Last of Us–since, you know, there are some striking similarities between the two.
The Last of Uscontains classic scares. You're not only afraid of the zombie-esque creatures roaming about the wasteland, but also the bandits and ghost towns you encounter on your journey. The volatility of a land ravaged by a plague that turns humans into mutants provides for some horrifying moments, and Naughty Dog's pacing creates a great deal of tension.
Our Games Editor, John Saavedra, talked at length about The Last of Us' place in the larger canon of postapocalyptic fiction, and I agree that this game seems to transcend its medium. Certainly, it's a victory for an industry that sometimes struggles with narrative. But Naughty Dog's magnum opus delivers an exhilarating adventure that also examines man's place in the universe, faith, and the cost of survival. You grow with young protagonist Ellie, and begin to see the world as she does and draw the conclusions necessary to get the climactic emotional breaking point.
The Last of Usisn't only the best horror game ever made, but it's likely the best video game ever made. Period. It's nearly flawless (and would be if it weren't for the unnecessary inclusion of a middling multiplayer experience). It's a horror game that messes with your emotions, and that is something that had never been achieved before, really.
Like us on Facebook and follow us on Twitter for all news updates related to the world of geek. And Google+, if that's your thing!