Features
31 Days of Horror Games: Fatal Frame 2
Before there was Instagram, there was Fatal Frame 2. Grab your retro camera and start taking pictures of malevolent Japanese spirits!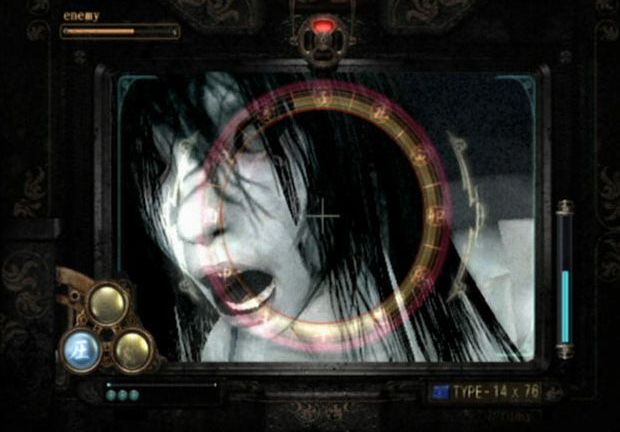 In celebration of Halloween, we're counting down the days with some of the greatest horror games ever made — 31 of our favorites! Every day, we'll take a look back at a horror game that gave us goosebumps, made our controllers tremble, and chased us out of our living rooms. Long live the horror game! And make sure to check out our full list of 31 Great Horror Games To Play In October!
Fatal Frame 2 featured the original hipter sisters, girls so cool that they went to a Lost Village you probably hadn't even heard of yet and took pictures of the scenery with their super awesome ghost-detecting retro camera. Fun, right?
WRONG. 
To play the second installment in Tecmo's hit survival horror series is to step into a horrific dreamscape full of malevolent spirits that will not rest until they have dragged you down into the hell they live in. That hell is known as The Lost Village, a mysterious town located deep in the woods, which is said to be haunted by the people that used to live there. 
You play as Mio, who stumbles upon The Lost Village with her sister Mayu. Together, you must investigate the town and find out why it disappeared. What you unravel is a dark tale of ritual sacrifice, one the main antagonist, the Shrine Maiden, will stop at nothing to avenge. 
The strenghts of this game, and the series at large, lies in the combat system, which doesn't really exist. You have a camera, flashlight, and the funniest run in video games to defend you against the horrors of The Lost Village. 
The fact that the only way to defeat the monsters in Fatal Frame 2 is to take photographs of them ups the fear tenfold. When I see a monster, I want to run. I want to pull back, catch a quick breath, and then take a shot at the creature with a pistol FROM FAR AWAY. But in Fatal Frame 2, you have to get up close, tell the ghost to say cheese, and snap a picture before it can get you. There isn't a mechanic quite like it in survival horror games. Most series have you flee or gun down enemies, but Tecmo tell you to get a little closer and get a good look. 
Goosebumps.
Like us on Facebook and follow us on Twitter for all news updates related to the world of geek. And Google+, if that's your thing!