Features
31 Days of Horror Games: Alan Wake
We continue our 31 days of horror games series with Alan Wake. What happens when your book comes to life?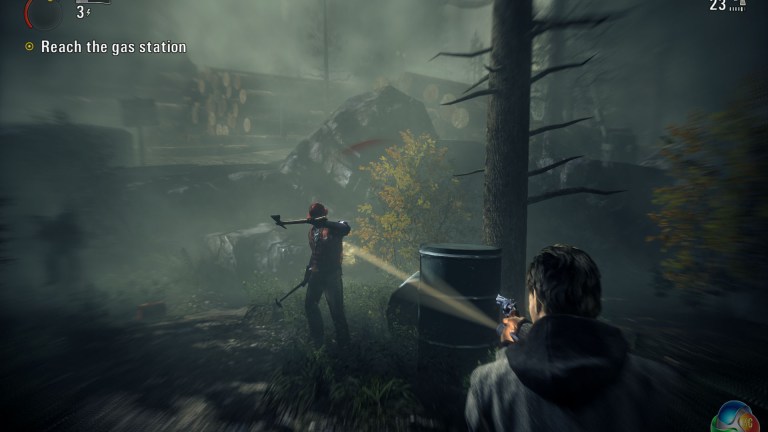 In celebration of Halloween, we're counting down the days with some of the greatest horror games ever made — 31 of our favorites! Every day, we'll take a look back at a horror game that gave us goosebumps, made our controllers tremble, and chased us out of our living rooms. Long live the horror game! And make sure to check out our full list of 31 Great Horror Games To Play In October!
What happens when a novel starts coming to life? No — I'm not talking about MaCaulay Culkin in The Pagemaster.I'm referring to Alan Wake,Remedy Entertainment's post Max Payne darling. Remedy didn't hide the fact that the game was largely inspired by Stephen King. In fact, they even quoted King in the opening scene. Any game that quotes Stephen King directly is ok by me.
The story follows best-selling novelist Alan Wake through a spooky journey in the small fictional town of Bright Falls, Washington, where he's trying to find his missing wife. As you investigate her whereabouts, you find that there is some much darker pulling the strings of this town, which might as well be Twin Peaks.
The disappearance of your significant other can be a scary concept in itself, but Alan Wakeamplifies the fear by making events from the protagonist's novel come to life around him. It gives the player a severe feeling of unease for the entirety of the game, creating tension at every moment.
It was this sort of atmospheric horror that made Alan Wakesuch a great horror game. The combat is unique, as you have to shine light on the ghostly enemies to weaken them before you can attack them. The themes of light vs. dark are at the forefront of the story and gameplay.
Alan Wakewas a fresh breath for the horror game genre, with a unique spin we hadn't seen before. The game took over five years to make, and it shows. This was THE survival horror game of 2010. On the other hand, if you're a writer frustrated with the writing process, this is probably the game you've been looking for. Alan spends a lot of time shooting his creations in the face, and so could YOU!
Like us on Facebook and follow us on Twitter for all news updates related to the world of geek. And Google+, if that's your thing.