Features
25 Games That Will Never Age Graphically
We take a look at games that are so far withstanding the test of time.
It seems to be a back and forth that is going on all the time – are extremely detailed visuals or art direction more important in a video game? New York City looks incredible in Crysis 3, for example, but would you be more likely to remember that or Wake Island from Legend of Zelda: The Wind Waker 10 years out from a graphical standpoint? Who cares how visually detailed a game is if everything is grey? Though Chronicles of Riddick: Escape From Butcher Bay

looked great when it debuted on Xbox in 2004, no one will argue that it has aged well. The same, however, can't necessarily be said for Okami. However, these aren't the only games to make this happen, and that's why I'm gonna give you 23 more of them.  
Deus Ex Human Revolution
This game wasn't even all that detailed when it came out in 2011, but I still vividly recall exploring a neo noire version of Shanghai. The gold-tinted, cybernetic Renaissance architecture made for gorgeous environments that made the plastic-looking character models easier to overlook. If this game looks dated now, time won't do it any favors – but I can't imagine navigating these mystery-laden worlds will be any less enticing a decade from now.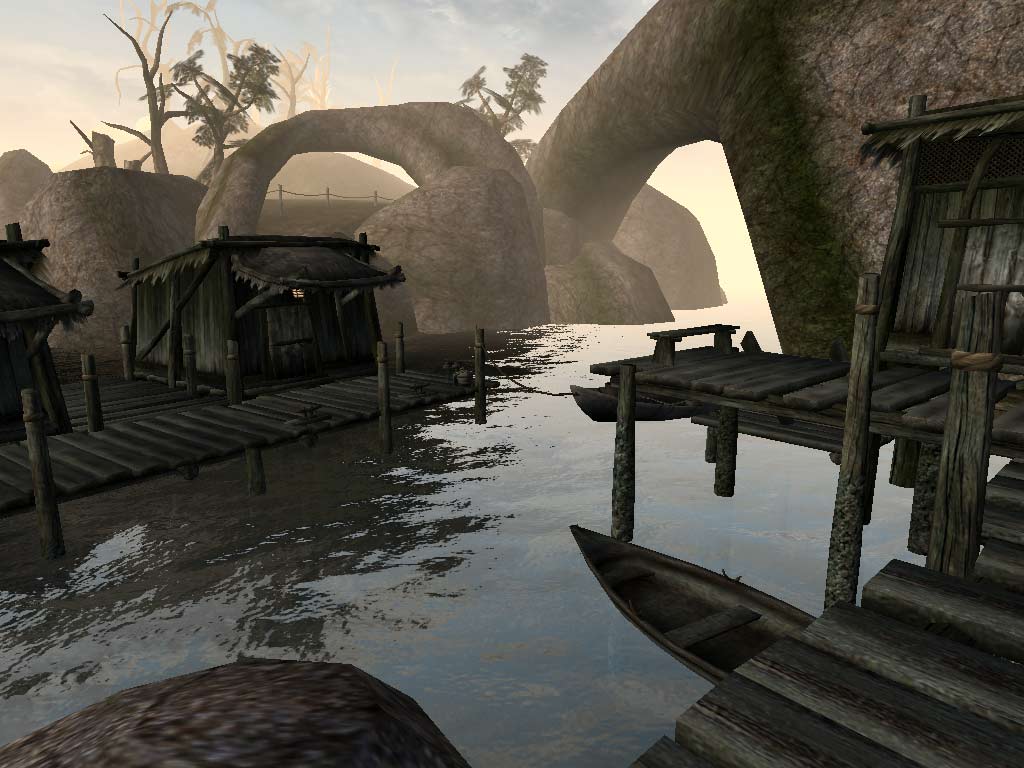 The Elder Scrolls: Morrowind
Whereas Oblivion looked just a little too Tolkien inspired, and therefore generic, and Skyrim tended to look a little too "been there, done that," with its Viking aesthetic, Morrowind truly felt like a fantasy world. Foliage was twisted and alien, with creatures that were equally strange. Entire cities were carved out of mushrooms. Even if nothing really looked all that great, the feel that the visuals and style emoted truly felt high fantasy.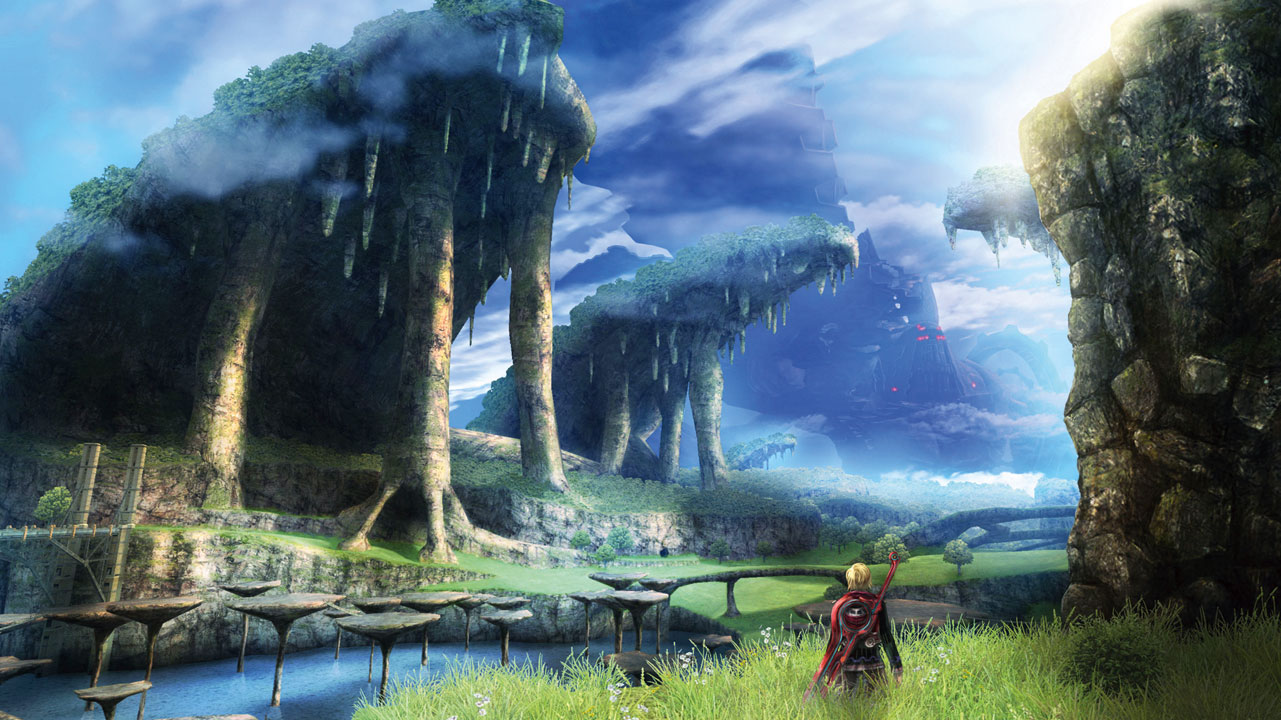 Xenoblade Chronicles
This is an example of a game where the world truly came to life – figuratively and literally speaking. Taking place atop two deceased titans, the high waterfalls, green fields, and deep lakes truly gave a feeling of scale to this game. The look truly lent to the feel. As you delved deeper into the machinery of these two titans, the organic collided with the mechanized. I can imagine that, even after the Wii U's successor has been released, I would have no problem trekking across the Bionis once more.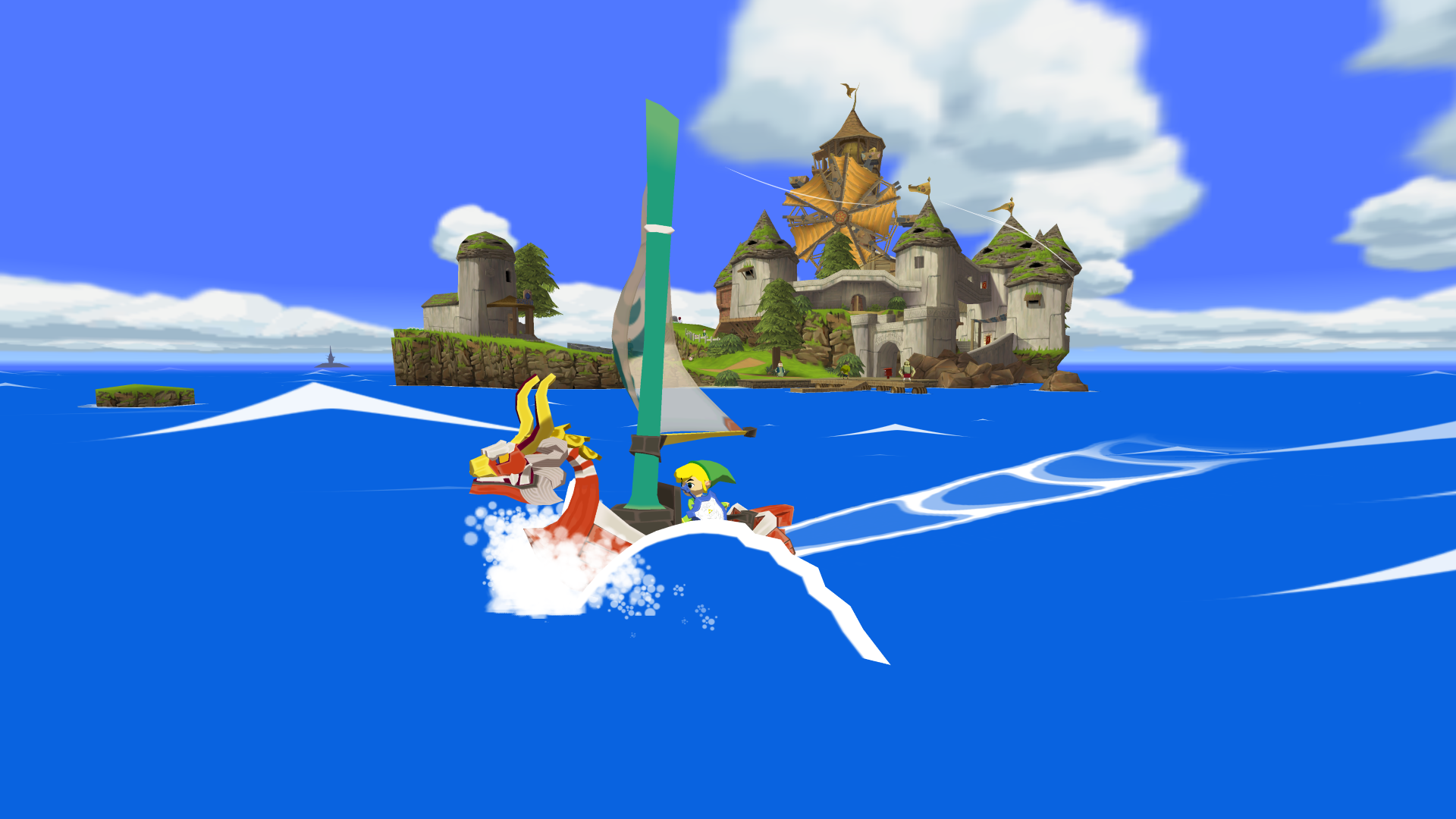 Legend of Zelda: The Wind Waker
How do you visualize high adventure? The idea of adventure in and of itself suggests ignorance and wonderment, two themes that heavily define childhood. What better way to visualize these themes than to over-saturate the world in which these themes are brought to life in with color? With The Wind Waker, Nintendo created a world that could turn the coldest individual into a child once again. The wisps of wind that danced across the high seas, the character models that felt alive, even as unbelievable as they were in design, and the warmth of the colors really made this adventure timeless.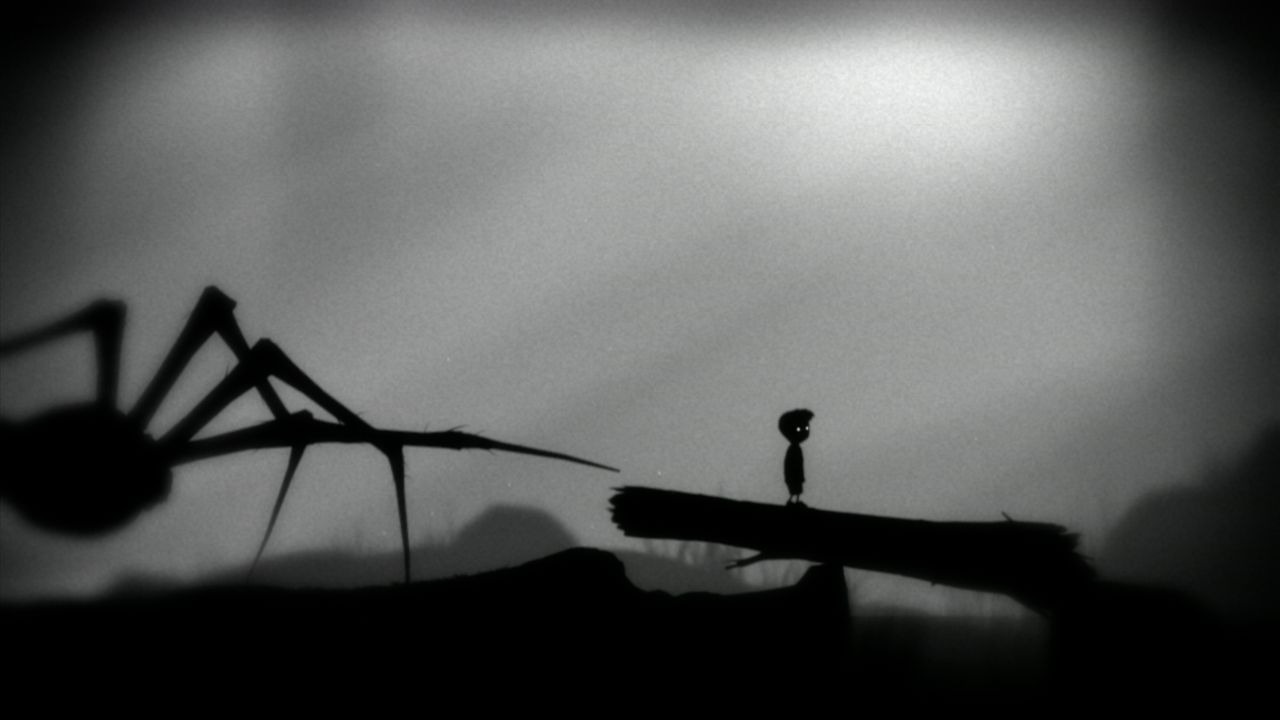 Limbo
Do you imagine Hell or any of the surrounding areas would be very welcoming? Would the trees droop as if burdened by occupied nooses? Would its inhabitants have long, gangly limbs, seemingly crafted of twisted, dead branches? Would the world consist of stark shadows and bleak, pale light? Just like the conclusion of Limbo, these questions remain as they are – mysteries. What makes anything worth revisiting over and over again, if not mysteries?
Mirror's Edge
Just like the totalitarian regime that is suggested in the narrative of Mirror's Edge, the city that is the game's setting not so much pulses as it does stare at you through dead eyes. The stark white buildings, clean edges, and sterile public areas all show us just how safe life can be – if we are willing to give up nearly everything that makes us human. Complimenting perfectly the themes of comfort at the cost of freedom, the game simply does not ever become boring to look at. It's like a really appealing white wall, and hey, white is never not in.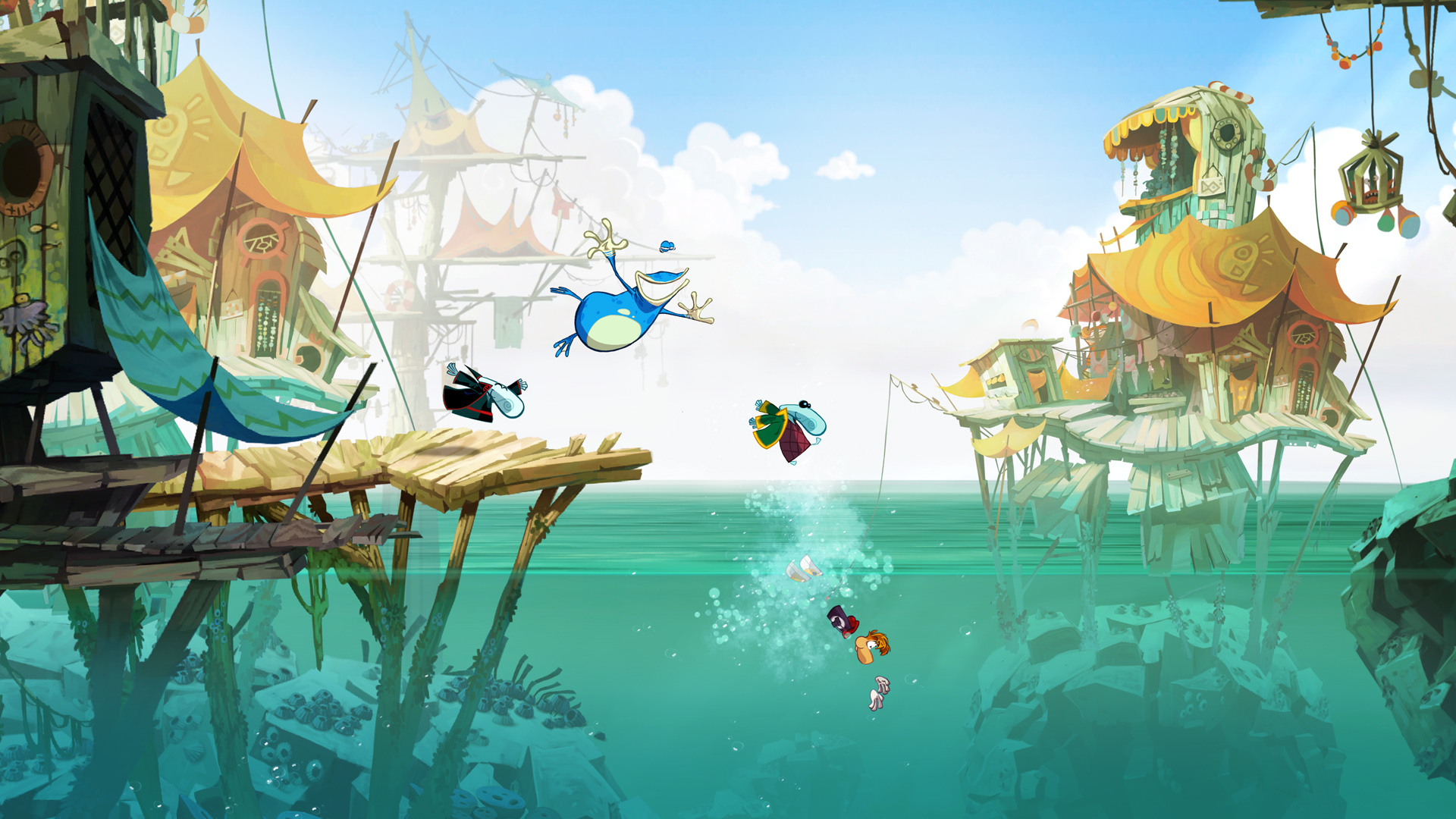 Rayman Origins
Contrasted by at times brutally difficult platforming, there is really nothing to say about Rayman Origins besides this:
(13 seconds in, guys. THE COLORS!!)
Often times, I felt like I needed to apply a wet rag to my TV screen to clean off the tie-dye ooze that dripped off of every corner of this game's visuals. Though the worlds were not always particularly original, you could tell that a lot of love went into making them. Just like a beautiful painting, this will simply never get old to look at.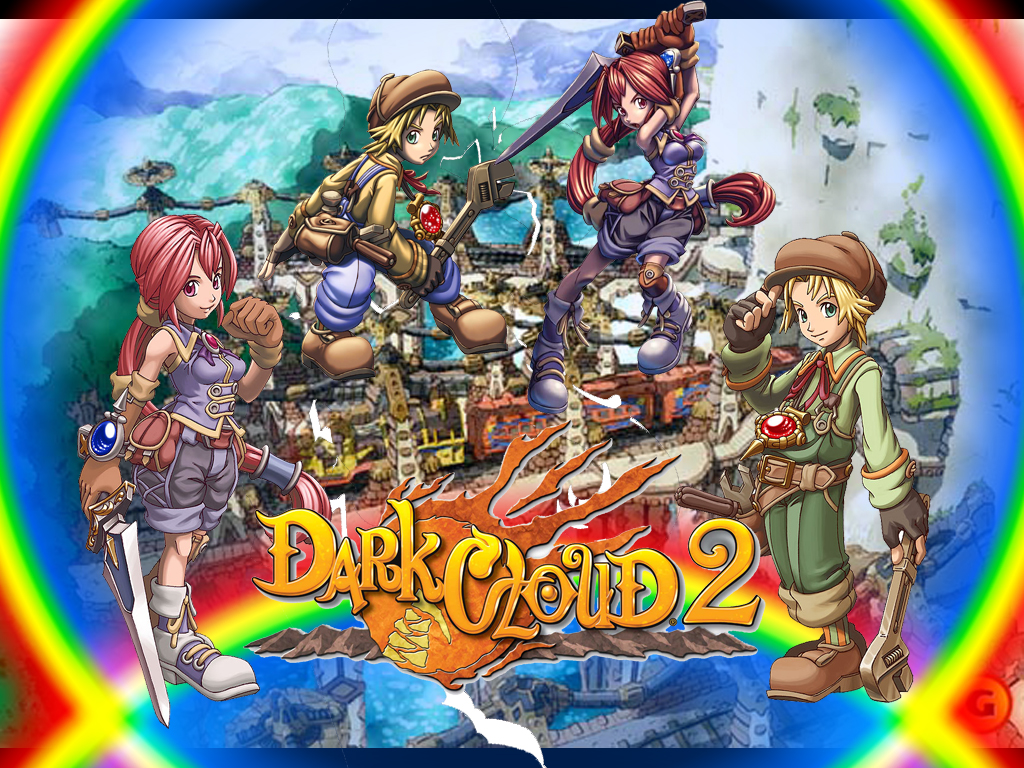 Dark Cloud 2
Cel-shaded graphics never get old – so the inclusion of those alone makes this game a shoe-in. However, what really made this game worth staring at was the interesting mix of Victorian-era décor and dress, circus themes, and steampunk influences. All of these styles coming together made for a really intriguing and wholly unique visual experience that made my play-through of Dark Cloud 2 all the more enjoyable. If it doesn't look dated after 10+ years, it probably won't after another 10.
Shadow of the Colossus
The world in this game is pretty drab, perhaps for artistic and thematic reasons, but that gets into a whole other level of over-analytical douchery that I would prefer not to wander into. However, the Colossi that are the centerpiece of the narrative, the gargantuan guardians of this world, are a sight to behold. Each creature is wholly unique and tells its own tale. From the towering colossi that wander the plains to the eel-like creature of the depths, each presents an adversary that you will never forget. Just going back to see these creatures in action is something I will never get tired of.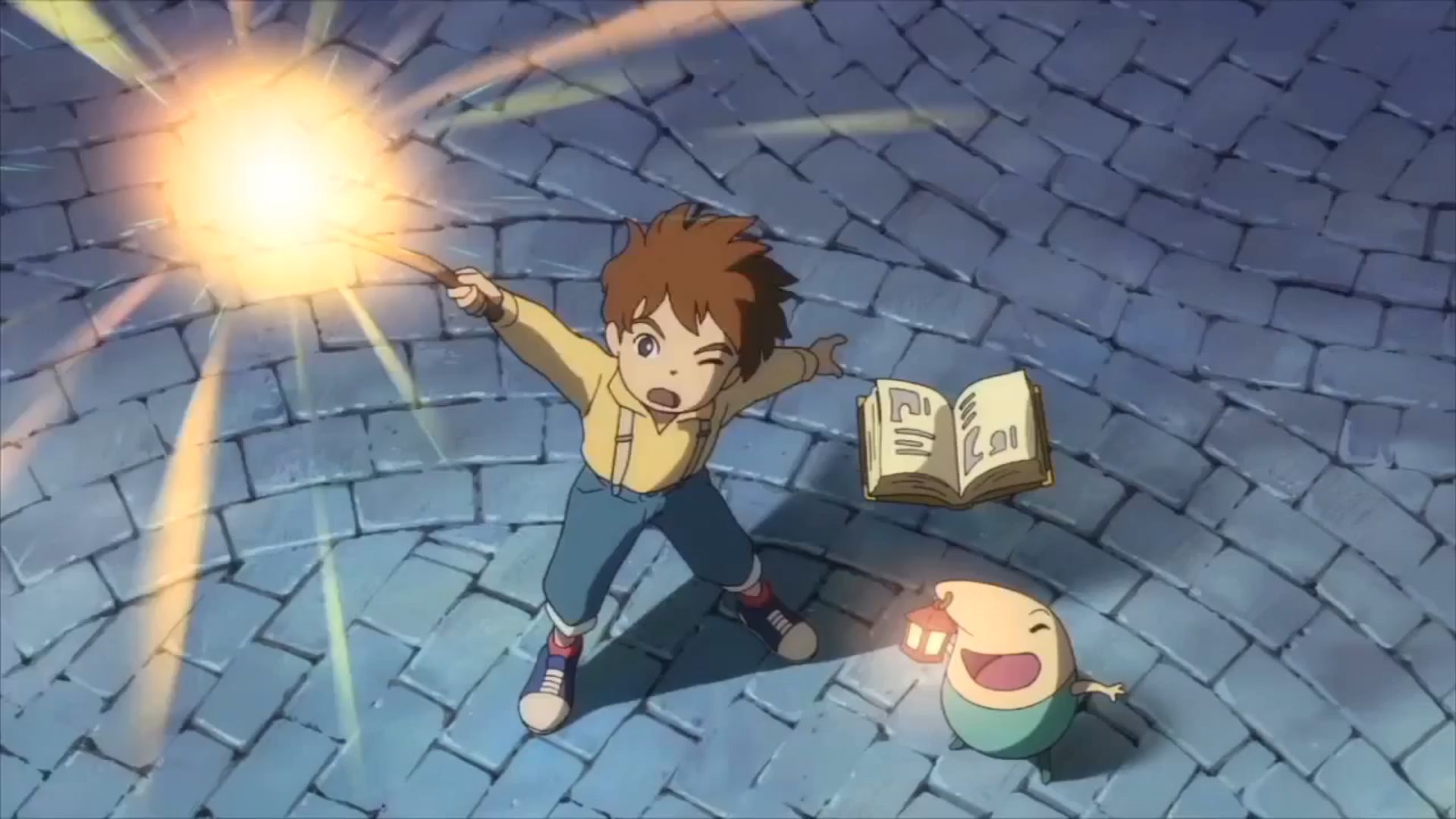 Ni No Kuni:  Wrath of the White Witch
Come on, with cutscenes and graphics done by the world-famous Studio Gibli, the studio responsible for such movies as the gorgeous Spirited Away and My Neighbor Totoro, you had to know this would show up on here. The charm of Oliver's home town, Motorville, is palpable – a perfect fit for a protagonist of such pure heart. The fantastical worlds the narrative brings you through, like The Wind Waker, capture the spirit of adventure flawlessly. All in all, this charming adventure has no doubt set itself up to be as timeless as the other work from Studio Gibli.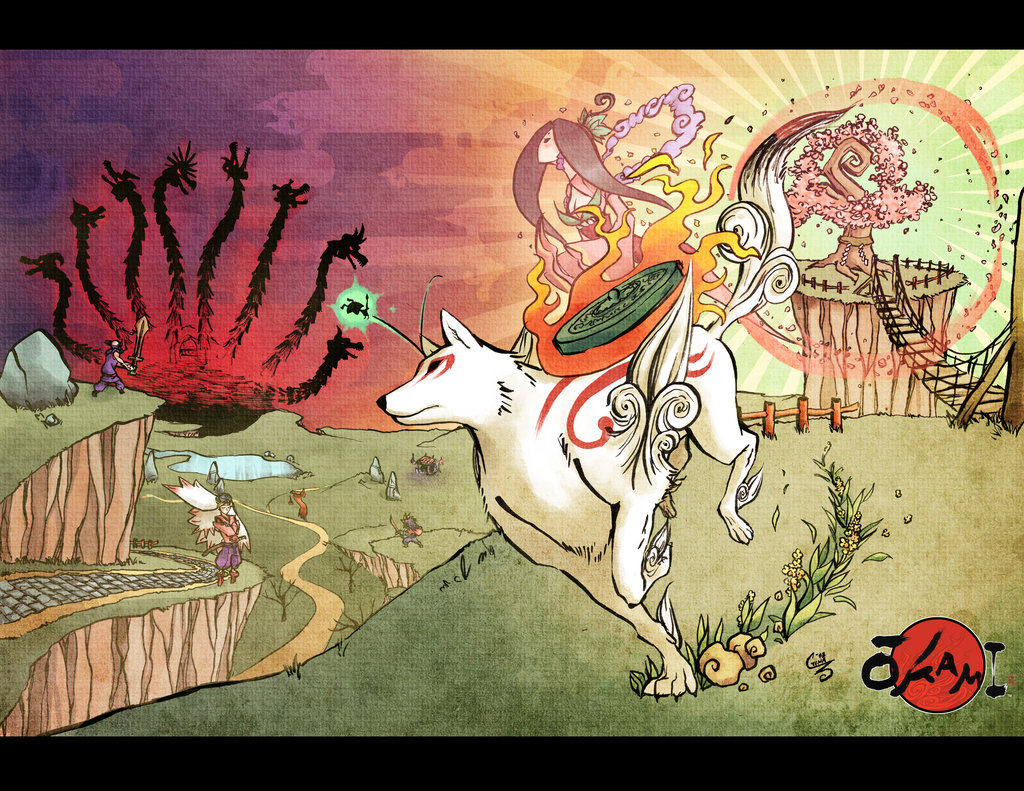 Okami
Essentially an ink wash painting set to motion, Okami was constantly providing something for your eyes to feast on. Amaterasu in animated fluidly, and everything she does affects the environment with a gorgeous graphical flourish. As she accelerates, white wisps appear to visualize wind. Small shoots of plants sprout up in her wake. I truly felt like I was curing the land of corruption as the goopy, black ink was replaced with vibrant blooming trees, lush, green foliage, and deep blue waters.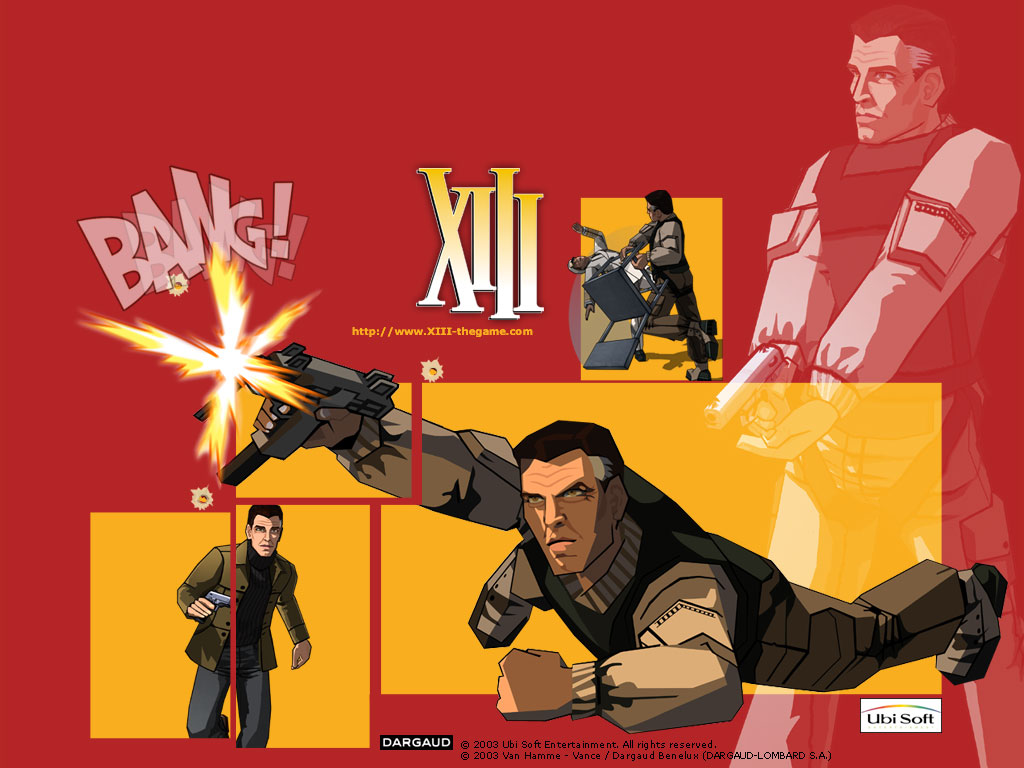 XIII
Given that the game was based off a Belgian comic of the same name, the cel-shaded graphics only make sense. Adding to the conspiracy-laden tendencies of the narrative are the washed-out colors that reek of 70's chic. With every gunshot and explosion comes the rigid yellow muzzle flashes and flourishing explosions – all complemented by the corresponding onomatopoeia. It truly felt like I was shooting my way through a comic book.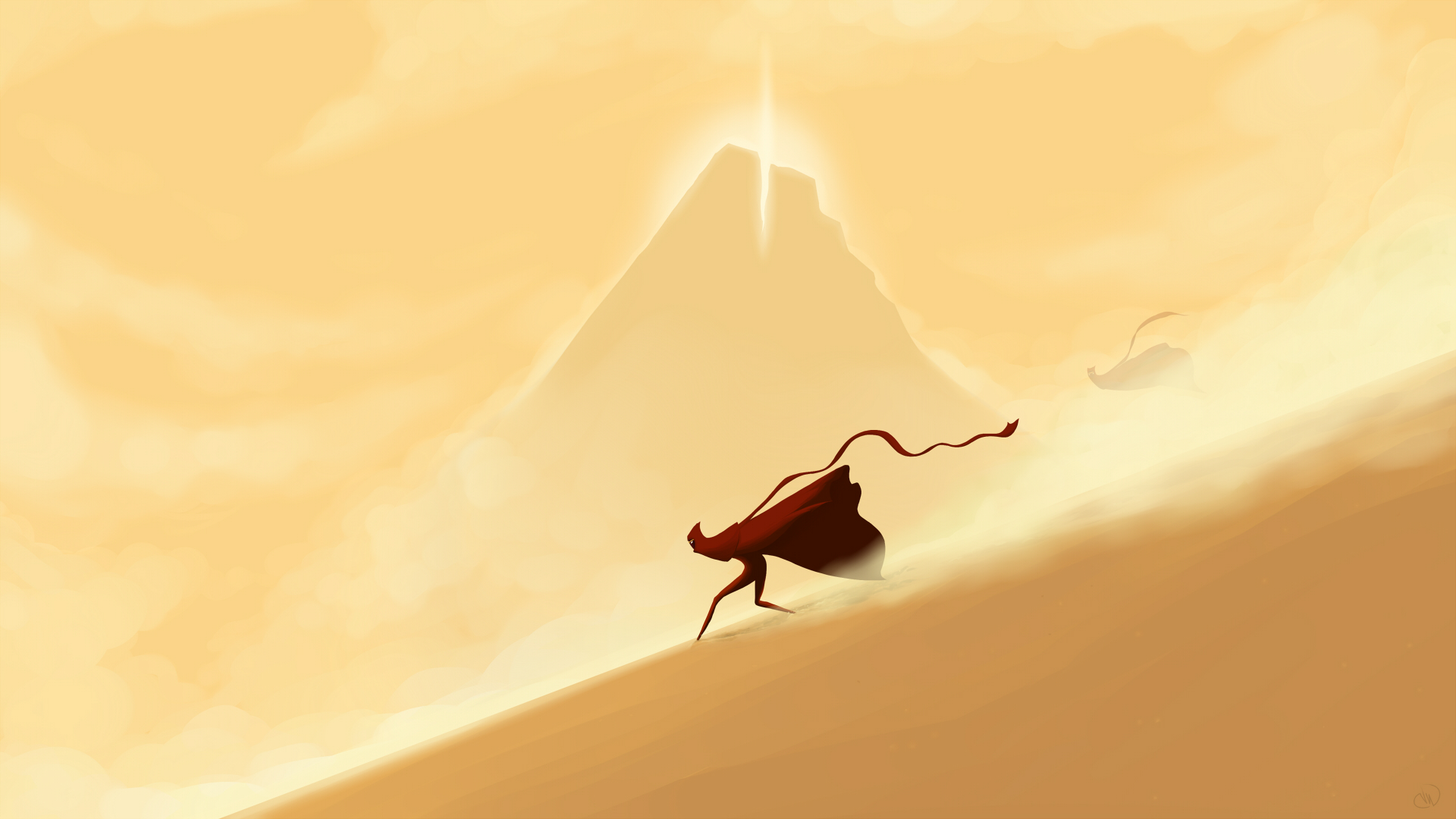 Journey
Dominated by a stark mountain in the distance, every environment along Journey's, err, journey, knows how to make you feel alone. The vast deserts, caped journeyman (dammit), and dilapidated majesty of every bit of architecture seen throughout the game really emote an actual feel that you are all alone. The glistening sands of The Descent, gloomy blues of The Tunnels, and grayish whites of The Mountain all help to put you in just the mood the developer wanted you in. An experience like that just never gets old.
Kirby's Epic Yarn
God this game is so cute I feel a little gross when I look at it for so long. The cute and cuddly yarn that drenches every level elevates this game to such stratospheric levels of adorable that you might just want to push this game to the back of the shelf when your dude bro friends come over. Pastel is the flavor of the day as you trot along each level, and it felt like I have fallen headfirst into a child's linen drawer. A game with a visual style this far into pre-adolescent territory is just bound to stay that young forever.
Bioshock
The fact that I can take one look at Rapture and tell myself, "yep, this comes right out of the 40's" shows just how far Irrational went to make this game something of a period piece artistically. The futuristic art nouveau/deco that defines the symmetrical lines and curves that run throughout the game's world makes Rapture some kind of theme park from hell that I don't see myself ever getting tired of looking at.
Chrono Trigger
Since I'm a nineties kid and I didn't start playing video games until I was almost 10, I never got to fully appreciate the Super Nintendo like many of my peers did. Despite this, I still found time to track down Chrono Trigger just to check out the character sprites, beautifully crafted by Dragon Ball artist Akira Toriyama. In addition to those, the game really made an effort to stand out from your typical high-fantasy fair, established beforehand by Final Fantasy. Though the combat system holds up and the characters are all wonderful, they wouldn't be quite as memorable as they are without the great art to back them up.
Ratchet and Clank: Future Tools of Destruction
If you look at the back of the box to Ratchet and Clank Future: Tools of Destruction, you will see that a New York Times Critic had this to say of the game: "…the first game to truly deliver the long-sought 'You are playing a Pixar movie' experience.'" This perfectly describes what this game makes you feel with its visuals. Wondrous science-fiction worlds spring to life with lively animations and bright colors that look like something Disney Pixar might whip up for one of their classics. No matter when you pop Tools of Destruction in, it will never fail to bring you to a place you might not have visited since you first saw Toy Story.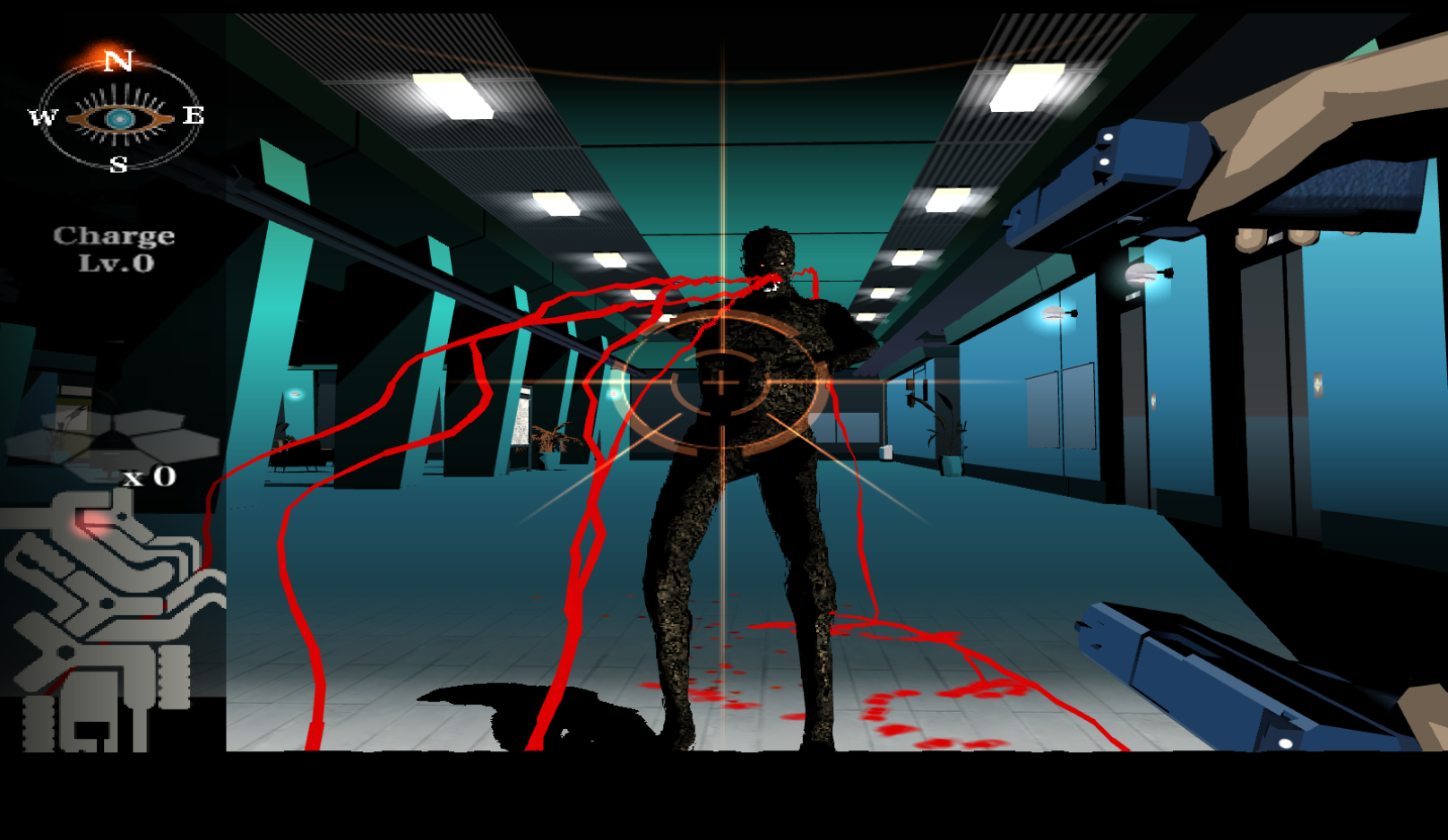 killer7
Suda51 is pretty much expected to make something weird when he announces a game, and killer7 is no exception. The game play was nothing to write home about and the narrative was so complex I found myself lost five minutes in, but I didn't really care. The visuals, with their sharp edges, clean lines, and stark, contrasting colors, really sold the neo-noir feeling that the game was going for. The labyrinthine plot was complemented well by visuals that looked like a mix between Sin City and Watchmen.
Batman: Arkham Asylum
Dark, brooding, and mysterious – Batman: Arkham Asylum's Arkham Island basically oozes neo-noire from the seams. The dark, dirty greens symbolize the Joker's presence quite aptly. The art deco is also especially notable. Looking like an oversized Ney York City police station straight out of the 1920's, you can almost feel the insanity breathing wails of madness out of every wall. To this day, playing the game moves me right into that dark-and-stormy night mindset, and I don't think that will be going anywhere anytime soon.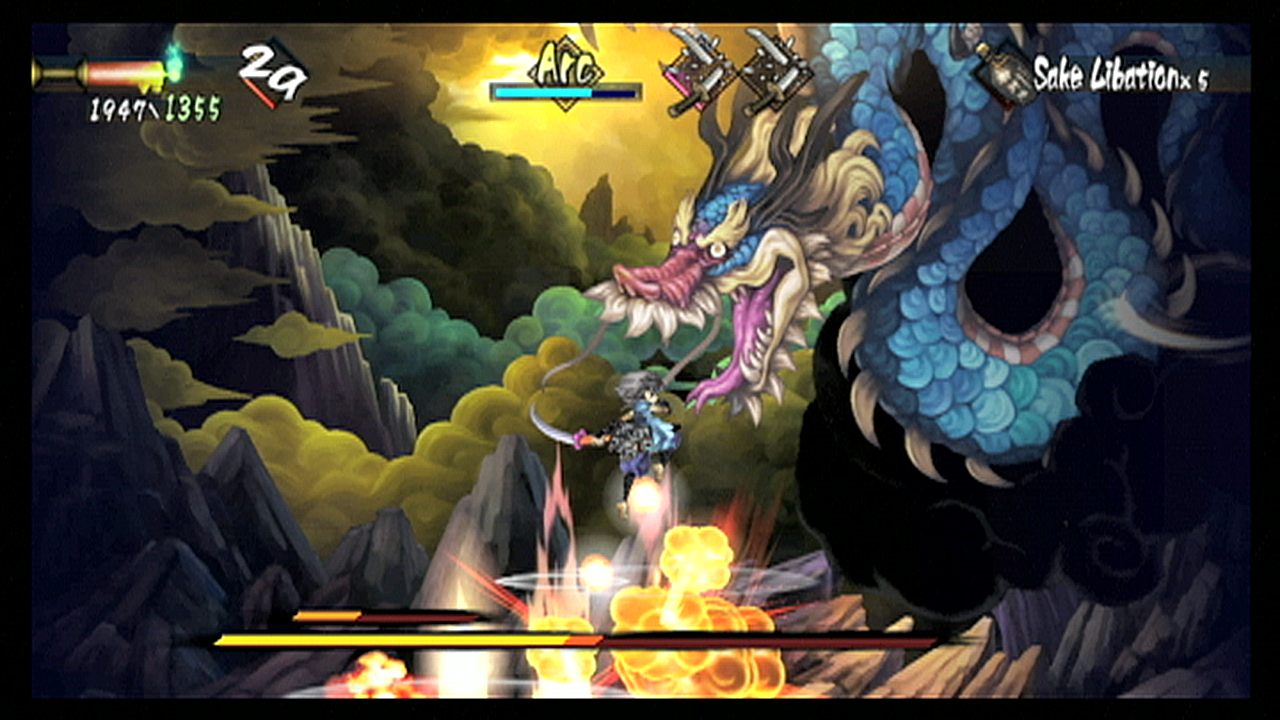 Muramasa: The Demon Blade
Visualizing motion can be a very difficult thing to do, but somehow, Murumasa: The Demon Blade pulls it off. With all sorts of graphical flourishes taking place at your every movement, the game moves as fluidly as, well, something really fluid-y. Yeah. Besides that, there are, as is the case with most cel-shaded games, colors that are so gorgeous to look at, I turn it off feeling like one of those crazies that watched Avatar a few years back.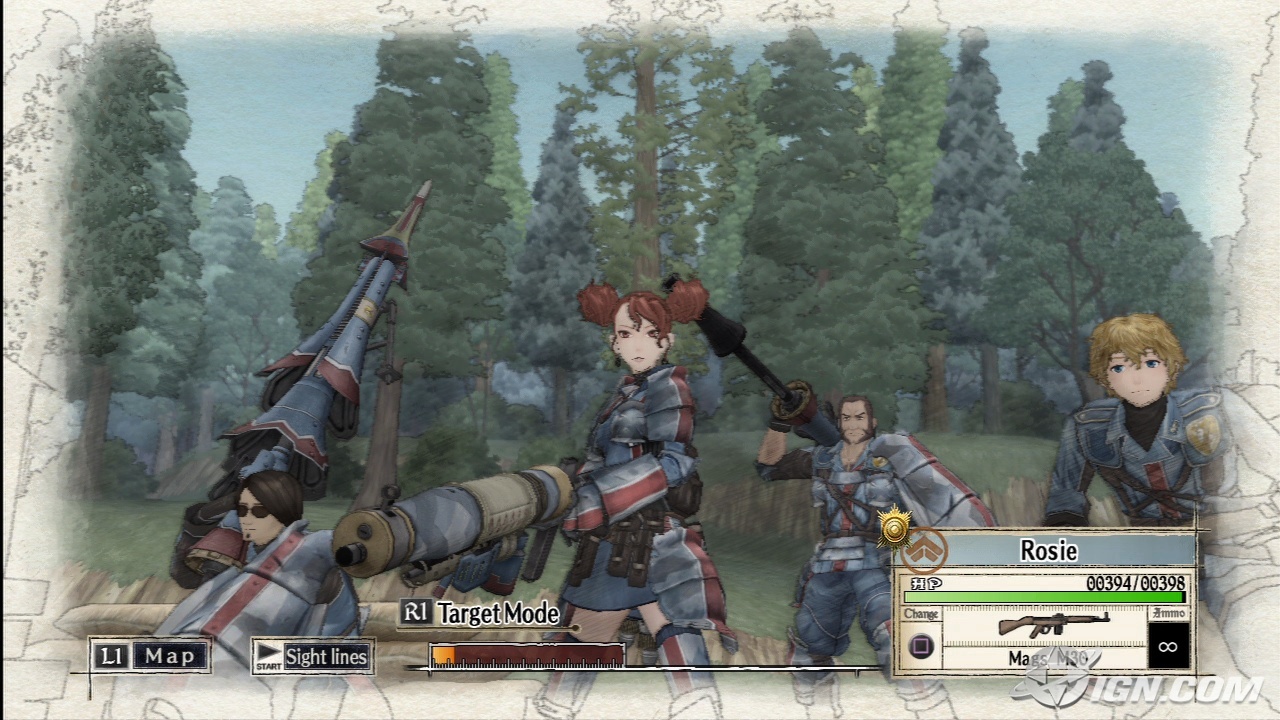 Valkyria Chronicles
With themes of the importance of listening to nature and the danger of mechanized society perforating the narrative, the game very much felt like a water-color painting brought to life. There was subtle cross hatching in the textures, light colors that popped at the same time, and even comic-book style onomatopoeias thrown into a wholly-unique mix that made the game like nothing else I had ever seen before, and still haven't. You could keep coming back to this game based off of originality alone, but that's not all Valkyria Chronicles brought to the table.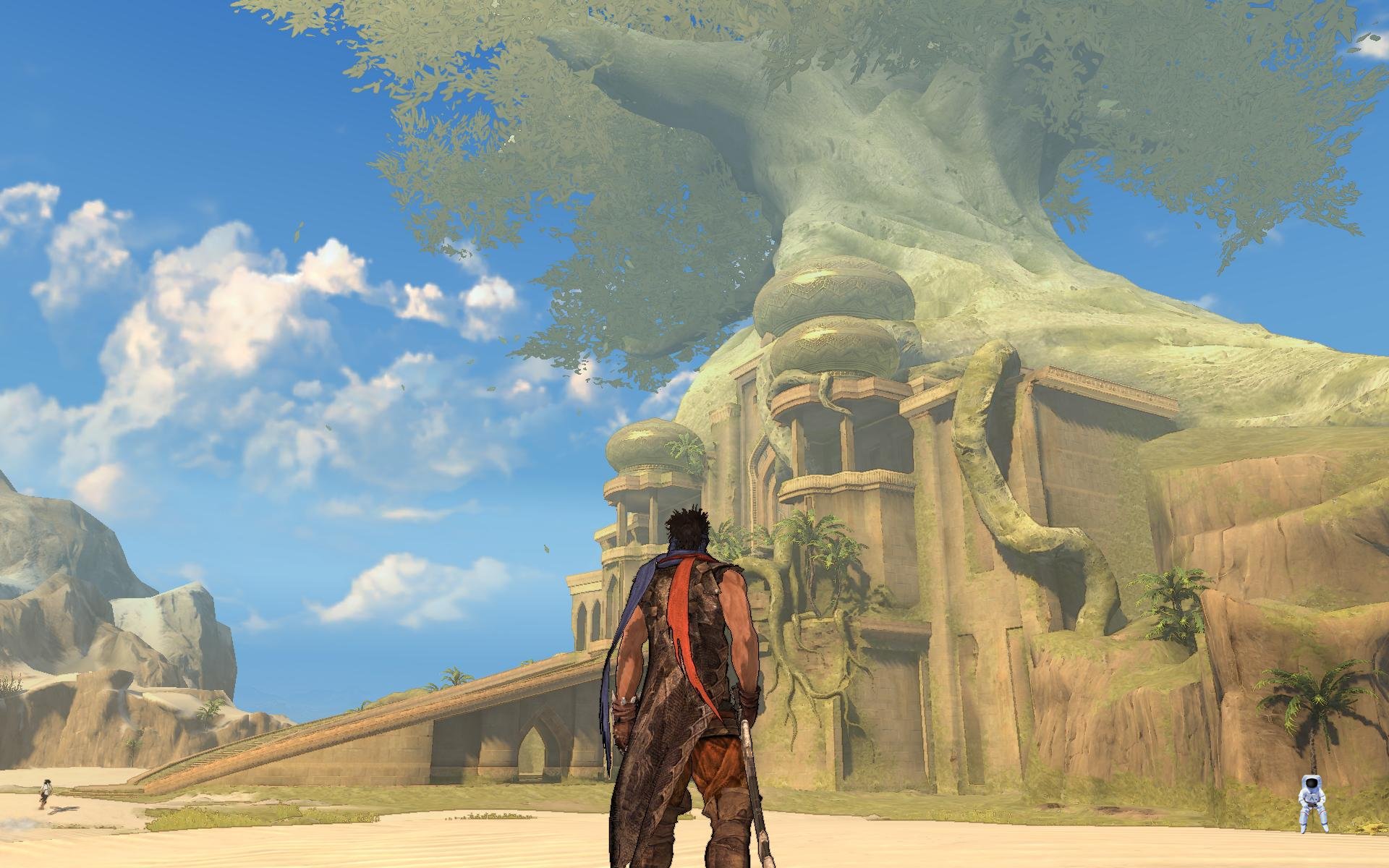 Prince of Persia (2008)
Never exactly known to be an awfully colorful game with its brown castles and beige landscapes, the Prince of Persia series had a pass because the games were a total joy to play. However, when Ubisoft rebooted the game in 2008, they decided it was high time to inject some color into the world. All of the sudden, the world went from a cool Arabian Knights feel to a world filled with colorful wonder. Inky blacks represented the evil that was corrupting the kingdom, and seeing it washed away at the end of every stage in a fireworks display of color is a sight I will never tire of seeing.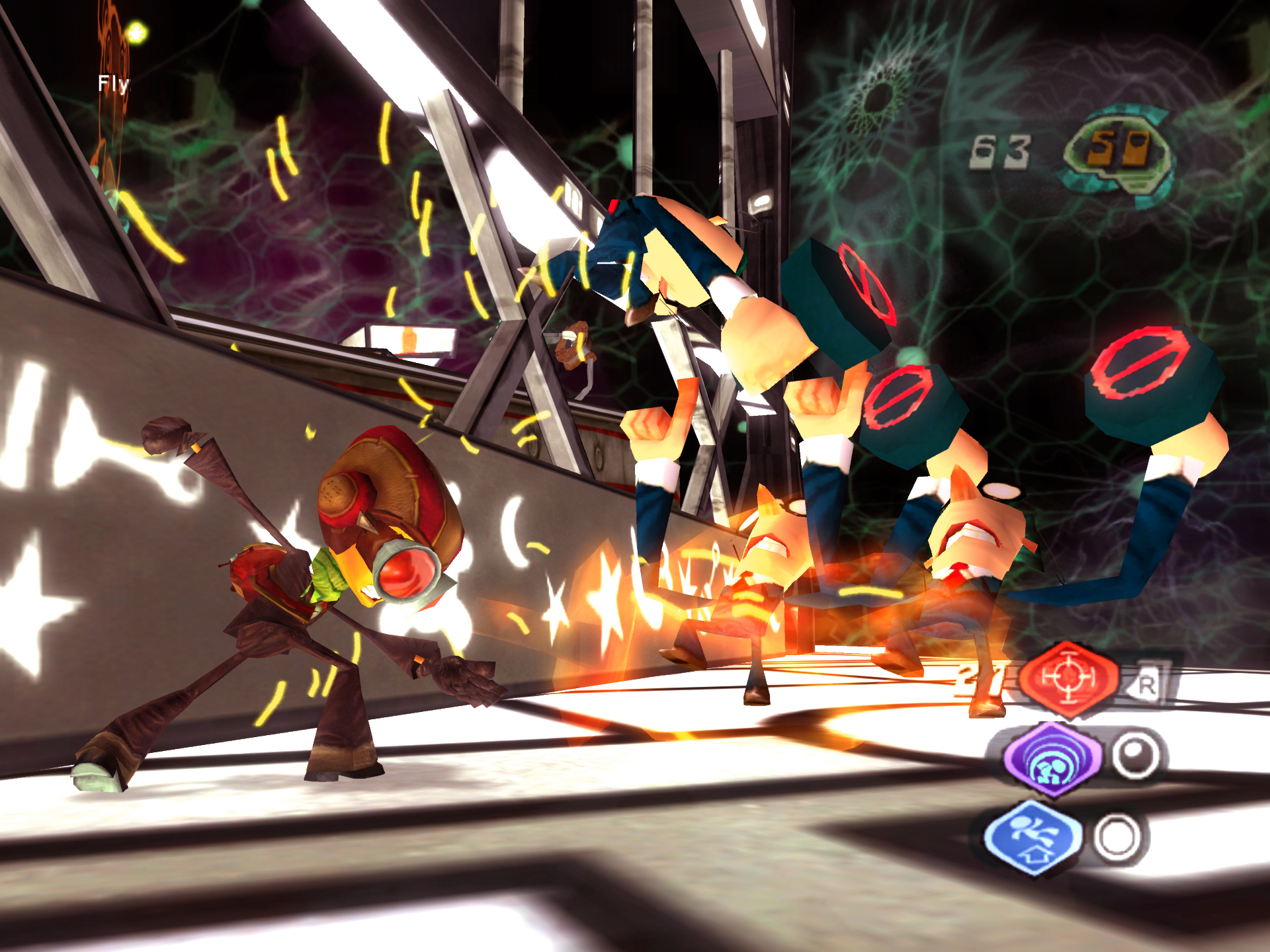 Psychonauts
No, the colors weren't eye-wateringly gorgeous – that's not why Psychonauts made this list. What made this game's visuals timeless were the environments that the game took place in. From a towering metropolis straight from Godzilla and a '50s themes neighborhood crawling with government agents, each level felt like it could be fleshed out into an entire game all on its own. Collectibles were also approached in a unique fashion – with crayon-drawn figments populating each level. Finally, Whispering Rock Psychic Summer Camp, the hub world for the game, made me nostalgic for my years in Boy Scouts just looking at it.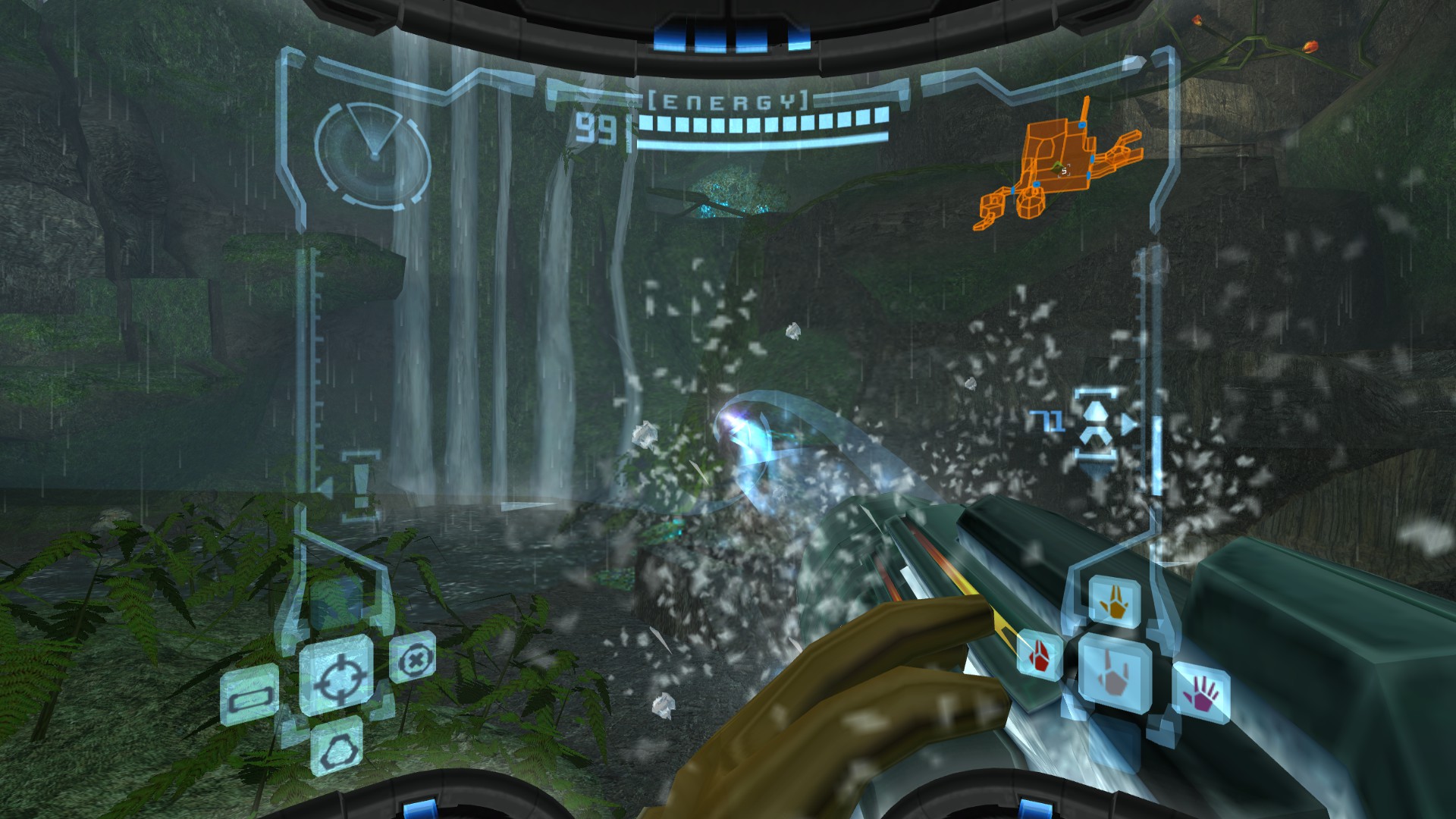 Metroid Prime
Sure, you can throw aliens or some really strange looking stuff into a game and call it science fiction, but how can you make a game feel like science fiction through its visuals? Metroid Prime nailed that. Creepy foliage, strange tribal structures, and ghostly temples all made for a wholly unique take on science fiction that keeps this game's world feeling fresh every time I come back to it, even a decade later.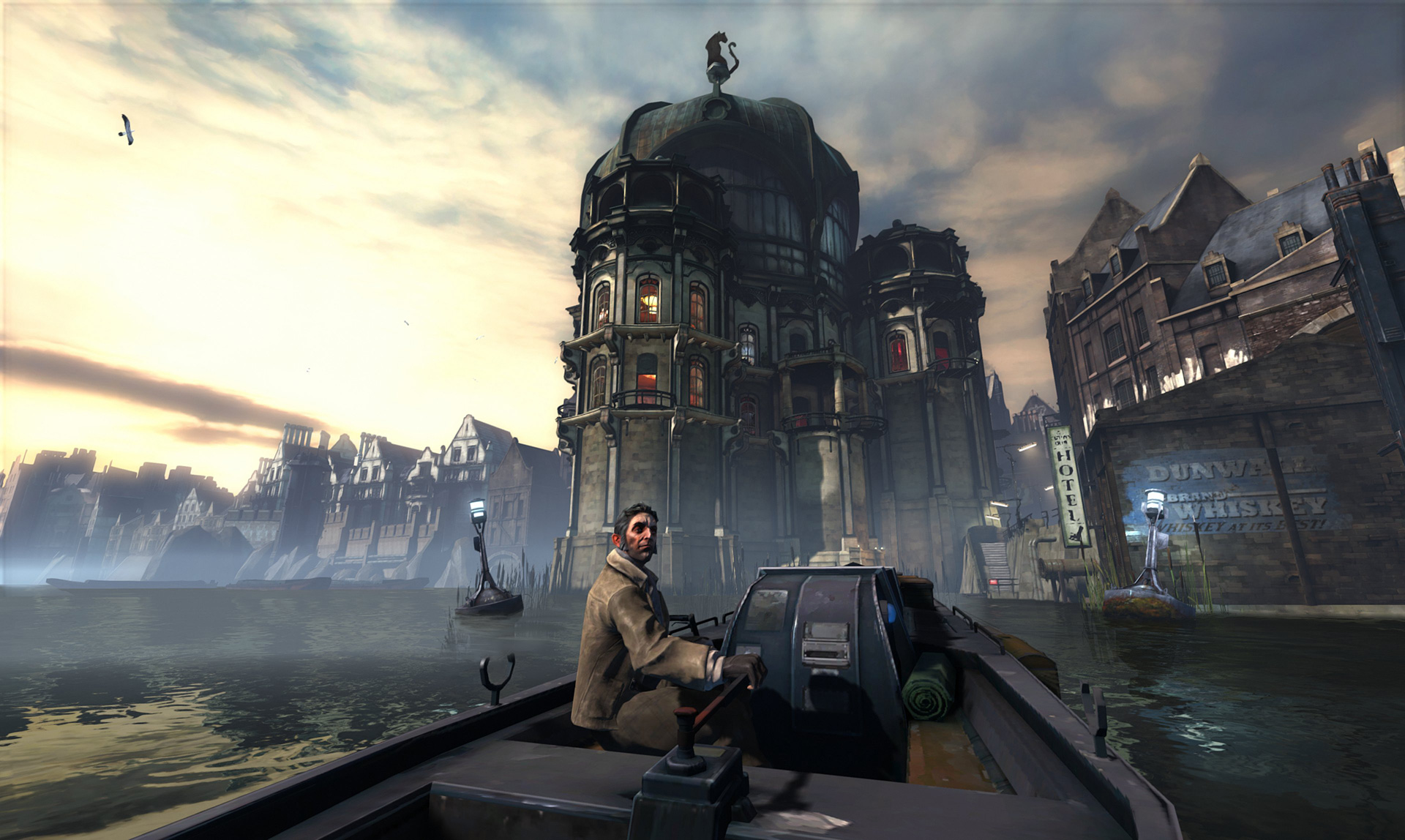 Dishonored
Oftentimes, it seems that unique amalgamations of different styles make for the most memorable ones – when they are done correctly. Dishonored, with its Victorian-era-meets-steam punk art style, is one of those games. The city of Dunwall's population is also stylized in a subtly exaggerated fashion, making even the most mundane of NPC's stand out. The colors, in their washed out drear, complemented the story perfectly, and made sure that this game won't be looking old anytime soon.
Like us on Facebook and follow us on Twitter for all news updates related to the world of geek. And Google+, if that's your thing!