News
15 Games We're Excited About for E3 2013
There's going to be a lot of games shown on the floor, but which ones are we REALLY excited to see?
With the eighth generation of consoles upon us, the keyword at this year's E3 will undoubtedly be "innovation." Now, I have been preaching the word "fresh" for a long time and excited isn't even what I mean when I say that I can't wait to see what new ideas are out there.
Sure, we need to acknowledge Call of Duty: Ghosts and Battlefield 4 because they'll undoubtedly be blockbusters, but I'm pretty confident that it'll be more of the same: underwhelming, formulaic shooters competing against each other instead of bringing innovation to the market.
Here's a list of games we think will bring the pain at E3 this year (in no particular order):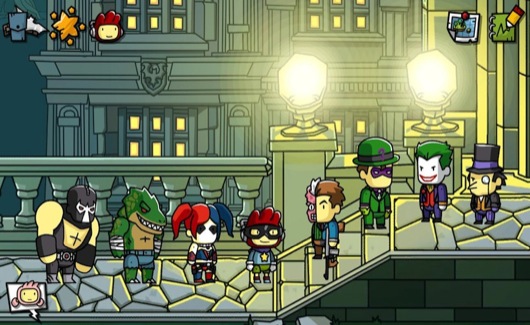 Scribblenauts Unmasked: A DC Comics Adventure –
Although it's the fifth installment in the puzzle adventure series created by 5th Cell, this time around Maxwell will be thrust into the DC Universe. Our favorite little redhead with a backpack and magic notepad will join forces with DC legends such as Superman, Batman, and Green Lantern on their quest for gold starts. There are also villains aplenty. This is the first game in the franchise based on a licensed property and they're going all out: over 2,000 DC characters to choose from in this new adventure!
Why we're excited: I'll answer your question with a question: How many times can you say that you've played a game featuring Bloodwynd or Matter-Eater Lad?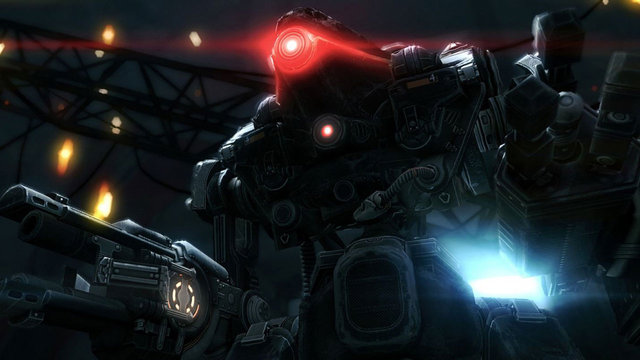 Our editor, Robert, thinks this series is super overrated, but Daniel (here's his awesome Wolfenstein article) will agree with me when I say that Wolfenstein only gets better with age. The first game in the series, Castle Wolfenstein, was released in 1981 for the Apple II computer and has only released 8 sequels since then. Nine games in 32 years. That's unheard of in today's FPS market where big shooter franchises have to release a game a year to keep up with the times. But here we have a new Wolfenstein, always an underdog shooter that manages to surprise gamers with each new installment. We're talking about a legend here (Wolfenstein 3D's final boss was Adolf Hitler for chrissakes!).
Why we're excited: I still remember the days of Return to Castle Wolfenstein. I spent a lot of time hoping the next level would feature Nazi soldiers and not those bloodthirsty armored zombie skeletons from the tombs. When a game makes you pray for more Nazis, you know the monsters are scary. We also want to see what's up with those new mech enemies!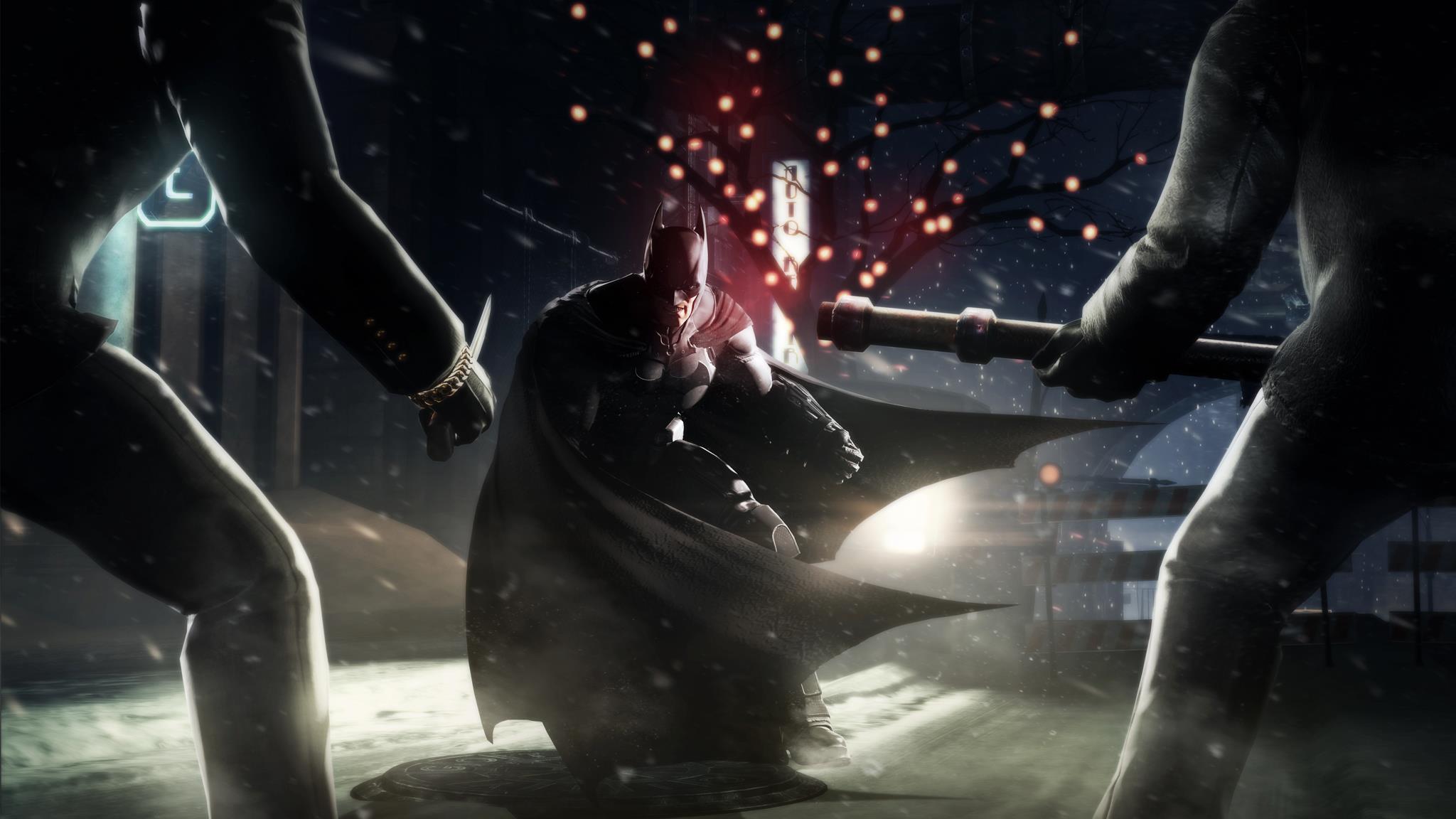 The last time Batman fought the mob, it was in one of the greatest superhero movies of all-time. Naturally, we're excited to see the Dark Knight face off with the likes of Black Mask and Alberto Falcone in this prequel to Arkham Asylum. This game is a good change of pace for the series: the Caped Crusader is younger and still considered a dangerous vigilante by the GCPD, not to mention that this game will focus on Gotham's criminal underworld instead of the criminally insane. Here's a chance to develop more human characters with better reasons for committing crimes than just being plain nuts. It's going to be a rough holiday season for Batman as he must stop a group of assassins out to kill him.
Why we're excited: Because Batman. Because Deathstroke. Because an even darker story.
The Sims 4 –
The only time I ever played The Sims 3, I stayed up all night and didn't realize it was 11am of the next day. Playing this addictive series is like living through a flashforward. You don't need J.J. Abrams, an alternate universe, and an island to travel to the future. Just play The Sims. One day you're a freshmen in college, the next you're a 40-year-old virgin.
Why we're excited: A game that's less taxing on our brains, but just as addicting as other simulators is just what the doctor order. Let's face it: we love those expansion packs where we get to go on safaris or to college or the friggin moon (I'm guessing Sims can do that by now?).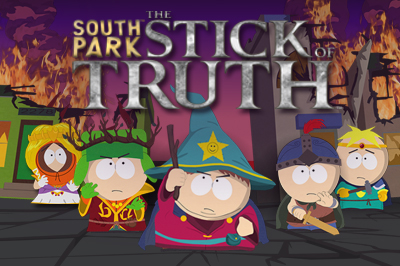 South Park: The Stick of Truth –
The original South Park is one of my favorite N64 games of all-time. I used to wait until my parents were asleep (I wasn't allowed to play M-rated games back then) so that I could throw dodge balls and farting doll grenades at man-eating turkeys. Obsidian has never really been able to prove itself as a developer since it usually just takes the projects BioWare and Bethesda don't really want. Perhaps now that Trey Parker and Matt Stone, the creators of South Park, are writing something exclusively for Obsidian, this studio will really be able to kick some butt.  Hopefully, we'll get an official release date for South Park: The Stick of Truth.
Why we're excited: Cartman has a wand…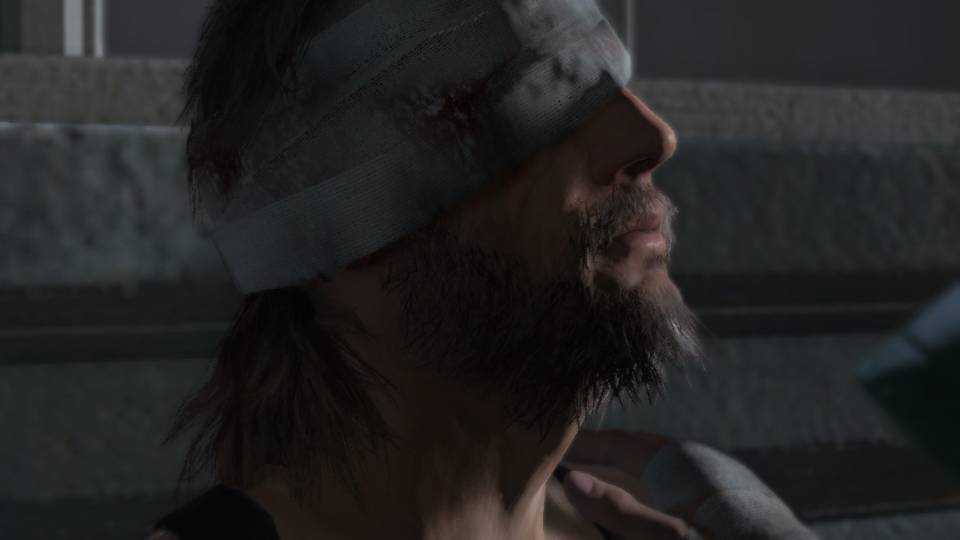 Metal Gear Solid V: The Phantom Pain –
Okay, so Metal Gear Solid isn't for everyone. For example, every time I make Joe Jasko watch one of those overwhelming cutscenes, his face literally starts melting off. But for anyone who loves theatrical, over-the-top storylines that barely make any sense except if you get the inside jokes, this is the release you should keep your eyes on. MGS is a series that's always out to one-up itself, the foremost spy epic of our time: evil weapons, triple crosses, quadruple crosses, several factions competing for world domination, huge bipedal weapons, cyborg ninjas, cigarettes, high-tech gadgets, femme fatales, vampires, and revolver twirling.
Why we're excited: Why wouldn't we be? Whatever Kojima has in store for Snake, it's bound to be loads of great. Also, you have a robot arm.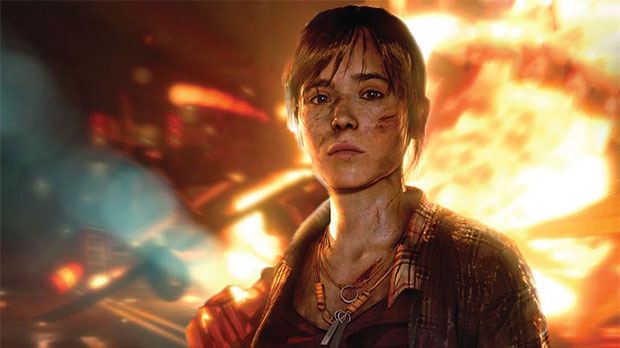 Any chance we get to play as Ellen Paige, we take it. A new game by Quantic Dream is a major event. Quantic Dream are famous for innovations in motion capture, game mechanics, and the way games tell stories. They always go out of their way to do something new and that's why Fahrenheit and Heavy Rain were so successful. It's nice to see them returning to the supernatural. We were hoping that Quantic's new game would be based on that "Kara" demo they released a couple years back, but this will definitely do.
Why we're excited: Fahrenheit is a classic and that's enough for us to feel confident about this new supernatural thriller. Also, we're wondering if one of our missions will involve going to the bathroom as Ellen Paige…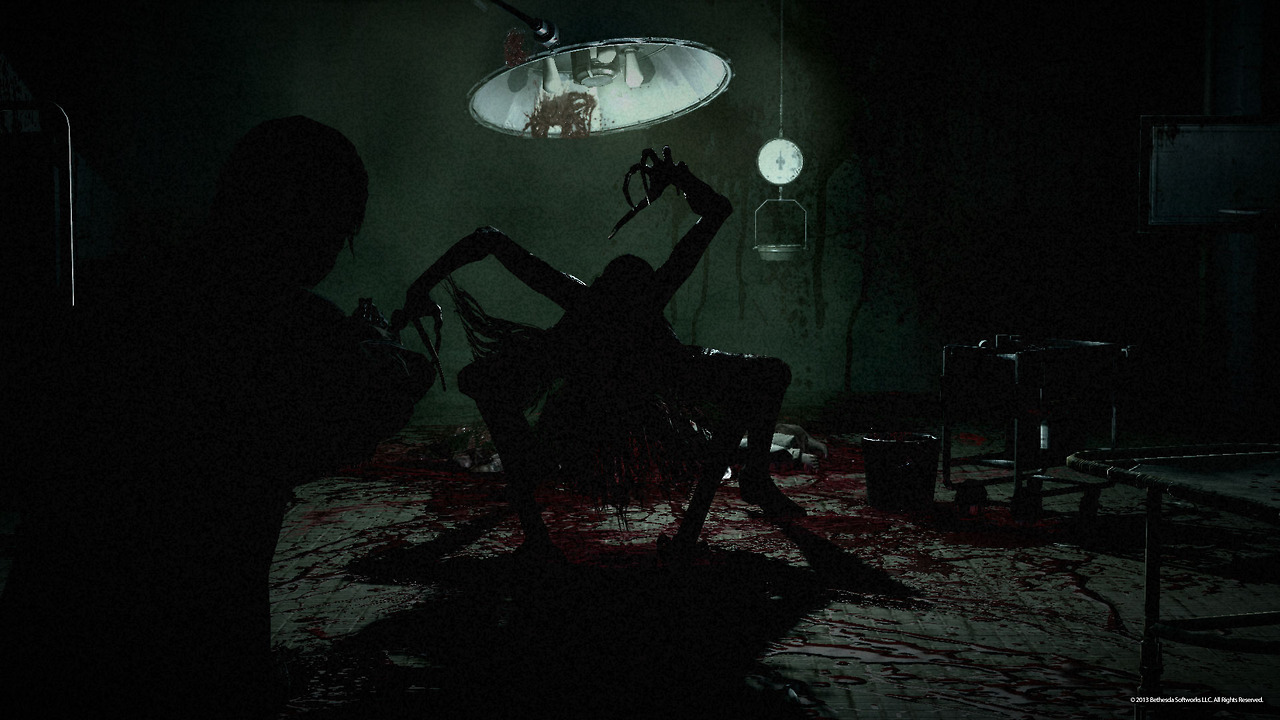 This collaboration between Shinji Mikami, the creator of Resident Evil, and Bethesda proves that we're finally going to get that American Horror Story video game we always wanted. Last month, a couple of cryptic trailers full of blood and mushy body parts hit the internet that told us absolutely nothing about the game. We're hoping we'll get a better idea at E3.
Why we're excited: Mikami and Bethesda seems like a match made in heaven. A horror great and a RPG great. Only good things could come of this. We hope…
The heist genre is a classic and no game has really capitalized on it like Payday: The Heist did back in 2011. Payday 2 is a much-awaited sequel that's a lot bigger than its predecessor. It's even getting a hard copy release! More of this game is exactly what we need.
Why we're excited: Payday: The Heist is a game we loved back in the day and we're really looking forward to robbing more banks. ATTICA!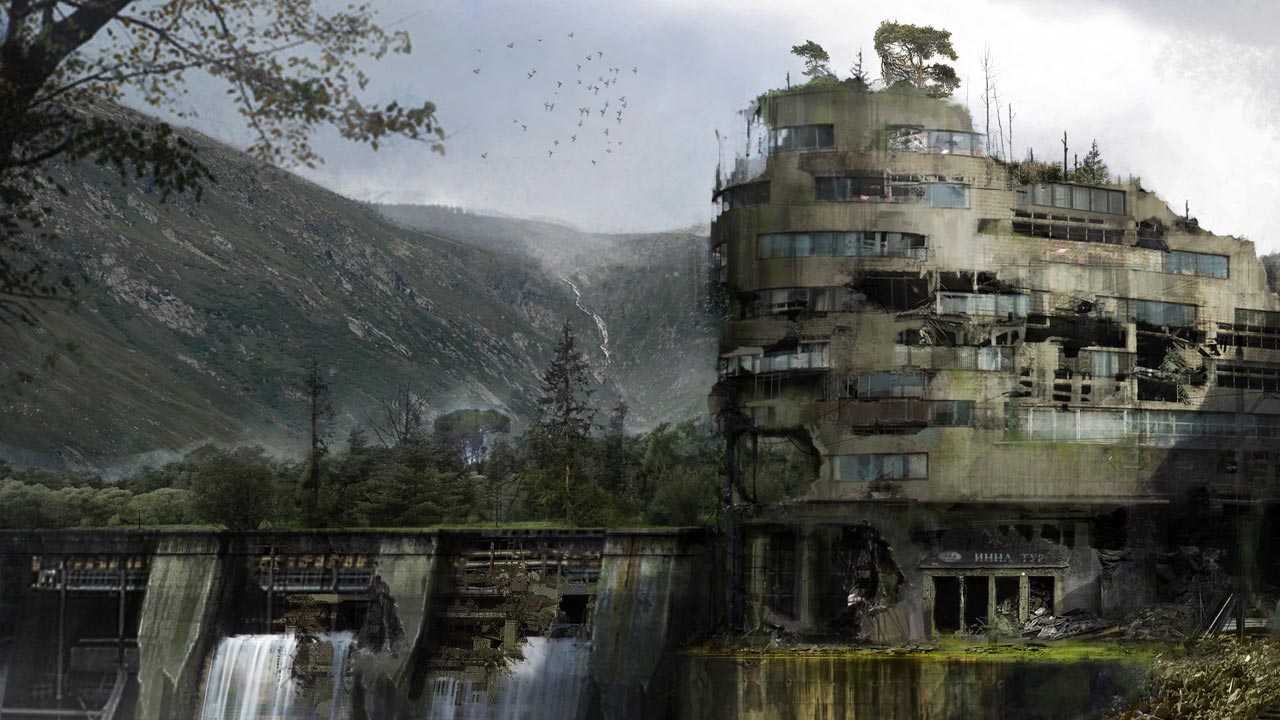 Seems silly that I even have to hype up this new game by Bungie, the guys who brought us the Halo series and revolutionized the FPS genre forever and ever. Their new project, Destiny, another mythic science fiction FPS, is bound to turn the genre on its head once again. Add MMORPG elements to the mix and you're bound to have something really great. The open-world setting offers more freedom and character classes really up customization. Remember that Bungie are also kickass when it comes to PvP matchmaking. "Halo on steroids" is how I've been describing it to all my friends lately.
Why we're excited: This is another no-brainer. Bungie are the most innovative guys around. You can hate, but you can't deny it.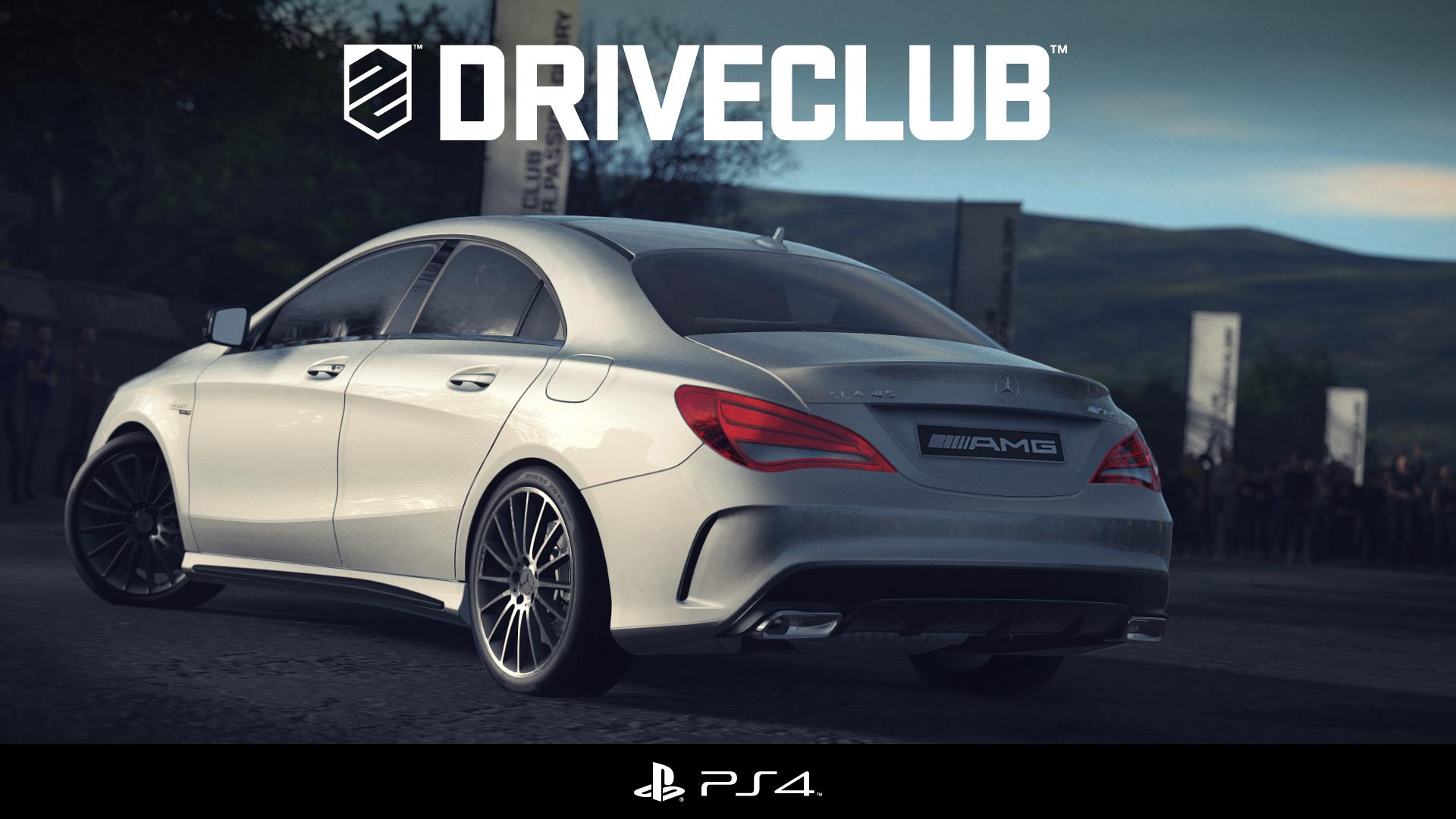 When you think of the great racing simulators of this generation, Forza and Gran Turismo come to mind. Could the ninth generation name a new king? Drive Club, Evolution Studio's newest racing giant, could be the racing game we're all talking about a couple years from now as the racing legend. Evolution Studios brought us the fantastic Motorstorm series, so we trust them. The game is built for car enthusiasts, but will stun even the most casual gamers with its beautiful graphics. This is bound to be a showstopper at E3.
Why we're excited: Something new in the racing genre!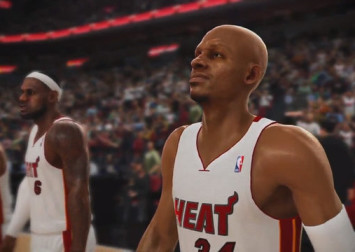 NBA Live 14 –
Now there's a sight for sore eyes. There hasn't been a new NBA Live game since 2010 and EA Sports had all but hanged their heads in defeat after 2K Sports knocked them out for good…until now! EA is trying to use the new generation of consoles to sneak its way back into the hearts of basketball lovers. It won't be easy since the NBA 2K series has really earned its place as THE basketball game, but NBA Live is the original. This could be a true comeback story if EA plays their cards right. If this were a boxing game, I'd make a cool Rocky reference.
Why we're excited: NOSTALGIA!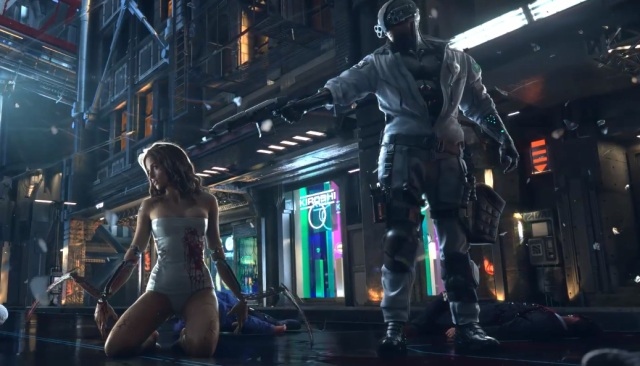 Cyberpunk 2077
We can't get enough of this game! Although it won't be ready until 2015, we hope to at least see some tech demos at E3. We love the Deus Ex series, the great open-world cyberpunk adventure, and are hoping that this game will knock us on our scifi-loving butts. This RPG will take place in a distant future full of androids, hackers, genetically-enhanced commandos, and guns. We're always down for some high-tech criminal warfare!
Why we're excited: The cyberpunk genre has never looked so good. Don't believe us? Check out the teaser trailer!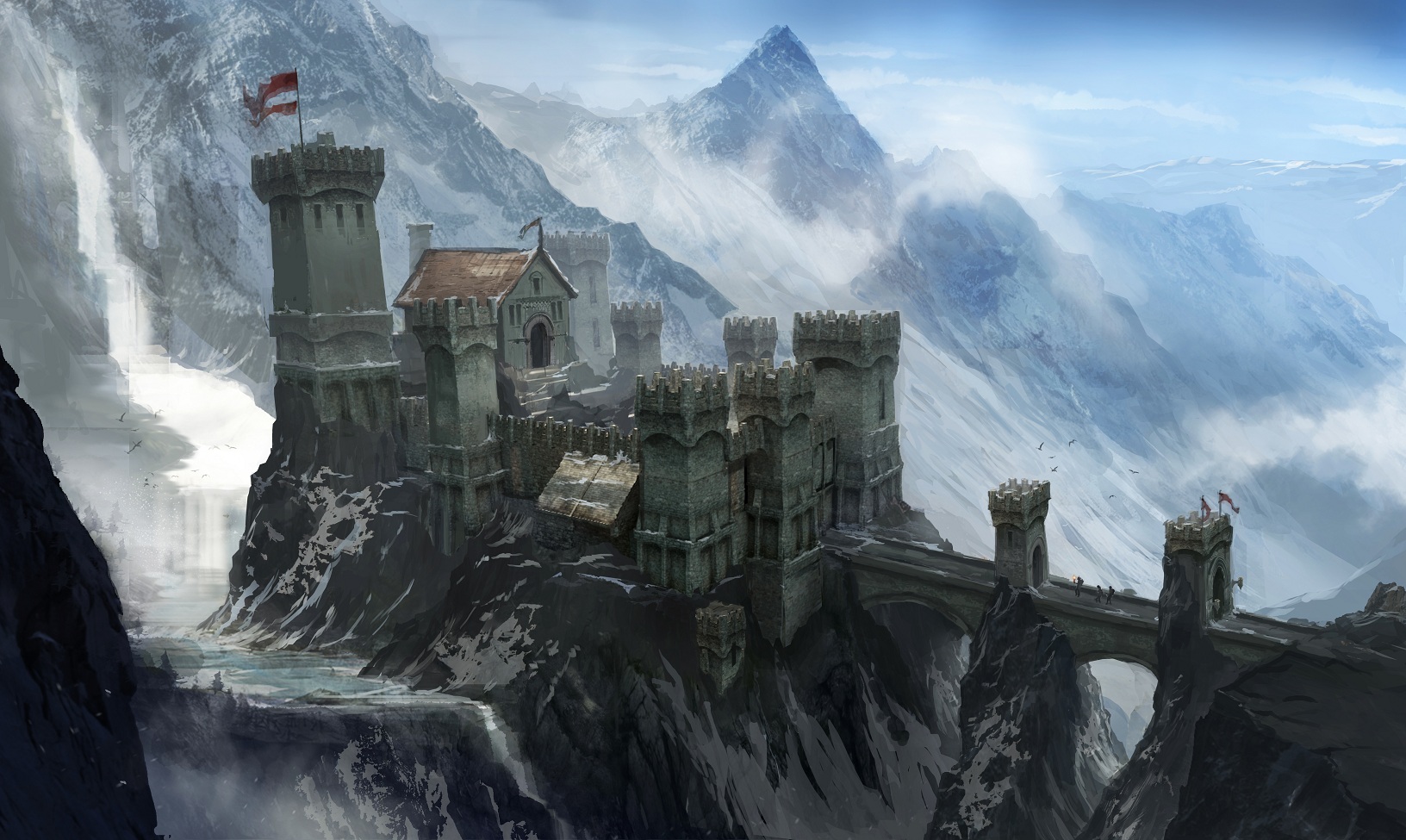 Dragon Age III: Inquisition –
We're always interested in whatever BioWare are doing, especially when it means we're going back to the dragon-ridden world of Thedas to fight in a civil war between the Mages and the Templars. BioWare really need to kick it up a notch if they want to compete with Skyrim, which took the whole dragon thing and turned it up to 11. We're not worried, though. BioWare are hungry to get back on their game after Mass Effect 3 and The Old Republic bombed. If they can deliver an experience that's even better than Skyrim, they'll pretty much defy the laws of gravity.
Why we're excited: It's math. Skyrim = Awesome. Dragon Age = Awesome. If Dragon Age III > Skyrim, we're in for a real good time.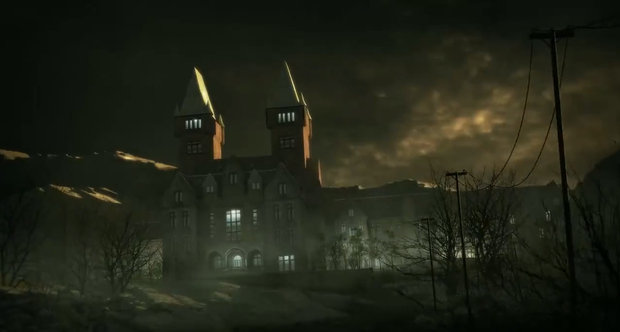 Outlast –
We can't talk about Outlast without first accepting that Frictional Games did it first with their horrifying Penumbra and Amnesia series: true survival horror games that aren't about shooting things but running from them. Amnesia: The Dark Descent is getting a sequel called Machine for Pigs and we're very pumped about it. But we're even more excited about Outlast, a game that takes the aforementioned survival horror elements and mixes them with some killer camera tricks inspired by games like Slender and Fatal Frame. The outcome will probably be the best horror game of the year. Bobby already picked Outlast earlier this year for his top 5 indie games at Pax East.  Outlast, which doesn't have a release date just yet, already has critics shrieking for mercy.
Why we're excited: No weapons. No flashlight. Just a camera that kills batteries like the plague. Time to soil ourselves.
Like us on Facebook and follow us on Twitter for all news updates related to the world of geek. And Google+, if that's your thing!