News
13 PC games we can't wait to play in the next 12 months
Don't believe the naysayers: here are 13 reasons why PC gaming is very much live and kicking...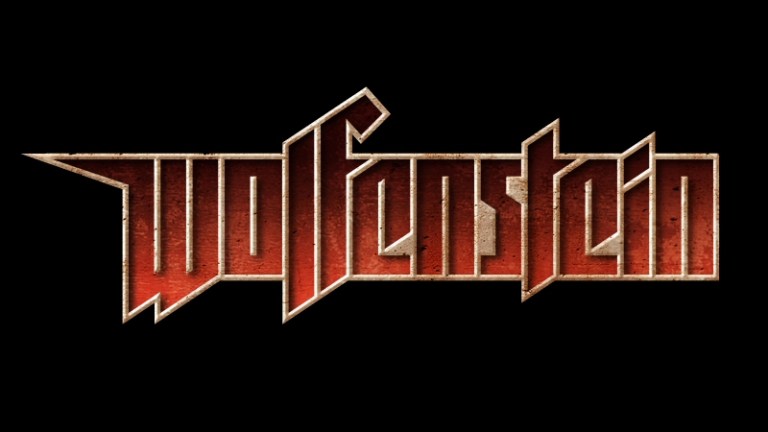 It gets quite tiresome to read of how the PC isn't the gaming platform it once was, especially when we've got this little lot on our shopping list in the next twelve months. Your list might vary, but we still defy you to not enjoy some of this lot…
F.E.A.R. 2: Project OriginLots of encouraging noises are coming out of the sequel to the flawed-yet-brilliant horror first person shooter of a few years' back. Most encouraging is talk of how the already-impressive AI is being beefed up. The sequel will again fuse first person shooter and horror elements, and currently is due in February of 2009. We're promised supernatural explosions, a freaky girl called Alma and a cavalcade of suspense. We're there.
Aliens: Colonial MarinesWhat Gearbox potentially manages to do with the Aliens movie franchise is enough to bring goosebumps to parts of the body that, er, don't usually have goosebumps. Martin has already written of his 10 hopes for the game, which you can read here. And while it's been pushed to 2009, we simply can not wait…
Left 4 DeadThe last time we met Valve, it duly delivered 2007's bargain of the year in the shape of The Orange Box, as well as arguably the game of the same year with Portal. We're utterly intrigued by its upcoming Left 4 Dead title, which rumours suggest may yet sneak onto this year's release schedules. It's a co-operative survival horror title, and the early signs are that it's a dank, atmospheric and intriguing looking title. Plus it's from Valve. It had us at 'hello'.
Duke Nukem ForeverJust kidding.
Grand Theft Auto IV/Burnout ParadiseLogical inclusions, but we've lumped them together because we're not entirely comfortable with the idea that a PC gets a version many months down the line. That said, the PC version of GTAIV is looking really quite tasty, and while Burnout Paradise is the most frustrating entry in that particular saga, we're not passing up the chance to take the franchise for a spin on the PC for the first time.
Mafia 2An odd inclusion perhaps, not least because both the original and subsequently EA's The Godfather game squandered the chance to make a good mob game. But we remember the anticipation we felt surrounding the original Mafia game, and if the sequel can redress some of the key issues, and put more of a core game at the heart of things, then we're more than willing to give it another whirl. We won't find out how it's going to pan out until 2009, though…
Starcraft 2/Diablo IIIBlizzard pulls its tentacles away from the World of Warcraft long enough to bring a sequel to one of our favourite games. To say that Starcraft 2 has been long-awaited is like saying that Harrison Ford looked like he was getting on a bit in the last Indiana Jones film, and bluntly, there's not a real time strategy game on the planet we're looking forward to more. No formal release date has been mooted, sadly, but we're holding out hope for 2009.
Then there's the small matter of Diablo III, which we've lumped in with Starcraft due to the Blizzard factor again. Hacking and slashing was rarely more fun than in Diablo II and its sequels, and it's great to finally get a full-on sequel, rather than further add-ons. And while the game is looking quite advanced, we – of course – still don't know exactly when it's going to be out. Ho hum…
WolfensteinThere's a degree of nostalgia about this, inevitably, given that we've lost many, many hours to the Wolfenstein saga that started it all back when Doom was a glint in iD's eyes. Furthermore, in spite of its problems, Return To Castle Wolfenstein fundamentally sent the shits up us, and had many moments of pure majesty to is. News of a brand new Wolfenstein game, even though we don't expect to see it until next year at the earliest, and the promise of reasonably free roaming and a direct continuation of the saga is enough to get us inking it on our wallplanner. Even if, er, we're not sure what date to target.
Alan WakeIn spite of our recent Where On Earth Is Alan Wake story, Remedy's upcoming thriller is still very much in the top tier of our wanted list, even if nobody seems to have any idea when to expect it. The anticipation is partly due to our major soft spot for the Max Payne games, but also the small snippets that Remedy has drip-fed out look very, very interesting indeed. Certainly you can't accuse it of lacking ambition. Now, if someone could just offer us a full Fahrenheit 2, we'd be as happy as happy could be.
New Star Soccer 4In the midst of the upcoming tirade of football games, that is set to include new FIFA, Football Manager, Pro Evolution Soccer and FIFA Manager titles, spare a though for a cracking little indie effort that's likely to hit version four in late 2008 or 2009. While the developer won't make mention of a release date (that's just our idle speculation from religiously following the worklogs at www.newstarsoccer.com), this is as interesting and innovative a sports game as you'll find being developed anywhere on the planet. Really. Buy version three if you don't believe us…Overlord 2We've said it before and we'll say it again: we were really quite fond of Codemasters' funny, entertaining mix of action and light RPG, and the thought of a sequel that expands the roles of the minions further is a good one. Overlord 2 is due in 2009. Good, good.
Beyond Good & Evil 2This may sneak into 2009, but there are no guarantees. Furthermore, little is known about the sequel thus far, short of the fact that it's been in development for over a year already. The original was cruelly underappreciated, and given that it can be bought for a tenner, it really deserves a lot more cash in the bank than it generated.
Deus Ex 3Again, we know it's in production, and we know that work has been going on for at least a year. But we don't know much more than that. However, while Invisible War we liked, the original Deus Ex is a flat-out PC masterpiece, with a world that is ripe for further exploration.
DemigodA strategy game from the people behind the severely ace Supreme Commander (and Dungeon Siege), the early screens of Demigod show a scale that demonstrates really promise for this marriage of action, strategy and RPG elements. It's high on our 2009 wishlist….
Agree? Disagree? Head to the comments…!