News
1080° Snowboarding Developer Working on Spiritual Sequel
Beloved N64 snowboarding game 1080° Snowboarding is finally getting a sequel (kind of).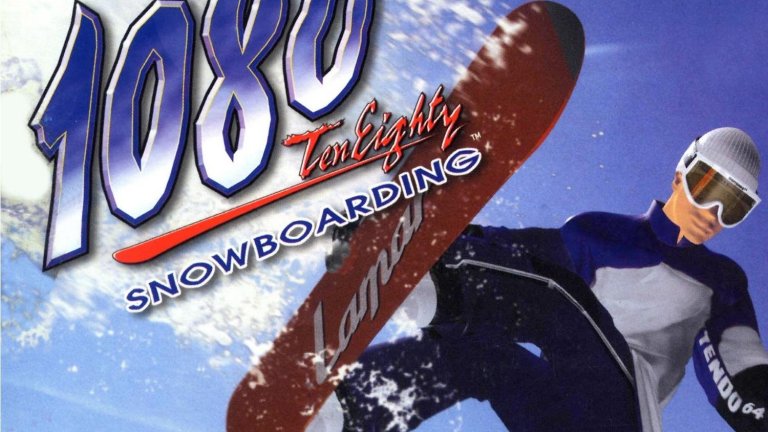 Giles Goddard, one of the designers that worked on the original 1080° Snowboarding for the Nintendo 64, is developing a new project that he refers to as a spiritual successor to that classic snowboarding game. In order to update that concept for the modern era, he's planning on taking full advantage of some modern design techniques. 
"Technology has changed," says Goddard in an interview with Eurogamer. "You can now have 100 players on a single mountain, and they're all playing each other, and you can real-time stream to YouTube – people can start playing with you and then stream with really fast networking and proper multiplayer."
Goddard goes on to explain that he's looking to create some realistic snowboarding scenarios in terms of how snow works on the game's mountain. He wants snowfall and the way that snow moves when you're moving through a course to all feel like the real thing. Based on some of the early footage of the in-development project that Eurogamer got to look at, the results so far are pretty impressive. 
However, that's not the most exciting thing about this new game. See, what Goddard really wants to do is tap into what made the extreme sports games of that era so appealing. That means, in part, making it so that the player feels like they're actually learning and improving as they play the game. 
"There doesn't seem to be a learning curve in sports games anymore," says Goddard. "1080° Snowboarding, I feel at least, there was so much depth to the control system, things like crouching down to go faster and then you have less control, when you jump and in order to soften the landing if you time the button press right your legs take the impact."
Goddard does warn fans that it's going to take some time for this game to be completed. However long it takes, fans of extreme sports titles will probably want to keep an eye on this project if for no other reason than the fact that there are so few games left in this genre. The Tony Hawk series fell off a cliff years ago, and we have no idea what's going on with Session; a game that some people believe to be a pseudo-successor to Skate. 
Matthew Byrd is a staff writer for Den of Geek. He spends most of his days trying to pitch deep-dive analytical pieces about Killer Klowns From Outer Space to an increasingly perturbed series of editors. You can read more of his work here or find him on Twitter at @SilverTuna014.