News
10 things we're looking forward to seeing at E3 2011
The annual Electronic Entertainment Expo's being held just under a month away. We look ahead to the games and devices likely to be announced...
It's the annual trade show that, since it first began at the LA Convention Centre in 1995, has seen videogame developers and hardware manufacturers excitedly unveil their future releases. The very first E3 saw the introduction of Sony's PlayStation and Nintendo's rather disastrous Virtual Boy. In 2000, the PlayStation 2 and Metal Gear Solid 2 were both demonstrated at the expo, as was a little game called Halo: Combat Evolved, which at that stage was still a third-person shooter for the PC.
In more recent years, E3 has been the venue for high-profile videogame trailers and announcements for titles like The Legend Of Zelda: Twilight Princess (2006), God Of War 3 (2008), while last year saw the official announcement of Microsoft's Kinect and PlayStation's Move control systems.
Given this lengthy track record, it's no surprise that E3 has become the focal point of much anticipation each year, with both consumers and those inside the industry waiting to see what will be revealed next.
Here's a look ahead at some of the major videogames and devices we're looking forward to at this year's expo…
Modern Warfare 3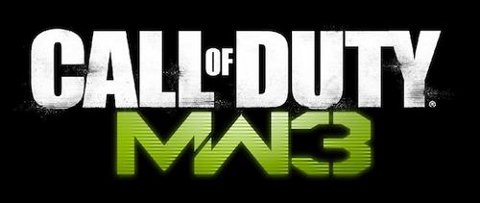 The annual shooting jamboree that is the Call Of Duty franchise is certain to be revealed in more detail at this year's E3, though Activision's planned dramatic reveal will have been completely scuppered by the massive leak of information not only about the existence of Modern Warfare 3 as the eighth instalment in the hallowed CoD lineage, but also what amounts to the game's entire plot, roster of characters, weapons and multiplayer maps and modes. 
That Wikileaks-style disclosure will have taken the edge of Activision's media fanfare somewhat, but we're still fascinated to see the game properly in action, particularly after Black Ops which, while a serviceable enough shooter, didn't exactly do eye-popping new things with the FPS genre. Can MW3 really show us something new and exciting this time?
With EA making a lot of fuss about the graphically incredible Battlefield 3 – the publisher's even been confident enough to schedule the game's release in November, which is traditionally Call Of Duty season – Activision will no doubt be anxious to draw industry and public attention back to its own FPS franchise at E3.Wii 2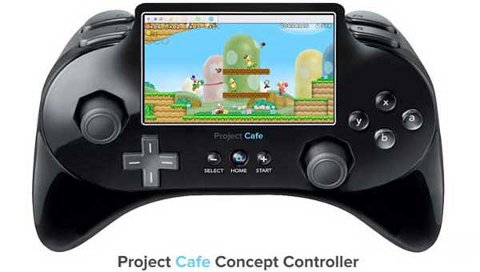 All kinds of rumours have been flying around about Nintendo's forthcoming Wii successor, currently known under the enigmatic title Project Café, and sometimes referred to as the Stream, Feel, Wii HD or simply Wii 2. Will its new controllers have built-in screens for multiplayer gaming, as 'inside sources' have suggested? Will it finally house a decent-sized storage space, as users have been clamouring for? Will it turn out to be some sort of Internet-enabled espresso maker, as we're secretly hoping?
All these questions are sure to be answered next month, and while there'll be no shortage of interesting developments to emerge from this year's E3, it'll be Nintendo's Wii successor that, for better or worse, will no doubt get the most attention. With the 3DS out earlier this year, 2012 is a decisive year for Nintendo, and the company will be keeping a close eye on the industry reaction to its successor to the hugely lucrative Wii.
Mass Effect 3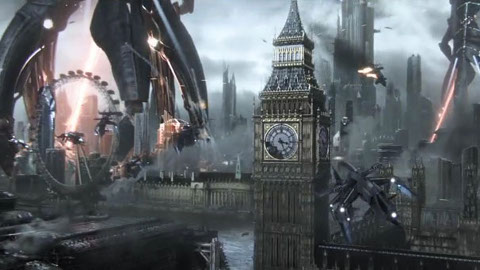 While BioWare's third and apparently final instalment in its Mass Effect trilogy was announced last December, little has been seen of the game itself so far. With Mass Effect 3's release date now pushed back to the early months of 2012, BioWare are expected to show off their game in greater detail at E3.
Mass Effect 3's creators have said that they're making numerous changes to the game's combat systems and adding more traditional RPG elements, while at the same time reducing your party of 12 characters to a more manageable number. Given that this is meant to be the closing chapter in Commander Shepard's story, that BioWare is still making changes to the Mass Effect forumla is commendable, if a little risky. Hopefully, what it has in store for the visitors of E3 will prove that this final chapter is more than worth the wait.
Forza 4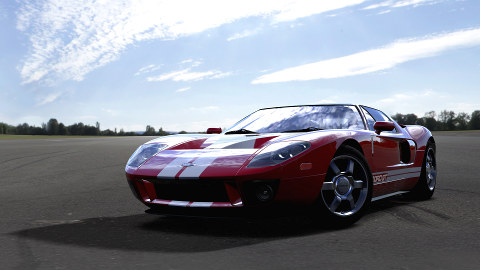 One of the very best racing sims of recent years – an accolade that even Gran Turismo 5 couldn't shift – Turn 10 Studios will be under considerable pressure to put out a sequel that's even better than 2009's mighty Forza 3.
The game's integration with Kinect was demonstrated at last year's E3, with an awkward-looking driver shown coaxing a twitchy Ferrari 458 to racing victory with precise movements of an invisible steering wheel. For those who really enjoy lusting over virtual cars, it was also demonstrated that you could walk up to and around vehicles, open and close doors with hand gestures, and view close-up areas in pornographic detail.
With the finished game due out this October, it's likely that Microsoft will be using E3 as a way of drumming up pre-release hype for its biggest Xbox-exclusive racer.Star Wars Kinect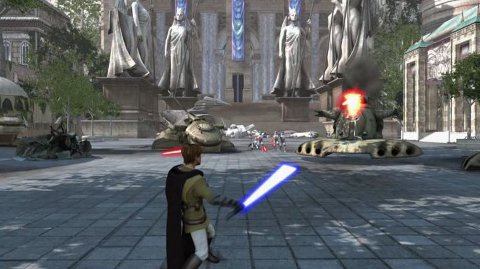 The Kinect may have brought home plenty of cash for Microsoft so far, but we've yet to see a game that uses the arm-waving, controller-free device to its best advantage. Tetsuya Mizuguchi's much-delayed Child Of Eden, due out in June, is likely to be one title to buck that trend, but there's the possibility that the erstwhile Star Wars Kinect may be another title to remind us that the Kinect's not all about sports mini-games and bad dancing.
Mind you, the build of the game unveiled at last year's E3 was less than stellar, depicting a rather lonely looking Jedi slashing and shuffling his way through what appeared to be a linear rail-shooter. It's thought, however, that the reason that Star Wars Kinect's makers have been so quiet over the past year is because they've been busily overhauling it. The rumour goes that there'll now be pod racing and the opportunity to rumble around as a gigantic Rancor, which sounds like fun to us.
It's thought that Microsoft will be showing off its new version of Star Wars Kinect at this year's E3, ahead of its release this Christmas. Let's hope the force is strong with this one.
Another James Bond game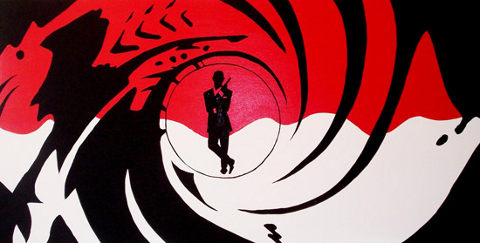 Activision's announcement that a new James Bond game would be shown off at E3 is, for us, a bittersweet piece of news. Bittersweet not just because the last fully-fledged 007 game, Bloodstone, failed to live up to its early promise, but also because the tepid reception of that game resulted in the closure of one of the UK's most talented studios, Bizarre Creations.
Inside sources suggest that the next Bond game will be handled by Raven Software, the team reportedly working on the multiplayer mode for the next Call Of Duty. Raven has already shown its talent with the underrated Singularity, so while we're quite sure they can deliver a solid action game worthy of the 007 logo. We just hope Activision don't treat the studio as brutally as it did Bizarre if people don't queue up to buy it.Uncharted 3: Drake's Deception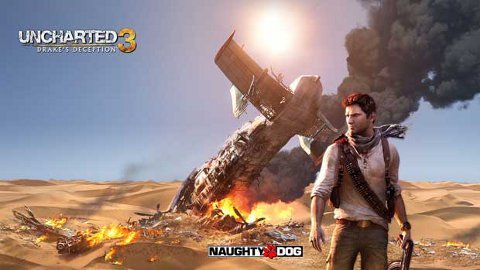 One of the very best system exclusives for the PlayStation 3, Uncharted 3 may well be one of the most hotly anticipated games set to be shown off at this year's E3. Naughty Dog has already said that the game will "blow you away at E3", and looking at just how great the earlier games were, we wouldn't be surprised if their predictions were true.
The artwork and teaser footage released so far reveals a strong desert theme, with Drake in search of the legendary lost city Iram of the Pillars. While Naughty Dog promises to stick to the comparatively linear, cinematic mode of the past two games, it insists that enemy AI, hand-to-hand combat, as well as multiplayer modes have all been improved. Whatever the studio has in store at E3, we can't wait to see it.
Super Mario 3D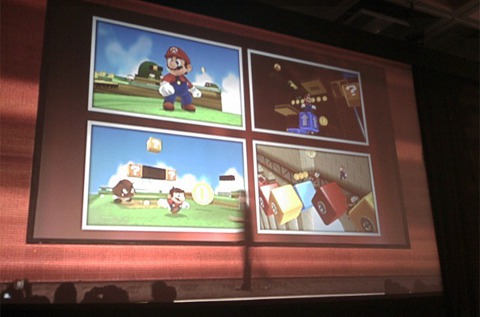 Along with the unveiling of its Wii successor, Nintendo's other big announcement at this year's E3 is likely to be Super Mario 3D. Certainly, Nintendo will be hoping that the game will prove to be a proper unit shifter for the 3DS, whose opening salvo of games has, Super Street Fighter IV aside, felt rather light on content.
As ever, Nintendo has kept its cards close to its chest so far, but a few details have been gleaned about Mario's next adventure. First, it's a 3D outing akin to Super Mario 64 as opposed to a traditional 2D platformer, and will use the 3DS' tilty gyro sensor in some capacity – and judging by what design legend Shigeru Miyamoto had to say about the project recently, it appears the sensor will be used to operate the in-game camera.
"Sometimes people ask why the 3DS isn't double stick," Miyamoto said. "One is normally used to control the camera, but having the gyro sensor you can replace the analogue stick by moving the console, which is very intuitive."
It sounds like a nice idea in theory, but as Super Monkey Ball 3D proved, tilting the 3DS while attempting to keep the screen parallel to your eyes is nigh-on impossible, making for a flickering, headache inducing experience. Let's hope Nintendo have thought of some way to counter this – and one that doesn't simply involve turning the 3D mode off, since that would be cheating.
On a far, far more positive note, we can't help noticing that the Super Mario 3D logo has a raccoon tail draped over it. Evidence, surely, that the awesome Tanooki suit from Super Mario 3 and its sequel will be making a welcome reappearance.Starhawk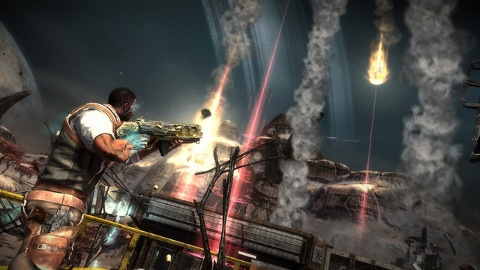 News of this sequel to the 2007 PlayStation 3 exclusive Warhawk seeped online on Friday, and it now appears that Lightbox Interactive (formerly known as Incognito) will be flogging Starhawk fairly prominently at this year's E3.
The original was a third-person multiplayer shooter with an emphasis on aerial combat, and judging by the images and footage sneaked out so far, the sequel follows the same formula of on-foot and vehicular action. It looks quite good, in a slightly generic, sci-fi shooter kind of way, though the promise of transforming mecha is an extremely inviting one. There'll be no shortage of multiplayer shooters at this year's E3, so it'll be interesting to see if Starhawk can demonstrate enough ideas of its own to truly stand out.
Hitman: Absolution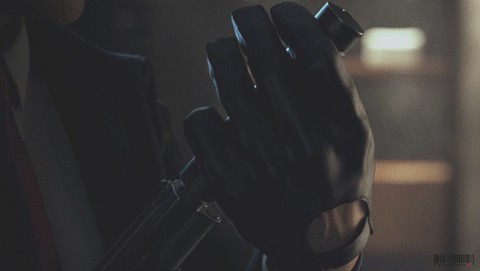 Yes, five years after the last Hitman game, Blood Money, Agent 47's being wheeled out of retirement for Absolution, a new third-person action adventure for the deadly assassin.
Having spent the last few years working on two Kane & Lynch games to only moderate success, developer IO Interactive is returning to the franchise that made its name in the first place – and it appears that no expense is being spared in bringing this new outing to our screens. Giant Studios, who worked on the motion capture for Avatar, will be providing similar services for Absolution, while Cowboys & Aliens actor Keith Carradine will be providing the voice of Agent 47's as-yet unnamed nemesis.
"We've designed a more stylized, more serious, and darker game this time around in both the story line and the visuals," IO's game director Tore Blystad told Hollywood Reporter. With another Hitman movie apparently in the works, it'll be great to see what IO has done with Agent 47 at this year's E3.