News
10 Reasons Why It's Worth Buying A Second Hand Dreamcast
The Sega Dreamcast: the most shamefully overlooked console in history. But one that now represents astonishing value for money.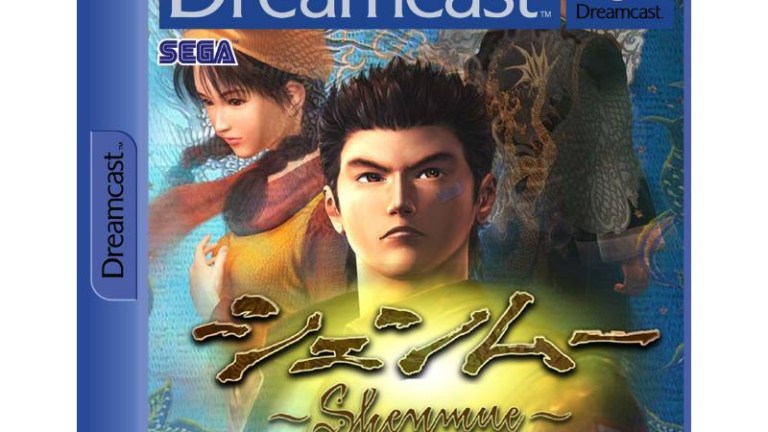 The finest, most unloved console of the last decade, the Sega Dreamcast, is available second hand now for £20ish. And for those who love pure gaming, who appreciate a quality software library over a collection of brand names, it's very much worth picking up. Here are ten reasons why…
Crazy TaxiGranted, Crazy Taxi and its sequels have appeared on a fair few formats now, but there was nothing quite like discovering it on the Dreamcast for the first time, and there still isn't. Combined with the arcade wheel, this is an arcade game in pretty much every sense, and all the better for it.
Virtua TennisA game that also subsequently got converted to any format that'd take it, and again, there's nothing quite so undiluted as the Dreamcast version. The sequels expanded on the fun, but the original Virtua Tennis is still superb. And the King match at the end is still a beast of a challenge.
ShenmueAn ambitious, sprawling mix of action, adventure, storytelling and, well, tons of stuff. Shenmue was envisioned as a multi-chapter story, although poor sales of the original meant that Shenmue 2 arrived in subtitled form, rather than translated. It's a divisive title, with as many detractors as fans, but it showed the sheer ambition of the Dreamcast software library, and Sega at the time.
Power Stone 1 & 2Or: the Capcom fighting game that seemed to be forgotten by everybody. Apart from an uncomfortable PSP conversion, there's been little sign of any love for the gleefully over the top Power Stone games for some time. The sequel, in particular, is four player madness at its best.
Jet Set RadioA sequel made it onto the original Xbox in its early days, but the cel-shaded Jet Set Radio really was something different. Which made it all the more depressing when it pretty much flopped on release. It mixes a healthy dose of vandalism with a lot of action, and deserves a revisit.
Samba De AmigoAh, the finest rhythm game of the last decade. Samba De Amigo cost this writer £80 on release date, and it's still some of the finest money he's ever spent on gaming. One day he might tell you about the incident where he got so into shaking his maracas in the party games segment that he shattered the light in his living room. But not today.
Soul CaliburPretty much the critics' choice as the finest Dreamcast game ever, and certainly one of the very best fighting games of all time. Ever. Quite, quite brilliant, and still preferred by a great many to the sequels that followed.
Resident Evil: Code VeronicaOne of the better entries in the Resident Evil franchise, and for a long time it was Dreamcast exclusive before it finally made its way across to the PS2. It's still brilliant, by the way. And suitably cheap on the second hand market.Daytona USAThe Dreamcast was not bereft of very good racing games – Ferrari F355 and Metropolis Street Racer, for instance – but we have to lean with the most arcadey. And while the home conversion didn't match the fun of a row of sit-in arcade cabinets, it had a damn good try. And cost this writer a lot of late nights…
IkarguaThe Dreamcast was all but dead in the mass market by the time this distinctively old school 2D vertically scrolling shooter came out. It was one of the very last major releases the console enjoyed. And it kept the quality of the software library going right to the end…
Join in the Dreamcast nostalgia in the comments box. Then head off to eBay and buy one…