Features
10 Indie Games To Look For in 2014
There are A LOT of indie games to look forward to this year. Here are our favorites!
We're only a few weeks into 2014 so far, and our gaming calendars are already filling up with exciting new titles that we absolutely cannot wait to play. But while a lot of these "must-play" lists are currently comprised of big AAA releases like Titanfall and Watch Dogs, there are also just as many great indie games that are getting ready to make a huge splash this year as well! From a cat lady sim to the next game from the creators of Bastion, here are Den of Geek's Top 10 indie games that you'll want to look out for in 2014: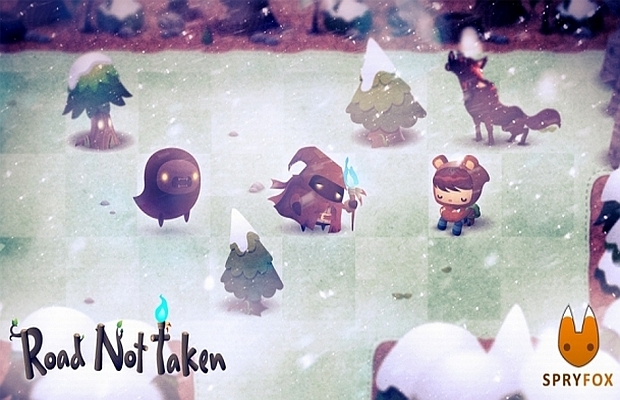 10. Road Not Taken (Spry Fox Games)
I used to actually have meaningful conversations with my girlfriend once upon a time, but then that was before she stumbled upon a little indie game called Triple Town from Spry Fox Games, and now she barely speaks to me. I guess I can't really blame her either, because the game's unique blend of matching gameplay and adorable-looking bears is seriously addicting. And now I don't even know what's going to happen for our relationship when Spry Fox's next game, Road Not Taken, comes to PS4, PS Vita, and PC sometime this year. Looking to expand the basic world of Triple Town into a more roguelike kind of atmosphere, complete with a gorgeous visual upgrade and tons of new items and of course bears to encounter, fans of Triple Town should feel right at home in Road Not Taken.
9. Broken Age (Tim Schafer and Double Fine)
Tim Schafer has become something of a household name in the indie game community these days, tracing all the way back to his work on classic point-and-click adventures like Grim Fandango, Day of the Tentacle, and of course, The Secret of Monkey Island. Broken Age will be Schafer's first true old-school adventure game since 1998, and we couldn't be more excited to see what new ideas for the genre he's managed to think up in all of that time. This was also the "Double Fine Adventure" game that shattered Kickstarter records in February 2012 by raising millions of dollars by the end of its pledging campaign, and so even though the stakes for Broken Age have become incredibly high, if anyone in the indie gaming sphere can deliver, we're certain that Schafer and his team at Double Fine can!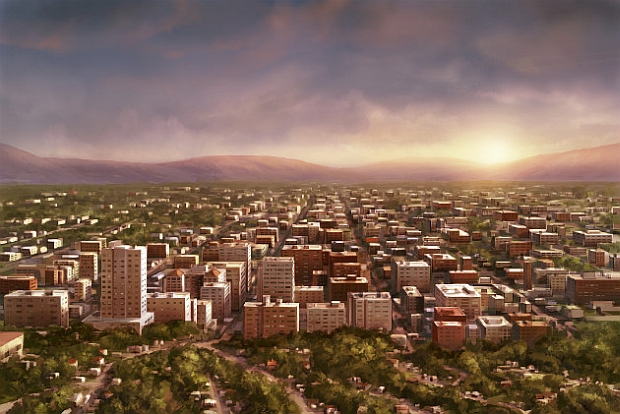 8. A Bird Story (Freebird Games)
When it comes to purely emotional video game experiences, there's probably no other title out there right now that will induce more torrents of uncontrollable sobbing while curled up in a ball in the shower than Freebird Games' visual novel, To the Moon. Utterly stunning, spiritual, and downright sad (not to mention the breathtaking soundtrack that ties it all together), the game explored the creation of artificial memories, and tracked a heartbreaking love story through all of time and space. So it's a bit of an understatement to say that we can't wait for the developer's next project, A Bird Story. All we know so far is that the upcoming adventure game will feature a narrative that revolves around "a boy's memories, dream, and imagination," and is accompanied by a whimsical piece of concept art that features said boy sitting atop a giant paper airplane, and soaring towards a piece of land that's floating in the sky. Just make sure you have a box of tissues handy for this one!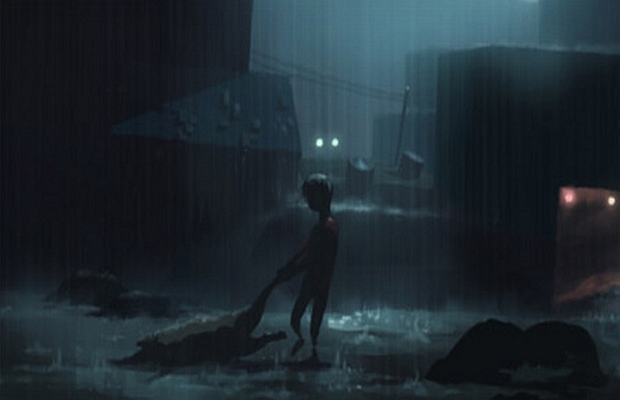 7. Project 2 (Playdead)
The mysterious and tentatively titled Project 2 is the highly anticipated second game from developer Playdead, who changed the face of indie gaming forever with a little shadowy platformer called Limbo back in 2010. The game's existence was first announced in October 2010, with Playdead citing a projected development cycle of three and a half years. Now if I'm doing my math right, that would potentially put Project 2's release date smack-dab in the middle of 2014, and you don't need a calculator to determine that when the game DOES finally come out, it's going to be nothing short of awesome. And I'm only rambling on about math right now because we don't know all that much about Project 2 to even write about, aside from a single piece of concept art that shows off a three-dimensional and slightly more colorized version of Limbo's silhouetted world.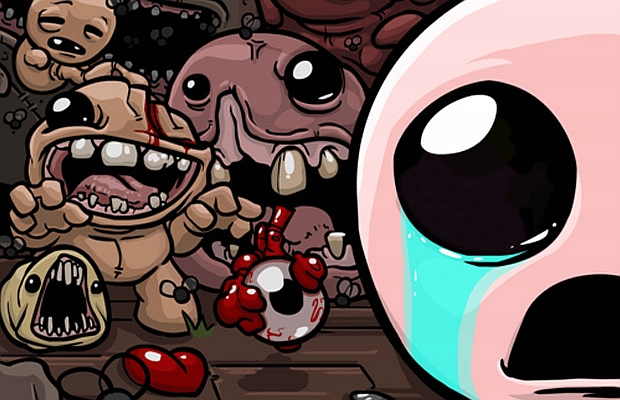 6. The Binding of Isaac: Rebirth (Nicalis and Edmund McMillen)
In the last year alone, I've easily plugged over 100 hours into Edmund McMillan's twisted roguelike, The Binding of Isaac. So when a remake was announced for a full PlayStation 4 and PS Vita release at some point this year, I immediately cleared my schedule for the rest of 2014. Now, the new direction for Rebirth is probably not what a lot of die-hard Isaac fans were expecting: in fact, it's being billed as a "de-make" of sorts in terms of the visuals, with the smooth Flash animations of the original release being replaced by pure 16-bit style graphics. McMillen has also taken a backseat this time around in a more consultative role, with Nicalis of Cave Story fame tackling the bulk of development duties. But that's just so they could add in tons of new items and gameplay ideas that were left out of the original release, not to mention Rebirth's biggest selling point: an offline two-player co-op mode!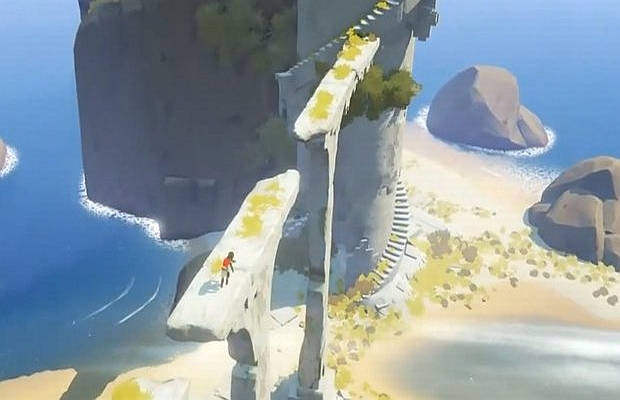 5. Rime (Tequila Works)
The announcement of PS4-exclusive Rime seemed to come out of nowhere at Sony's Gamescom 2013 presentation, but from the moment its existence was first made public, little else could match the sense of awe and wonder that just exuded from every second of its debut trailer. Coming to us from Tequila Works, the studio who brought us the survival horror adventure Deadlight in 2012, Rime takes the minimalist platforming action to an open world setting. Just from a visual standpoint, Rime looks like it would be the result if Ico, The Wind Waker, and Journey all got together and made a video game baby. And much like a story from a Team Ico game, the narrative of Rime is said to involve a young boy who must escape an island and its inhabited curse. As someone who can never get enough of gorgeous open world platformers, Rime looks to be a truly breath of fresh air in a world of closed-in spaces and dimly lit corridors.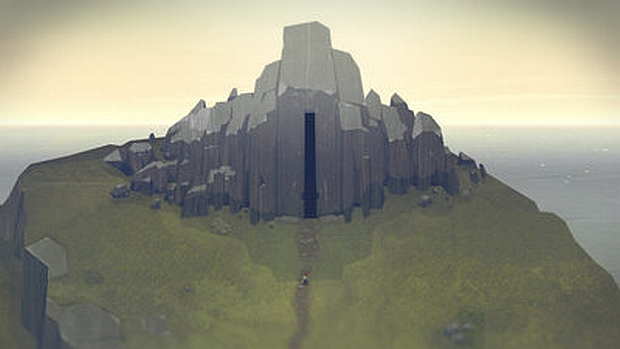 4. Below (Capybara Games)
We don't know all that much about Below from Capybara Games just quite yet, other than the fact that it's from the same makers of the acclaimed Superbrothers: Sword & Sorcery EP, and that we want to play it really, REALLY badly. The big twist about Below is that the game will be played entirely from a top-down perspective, as players will lead their character through a dark underground world while exploring every shadowy corner and ensuring their ultimate survival. While the game seems to borrow a lot of classic gameplay mechanics from the roguelike genre, we would be crazy not to expect the same kind of enigmatic narrative and pure art that has become synonymous with Capybara Games. Below will be launching as an Xbox One exclusive at some point later on this year, although additional releases on other platforms are already expected to follow shortly after.
3. Transistor (Supergiant Games)
In 2011, a little game called Bastion hit the indie scene and took the gaming world by storm with its pitch-perfect roguelike gameplay, its cataclysmic storyline, and of course, its ominous narrator with the smooth-as-butter voice. So our expectations for Supergiant's follow-up game were already pretty high, and 2014's Transistor hardly looks like it will even remotely disappoint. In many ways, Transistor could be seen as a souped-up version of Bastion, with the same basic gameplay reimagined on a beautiful three-dimensional visual plane. In the game, players will take control of a mysterious heroine named Red, who has somehow fallen into the possession of an all-powerful weapon known as the "Transistor," and which many warring factions are ready to kill in order to steal it back. Well if there's one thing for sure, it's clear that Transistor, the game, will hold a similar kind of influence over the indie gaming world at large in 2014!
2. Mew-Genics (Team Meat)
The long-awaited second game from Team Meat's Edmund McMillan and Tommy Refenes, Mew-Genics has been described by the creators to be a "cat lady sim" of sorts, and it's already shaping up to be one of the most unique and lovingly weird indie games that we're likely to play all year. Featuring a bizarro black-and-white world full of McMillan's signature art style and character designs, players will be able to do every cat-related thing they could ever imagine in the game, from entering their cats in pageants, to breeding and interacting with them in their own customizable houses, to even pitting them in battle against other creatures a la Pokémon. While there's still a lot about the actual gameplay and overall flow of Mew-Genics that we're still waiting to learn, everything we've seen of Team Meat's utterly strange and most likely sticky world of cats so far leads us to believe that it will be unlike anything you've ever seen in a video game before.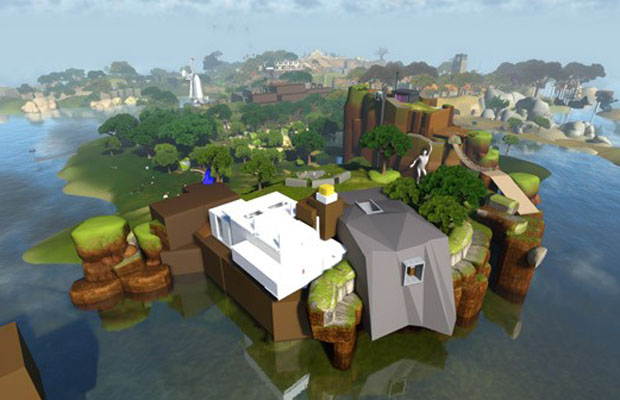 1. The Witness (Jonathan Blow)
There's probably no other indie game I'm more excited to play in 2014 than Jonathan Blow's enigmatic The Witness, which I feel like we've already been waiting forever to play. Coming from the mastermind behind the indie classic (and absolutely genius) Braid, The Witness is a puzzle-adventure game that's set in the first-person perspective, where players are tasked with maneuvering around a bright and colorful island while solving a series of intuitive door puzzles. Like Blow's past work in game development, The Witness promises to be an incredibly transformative experience, with dozens of hours of gameplay and tons of emotions and other mysteries to be induced by the player along the way. If there's one indie game you plan of checking out this year (but come on, you're going to be checking out all ten of these, right?), then make sure that it's The Witness when the mesmerizing game makes its long-awaited debut on PS4 in the first half of 2014.
Any other indie games you're excited for? Let us know in the comments!