News
Yesterday Movie Imagines a World Without The Beatles
The Beatles' music is featured in a world where the band never existed in Danny Boyle's new film Yesterday.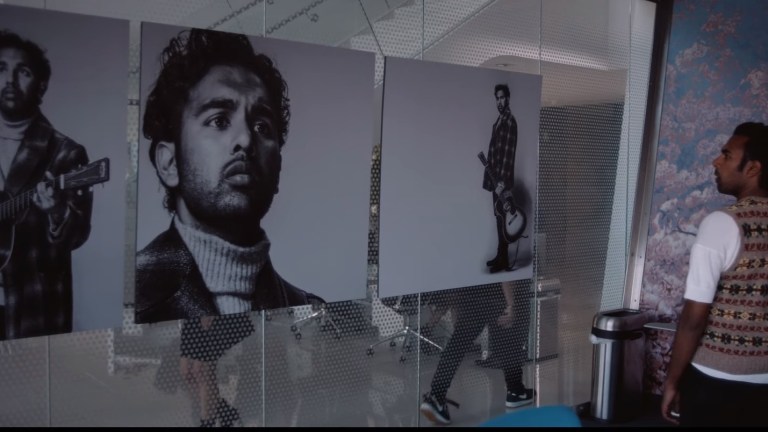 The Beatles didn't electrify rock and roll when they first plugged in to the musical consciousness, but they brought a charge that changed its history. Danny Boyle's (Slumdog Millionaire, Trance) new film Yesterday begins its story when the electricity goes out around the world, and one man loses a tooth and gains an acoustic guitar.
The film imagines a world where the Beatles never existed, and yet features musicians who wouldn't have chords to build on without the band. Written by Richard Curtis (Bridget Jones's Diary, Love Actually), Yesterday also features the music of the Liverpudlian quartet.
read more: The Roof Author Talks Beatles Final Concert
Himesh Patel (Eastenders) stars as young musician Jack Malik, who is about to give up performing after realizing he'd need a miracle to make it as a rock star. The trailer shows him get that miracle. He gets hit by a bus and wakes up in a world where he is the only person on earth who remembers Beatle songs. Luckily, he's also committed the chord progressions to memory. He then claims the songs as his own. James' missing tooth, which is prominent before he becomes an internationally known singer songwriter, could be a nod to the scar Paul McCartney got in a moped accident which also spurred on rumors he was dead.
The Beatles read more: Beatles vs. Stones and Two Unmade Stanley Kubrick Movies
Universal Pictures dropped a first look trailer featuring Ed Sheeran as himself. In one segment, the pop star suggests "Hey Dude" would make a better title than "Hey Jude," the Beatles' best-selling record of their career. You can watch the trailer here:
Yesterday also stars Lily James (Cinderella) as Jack's love interest, Sanjeev Bhaskar and Meera Syal as his parents, Joel Fry as his best friend, and Kate McKinnon (Saturday Night Live, Ghostbusters) as a music executive who promises he'll make a lot of money for her record label.
Yesterday will hit theaters on June 28.