News
XSplit Giveaway: Premium License For Free Games Streaming
Our friends at XSplit have given us three 3-year premium licenses, and countless more 1-month licenses for their streaming software!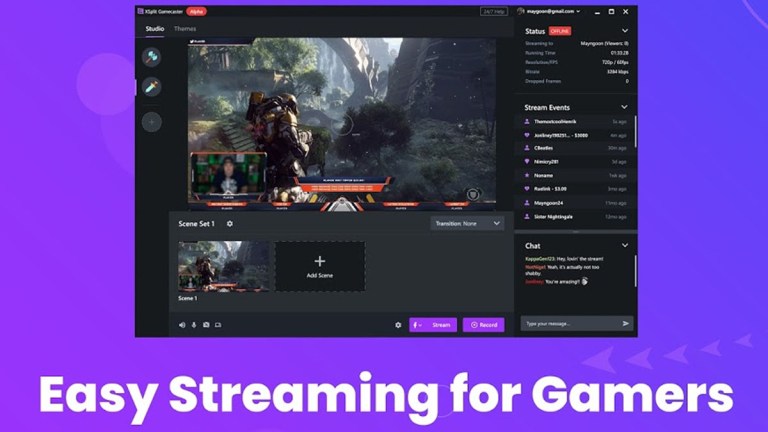 We've teamed up with our friends at XSplit to give away premium licenses of their live streaming and video-mixing software. Three random readers will each win a three-year premium license, which gives you access to XSplit Broadcaster, XSplit Gamecaster, and XSplit VCam. All other entrants will receive a one-month premium license (you're practically guaranteed a win). XSplit is a software that streams your lag-free gameplay flawlessly to platforms like Facebook, Twitch, and more. The high-tech software has garnered rave reviews from gamers for its sleek and professional streaming capabilities, along with its customization and 24/7 customer support.
Click here to enter via our official giveaway page.
XSplit Broadcaster offers simple, flexible, and powerful live-streaming. Broadcaster allows you to power countless live-streams and recordings throughout the world. It's the perfect solution to recording and delivering high-quality video content without any headaches. Professional production features for the XSplit Broadcaster include an endless amount of scenes and sources as well as a projector mode. The software makes it easy to annotate and overlay your streams, too. 
Next, the XSplit Gamecaster software offers easy streaming for gamers, especially of the Twitch kind. Without compromising on quality, Gamecaster is an impeccably easy way to stream or record your PC or console games. Gamecaster's intuitive setup includes automatic game detection and capture for PC games, one button streaming, in-game overlay, and support for all popular capture cards and webcams. 
Lastly, the XSplit VCam allows you to remove, replace, or blur your background without having to use a green screen. Adding a green screen to your PC setup is not only time consuming and costly, but difficult to move as well. The XSplit VCam offers cutting-edge background replacement. 
Click here to enter via our official giveaway page.
Entries will be accepted until Wednesday, October 30th. Three (3) grand-prize winners will be chosen randomly and contact via email for the three-year XSplit premium license. The next (up to 60,000) entrants will receive a one-month premium license guaranteed. Grand-prize winners will have 72 hours to accept their prize, which will then arrive in the form of a digital download code. All other entrants will receive an email with a code for the one-month license.