News
X-Men: Jessica Chastain on Working with Simon Kinberg and Not Bryan Singer
Jessica Chastain discusses her reservations for Bryan Singer while explaining how Simon Kinberg made X-Men: Dark Phoenix intriguing.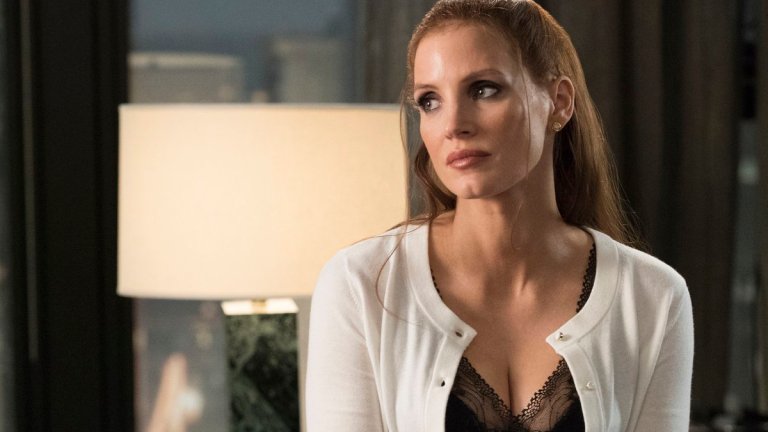 Jessica Chastain has a knack for finding strong roles that celebrate femininity, as opposed to downplaying it. This includes appearances both on the screen—with such diverse turns as those in Zero Dark Thirty and The Tree of Life—and off. Increasingly outspoken about calling out men in power who abuse their authority, Chastain has used social media to bring attention to allegations against a number of public figures… including Bryan Singer. The latter is all the more remarkable since he is a producer on her next film, X-Men: Dark Phoenix.
Chastain addressed the latter issue during an interview with The Daily Beast. In a conversation focused on the actor's latest awards contender, the kinetic Molly's Game, Chastain discussed what attracted her to enter the realm of superheroes via X-Men: Dark Phoenix despite critiquing Singer via Twitter, who has in the past seen allegations of sexual misconduct emerge. In fact, Chastain retweeted last week a Daily Wire article that detailed previous accusations of sexual assault and abuse made by young men over Singer's career. And in the last day, Chastain has also retweeted an Indiewire article about USC School of Cinematic Arts students petitioning to remove Singer's name from their department at which he earned his degree.
"I actually chose to do X-Men because I'm working with Simon Kinberg, who's also a first-time filmmaker who I met on The Martian, and is an incredible writer and producer," Chastain told The Daily Beast. "He wrote this script—which I can't say much about, because it's X-Men—and there are many powerful female roles in this story that Simon is telling. And all of my dealings were with Simon and Hutch [Parker, producer], who were on set."
Indeed, Chastain collaborated with Kinberg on The Martian, the Ridley Scott film that the frequent X-Men scribe produced. And with a title like X-Men: Dark Phoenix, it is presumable that several of the women mutants on the team will be taking center stage, particularly the eponymous Dark Phoenix, aka Sophie Turner's Jean Grey. That alone suggests the whole film could revolve around a female character as opposed to how many of these superhero movies (including past X-Men) have focused on male protagonists, be it Wolverine, Iron Man, or Batman. Further, Chastain is expected to play the lead antagonist of the film, a character who's previously been reported to be Lilandra, an alien empress, albeit Chastain and 20th Century Fox have since denied that is her character.
Still, it is interesting to have a major star of the next X-Men movie bringing attention to allegations made against the director who has helmed four of the most influential X-films.
Chastain explained though that she is not afraid of any potential blowback, preferring to focus on the issues that really matter.
"I do not feel beholden to anything," Chastain said. "I'm going to speak my mind about any injustice that I see. I'm not afraid of anything in terms of that. And I think the greatest myth that an industry can create is to make people feel like they're easily replaceable. I'm not going to allow that into my life."