News
WWE WrestleMania 35 Results
Three women. Two titles. Winner take all. We have the results of all 16 WrestleMania 35 matches!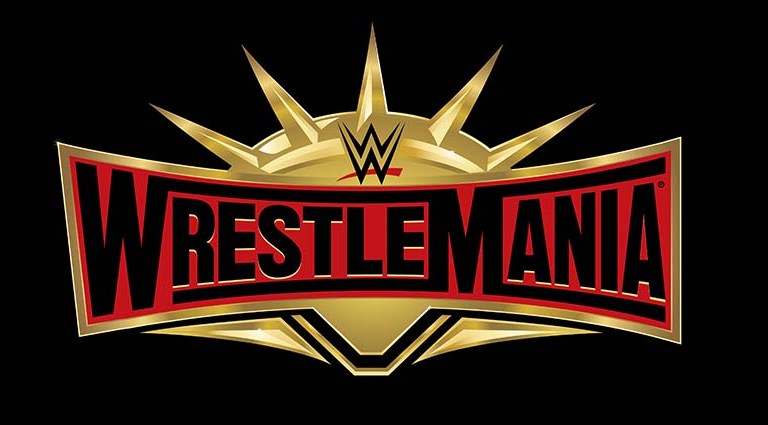 With Royal Rumble left in the dust, Elimination Chamber hung up, and Fastlane behind us, that means that WrestleMania 35 is on the horizon! WWE's biggest show has been a staple since the 80s and has given us plenty of fantastic moments. From the days of King Kong Bundy crushing Special Delivery Jones in mere seconds to Braun Strowman pulling a child out of the crowd to help him win the tag titles, WrestleMania has been the wrestling show with the brightest spotlight.
Then again, the Raw and SmackDown after it are way better. The NXT TakeOver show the night before is pretty much superior too. The Hall of Fame ceremony…? Eh.
Here are the complete WrestleMania 35 results…
WRESTLEMANIA 35 RESULTS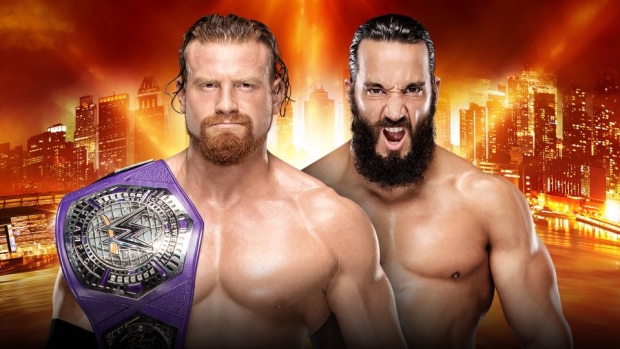 BUDDY MURPHY (C) VS. TONY NESE
Cruiserweight Championship
Results: Unable to put Nese away with Murphy's Law, Buddy Murphy decided to set him up for Nese's own finisher, the Running Nese. Tony Nese escaped the stolen finisher and hit Murphy with Running Nese instead. Nese got the pin and is the new Cruiserweight Champion.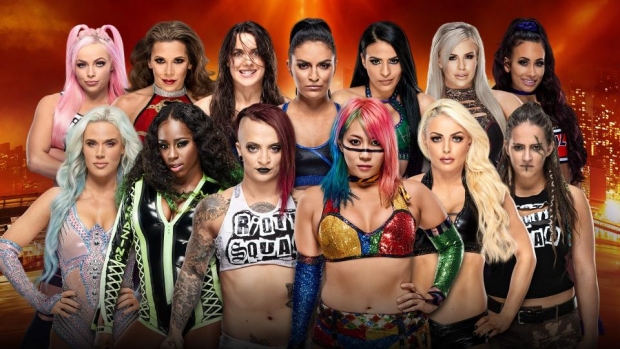 WrestleMania Women's Battle Royal
Results: The final three appeared to be Asuka, Sarah Logan, and Sonya Deville. Asuka took on the other two herself, but when she eliminated Sonya, Logan was able to eliminate Asuka from behind. Little did Logan realize that Carmella had never been legally eliminated. Carmella reentered the ring, scrapped it out with Logan for a bit, then eliminated her with a superkick.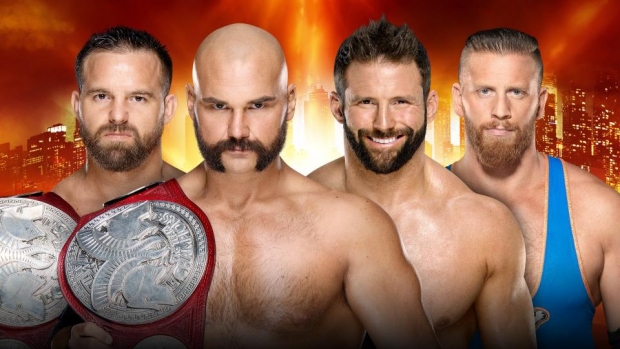 THE REVIVAL (C) VS. ZACK RYDER AND CURT HAWKINS
WWE Raw Tag Team Championship
Results: With their partners hurt on the outside, Dash Wilder stood in the ring over an unresponsive Curt Hawkins. He taunted the seemingly unconscious opponent and tried to lift him up, only for Hawkins to spring to life with a roll-up pin. Ryder and Hawkins won the tag titles and Hawkins' losing streak finally came to an end!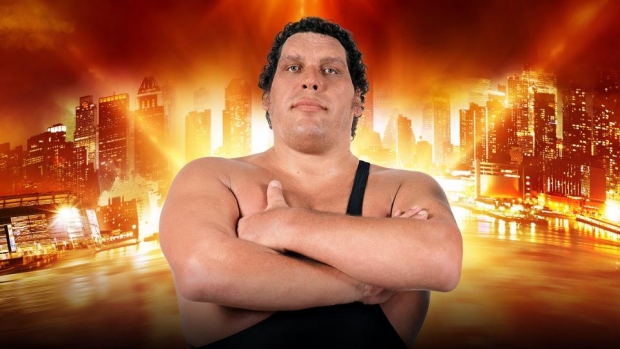 THE ANDRE THE GIANT MEMORIAL BATTLE ROYAL
Results: In the beginning of the match, Michael Che and Colin Jost escaped and hid under the ring. Towards the end, the Hardy Boyz were attempting a double suplex on Braun to the outside. Che and Jost ran back into the ring to help assist, but Braun shoved them off and shoved the Hardys to the floor. Jost attempted to bring in his therapist to calm Braun, but it didn't work. Che eliminated himself. Jost shockingly came very close to eliminating Braun, but Braun picked him up and threw him into a pile of defeated opponents on the outside. Braun is this year's winner.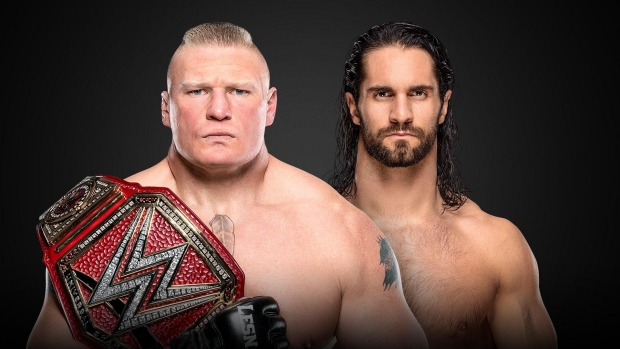 BROCK LESNAR (C) VS. SETH ROLLINS
Universal Championship
Results: Brock jumped Rollins on his way to the ring and unleashed an F5 to the floor among other brutal offense. The bell finally rang and Brock continue to beat up Rollins. Rollins shoved Brock into the ref, hit Brock in the nuts, kicked him upside the head, then finished him off with three consecutive curb stomps. Seth Rollins is the new Universal Champion!
AJ STYLES VS. RANDY ORTON
Results: After AJ kicked out of the RKO, Orton tried setting up an RKO off the top rope. AJ escaped, shoved Orton to the floor, then did a Phenomenal Forearm onto him. Weakened, he threw Orton into the ring and prepared for another Phenomenal Forearm. Orton was going to reverse it into an RKO, but AJ pulled him into a stun gun and nailed him with the Phenomenal Forearm to finish him off.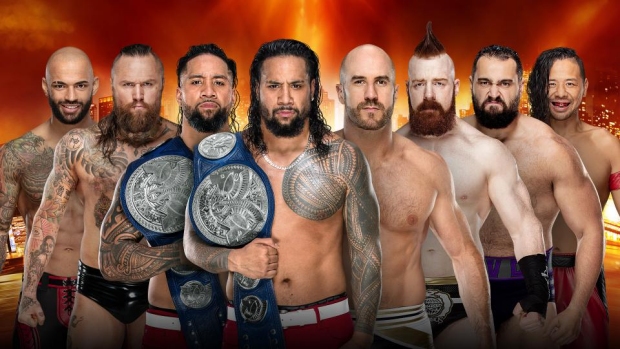 RICOCHET AND ALEISTER BLACK VS. THE USOS (C) VS. THE BAR VS. RUSEV AND SHINSUKE NAKAMURA
Fatal 4-Way for the SmackDown Tag Team Championship
Results: Everyone started hitting finishers one at a time until Sheamus appeared to be the last man standing. Then the Usos appeared and double-teamed him, ending in a double top-rope splash. The Usos retained.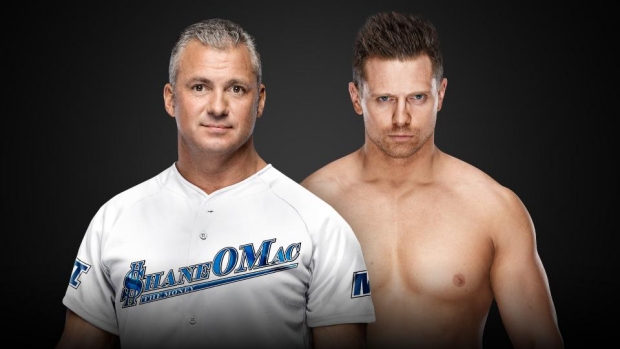 SHANE MCMAHON VS. THE MIZ
Falls Count Anywhere
Results: Miz suplexed Shane off a high platform and through a floor. Shane's unconscious body was above Miz's and a ref counted Shane as the winner via pin.
TAMINA AND NIA JAX VS. BAYLEY AND SASHA BANKS (C) VS. THE IICONICS VS. BETH PHOENIX AND NATALYA
Fatal 4-Way for the WWE Women's Tag Team Championship
Results: Beth Phoenix hit the Glam Slam on Bayley off the top rope, but then the IIconics rushed the ring, shoved Phoenix out, and made the pin instead. The IIconics are the new Women's Tag Champs.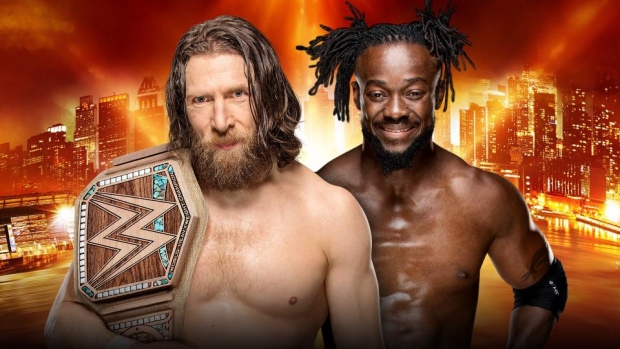 DANIEL BRYAN (C) VS. KOFI KINGSTON
WWE Championship
Results: Bryan stomped down repeatedly on Kofi's neck and put him into the Lebell Lock. Kofi escaped, punched down on Bryan for a while, stomped on Bryan's neck, then finished him off with Trouble in Paradise. Kofi won the WWE Championship and afterwards, Big E and Xavier Woods gave him the actual, leather WWE Championship. As Kofi's children came into the ring to celebrate, they opened a box full of "NEW CHAMP" t-shirts.
read more: Kofi Kingston Wins WWE Championship at WrestleMania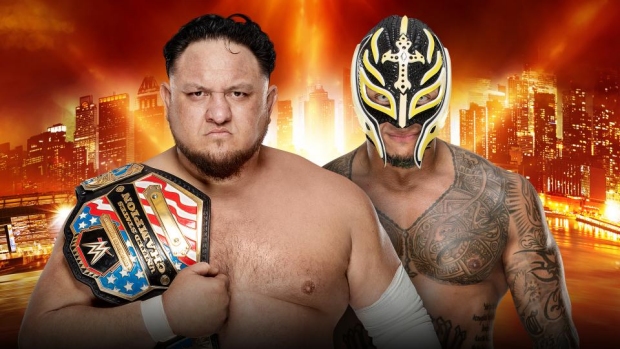 SAMOA JOE (C) VS. REY MYSTERIO
United States Championship
Results: In mere seconds, Joe caught Mysterio with the Coquina Clutch and made him pass out. At least Mysterio's Marvel Mysterio costume was neat!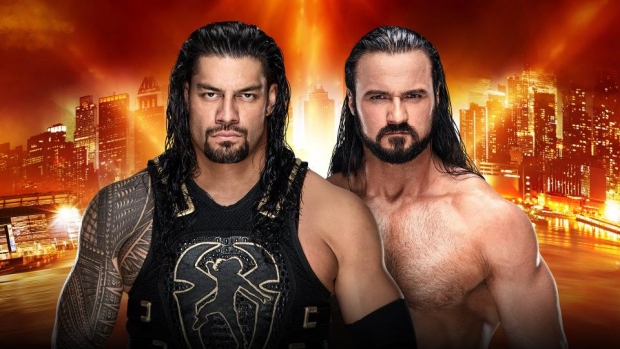 ROMAN REIGNS VS. DREW MCINTYRE
Results: A slap from McIntyre woke up Roman and the two started exchanging blows. Roman stunned McIntyre with a Superman Punch, then followed up with a spear. Afterwards, he rested his head on the corner post and started crying in joy.
******************
Elias did one of his usual concert attempts while yelling at the crowd. Suddenly, footage of an old Babe Ruth game appeared on the Titantron. This was followed by John Cena walking out in his old white rapper look and theme. Cena proceeded to make fun of Elias with his old rap insults. Then he punched him with his Word Life knuckles and laid him out with the FU.
TRIPLE H VS. BATISTA
No Holds Barred, if Triple H loses he must retire
Results: Batista was recovering while holding a sledgehammer, but Ric Flair showed up and handed Triple H another sledgehammer. Flair distracted Batista as Triple H jumped over and hit him with the sledgehammer, followed by a Pedigree. Triple H got the win and then hugged Flair.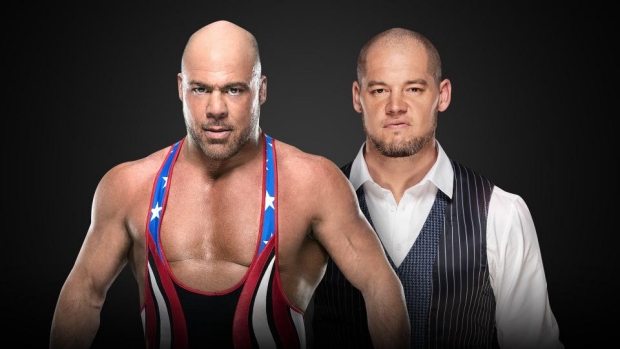 KURT ANGLE VS. BARON CORBIN
Results: Angle missed a moonsault off the top rope and Corbin followed with the End of Days. Corbin left celebrating as Angle got up and said his goodbyes to the crowd. He asked the crowd to chant "YOU SUCK" as he left to his music.
BOBBY LASHLEY (C) VS. FINN BALOR
Intercontinental Championship
Results: In Demon form, Balor pulled off a powerbomb on Lashley, then crushed him with the Coup de Grace. Balor gets his title back.

BECKY LYNCH VS. RONDA ROUSEY (C) VS. CHARLOTTE FLAIR
Triple threat for the WWE Raw Women's Championship and WWE SmackDown Women's Championship
Results: With Charlotte taken out from going through a table, Becky and Ronda fought it out themselves. Ronda went for Piper's Pit and got it reversed into a flash pin. With Ronda complaining that her shoulder was up, Becky stood tall to end the show with both titles in hand.