News
WWE WrestleMania 34 Results, Card, and Matches
We have the complete WWE WrestleMania 34 Results For You!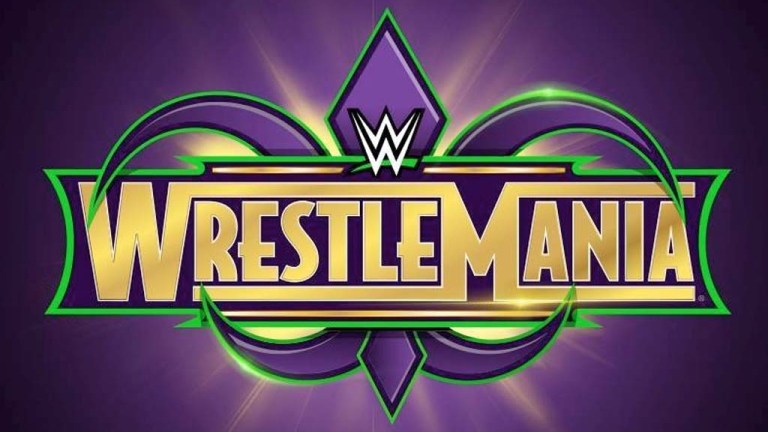 The grandest stage is set for WWE's biggest show of the year, WWE WrestleMania 34. Once a high-profile show running for a couple hours and bringing some closure to big storylines, WrestleMania has evolved into a whole week of wrestling excess. There's a few days of fan celebration, a Hall of Fame ceremony, an NXT event, a massive pre-show, an even more massive main show, then the follow-up editions of Raw and SmackDown that act like a clean slate amongst some of the more opinionated fans.
The first installment came about back in 1985 with a main event of Hulk Hogan and Mr. T vs. Roddy Piper and Paul Orndorff. Since then we've gotten such big matches as Hogan vs. Andre, Hart vs. Michaels for an hour, Austin vs. Rock (thrice!), Cena vs. Batista, and so on.
WWE Wrestlemania 34 Results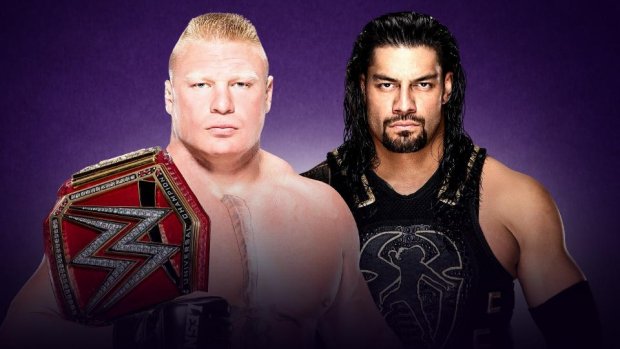 BROCK LESNAR (C) VS. ROMAN REIGNS
WINNER: Brock Lesnar retained the Universal Title
You didn't read that incorrectly. Lesnar beat a bloodied Roman Reigns after about a half dozen F5s, in the middle of the ring. After the match, Lesnar almost immediately left. Reigns was shown with his family at ringside following a video package and the show went off the air with him limping backstage. Where this goes from here? Who really knows? Either Lesnar re-signed with WWE or he'll drop the Universal Title tomorrow night on Raw.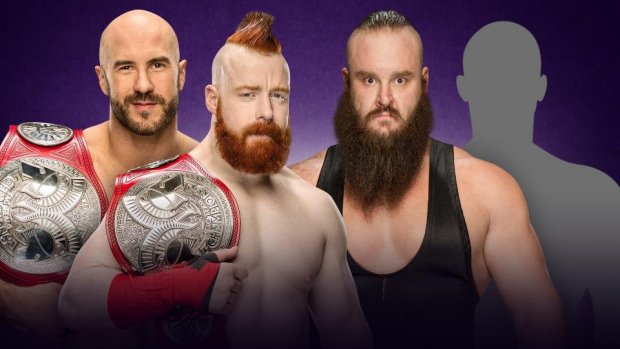 THE BAR (C) VS. BRAUN STROWMAN AND ???
WINNERS: Braun Strowman & Nicholas
Who is Nicholas, you ask? Well he was a 10-year-old child that Braun Strowman picked out of the crowd. No, seriously. That's what happened. And they won. So … yeah, so that happened.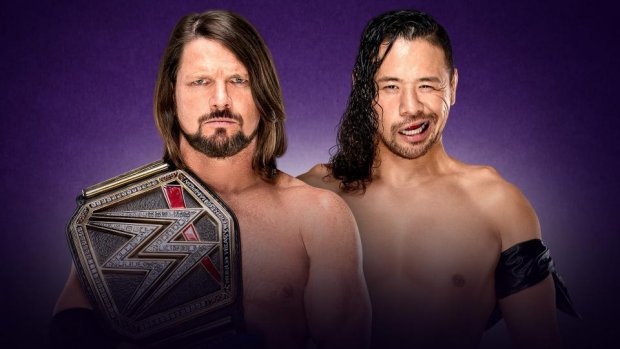 AJ STYLES (C) VS. SHINSUKE NAKAMURA
WINNER: AJ Styles retains the WWE Championship
This match was not as good as the matches Styles and Nakamura had for New Japan Pro Wrestling in the Tokyo Dome, but I think that was done on purpose. After the match, Nakamura went to present Styles with the championship and then turned on him, hitting him with a low blow and kicking him out of the ring. After the turn, I think the heat was turned down on this match so that those return matches we're going to see this spring are really heated up.

ALEXA BLISS (C) VS. NIA JAX
WINNER: Nia Jax wins the Raw Women's Title
Nia Jax won the match with an incredible Samoan Drop from the second rope. Jax was shown hugging The Rock's mom and daughter after winning the title. Coach really hit on that this was for "anyone who has ever been bullied or bodyshamed." WWE gets a lot of grief for their "Be a Star" campaign, which really rings hollow when you see how some of their characters are presented on TV. But this felt genuine, and really kind of cool.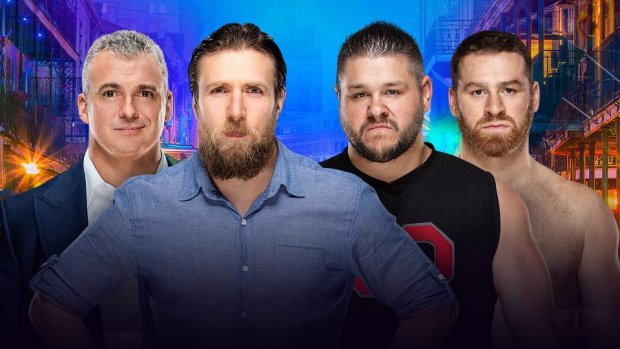 SHANE MCMAHON AND DANIEL BRYAN VS. KEVIN OWENS AND SAMI ZAYN
If Kevin Owens and Sami Zayn win, they can return to SmackDown
WINNERS: Daniel Bryan & Shane McMahon
This was a fairly straightforward win for Bryan. There wasn't any big dramatics with Shane getting the heat, which surprised me. Now we'll have to see what they do with Owens and Zayn. Will they simply go to Raw? Will we get El Steeno and El Generico? Something's got to give there.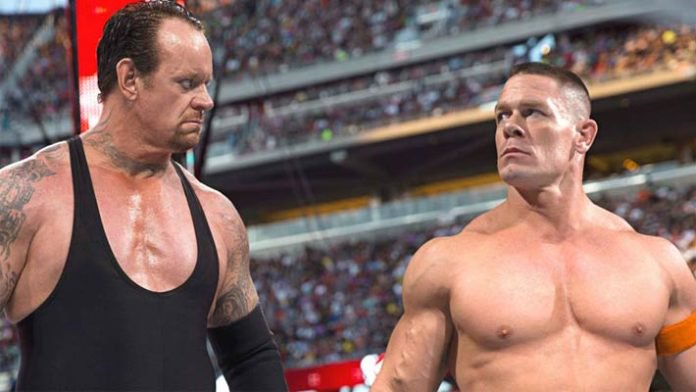 JOHN CENA VS. UNDERTAKER
WINNER: Undertaker
This was a squash match. I counted, John Cena got in exactly one offensive move. One! Who knows where this leads, but it has to lead to another match at some point. Maybe SummerSlam. Maybe the Greatest Royal Rumble show they have coming up? Maybe WrestleMania 35. Sometime, someplace, there will have to be a rematch. But it was good to see Undertaker get redemption for losing to Lesnar in this building at WrestleMania 30.
THE BLUDGEON BROTHERS VS. THE USOS (C) VS. THE NEW DAY
WWE SmackDown Tag Team Championship
WINNERS: The Bludgeon Brothers
This felt disapointing. It was a buffer match, considering the high-emotions of the last match, but this was just a squash match, essentially, where the Bludgeon Brothers continued to dominate the division. I'm fine with that if you have the right act, but the Bludgeon Brothers don't feel like the right act.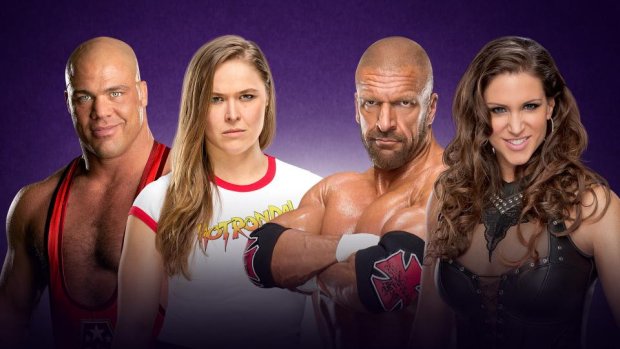 KURT ANGLE AND RONDA ROUSEY VS. TRIPLE H AND STEPHANIE MCMAHON
WINNERS: Ronda Rousey & Kurt Angle
As expected, Rousey tapped out Stephanie with an armbar. This match was an instant classic. Rousey was on point the entire time, and shined in her WWE debut. She sold tremendously and knew how to pace the emotion. Rousey went toe-to-toe with Triple H at one point and the crowd was electic when she intially tagged into the match. Rousey watching Stephanie's fingers breaking apart before she locked in the armbar was excellent stuff.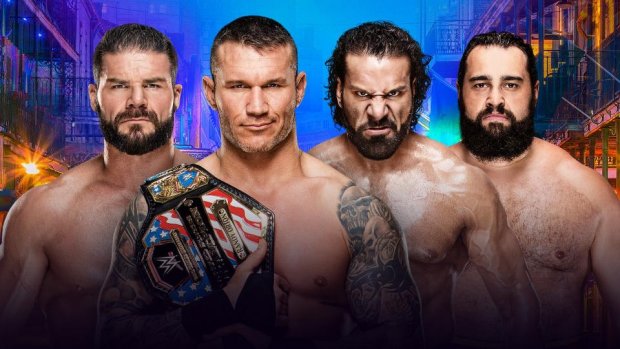 BOBBY ROODE VS. RANDY ORTON (C) VS. JINDER MAHAL VS. RUSEV
United States Championship
WINNER: Jinder Mahal wins the U.S. Championship. 
A surprising result, and also surprised at how little time this match was given. It looked like Orton was going to retain with multiple RKOs on all opponents. Bobby Roode broke up a pin and then Mahal took down Orton with some help with one of the Singh brothers on the outside.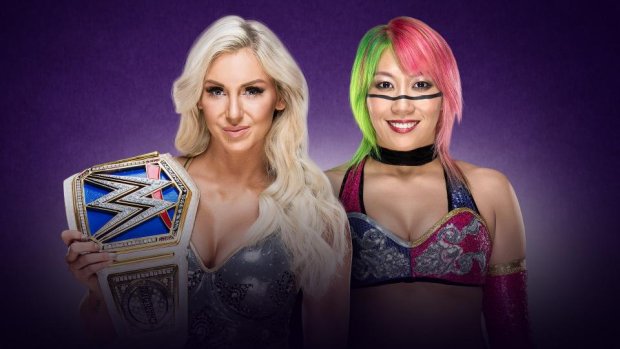 CHARLOTTE (C) VS. ASUKA
WWE SMACKDOWN WOMEN'S CHAMPIONSHIP
WINNER: Charlotte 
The streak is over! A bloodied Charlotte — she cut her elbow during the match — forced Asuka to tap out in the Figure Eight to retain the SmackDown Women's Championship. Charlotte's arm was legitimately injured (she had to bridge with one arm on the Figure Eight finish). It was a good tie-in, with the announcers talking about how "people in New Orleans are used to seeing streaks end," hinting at Lesnar beating Undertaker four years ago. It was also nice to see that they didn't have Carmella cash-in her Money in the Bank tonight.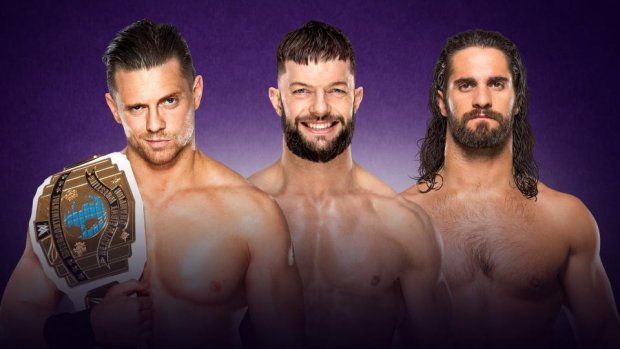 THE MIZ (C) VS. FINN BALOR VS. SETH ROLLINS
Intercontinental Championship
Winner: Seth Rollins wins the Intercontinental Championship
This was a very fun opening match. They teased a spot where Rollins went for a buckle bomb on the outside of the ring on Balor, which is what hurt his shoulder almost two years ago and cost Balor the Universal Title. 
WWE Wrestlemania 34 Pre-Show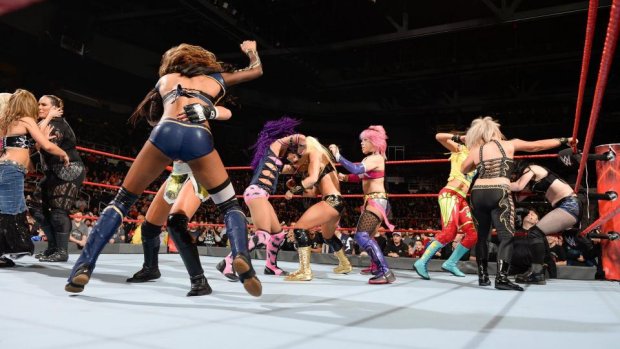 WRESTLEMANIA WOMEN'S BATTLE ROYAL
Winner: Naomi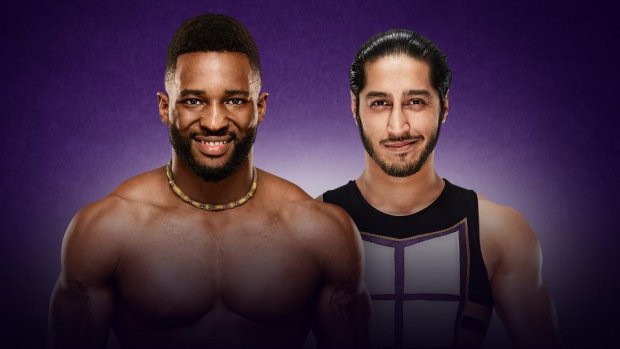 CEDRIC ALEXANDER VS. MUSTAFA ALI
Tournament Finals for Cruiserweight Championship
Winner: Cedric Alexander wins the Cruiserweight Championship
ANDRE THE GIANT MEMORIAL BATTLE ROYAL
Winner: Matt Hardy
Mike McMahon will be watching the WrestleMania kickoff show on a plane, and then the rest of the show on his couch. Follow him on Twitter!