News
WWE TLC 2018 Results
The SmackDown women's title took it to the extreme. Who won? We have the results.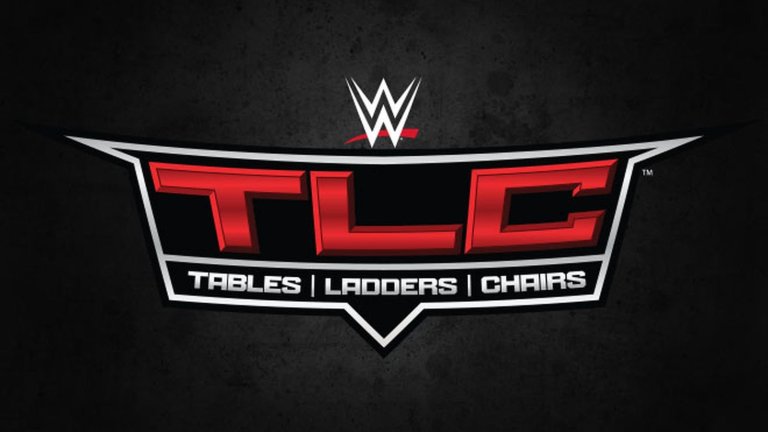 Now that Survivor Series gave us a decisive winner in the Raw vs. SmackDown war, we move on to WWE TLC: Tables, Ladders, & Chairs 2018. This will be the tenth installment of the annual PPV, as long as you count the head-scratching TLC: Tables, Ladders, Chairs…and Stairs from 2014. Otherwise, the PPV revolves around a match that features tables, ladders, and chairs. Sometimes this is really just a dressed-up hardcore match. Sometimes it's just a ladder match with extra weapons. A lot of the time, the show also features ladder matches, chair matches, and so on.
Last year's show was weird as hell due to Roman Reigns and Bray Wyatt being forced off the show to illness, giving us Kurt Angle as a member of the Shield and mercy killing the Finn Balor/Bray Wyatt feud before it could get too ridiculous. A year later and Roman Reigns is still off due to illness and Bray Wyatt is just…not around.
WWE TLC 2018 RESULTS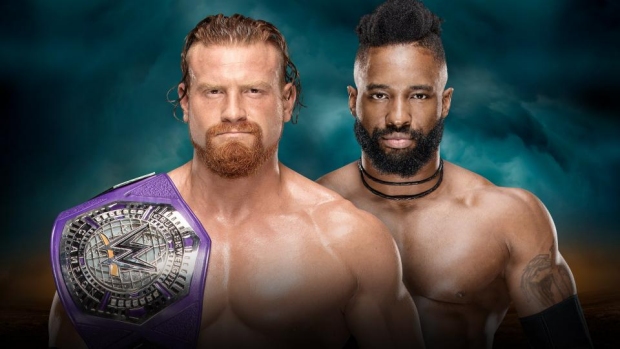 BUDDY MURPHY (C) VS. CEDRIC ALEXANDER
WWE Cruiserweight Championship
Results: After surviving the Lumbar Check, Murphy was able to recover and take down Cedric with Murphy's Law. 
ELIAS VS. BOBBY LASHLEY
Ladder match
Results: Elias powerbombed Lashley off a ladder and onto another ladder. As Elias climbed up, Lio Rush tried to beat him to it. Elias knocked him off the ladder and then removed the suspended guitar unopposed, winning the match. Afterwards, he prepared to use it on Bobby Lashley, but Rush distracted him. Lashley spiked Elias to the mat, Rush hit a frog splash, and Lashley smashed Elias with the guitar.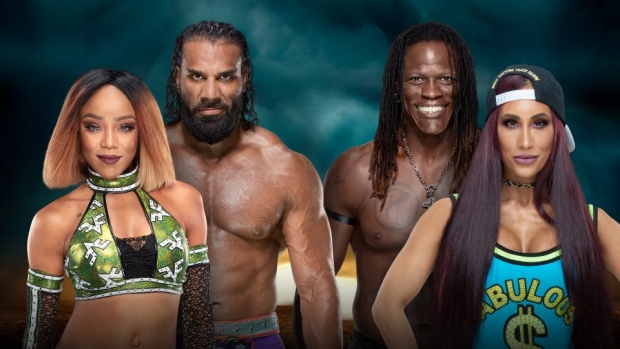 MAHALICIA VS. FABULOUS TRUTH
Mixed tag team match where the winners get #30 spots at Royal Rumble
Results: R-Truth tossed Jinder from the ring, allowing Carmella to fight off the Singh Brothers. Alicia Fox tried to roll her up, but after a couple reversals, Carmella caught Alicia with the Code of Silence, making her immediately tap. Truth and Carmella will not only get the #30 spots at their respective Royal Rumble matches, but they get an all-expenses paid vacation wherever they want.
Unfortunately, Truth already chose the place ahead of time and it's just WWE Headquarters in Connecticut.
THE USOS VS. THE BAR (C) VS. NEW DAY
Triple Threat for the WWE SmackDown Tag Team Championship
Results: Kofi lept onto most of the opponents on the outside with just Sheamus left in the ring. As a dazed Xavier Woods reentered the ring, he walked right into a Brogue Kick and the Bar retained.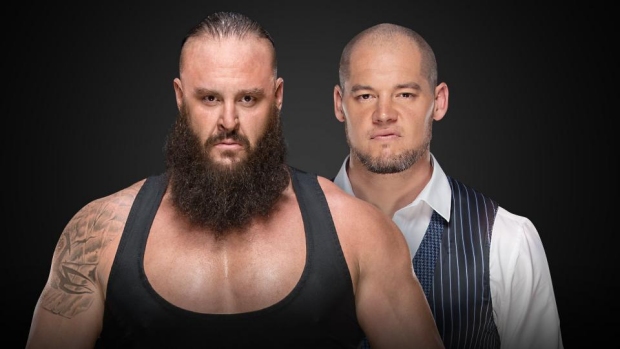 BRAUN STROWMAN VS. BARON CORBIN
TLC match where Braun will become #1 contender if he wins and Corbin will become full-time Raw GM if he wins
Results: With Slater as his referee, Corbin laughed at how Braun was in no condition to compete due to his arm. Braun showed up and pointed out that the match was "no DQ," meaning anyone could interfere. Apollo Crews, Finn Balor, Bobby Roode, and Chad Gable appeared with chairs. Slater removed his ref shirt and punched Corbin. Corbin escaped the initial onslaught, only for Kurt Angle to appear and throw him back into the ring. From there, everyone hit their finishers on Corbin, allowing Slater to count Braun's one-foot pin.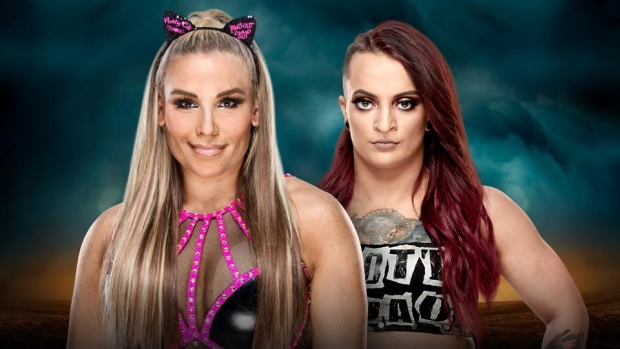 NATALYA VS. RUBY RIOTT
Tables match
Results: With Ruby down, Natalya brought out a table with Ruby's image on it, while also putting on Jim Neidhart's jacket. Ruby fought back and prepared for a hurricanrana off the top, but Natalya reversed it into a powerbomb through the table.
FINN BALOR VS. DREW MCINTYRE
Results: While on the outside, McIntyre was superkicked by Dolph Ziggler. Ziggler took out a chair, but McIntyre took him down before he could use it. He threw Ziggler into the ring to beat up Ziggler some more, only to have Balor kick the chair into McIntyre, followed by a Coup de Grace.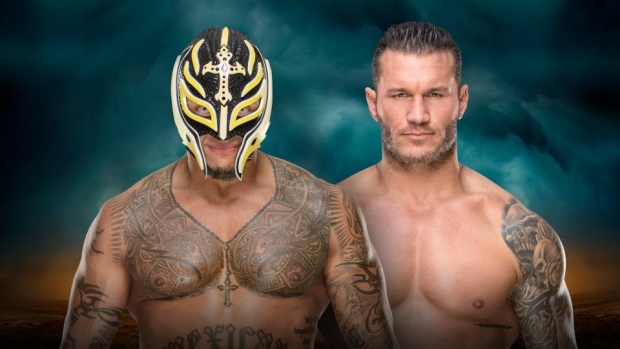 REY MYSTERIO VS. RANDY ORTON
Chairs match
Results: Orton set up four chairs in a row and attempted to RKO Mysterio into them. Instead, Mysterio was able to flip Orton into one of the chairs, facefirst, then rolled him up for a pin.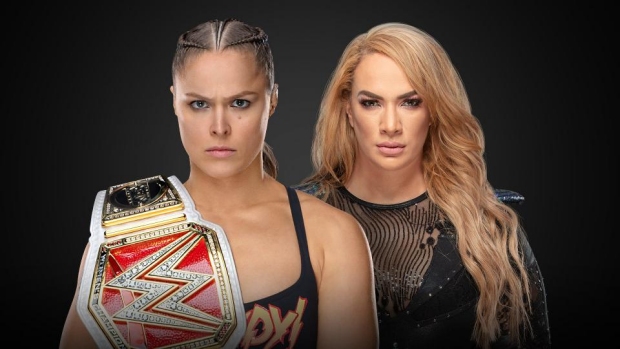 RONDA ROUSEY (C) VS. NIA JAX
WWE Raw Women's Championship
Results: With Tamina distracting Ronda, Nia prepared her "face-breaking" fist. Ronda caught the fist, lept up on Nia's shoulders, rolled her to the mat, and turned it into an armbar. Nia tapped out.
THE NEW DANIEL BRYAN (C) VS. AJ STYLES
WWE Championship
Results: Daniel Bryan escaped the Calf Crusher by rolling to the outside. On the outside, AJ nailed him with the Phenomenal Forearm. He threw him in and tried a second Phenomenal Forearm. Bryan evaded it, AJ went for an inside cradle, Bryan reversed it into his own, and got a three count with it.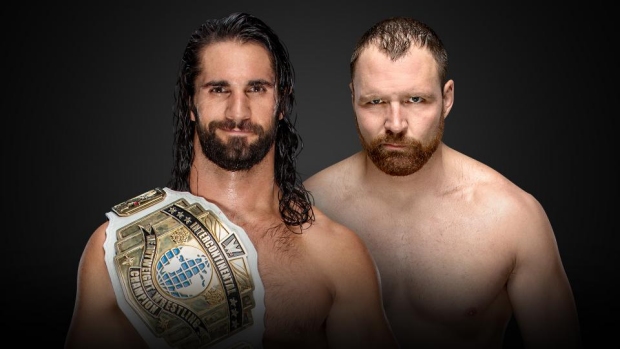 SETH ROLLINS (C) VS. DEAN AMBROSE
Intercontinental Championship
Results: An exhausted Ambrose tried to save himself by doing the Shield fist bump, but Rollins snapped on him. He powerbombed him into the guardrail on the outside and set up for the Black Out. Ambrose intercepted it with a kick, hit Dirty Deeds, pinned him, and we have a new champion.

CHARLOTTE FLAIR VS. BECKY LYNCH (C) VS. ASUKA
TLC match for the WWE SmackDown Women's Championship
Results: As Becky and Charlotte duked it out on top of a ladder, Ronda Rousey stormed out, shoved the ladder over, and walked off. That allowed Asuka to climb up unopposed and she became the new SmackDown Women's Champion. Becky and Charlotte both appeared pissed off.
Gavin Jasper writes for Den of Geek and imagines Corbin getting fired from GM and his hair just immediately grows back over the course of five seconds. Read more of his articles here and follow him on Twitter @Gavin4L