News
WWE Survivor Series 2018 Results
Raw faces SmackDown in elimination tag matches and title vs title bouts at WWE Survivor Series 2018. We got the results!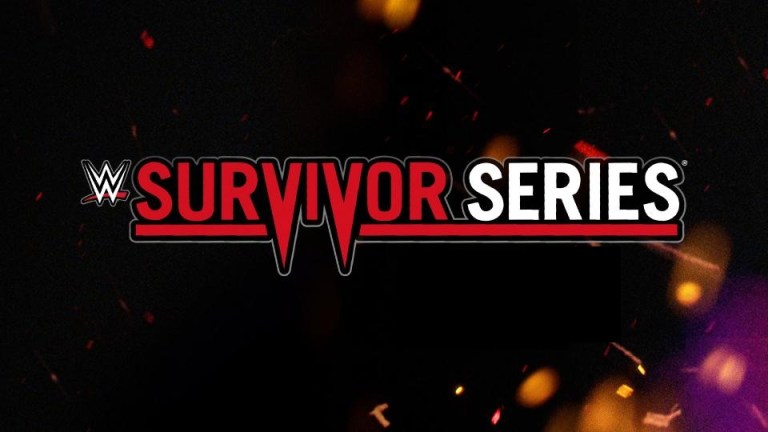 WWE's endless PPV event schedule has started to subside. They're done stacking shows together like doing the all-woman Evolution a few days before the no-woman Crown Jewel. Now they're bringing everything together for WWE Survivor Series 2018. As one of the Big 4 PPVs for WWE, Survivor Series has been around since 1987, even if it's seen as probably the least important. Sure, it's given us plenty of memorable moments like the Montreal Screwjob, the Undertaker's first title win, and even the Rock's first appearance, but it's also tied to a match type that is no longer treated as a big deal in the scheme of things.
Since the brand extension hit a couple years ago, Survivor Series has based itself around Raw vs. SmackDown. A lot of people tend to hate this detour of storytelling, but not me. I like the idea that each show wants to prove brand supremacy, which in turn makes their own stakes seem higher. Like, feuding over the Intercontinental Championship seems like less of a big deal if you know it's proven to be the inferior mid-card belt.
WWE SURVIVOR SERIES 2018 RESULTS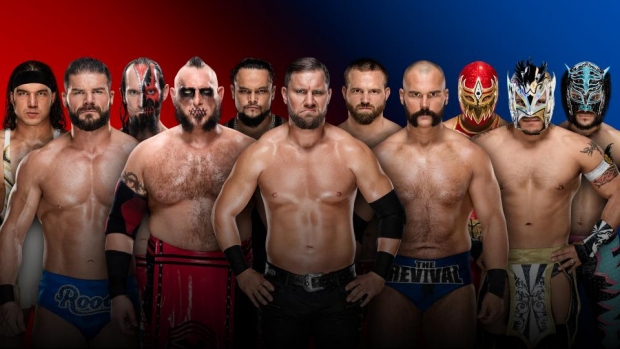 TEAM RAW (CHAD GABLE/BOBBY ROODE, THE ASCENSION, THE B-TEAM, THE REVIVAL, LUCHA HOUSE PARTY) VS. TEAM SMACKDOWN (THE USOS, THE NEW DAY, THE COLONS, THE GOOD BROTHERS, SANITY)
20-Man Elimination Tag Match (Both Regular Tag Partners Count Per Elimination)
Results: Kalisto took a blind tag from Scott Dawson, then screwed up his leg. While Epico was distracted by that, the Revival took him out with the Shatter Machine. 10-8 Raw. Shortly after, Gran Metalik took Kalisto's spot.
Gallows was able to take down Bo Dallas with a simple roll-up. 8-8.
Bobby Roode took out Eric Young with the Roode Awakening. 8-6 Raw.
Xavier Woods picked up Big E on his shoulders and dumped him onto Viktor, getting the Ascension eliminated. 6-6.
Gran Metalik did a walking plancha senton onto Gallows, making it 6-4 Raw.
The Usos screwed up a double team move and dropped Lince Dorado onto his head. 4-4.
After a long stretch without an elimination, Gable moonsaulted off the top rope and landed on Big E's shoulder. He and Xavier turned it into the Midnight Hour, making it 4-2 SmackDown.
Xavier jumped off the top rope and got caught with the Shatter Machine. 2-2, down to Usos vs. Revival.
After drilling the Revival with several superkicks, one Uso did a top-rope splash onto Dash Wilder while doing the Roman Reigns arm-pump in mid-air. Team SmackDown wins.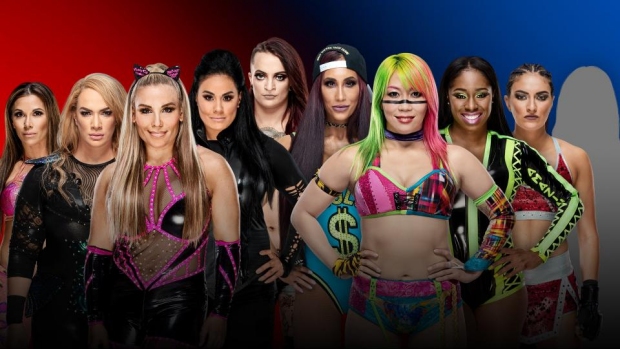 TEAM RAW (MICKIE JAMES, NIA JAX, 
NATALYA

, TAMINA, 

RUBY RIOTT

, SASHA BANKS, BAYLEY) VS. TEAM SMACKDOWN (CARMELLA, ASUKA, NAOMI, SONYA DEVILLE, MANDY ROSE)
10-Woman Elimination Tag Match
Results: The match quickly erupted into a five-on-five brawl. As the ring emptied out, Tamina knocked out Naomi with a superkick. 5-4 Raw.
Carmella immediately rolled up Tamina, making it 4-4.
Sonia Deville nailed a running knee to Mickie James. Mandy Rose made a blind tag during it and stole the pin. 4-3 SmackDown.
Bayley eliminated Carmella with the Bayley-to-Belly. 3-3.
Sasha made Mandy Rose tap to the Banks Statement. 3-2 Raw.
Bayley and Sonia ended up being counted out. 2-1 Raw.
Sasha climbed to the top rope to finish off Asuka, only for Nia to turn on her and shove her off the top rope. Asuka made Sasha tap to the Asuka Lock. 1-1.
Nia Jax leg dropped Asuka and then easily manhandled her until finishing her off with a Samoan drop. Team Raw wins.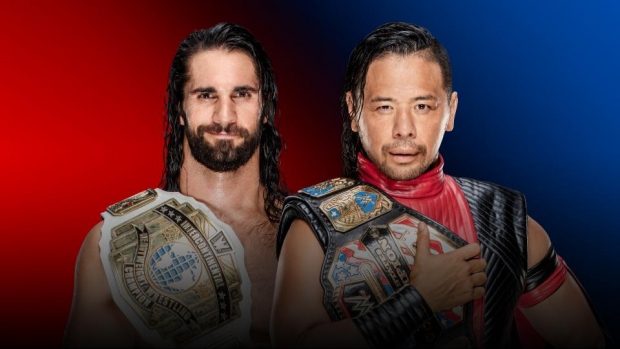 SETH ROLLINS (R) VS. SHINSUKE NAKAMURA
Results: After several near-falls and missed finishers, Rollins countered a missed Kinshasa with a second Blackout. That was enough to get the pin.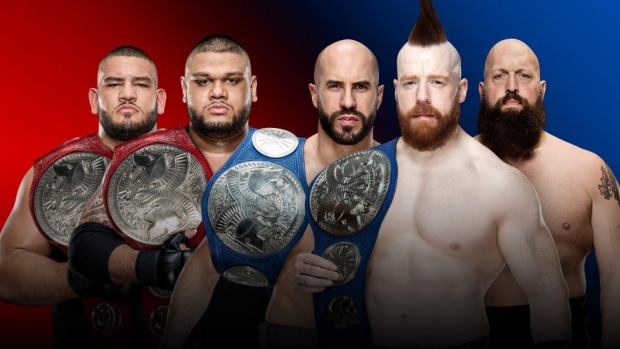 AUTHORS OF PAIN (R) VS. THE BAR (S)
Results: Big Show started strangling Drake Maverick and both he and the Bar were distracted by Maverick literally peeing his pants. AoP recovered, grabbed Sheamus, and put him away with a powerbomb/neckbreaker double-team.
BUDDY MURPHY (C) VS. MUSTAFA ALI
Cruiserweight Championship
Results: Mustafa jumped off the second rope for a twisting cross-body, only to meet a knee to the face. Buddy Murphy followed up with Murphy's Law and retained the title.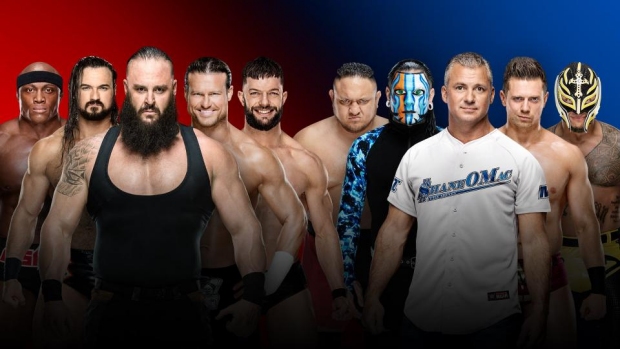 TEAM RAW (BOBBY LASHLEY, DREW MCINTYRE, BRAUN STROWMAN, DOLPH ZIGGLER, FINN BALOR) VS. TEAM SMACKDOWN (SAMOA JOE, JEFF HARDY, SHANE MCMAHON, MIZ, REY MYSTERIO)
10-Man Elimination Tag Match
Results: The match began with Braun and Drew arguing over who would start. During the argument, Samoa Joe jumped Drew with the Coquina Clutch. Drew escaped from the hold and knocked Joe out with the Claymore. 5-4 Raw.
Mysterio defeated Finn Balor with a 619 and a plancha into a splash. Afterwards, Drew beat down Finn for losing. 4-4.
An exhausted Shane McMahon took out Dolph Ziggler with the Coast-to-Coast. 4-3 SmackDown.
Braun reversed a Twist of Fate by lifting Jeff Hardy up and hitting a powerslam. 3-3. Afterwards, he reversed a 619 into a powerslam on Mysterio. 3-2 Raw.
Miz tried to run from Braun, only to get caught and powerslammed. 3-1 Raw.
A tired Shane had nothing left in the tank against Braun and it was over almost immediately. Braun, Drew, and Bobby survived for Raw. Afterwards, Corbin hit Braun from behind and left the ring to celebrate.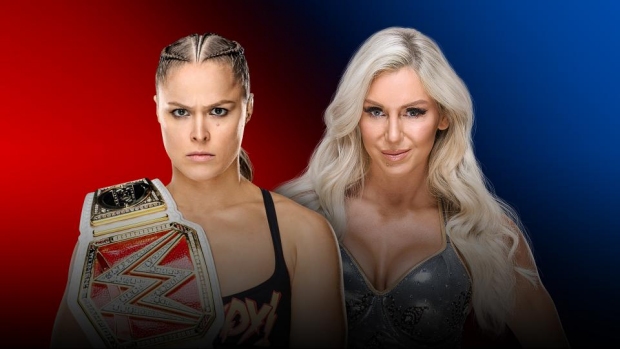 RONDA ROUSEY (R) VS. CHARLOTTE (S)
Results: Charlotte escaped an arm submission attempt and hung out outside the ring, even resetting the ref's count to rest more. When Ronda ran after her, Charlotte got herself disqualified with a kendo stick. Charlotte snapped on Ronda by breaking the stick over her back. Then she hit Natural Selection onto a chair and started attacking referees after they got in her way. She wrapped the chair around Ronda's neck and stomped down on it.
Big "THANK YOU, CHARLOTTE!" chants from the crowd.
DANIEL BRYAN (S) VS. BROCK LESNAR (R)
Results: Brock dominated for a huge chunk of the match and even refused to pin Bryan after an F5, but a ref bump, kick to the junk, and jumping knee turned it from one-sided to something a lot more competitive. Bryan almost made Brock tap to the Yes Lock a couple times, but after Bryan turned it into a triangle hold, Brock was able to lift him up into an F5 and finish him off.
FINAL SCORE
Raw: 6
SmackDown: 1
Worth noting that during the show, they refused to count the 10-on-10 tag match because it happened on the Kickoff Show, technically making things a clean sweep.
Gavin Jasper writes for Den of Geek and realizes that we never did get any follow-up on Braun powerslamming Triple H from last year. Oh well. Read more of his stuff here and follow him on Twitter @Gavin4L