News
WWE Survivor Series 2017 Results and Matches
Raw and SmackDown fight it out in elimination tag matches as well as various champion vs. champion bouts at WWE Survivor Series 2017!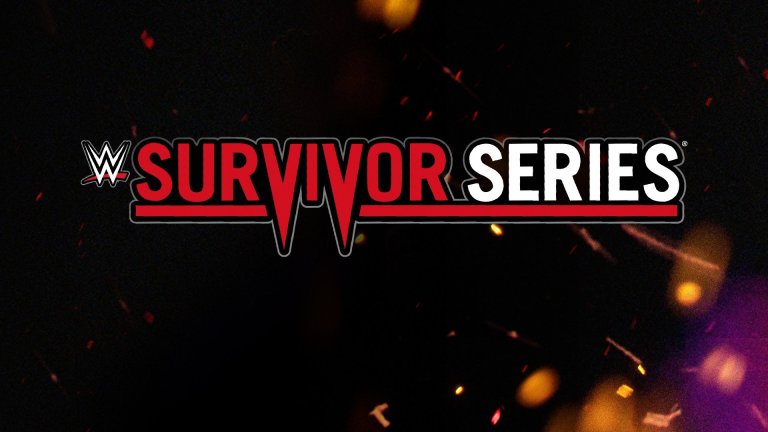 Since the late-80s, WWE's PPV has been built around the Big Four and to this day, they remain four of the biggest shows of the year. The weakest link of them that still chugs along from year to year is Survivor Series. Nowadays, it's been given new life thanks to the Brand Extension as the show is based on having Raw take on SmackDown head-to-head. This November, it's time for WWE Survivor Series 2017.
While the Raw vs. SmackDown aspect is around, Survivor Series is known for tag team elimination matches. Back in the day, the show was nothing but four-on-four or five-on-five matches. Then that petered out and they became novelties that would happen once or twice, if that.
Last year's event is mostly remembered for the mind-breaking Goldberg vs. Lesnar squash match main event.
WWE SURVIVOR SERIES 2017 RESULTS
MATT HARDY VS. ELIAS
Results: Elias pinned Matt Hardy
ENZO AMORE (C) VS. KALISTO
WWE Cruiserweight Championship
Results: Enzo cleanly defeated Kalisto to retain his championship.
SAMI ZAYN AND KEVIN OWENS VS. BREEZANGO
Results: Owens was able to pull Sami out of the way from a top-rope legdrop that Fandango attempted. Owens then finished Fandango off with a pop-up powerbomb.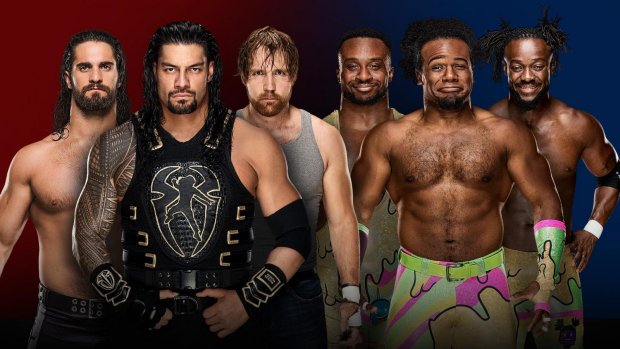 THE SHIELD VS. THE NEW DAY
Results: The two sides ran at each other like the X-Men cartoon intro and Shield got the better of New Day. Roman speared Kofi, then they finished him off with a triple powerbomb off the top rope.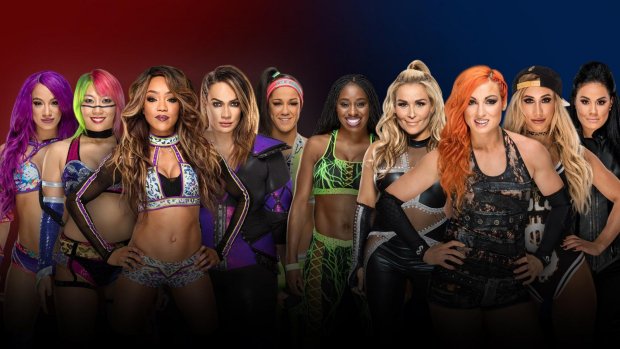 TEAM RAW (SASHA BANKS, ASUKA, ALICIA FOX, NIA JAX, AND BAYLEY) VS. TEAM SMACKDOWN (NAOMI, NATALYA, BECKY LYNCH, CARMELLA, AND TAMINA)
Female Tag Team Elimination Match
Results: Bayley rolled up Becky Lynch and eliminated her out of nowhere. 5-4, Raw
Tamina did a Superfly Splash onto Bayley, making it 4-4.
A showdown between Tamina and Nia Jax led to Nia falling out of the ring. Varioius SmackDown women attacked Nia until the ref counted her out. 4-3, SmackDown
Naomi rolled up Alicia Fox for a pin. 4-2, SmackDown
Immediately after, Sasha put Naomi in the Banks Statement and made her tap. 3-2, SmackDown
Carmella slapped Asuka, which caused Asuka to lose control and destroy Carmella with kicks. 2-2 
Tamina saved Natalya from the Banks Statement. Afterwards, Natalya made Sasha tap to the Sharpshooter. 2-1, SmackDown
Asuka caught Tamina with a cross armbreaker and made her tap out. 1-1
Asuka defeated Natalya with the Asuka Lock. Asuka is the Sole Survivor for Team Raw.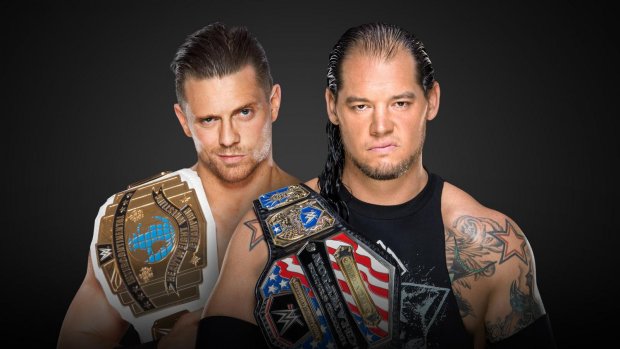 THE MIZ (RAW) VS. BARON CORBIN (SMACKDOWN)
Results: Corbin caught Miz out of nowhere with End of Days to finish him off. Afterwards, Corbin cut a promo about how he shut up Miz and all the fans at home.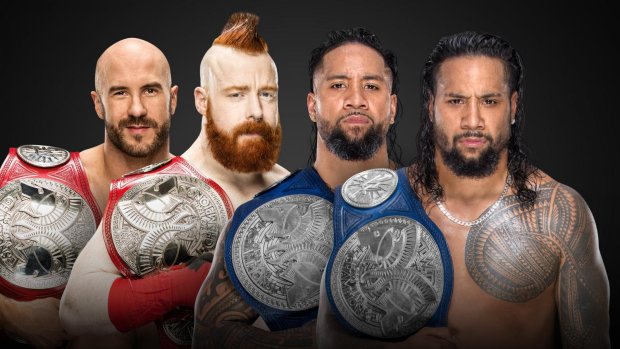 THE BAR (RAW) VS. THE USOS (SMACKDOWN)
Results: Sheamus ate superkicks to the head from both sides followed by an Uso splash off the top. The Usos make Raw and SmackDown 2-2.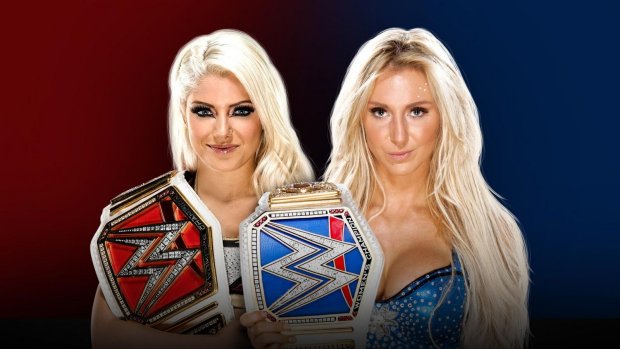 ALEXA BLISS (RAW) VS. CHARLOTTE FLAIR (SMACKDOWN)
Results: Alexa's attempt at the Twisted Bliss was met with Charlotte's knees. Charlotte followed up with the Figure 8 and made her tap. Afterwards, Alexa crawled up into the corner and cried while squeezing her own title.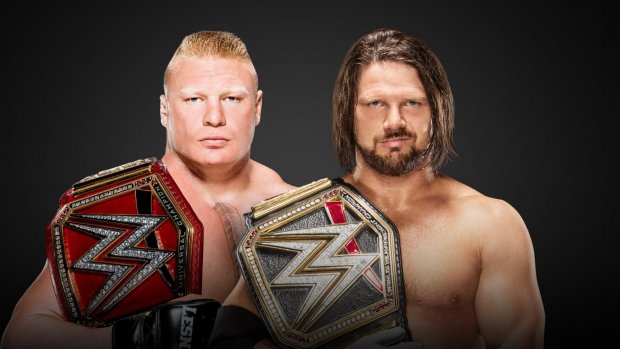 BROCK LESNAR (RAW) VS. AJ STYLES (SMACKDOWN)
Results: AJ Styles hit the Phenomenal Forearm, but Brock kicked out. AJ went for a second attempt, but was caught with an F5. AJ did not kick out. Also, Brock seemed to have injured his knee at one point.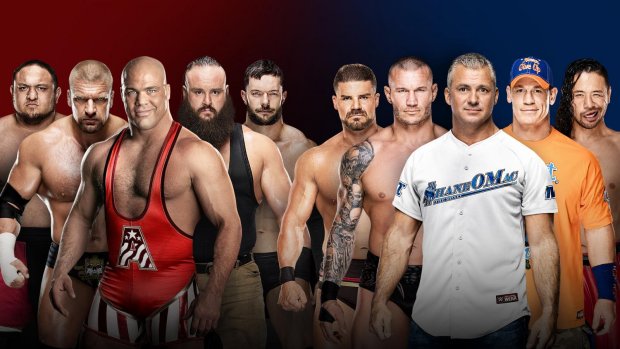 TEAM RAW (SAMOA JOE, TRIPLE H, KURT ANGLE, BRAUN STROWMAN, AND FINN BALOR) VS. TEAM SMACKDOWN (BOBBY ROODE, RANDY ORTON, SHANE MCMAHON, JOHN CENA, AND SHINSUKE NAKAMURA)
Male Tag Team Elimination Match
Results: Shinsuke started taking out nearly everyone on Team Raw, but Braun got tagged in and silenced him with a running powerslam. 5-4, Raw
Roode went after Braun and tried to do better, but also ate a running powerslam. 5-3, Raw
Due to some arguing between Finn and Samoa Joe, Cena was able to pin Joe after two Attitude Adjustments. 4-3, Raw
Kurt Angle pinned Cena after an Angle Slam. 4-2, Raw
Orton caught Finn's Coup de Grace attempt with an RKO. 3-2, Raw
While Shane was busy chasing off Kevin Owens and Sami Zayn with a chair, Braun crushed Orton with a running power slam. 3-1 Raw
Triple H and Angle argued over who would face Shane. Angle went after Shane and put him in the ankle lock. Triple H entered the ring, attacked Angle, and laid him out with a Pedigree. He placed Shane over Angle's body. 2-1 Raw
Braun looked at Triple H all confused. Triple H teased that he was on Shane's side, but then he Pedigreed Shane and pinned him. Raw wins.
After the match, Braun looked completely disgusted at Triple H. Triple H tried to celebrate, but Braun strangled him until his face turned red. Triple H jumped Braun and went for a Pedigree, but ate a powerslam instead. Then he gave him a second one for good measure and tore his shirt off.
Check back for more information on WWE Survivor Series 2017!
Gavin Jasper thinks it would be better if Team Raw simply Voltron'd into Braun Strowman. Follow Gavin on Twitter!