News
WWE Super ShowDown Results
The WWE roster put on a massive show in Australia, headlined by Undertaker and Triple H's final battle. Here are the results.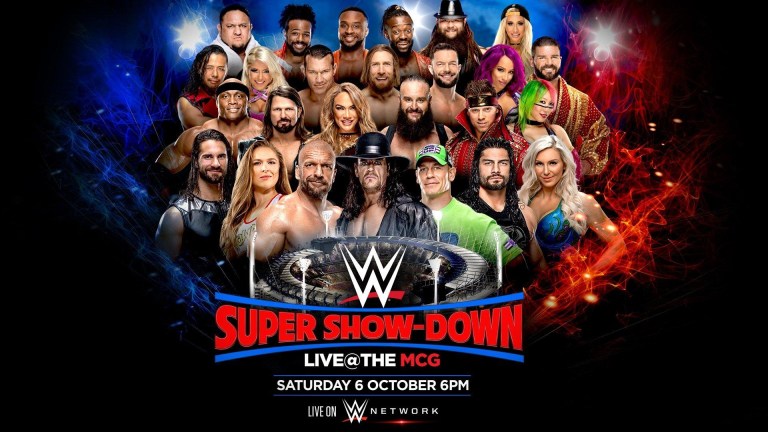 We're in this bizarre state where WWE gets offered tons of money by various countries to put on random, huge PPVs and they do so because, hey, green is green. Earlier this year, Saudi Arabia gave us The Greatest Royal Rumble and now Australia is giving us the less problematic WWE Super Show-Down. It's a packed card, but if it's anything like Greatest Royal Rumble, it'll mean that it'll be on at an awkward time and a lot of its matches won't really mean much in the long run.
At least WWE Hell in a Cell is over with because between that show, this show, and WWE Evolution, the company was hyping up three different PPVs at once.
WWE SUPER SHOWDOWN RESULTS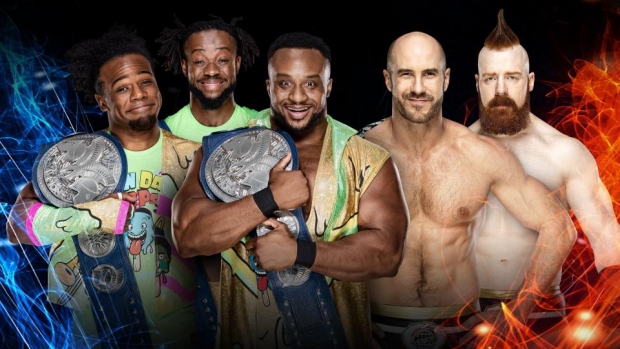 NEW DAY (C) VS. THE BAR
WWE SmackDown Tag Team Championship
Results: On the outside, Kofi took out Sheamus with Trouble in Paradise. Then he and Xavier Woods defeated Cesaro with a new double-team spot where Xavier hit a backstabber and held the position while Kofi did a double-stomp off the top rope. New Day retain.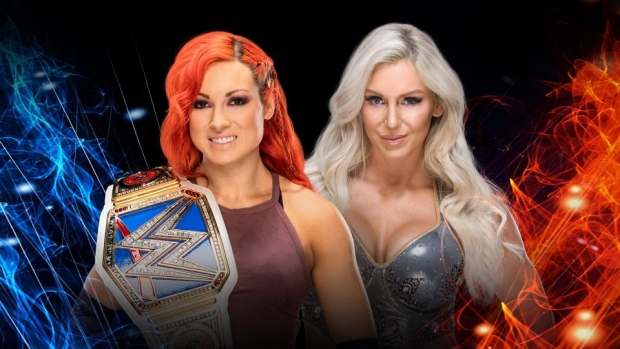 BECKY LYNCH (C) VS. CHARLOTTE FLAIR
WWE SmackDown Women's Championship
Results: A tired Becky tried to walk off with her title belt, only for Charlotte to attack her and throw her back into the ring. Charlotte applied the Figure 8, to which Becky reacted by hitting her with the belt. Becky was disqualified and attempted to leave. Charlotte went after her again, though this time Becky took her down and left her laying with a Becksploder onto the floor. Becky took an extra shot at Charlotte and then walked up the ramp.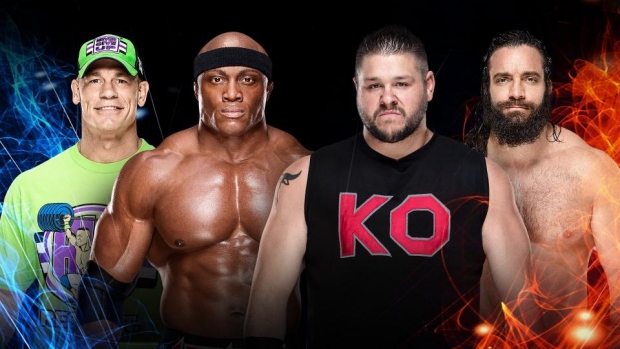 JOHN CENA AND BOBBY LASHLEY VS. KEVIN OWENS AND ELIAS
Results: Lashley took a beating for most of the match, only to hot tag Cena, who annihilated Elias. After the Attitude Adjustment, Cena hit his "Sixth Move of Doom," a ridiculous punch to the side of the face, and got the pin. After the match, Cena cut a vague promo about his future.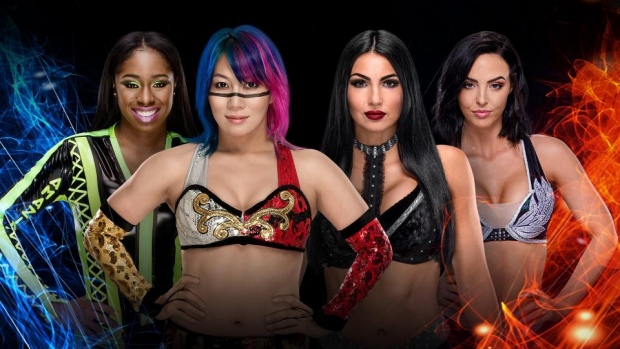 NAOMI AND ASUKA VS. THE IICONICS
Results: With Asuka thrown into the barricade, the Iiconics took advantage of the numbers game by knocking out Naomi with a double-team move where one held her up and the other kneed her in the skull. The Iiconics won on their home turf.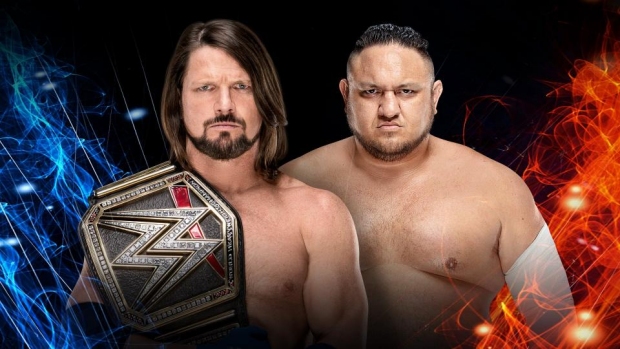 AJ STYLES (C) VS. SAMOA JOE
No Count-Out and No DQ for the WWE Championship
Results: AJ escaped the Coquina Clutch and made Joe tap out to the Calf Crusher.
BRIE BELLA, RONDA ROUSEY, AND NIKKI BELLA VS. THE RIOTT SQUAD
Results: Ronda Rousey made both Sarah Logan and Liv Morgan tap to an arm bar.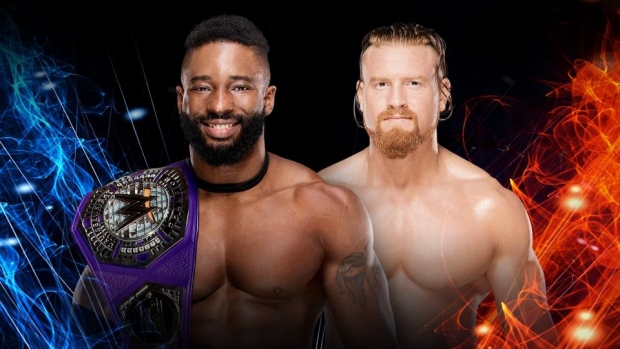 CEDRIC ALEXANDER (C) VS. BUDDY MURPHY
WWE Cruiserweight Championship
Results: Cedric jumped off the top rope for a plancha, only to eat a knee to the face. Buddy Murphy then followed with a pump-handle driver and got the pin. New champ!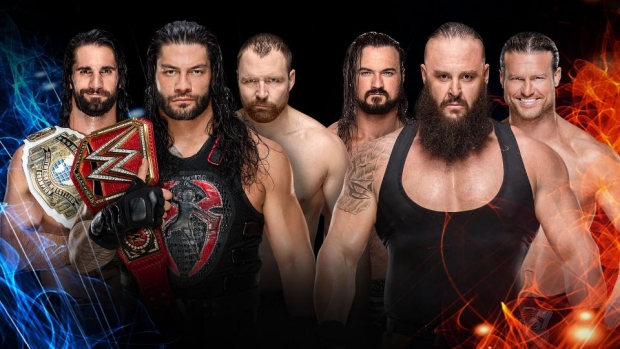 THE SHIELD VS. THE PACK
Results: They hinted at Ambrose turning on the Shield, especially with Roman accidentally hitting him with a Superman Punch. Still, Roman and Rollins sacrificed themselves to protect Ambrose while taking out Braun and McIntyre. That left Ambrose alone to put Dolph Ziggler down with the Dirty Deeds.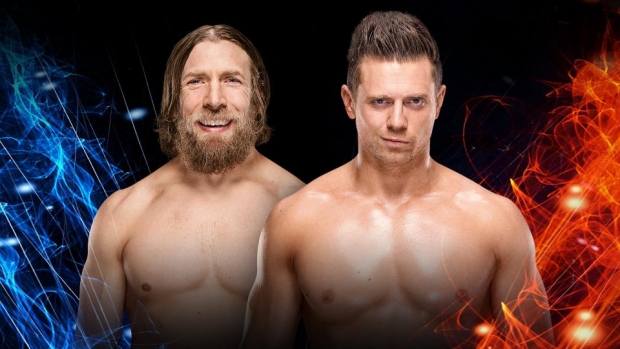 DANIEL BRYAN VS. THE MIZ
Winner Becomes #1 Contender for WWE Championship
Results: Miz almost put Bryan away with his own version of the running knee. Desperate to put him away, he went for the Skull-Crushing Finale. Bryan rolled him up for a surprise win. Afterwards, AJ was shown watching backstage, clutching his own title.

UNDERTAKER VS. TRIPLE H
Results: Undertaker had Triple H ready for a Tombstone, but Michaels interfered and staggered Undertaker with Sweet Chin Music. Undertaker had enough in him to go after Michaels, but then the rapid-fire damage of a sledgehammer shot, Sweet Chin Music, and a Pedigree to finally keep Undertaker down for the three-count.
After the match, Triple H and Michaels showed respect to Undertaker and Kane and convinced them to pose with them as fireworks went off. Undertaker and Kane then turned on the two with Undertaker Tombstoning Triple H. Undertaker and Kane beat down Michaels and slammed him through a table before storming off.
Gavin Jasper writes for Den of Geek and will have an interesting Saturday based on watching this show and going to New York Comic Con. Check out his other articles here and follow him on Twitter @Gavin4L!