News
WWE SummerSlam 2019: Card, Date, Matches, Predictions, Rumors
In a WrestleMania rematch, Seth Rollins once again challenges Brock Lesnar for the Universal Championship.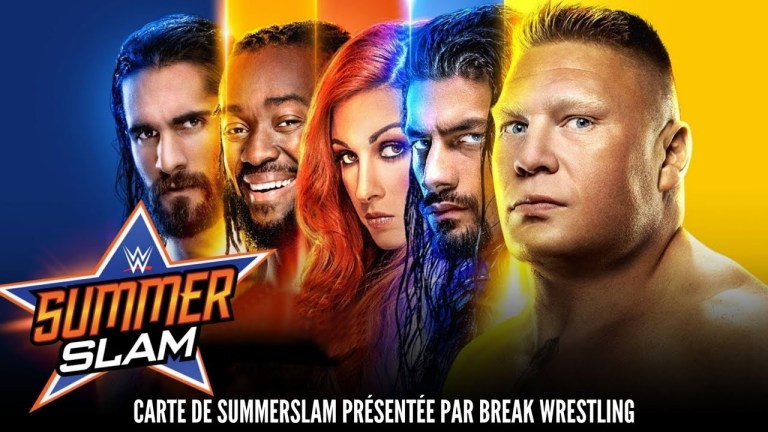 It's August and it's WWE and that means it's time for WWE SummerSlam 2019. Since 1988, SummerSlam has been something of a secondary WrestleMania and is arguably their second biggest show of the year. It's always had that feel of being a big deal, yet more experimental in the sense that the marquee matches are a bit weirder and a little less focused on dream match star power. Stuff like ending the show with a wedding, Heath Slater main-eventing, or that time when Brock Lesnar busted up Randy Orton's skull within minutes and they just ended the show.
This time around we get a random Goldberg match out of nowhere, so it's nice to see some things remain constant.
WHEN IS SUMMERSLAM 2019?
The show will take place on August 11 at the Scotiabank Arena in Toronto, Ontario, Canada.
read more: SummerSlam, No Holds Barred, and Zeus' 0-5 Record
WWE SUMMERSLAM 2019 MATCHES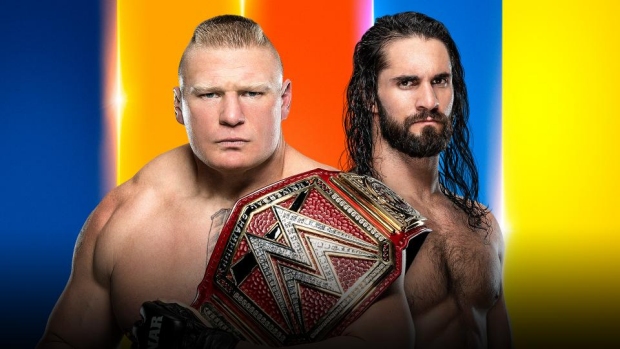 BROCK LESNAR (C) VS. SETH ROLLINS
Universal Championship
The rivalry between Lesnar and Rollins has lasted for years, but more recently, it came from their confrontation at the last WrestleMania. Rollins defeated Lesnar for the Universal Championship by essentially out-cheating him. As Rollins went on to feud with Baron Corbin, Lesnar laid low until making himself known as a surprise entrant in this year's Money in the Bank match during the match's final moments, where he casually climbed the ladder and snatched the briefcase.
At Extreme Rules, after Rollins won a mixed tag match with Becky Lynch against Corbin and Lacey Evans, Lesnar appeared and cashed in. Lesnar easily won and soon after, Rollins won a rematch opportunity. In the lead-up, Lesnar has been rather easily destroying Rollins whenever he'd appear on Raw, leaving him a lifeless heap time after time.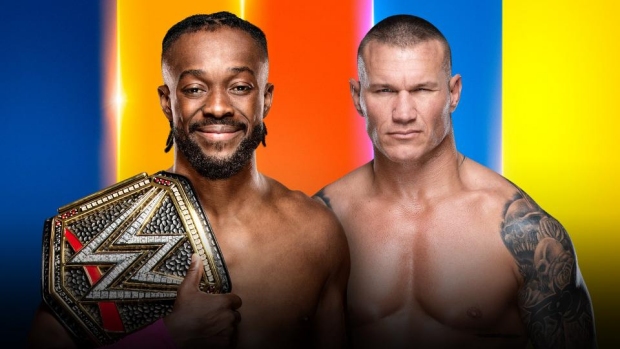 KOFI KINGSTON (C) VS. RANDY ORTON
WWE Championship
Once upon a time, back in 2009, Kofi Kingston appeared to be moving up the card in WWE. He was in the midst of a feud with Randy Orton that involved the two trading wins back and forth, but eventually Orton won out and Kofi fell into midcard obscurity that would have ended his career over time if it wasn't for the New Day picking up steam.
Kofi eventually rose up to the occasion and defeated Daniel Bryan for the WWE Championship. When given the opportunity to name his SummerSlam opponent, Kofi chose Randy Orton. He feels that Orton used his sway to keep Kofi held down. Orton doesn't dispute these claims and is happy for another chance at both stomping down on Kofi's dreams and becoming a world champion.
BECKY LYNCH (C) VS. NATALYA
Submission match for the WWE Raw Women's Championship
Having finally done away with Lacey Evans as a challenger, Becky Lynch could look forward and fight someone new at SummerSlam. A fatal 4-way elimination match was held to find a new #1 contender and wouldn't you know it, Natalya won.
Since then, Natalya has been rather obsessed with the fact that they both have submission finishers. She would regularly put Lynch in the Sharpshooter and keep it locked in, albeit backstage, outside the ring, or when Becky is grabbing the ropes during a match. She also has been training with Fit Finlay with him trying to show her a reversal to the Dis-Arm-Her, though Becky showed up to beat them both up.
BAYLEY (C) VS. EMBER MOON
WWE SmackDown Women's Championship
Bayley teamed up with Ember Moon to defeat Mandy Rose and Sonya Deville. Afterwards, Bayley announced that she wanted Ember to challenge her at SummerSlam for the title as an act of respect. A week later, the two lost a tag match against Alexa Bliss and Nikki Cross, which Bayley followed up on by attacking Ember and posing with the belt. She still wanted Ember at her best, so she rescued her a week later when Natalya put Ember in the Sharpshooter and refused to let go.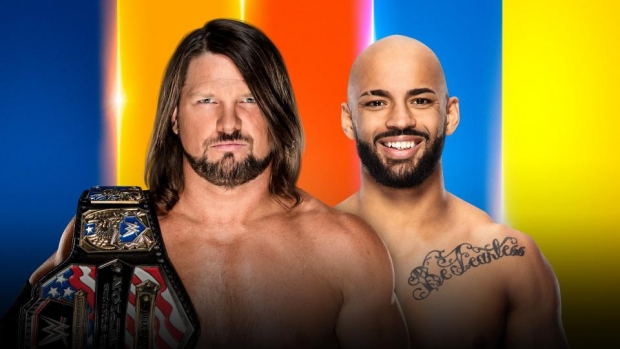 AJ STYLES (C) VS. RICOCHET
WWE United States Championship
AJ Styles wasn't happy with how the Good Brothers – Luke Gallows and Karl Anderson – were handling themselves and constantly losing. At the same time, he was starting up what appeared to be a friendly rivalry with Ricochet. AJ and the Good Brothers eventually started working together against Ricochet and led to AJ beating him for the US Championship. Since then, the trio have called themselves the Original Club (The OC) and Ricochet was quick to earn a rematch via winning a gauntlet match.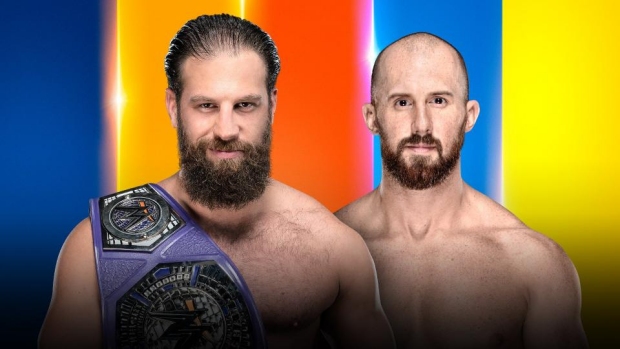 DREW GULAK (C) VS. ONEY LORCAN
WWE Cruiserweight Championship
Not much to this one. 205 Live had a six-pack challenge to decide who would face champion Drew Gulak. Oney Lorcan won after defeating the likes of Akira Tozawa, Jack Gallagher, Kalisto, Tony Nese, and Ariya Daivari. Both guys are super good, so it should be a super good match.
KEVIN OWENS VS. SHANE MCMAHON
If Owens loses, he will quit WWE
Shane McMahon has gradually become madder with power, especially after winning his feud with the Miz. Kevin Owens took exception to how much screentime was dedicated to Shane and started making scenes to rant about it. Shane wasn't so appreciative and tried to have Owens silenced. Owens responded in kind to showing up at random moments to attack Shane with a stunner.
Owens agrees that if he loses this match, he will leave WWE. Shane refused to match him on the stipulation, though.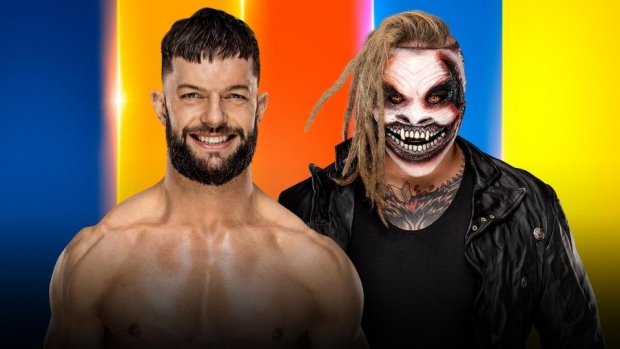 FINN BALOR VS. BRAY WYATT
Since his tag team with Matt Hardy evaporated, Bray Wyatt vanished from TV. After a long stretch of absence, he returned with his own kid's show segment called Firefly Funhouse. There, he acted as Peewee Herman with demonic undertones. This led to the reveal of his alter-ego, the Fiend: a sinister clown that represented all of his inner-darkness.
The Fiend has started appearing randomly, usually attacking Finn Balor, but also taking out the likes of Mick Foley and Kurt Angle. Obviously, Balor wants a match due to this because somebody has to be the first victim and Balor presumably wants to take time off.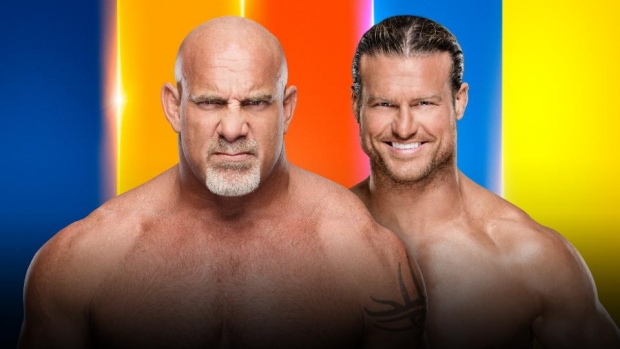 GOLDBERG VS. DOLPH ZIGGLER
Dolph Ziggler started trouble with Miz and his Miz TV guest Shawn Michaels. For a while, this seemed like a path towards a match against either one of them. Instead, when Ziggler signed the contract for what he thought was a match with Miz, he discovered that his opponent was neither. Instead, Bill Goldberg showed up and signed.
Why? Because Goldberg recently had a match with the Undertaker that was so outright bad that he doesn't want it to be his final bout.
read more: The History of the Undertaker at SummerSlam
TRISH STRATUS VS. CHARLOTTE FLAIR
Having failed to win back her WWE SmackDown Women's Championship, Charlotte was annoyed that she wasn't on the SummerSlam card. She decided to show her hand by showing up during a Trish Stratus interview, causing enough trouble with the retired legend that Trish would accept her challenge. And hey, it worked!
She's not facing Goldberg, so that's a win.
WWE SUMMERSLAM 2019 RUMORS AND LIKELY MATCHES
Roman Reigns was being built up for a match against Samoa Joe, but that in itself has turned into a mystery storyline that's led him towards Daniel Bryan and Rowan. While there isn't really enough time to make sense of a Roman vs. Bryan match, I'd expect some kind of major segment to play into it.
All three tag team champion duos have nothing going on, so take your pick on who gets a Kickoff match.
Braun Strowman might have a match with…hm. They haven't really been setting him up for anything, have they? Man, remember a year ago when Braun Strowman was this can't-miss contender so big that they used his heat to trick people into caring about Roman Reigns vs. Brock Lesnar? Man.
Check back for more news on WWE SummerSlam 2019!
Gavin Jasper writes for Den of Geek and wonders if Rusev could have worked in Kevin Owens' spot. Read more of his articles here and follow him on Twitter @Gavin4L