News
WWE SummerSlam 2018 Results and Matches
Brock Lesnar defended the Universal Championship against Roman Reigns. Who won? We have the results!
As with every summer, WWE tries to celebrate its end with one of their biggest annual events in SummerSlam. WWE SummerSlam 2018 is coming up this August and will be the…geez…31st installment. Yeah, it's been a long time since the Mega Powers fought the Mega Bucks with Jesse Ventura as the special guest referee. A long time since the good guys won becaue Elizabeth took her skirt off and distracted all the bad guys. Wrestling is weird.
SummerSlam has been a big hit-or-miss PPV, giving us such unforgettable moments as Zeus main-eventing, Heath Slater main-eventing, Undertaker throwing Edge through a portal to Hell, Undertaker fighting his evil double, Shawn Michaels overselling Hulk Hogan's offense to a hilarious degree, and Brock Lesnar exploding Randy Orton's head.
WWE SUMMERSLAM 2018 RESULTS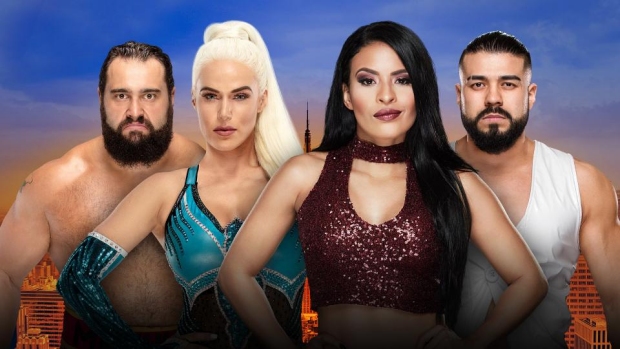 RUSEV AND LANA VS. ZELINA VEGA AND ANDRADE CIEN ALMAS
Results: Almas tried to distract Lana and received a slap in the face for it. The distraction still worked as Vega rolled Lana up and put her feet on the ropes.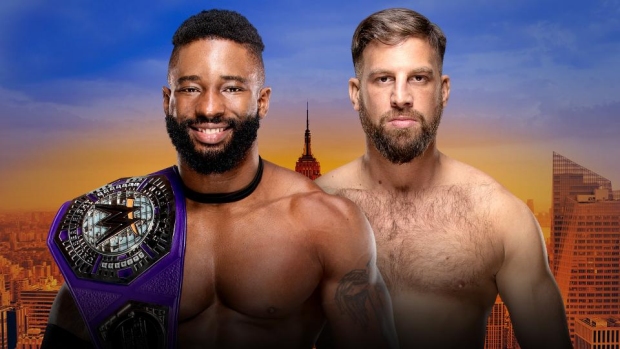 CEDRIC ALEXANDER (C) VS. DREW GULAK
WWE Cruiserweight Championship
Results: After a bunch of pin reversals and nearfalls, Cedric Alexander got one to stick and defeated Gulak.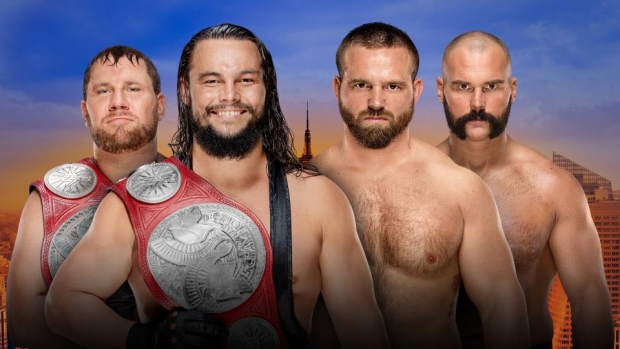 THE B-TEAM (C) VS. THE REVIVAL
WWE Raw Tag Team Championship
Results: Dawson was able to roll up Axel into a pin, but the ref was too distracted to make the count. Dallas accidentally fell into Dawson and Axel, causing a pin reversal and Axel got it, allowing the B-Team to retain.
DOLPH ZIGGLER (C) VS. SETH ROLLINS
Intercontinental Championship
Results: On the outside, Ambrose took down McIntyre with the Dirty Deeds. As Rollins watched this, Ziggler prepared a superkick behind him. Rollins was quicker on the draw and hit a superkick first. He then followed with the Curb Stomp and regained the Intercontinental Championship.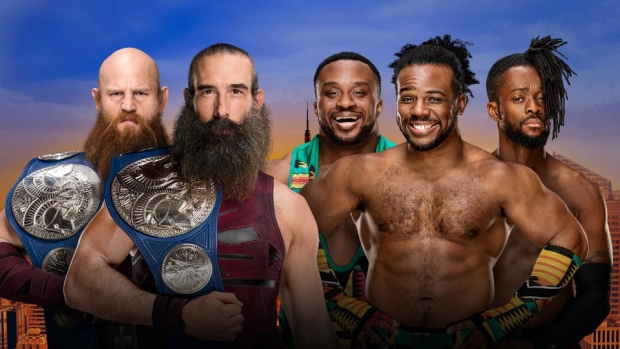 THE BLUDGEON BROTHERS (C) VS. THE NEW DAY
WWE SmackDown Tag Team Championship
Results: Big E set up Harper for the Midnight Hour, but Rowan attacked Woods with his hammer, getting the Bludgeon Brothers disqualified. New Day won the match, but not the titles.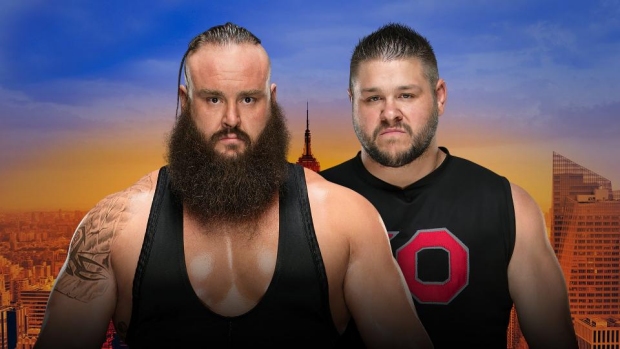 BRAUN STROWMAN VS. KEVIN OWENS
If Owens wins in any way, he wins the Money in the Bank briefcase
Results: Braun absolutely squashed Owens and won via running powerslam.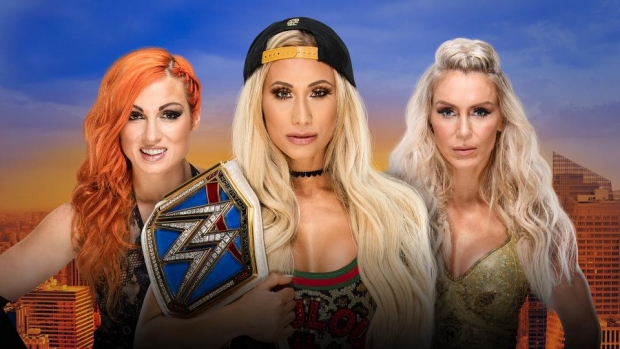 BECKY LYNCH VS. CARMELLA (C) VS. CHARLOTTE FLAIR
WWE SmackDown Women's Championship
Results: Becky Lynch had the Dis-Arm-Her locked onto Carmella in the center of the ring with Carmella looking like she was going to tap. Instead, Charlotte snuck up with Natural Selection on Becky. Charlotte pinned Becky to become a 7-time champion.
After the match, the crowd chanted for Becky as she and Charlotte hugged. Becky then snapped and attacked Charlotte to huge cheers. She beat up Charlotte around ringside, threw Charlotte over a table, and walked up the ramp while the fans chanted, "YOU DESERVE IT!" at Charlotte.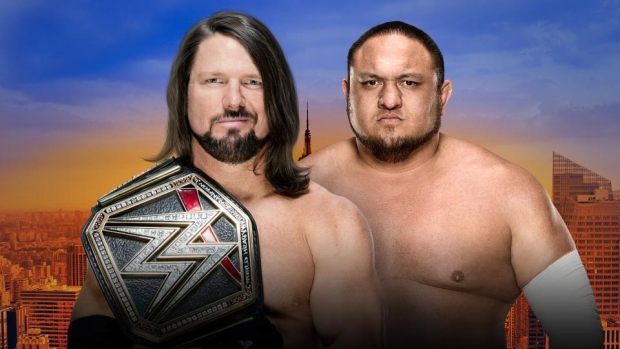 AJ STYLES (C) VS. SAMOA JOE
WWE Championship
Results: Joe had the advantage while outside of the ring, standing on a table. He grabbed a mic and told AJ's wife and daughter in the crowd that daddy wouldn't be coming home, but Joe would be their new daddy. AJ sprung to life and tore into Joe enough that he started attacking officials and got disqualified for beating Joe with a chair. The crowd chanted "WHO'S YOUR DADDY?" Eventually, AJ's wife told him it was enough and AJ left with his family.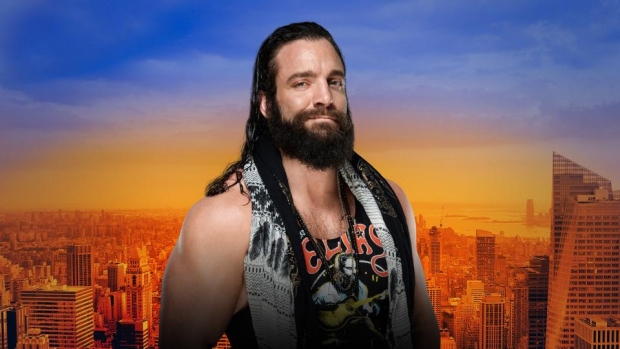 Elias got ready to start his legendary performance, only for his guitar to break in his hands. He proceeded to throw a fit and the segment just ended.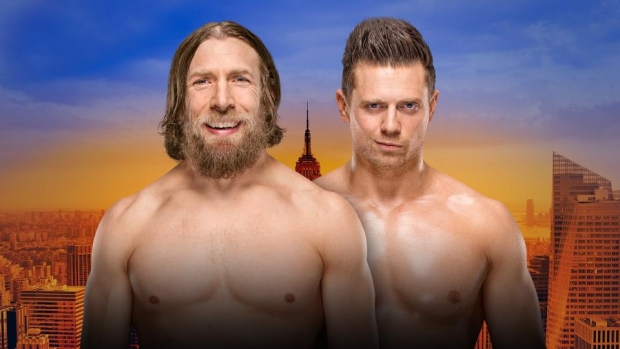 DANIEL BRYAN VS. THE MIZ
Results: After escaping the Yes Lock, Miz crawled outside the ring and came across Maryse. As she tended to him briefly, she secretly gave him some kind of foreign object. When Bryan dove to the outside, Miz hit him in the face with the object, gave it back to Maryse, and slid into the ring and pinned him.
FINN BALOR VS. CONSTABLE CORBIN
Results: Finn Balor appeared in Demon form, scaring the hell out of Corbin. Balor completely annihilated Corbin for several minutes, ending with the Coup de Grace. Corbin didn't get a single lick of offense in the entire time.
SHINSUKE NAKAMURA (C) VS. JEFF HARDY
WWE United States Championship
Results: Jeff Hardy tried a Swanton onto the apron, but Nakamura moved out of the way, meaning Jeff landed right on the edge. This made it easy for Nakamura to hit the Kinshasa and retain. After the match, Randy Orton walked out, walked towards the ring, looked at Jeff, and decided he wasn't worth it. He left up the ramp while Jeff gradually made it to his feet.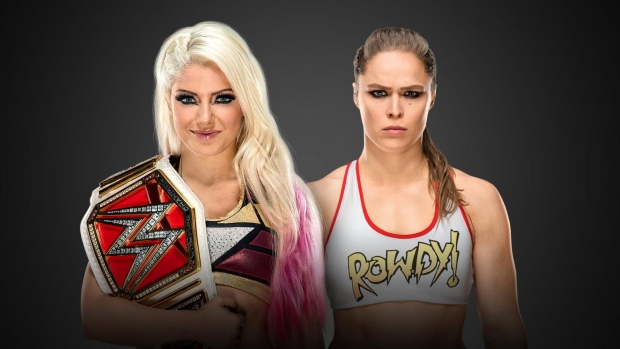 ALEXA BLISS (C) VS. RONDA ROUSEY
WWE Raw Women's Championship
Results: Ronda destroyed Alexa and even gave Alexa a free shot against her. Ronda overpowered her and bullied her into an arm submission with Alexa quickly tapping out. New Raw Women's Champion.

BROCK LESNAR (C) VS. ROMAN REIGNS
Universal Championship
Results: Braun Strowman appeared before the match to announce that he was going to challenge the winner after the match. During the match, Roman dove to the outside and accidentally hit Braun. Brock decided to take away Braun's ability to cash-in by F5ing him, hitting him with a chair a few times, and throwing the Money in the Bank briefcase up the ramp. He entered the ring with chair in hand, only to be caught with a spear. Roman Reigns finally got his big win over Brock Lesnar and the show went off the air before Braun could recover.
Gavin Jasper never wants you to forget that there was a SummerSlam main event storyline that featured the Undertaker delivering Dominos Pizza to Leslie Nielson. Follow Gavin on Twitter!
Read the latest Den of Geek Special Edition Magazine Here!