News
WWE Should Use the U.S. Title Tournament to Build Ziggler
WWE is smart to play into the real-life storyline surrounding Ziggler's contract ...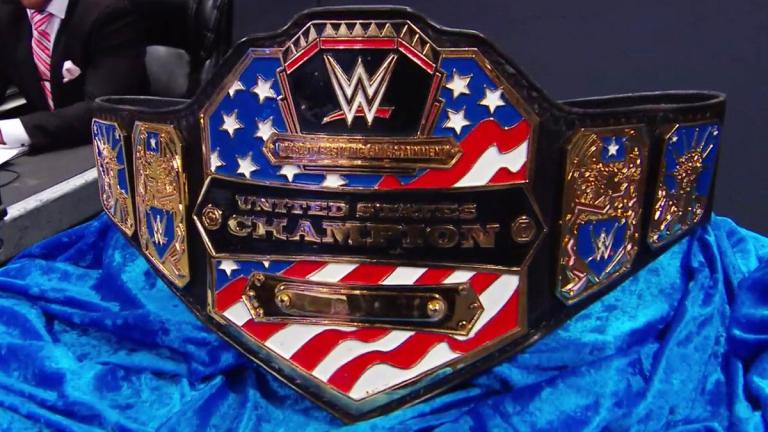 The idea of running a tournament for a vacant U.S. Title is a good idea. WWE introduced that on Tuesday night's SmackDown, when Daniel Bryan announced that Dolph Ziggler had gone AWOL, and wasn't responding to calls or texts. Therefore, Bryan was going to run a tournament to crown a new champion.
OK.
Now this will all likely lead to a new champion being crowned, and then Ziggler returning to claim he's the rightful champion and they have some sort of champion vs. champion match at either the Royal Rumble, or maybe even WrestleMania. I see the storyline playing out similar to the way the Shawn Michaels vs. Razor Ramon storyline played out in 1994, when Michaels was suspended and refused to send back the Intercontinental Title. That story resulted in one of the most famous matches in WWE history, when Ramon and Michaels clashed in a ladder match at WrestleMania X.
But there is one looming question … who is in the tournament? There wasn't one full bracket shown on the entire episode. We literally have no idea who is on the other side of the bracket. Why? Is WWE planning a surprise or are they just too lazy to come up with an entire tournament before announcing it on the show? 
WWE is trying to play into the real-life drama surrounding Ziggler's contract status. It's been reported, and he's mentioned in interviews, that his WWE deal expires soon and he might want to move on to other opportunities. Ziggler, according to PWInsider, is not scheduled for any WWE television events for the near future as WWE continues to play up the storyline.
Here's how you know it's storyline, though: they'll continue to mention Ziggler on air. In every U.S. tournament match, you'll be reminded that Ziggler walked out.
It will be interesting to see how patient WWE is willing to be with this storyline. WrestleMania is only four months away. This is where the match between Ziggler — and whoever wins the tournament — will culminate.
Chad Gable & Shelton Benjamin beat Rusev Day and New Day
This was a good opening match but there are still some aspects of the teams that I'm finding hard to invest in. Rusev Day is over huge (probably the most over act on the show right now). But Shelton Benjamin still feels like the guy who had loads of potential years ago, but never seemed like he was going to reach it (news flash: he hasn't). Gable has some plenty of underlying potential. Then you have New Day, whose act feels like it's getting more and more stale.
The Bludgeon Brothers beat Breezango via DQ
This was bad. First, the Bludgeon Brothers should be beating up someone more important than Breezango. Secondly, if you were going to put the teams in the ring together, they don't go over with a pin? It needs to be a DQ?
If WWE wants the Bludgeon Brothers to be positioned higher than a lower card comedy act — which Breezango and The Ascension clearly are — then they need to be going against someone other than Breezango.
Of course, there aren't a ton of teams on the roster. But this match didn't seem like a stepping stone. The finish leads you to believe there will be more to come between the teams, and that's bad news for Harper and Rowan. They should be above teams like that.
Ruby Riott beat Naomi
The booking in this match was very smart. The heels tried to take advantage when they had a numbers advantage, and they ran like scared dogs when it was going to be an even fight.
Granted, it was a group of four heels who came out and ran off the Riott Squad, but this simple booking strategy gave you a reason to dislike the Riott Squad. It would have made more sense for them to have a group of babyfaces to play off of, though.
Bobby Roode beat Baron Corbin in the U.S. Title Tournament
Solid match. We can discuss the absurdity of having a tournament to determine the champion — and the even more absurd move to not disclose the bracket ahead of time — but this was a good standalone match.
Jinder Mahal beat Tye Dillinger in the U.S. Title Tournament
Believe it or not, I think Jinder Mahal can actually elevate the U.S. Title. Weird, right?
Look, if Mahal is in the tournament, and he obviously is, he's going to at least be in the final four, if not the finals. Based on the names we've seen thus far — and not disclosing the entire bracket is dumb — Mahal seems like the most likely candidate to win the title.
Kevin Owens beat A.J. Styles
This was a good ending on a good show. The match between Styles and Owens, as you would expect, was excellent quality. They also threw in some more controversy to spice up the beef between Shane McMahon and Daniel Bryan. The problem, however, is that too much of the focus is on Shane and Bryan. I'd much rather see the heat between Owens/Zayn and Styles.
Sometimes, it feels like the WWE Champion is taking a backseat to a managerial spat. That's not the way to draw crowds or generate interest. Unless — and this is a big caveat — this is a precursor to Daniel Bryan's in-ring return. If he's been cleared, and that's where this is leading, then all bets are off. That would be a huge development.