News
WWE No Mercy 2017 Results
Who won the huge hoss-off between the Monster Among Men and the Beast Incarnate? We have the results!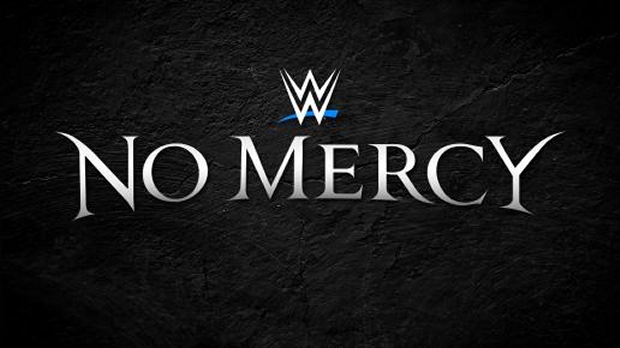 SummerSlam is over and WWE's back to splitting up their PPVs. Up next is WWE No Mercy 2017, which is now a Raw show despite last year's installment being for SmackDown. Such is life.
No Mercy originally began as a UK PPV for WWF, but they brought it back months later in the US. While it lacked any sort of gimmick, the PPV became a mainstay for the company up until 2008 when they had their last installment for eight years. Then it was brought back after Raw and SmackDown split into two separate rosters.
WWE NO MERCY 2017 RESULTS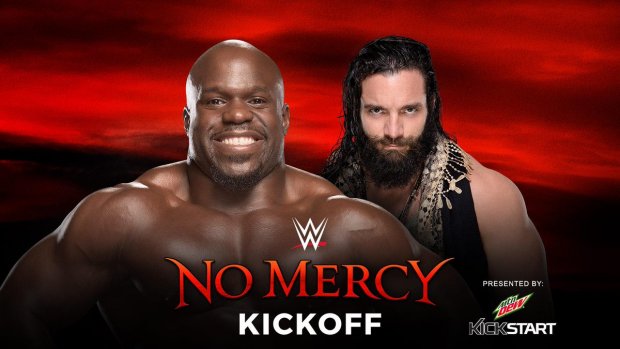 APOLLO CREWS VS. ELIAS
Results: Elias defeated Apollo with the Drift Away, much to the chagrin of Titus O'Neil. Elias started putting the boots to Apollo until Titus chased him off.
MIZ (C) VS. JUSTIN JORDAN
Intercontinental Championship
Results: Jordan stopped an attacking Bo Dallas, but while the ref was yelling at Dallas to get out of the ring, Curtis Axel hit a cheapshot and allowed Miz to hit the Skull-Crushing Finale. After the match, Jordan cut a promo about how he wants a rematch and that Miz sucks. The crowd booed in response.
FINN BALOR VS. BRAY WYATT
Results: Wyatt ambushed Balor prior to the match and seemingly injured him, but Wyatt insulted him on the mic enough that Balor stormed back into the ring to complete the match. Despite the handicap, he still overcame Wyatt and won with the Coup de Grace.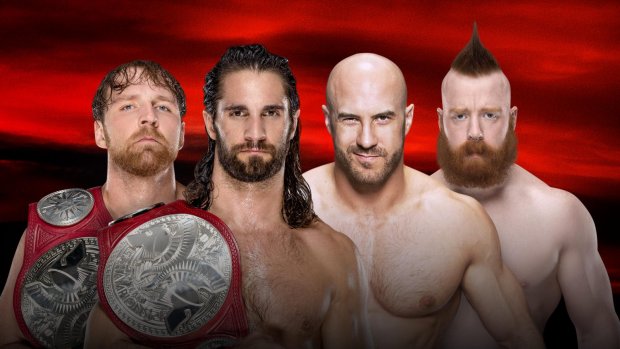 DEAN AMBROSE AND SETH ROLLINS (C) VS. CESARO AND SHEAMUS
WWE Raw Tag Team Championship
Results: Midway through the match, Cesaro took a slingshot into the corner post way too hard and lost his front teeth. He was a gross, bloody mess for the rest of it. The Bar had things in hand, but due to Ambrose playing possum, they were able to trick Sheamus into Brogue Kicking Cesaro out of the ring. Rollins hit the V-Trigger and Ambrose followed up with the Dirty Deeds to retain.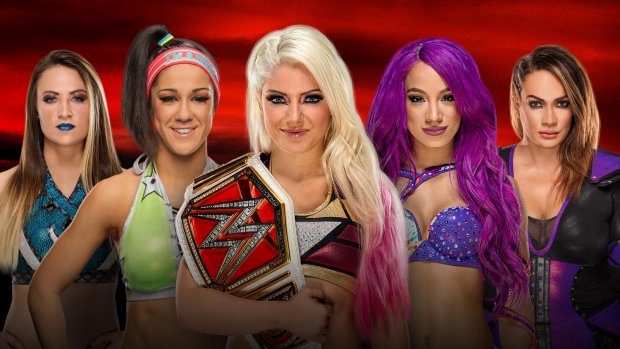 EMMA VS. BAYLEY VS. ALEXA BLISS (C) VS. SASHA BANKS VS. NIA JAX
Fatal 5-Way for the WWE Raw Women's Championship
Results: After a whole lot of chaos, Alexa Bliss caught Bayley and DDT'd her. Alexa retained the title and then cut a promo about being a goddess. Nia Jax looked on, annoyed.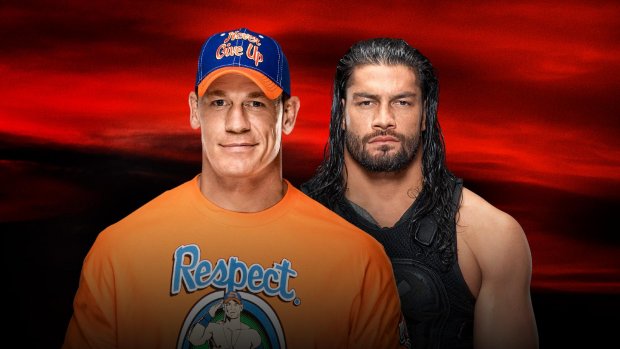 JOHN CENA VS. ROMAN REIGNS
Results: The two survived everything from an Attitude Adjustment off the second rope to a spear through an announce table. Cena drilled Roman with two Attitude Adjustments, but it wasn't enough. Roman recovered and hit a Superman Punch/spear combo, finally getting him the win. Afterwards, Cena held Roman's hand up in victory.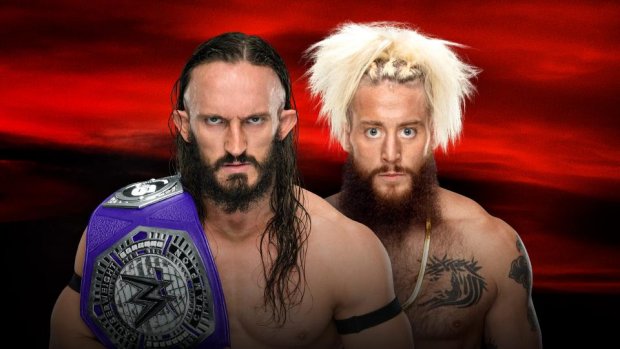 NEVILLE (C) VS. ENZO AMORE
WWE Cruiserweight Championship
Results: Enzo annoyed Neville by stealing his title belt. He pretended he'd use it as a weapon, but the ref took it away and got it out of the ring. During that distraction, Enzo kicked Neville in the junk and then rolled him up for a pin. New Cruiserweight Champion.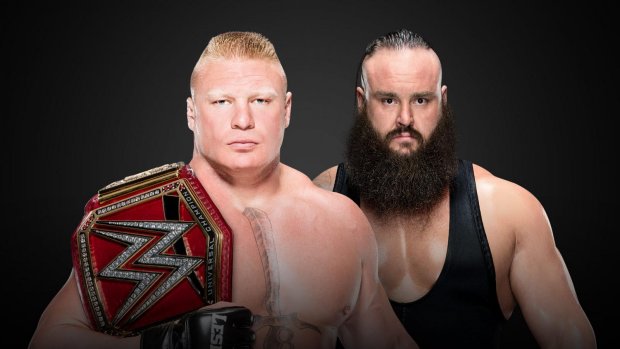 BROCK LESNAR (C) VS. BRAUN STROWMAN
WWE Universal Championship
Results: Braun mostly dominated and hit a total of three running powerslams. Unfortunately, he could never recover fast enough to make the pin. Then Brock recovered and hit an F5, which was enough to get him the pin. One F5. Go figure.
Gavin Jasper wishes there was a spot where Brock and Braun punched each other so hard that they shattered every window in a mile radius. Follow Gavin on Twitter!