News
WWE Needs To Showcase Nakamura More as a Star
After beating John Cena last week, the follow-up for Shinsuke left something to be desired ...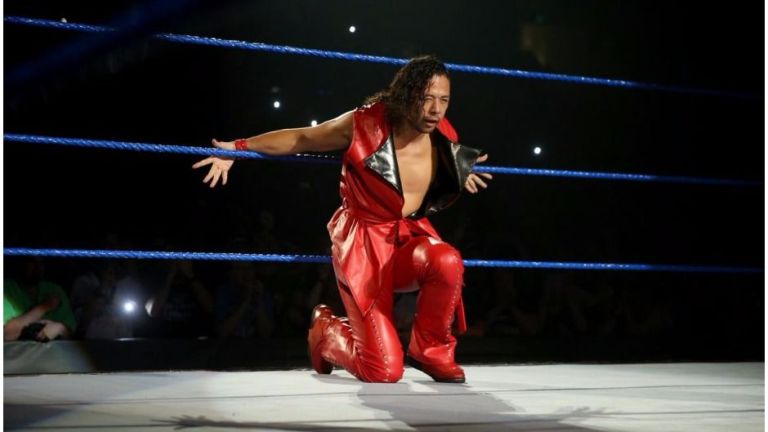 One week after his career-defining win (at least in terms of WWE) over John Cena, Shinsuke Nakamura was featured on Tuesday's SmackDown Live in a pre-taped interview backstage, never once making an appearance in front of the live crowd in Toronto.
Chalk that up as wasted opportunity.
Nakamura is challenging Jinder Mahal for the WWE Championship at SummerSlam. That's in just two weeks. WWE had two more SmackDown episodes to build up Nakamura as a legitimate contender. His win over Cena was a strong showing, but there still is a large gap that WWE needs to bridge.
Since being called up to the main roster this past spring, Nakamura has feuded with Dolph Ziggler and then Baron Corbin. Both of those feuds were midcard feuds, and Nakamura has been featured by WWE in a primarily midcard role since his main roster debut.
With his win over Cena, Nakamura has jumped over AJ Styles, Kevin Owens and a host of other potential challengers who feel higher on the card than he is. That also includes Randy Orton, who has been Mahal's most recent challenger.
Instead of featuring Nakamura backstage, it would have been more useful for WWE to utilize Nakamura in a match on Tuesday's show, especially in front of the hot crowd in Toronto. That live crowd would have treated Nakamura like a total superstar. It was a smart crowd. They were ready to explode for Shinsuke.
Not only that, but Nakamura needed a win to help bridge the gap to main eventer. Nakamura beat Cena, but what did he do to earn that No. 1 contender match to begin with? He beat Baron Corbin? Big deal.
Shinsuke needed to wrestle Randy Orton on SmackDown, and he needed to beat him. Consecutive weeks with clean wins over Cena and Orton would have bridged the gap WWE needed to bridge, and cement Nakamura as a star on the main roster. Not only that, but there's the perfect story to tell in place, with Orton not able to beat Mahal in recent months, and Nakamura scoring the win over Orton, which teases the possibility that he could be the man to end Maha's reign at SummerSlam.
The Usos beat Tye Dillinger and Sami Zayn
Really good use of Dillinger and Zayn here, as two Canadian wrestlers who got huge reactions from the live crowd. After the match, New Day attacked the Usos and shows some fire for the first time in a long time. It was nice to see New Day not goof on their opponents, and instead show that they were legitimately angry. It was a good change of pace for them.
Charlotte beat Lana
I have no idea what WWE is doing with Lana. She lost to Charlotte in two minutes and then teased more of a relationship with Tamina. This was a really bad spot for Charlotte to be in as well. Sure, she got the win, but I'd almost rather they keep her off television for a few weeks to let her character recharge rather than feature her in weak spots like this one.
Kevin Owens, AJ Styles and Shane McMahon promo
This promo was there to set up the SummerSlam match, where AJ Styles defends the U.S. Title against Owen with Shane as special referee. Owens was GREAT in this promo. The crowd was very pro-Owens (he's Canadian) and Owens immediately turned them, saying that Bret Hart deserved to be screwed. Brilliant performance by Owens.
Carmella beat Naomi
The finish came when James Ellsworth caused the distraction. I'm not a huge fan of pinning champions in non-title matches, but WWE doesn't do a lot of it (of course, they did it twice on this show).
Randy Orton beat Jinder Mahal
Of all the matches they've had in recent months, I thought that this was the best match they've had. It was a little odd to see Orton go over, though. Again, WWE has told its audience, without question, that Jinder Mahal is nothing without the Singh Brothers. That's not a good message to send.
It's bad enough that Shinsuke-Mahal feels like two midcarders fighting for the biggest title on the show, but beating Mahal only reinforces that idea.