News
WWE Hell in a Cell 2018 Results
Braun Strowman cashes in his Money in the Bank contract to face Roman Reigns inside a cage. Here are the results!
Even in the shadows of SummerSlam, the heat continues to blaze with WWE Hell in a Cell 2018. In a time when WWE has three PPVs to shill (see also: WWE Super Show Down and WWE Evolution), the first stop will be a show dedicated to rivals battling it out under a giant cage with a roof over it. While the Hell in a Cell match itself stretches back to 1997, Hell in a Cell as a show has been around since 2009, making this the tenth installment.
This show will feature the 40th Hell in a Cell match in WWE history. We've broken them all down here.
WWE HELL IN A CELL 2018 RESULTS
NEW DAY (C) VS. RUSEV DAY
WWE SmackDown Tag Team Championship
Results: After a slight miscommunication, Rusev ended up hurt on the outside, leaving English to try the Accolade on Kofi Kingston. Rusev was able to assist him by intercepting Big E, but Kofi broke out of the hold and ended up beating English with Trouble in Paradise. Afterwards, Rusev Day looked broken up over the loss.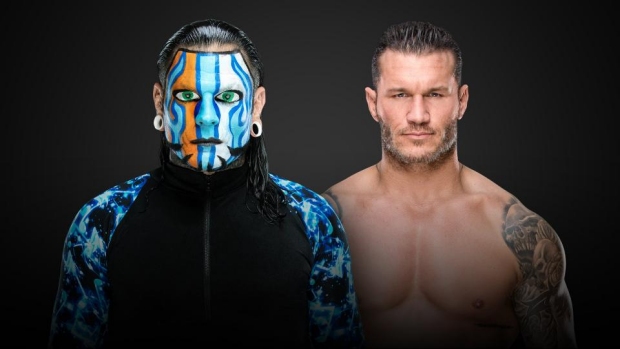 JEFF HARDY VS. RANDY ORTON
Hell in a Cell
Results: Jeff laid out Orton on a table, then set up two ladders. At first, he was going to leapfrog over the taller ladder, but then he climbed it instead. Then he grabbed the ceiling of the cell, swung around for a bit, and let go for a splash. Orton moved out of the way, leaving Jeff to crash through the empty table. The ref freaked out about getting EMTs over, but Orton insisted he did his job and pinned Jeff. Afterwards, Jeff was taken away on a stretcher as Orton posed victoriously.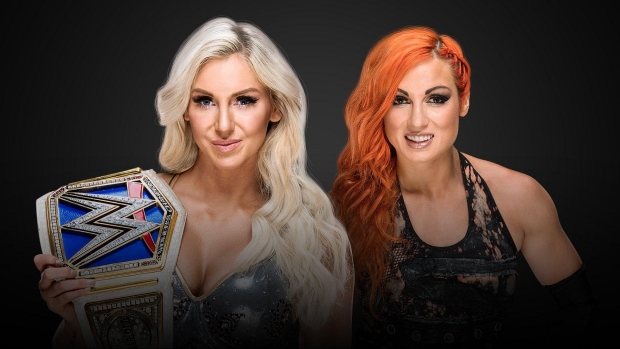 CHARLOTTE FLAIR (C) VS. BECKY LYNCH
WWE SmackDown Women's Championship
Results: Charlotte went for a spear, but it was turned into a DDT with Becky immediately rolling into a pin. Becky is the new champion and as she celebrated, Charlotte awkwardly got up and offered to hold her hand up in victory. Becky instead held up the title in Charlotte's face and stormed off to a huge ovation.
DOLPH ZIGGLER AND DREW MCINTYRE (C) VS. SETH ROLLINS AND DEAN AMBROSE
WWE Raw Tag Team Championship
Results: Rollins was doing his combo of a superplex and Falcon Arrow to Ziggler, but during the Falcon Arrow part, McIntyre slipped into the ring and caught Rollins with the Claymore. Ziggler was able to limply pin Rollins and retain.
AJ STYLES (C) VS. SAMOA JOE
WWE Championship
Results: Samoa Joe caught AJ with the Coquina Clutch. Styles flipped it over and turned it into a pin. After the match, Joe insisted that AJ tapped. He posed with the title as if he won, only to be kicked out of the ring by AJ. Joe then stormed off. A replay showed that AJ did in fact tap right as the ref counted three, but the ref couldn't see it.
BRIE BELLA AND DANIEL BRYAN VS. THE MIZ AND MARYSE
Results: Brie had Maryse where she wanted her, but Miz tried to climb into the ring. Brie threw him out, but then got pulled in for a roll-up pin from Maryse.
RONDA ROUSEY (C) VS. ALEXA BLISS
WWE Raw Women's Championship
Results: The match was far more competitive than their previous encounter. Still, Ronda finally snapped, hit a gutwrench powerbomb, a twisting Samoan drop, and immediately made Alexa tap to the armbar.

ROMAN REIGNS (C) VS. BRAUN STROWMAN
Hell in a Cell for the Universal Championship with Mick Foley as special referee
Results: Roman speared Braun through a table and although Braun kicked out, the two remained immobile for like 10 more minutes. Dolph Ziggler and Drew McIntyre showed up in hopes of helping Braun, but then Dean Ambrose and Seth Rollins arrived to counter them. It led to a big brawl on the top of the cage, ending in Rollins and Ziggler falling off the side of the cage and through a couple tables.
Suddenly, Brock Lesnar appeared, accompanied by Paul Heyman. Brock kicked the cell door open and entered the ring while Paul maced referee Mick Foley. Brock beat down the two in the ring and hit a couple F5s before leaving. After that, the show just ended as a new ref called it a no contest.
Gavin Jasper expected Braun Strowman to tear through that cell like paper. Read more of his work here, or follow him on Twitter!