News
WWE Hall of Famer Bobby "The Brain" Heenan Dies at 73
Heenan was a legendary manager in the AWA and WWE and also a central part of the Monday Night War as a commentator for WCW ...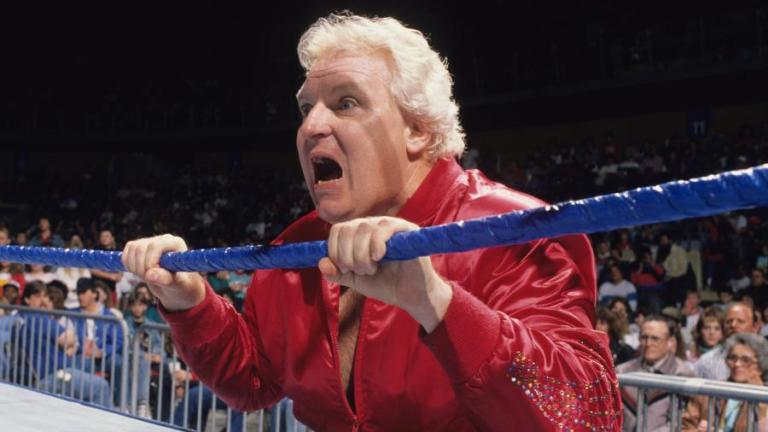 Bobby Heenan, whose legendary pro wrestling career spanned five decades, died on Sunday at the age of 73, according to WWE. "The Brain," as he was known, managed legends such as Andre the Giant, Ric Flair, Rick Rude, Paul Orndorff, Harley Race, Mr. Perfect and many more.
Heenan had been battling throat cancer since his diagnosis 15 years ago in 2002.
On Sunday night, several pro wrestling personalities sent messages through social media about Heenan's passing.
— Jim Ross (@JRsBBQ)
September 17, 2017
One of the greatest managers and announcers in WWE history. Our thoughts are with the Heenan family.
pic.twitter.com/r9A3IJlSoP
— Vince McMahon (@VinceMcMahon)
September 18, 2017
Heenan last appeared on WWE television during the Hall of Fame ceremony in 2004, when he was inducted. His last wrestling appearance came at WrestleMania X-Seven, when he was a color commentator for the Gimmick Battle Royal.
WWE released a statement responding to Heenan's passing:
WWE is saddened to learn that WWE Hall of Famer Bobby Heenan, regarded by many as the greatest manager in sports-entertainment history, has passed away at age 73.
With a career spanning more than four decades, Heenan was the "The Brain" behind some of the most prolific Superstars in sports-entertainment history. Heenan plied his trade as their mischievous manager by running his mouth on their behalf with a sarcastic wit considered among the best in the business.
Heenan named competitors under his guidance as the Heenan Family, a moniker meant to show the strength of their alliance over any opposition. Members of the Heenan Family in the AWA and WWE read like the who's who of sports-entertainment, including Legends and WWE Hall of Famers such as Nick Bockwinkel, the Blackjacks, Big John Studd, King Kong Bundy, "Ravishing" Rick Rude, "Mr. Perfect" Curt Hennig, the Brain Busters (Arn Anderson and Tully Blanchard), Harley Race, and of course, the first WWE Hall of Famer, Andre the Giant, whom Heenan led to the ring at WrestleMania III before 93,173 fans.
As impossible as it may seem, Heenan's overwhelming success as a manager was matched by that of his announcing career. Heenan's constant verbal jousts with fellow WWE Hall of Famers Gorilla Monsoon and "Mean" Gene Okerlund on USA Network remain among the most memorable moments in sports-entertainment history. In fact, "The Brain" was so entertaining that "The Bobby Heenan Show" had a brief run on USA Network as well.
In addition, "The Brain" was part of the original broadcast team for Monday Night Raw in 1993, and also sat at the announce table for both Raw and WCW Monday Nitro.
WWE extends its condolences to Heenan's family, friends and fans.