News
WWE Fastlane 2019 Results
Daniel Bryan not only had to defend his WWE Championship against Kevin Owens, but a surprise challenger!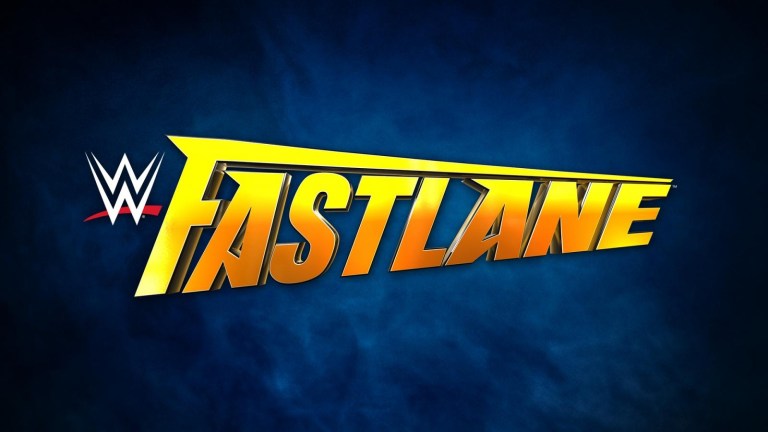 Well, WrestleMania is almost here! Unfortunately, before we can see what's what that card is going to mostly look like, we have to drive through WWE Fastlane 2019. Fastlane started back in 2015 as the last major stop before WrestleMania with a main event tricking you into thinking that Roman Reigns might not main event WrestleMania 31. That was followed with a Fastlane main event that tricked you into thinking that Roman Reigns might not main event WrestleMania 32. The one that followed had Bill Goldberg beat Kevin Owens in a nonsense match meant to move the Universal Championship into a different feud. Then there was last year's event which…man, I just looked at the results and it's the most forgettable show in recent memory. Wow.
WWE FASTLANE 2019 RESULTS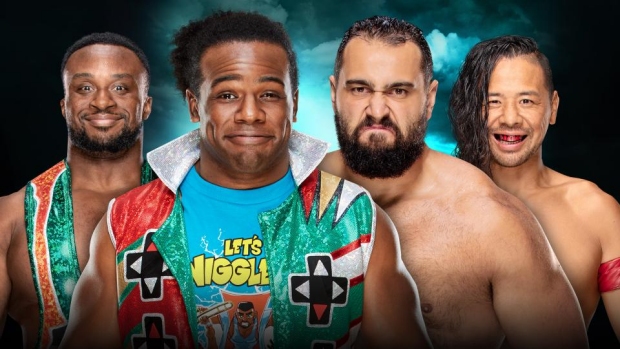 BIG E AND XAVIER WOODS VS. RUSEV AND SHINSUKE NAKAMURA
Results: Rusev held Woods in the Accolade with Nakamura pulling the rope back so he couldn't grab it. Big E slammed Nakamura into the guardrail and rescued Woods. The two then finished off Rusev with the Midnight Hour and got the pin.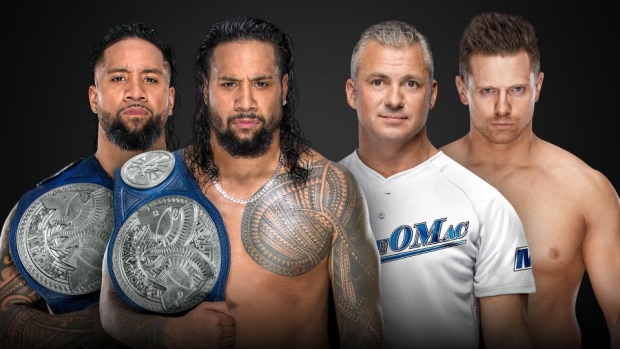 THE USOS (C) VS. SHANE MCMAHON AND THE MIZ
WWE SmackDown Tag Team Championship
Results: With one Uso on the top rope, ready to hit a splash on Miz, Shane changed his intended Coast-to-Coast to intercepting him in mid-air. Miz got himself together and, instructed by his father at ringside, climbed to the top rope. His attempt at a frog splash was countered with the Uso putting up his knees and then rolling Miz into a pin.
After the match, Shane and Miz raised each other's hands and hugged Miz's dad. As Miz shuffled off, Shane jumped him from behind, beat him down, then assaulted Miz's dad. Shane walked off to massive boos.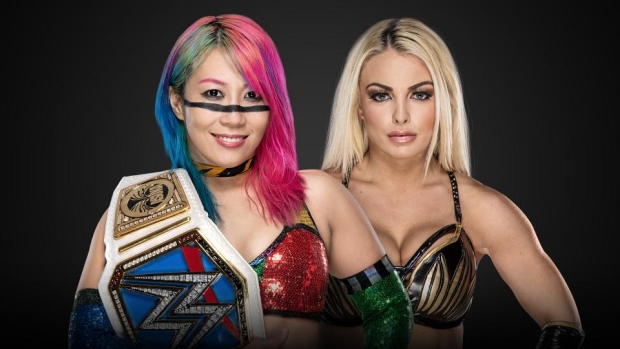 ASUKA (C) VS. MANDY ROSE
WWE SmackDown Women's Championship
Results: Sonya Deville reached for weapons under the ring, which meant pulling up the ring apron. When Mandy ran across the ropes, she ended up tripping on the apron. When she got back up, Asuka met with with a kick to the head and pinned her. Afterwards, Mandy angrily walked off with Sonya apologizing profusely.
THE BAR VS. KOFI KINGSTON
The New Day asked Vince McMahon to make a triple threat. Vince told Kofi to go to the ring for his match. In a bait-and-switch, it was not for the WWE Championship as expected. Instead, it was announced that the triple threat would instead be a handicap match against The Bar.
Results: The Bar were easily able to overpower Kofi with the numbers game. Xavier Woods and Big E made a run to the ring, but Rusev and Nakamura jumped them from behind. Cesaro and Sheamus ended up pinning Kofi with one boot on his chest each.
RICOCHET AND ALEISTER BLACK VS. THE REVIVAL (C) VS. CHAD GABLE AND BOBBY ROODE
Triple threat for the WWE Raw Tag Team Championship
Results: As Ricochet jumped out of the ring, Chad Gable tagged him and entered the match. The Revival were able to get the 2-on-1 advantage and pinned Gable after a Shatter Machine. After the match, Ricochet and Black beat down the tag champs.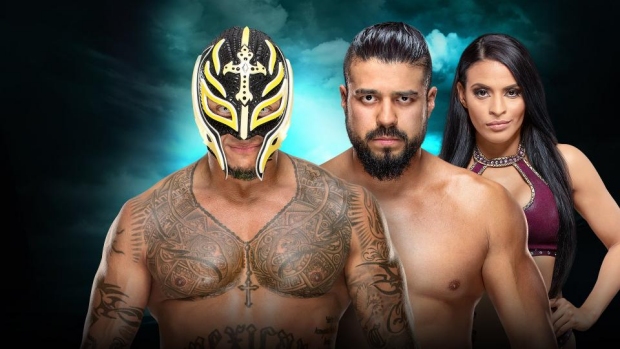 REY MYSTERIO VS. ANDRADE VS. SAMOA JOE (C) VS. R-TRUTH
Fatal 4-Way for the United States Championship
Results: With the ring cleared of Andrade and R-Truth, Mysterio tried to splash onto Joe from the top rope. Joe moved out of the way and immediately latched onto Mysterio with the Coquina Clutch. Mysterio passed out and Joe retained.
BAYLEY AND SASHA BANKS (C) VS. NIA JAX AND TAMINA
WWE Women's Tag Team Championship
Results: Bayley reversed a Nia Jax powerbomb into a hurricanrana roll-up to retain. After the match, Tamina and Nia laid waste to the champs until Tamina instigated a fight with commentator Beth Phoenix. Nia jumped Phoenix and the two threw her into the ring to beat her up some more. Natalya ran out to save Phoenix, but also got beaten up.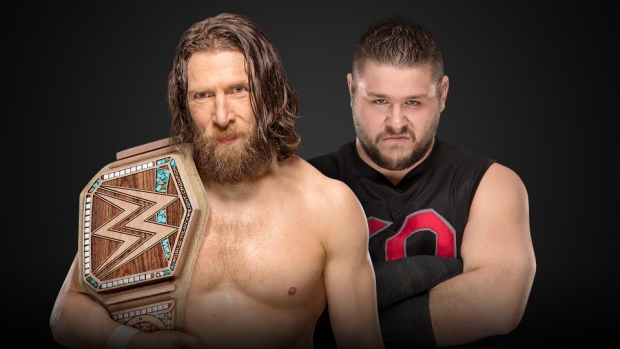 DANIEL BRYAN (C) VS. KEVIN OWENS VS. MUSTAFA ALI
Triple threat for the WWE Championship
Note: Mustafa Ali was added at the very last minute.
Results: After Rowan did away with Owens by throwing him over the guardrail, that left Bryan vs. Ali. Ali tried to land a crossbody off the second rope, but Bryan caught him with a flying knee. Bryan retained and Rowan clawslammed Ali after the match.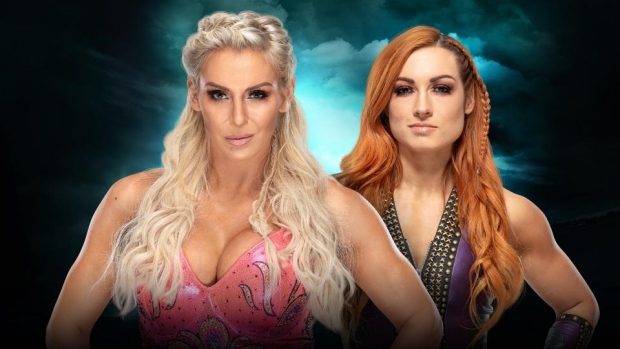 CHARLOTTE VS. BECKY LYNCH
If Becky Lynch wins, she gets to be part of the WWE Raw Women's Championship match at WrestleMania
Results: Charlotte put Becky in the Figure 8. Ronda Rousey ran to the ring and attacked Becky, meaning that Becky won by disqualification. Ronda seemed pleased with this while Charlotte was fuming.

THE SHIELD VS. DREW MCINTYRE, BARON CORBIN, AND BOBBY LASHLEY
Results: Roman speared Bobby Lashley and the Shield put McIntyre through a table with a Shield Bomb. That allowed them to destroy Corbin in the center of the ring and finish him off with a Shield bomb. The Shield embraced in the ring and ended the show putting their fists together.
Gavin Jasper writes for Den of Geek and is neither a hard-headed man, brutally handsome, or terminally pretty. Follow him on Twitter @Gavin4L