News
WWE Fastlane 2018 Results
As the last stop before WrestleMania, AJ Styles had to face five wrestlers to defend his title. We have the results!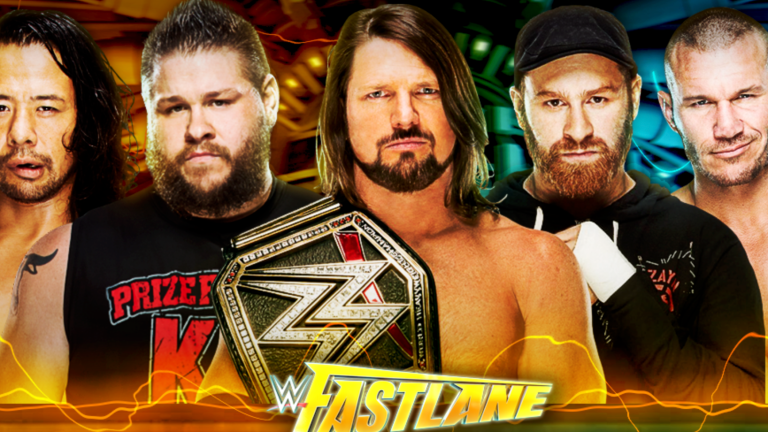 As we're gaining steam on our way to WrestleMania, SmackDown has one more PPV before reaching the grandest stage. Before WrestleMania is etched in stone, we have WWE Fastlane 2018. Fastlane is a pretty new PPV, debuting in 2015 as the big post-Royal Rumble/pre-WrestleMania event. Other than that, there's no real gimmick to it.
Really, the one thing linking them all together is how blatantly obvious the main event winners are because we know what main events are being built towards. Spoiler alert: AJ Styles is going to win.
WWE FASTLANE 2018 RESULTS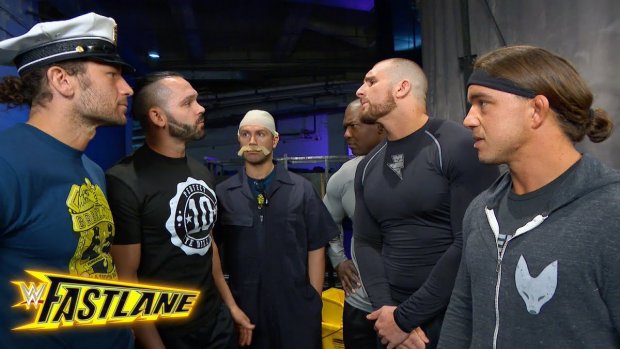 FANDANGO, TYE DILLINGER, AND TYLER BREEZE VS. SHELTON BENJAMIN, MOJO RAWLEY, AND CHAD GABLE
Results: While Breezango kept Benjamin and Gable busy, Mojo tried rolling up Dillinger for a pin. Dillinger kicked out, stunned Mojo with a superkick, then finished him off with a Perfect 10.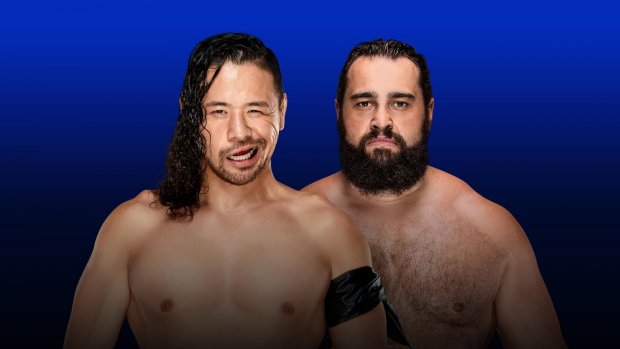 SHINSUKE NAKAMURA VS. RUSEV
Results: Nakamura had Rusev set up for the Kinshasa, but instead ran right into a superkick. Rusev prepared for the Accolade, but Nakamura snuck out, hit a Kinshasa to the back of Rusev's head, then a second one to the face to knock him out.
BOBBY ROODE (C) VS. RANDY ORTON
United States Championship
Results: After a very long and very even match, Roode jumped off the second rope and was met with an RKO. Randy Orton is the new United States Champion.
After the match, Jinder Mahal ran out and attacked Orton. Roode delivered a Glorious DDT to Jinder, then did another one to Orton. He left the ring, angry at his loss.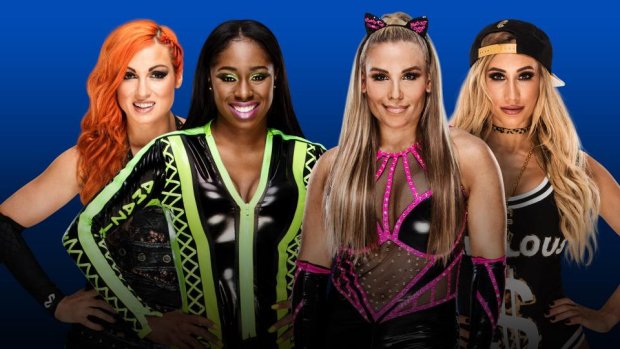 BECKY LYNCH AND NAOMI VS. NATALYA AND CARMELLA
Results: While the ref yelled at Naomi, Natalya brought Carmella's Money in the Bank briefcase with her on the apron. Becky knocked Natalya off the apron, but turned around into a superkick from Carmella for the pin.
THE USOS (C) VS. THE NEW DAY
WWE SmackDown Tag Team Championship
Results: Each team delivered or tried to deliver their opponents' finishers, but neither team could put the other away. After the Usos lept out of the ring onto the New Day, the Bludgeon Brothers walked out and caused a disqualification by destroying the Usos and New Day for several minutes.
CHARLOTTE FLAIR (C) VS. RUBY RIOTT
WWE SmackDown Women's Championship
Results: Becky Lynch and Naomi came to ringside to stand up to the Riott Squad, but the ref told all four of them to leave ringside. Charlotte speared Riott and then made her tap to the Figure Eight.
After the match, Asuka appeared to make it official that she's challenging Charlotte for the WWE SmackDown Women's Championship at WrestleMania instead of going for Alexa's Raw title.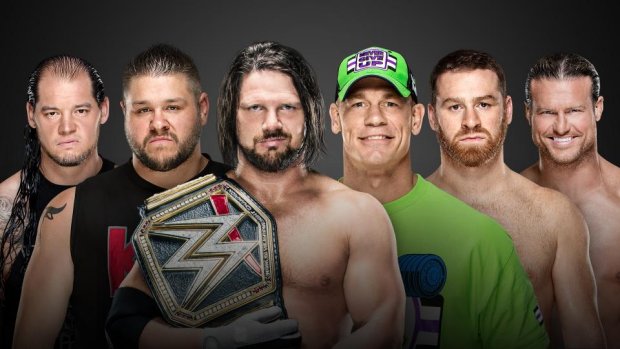 BARON CORBIN VS. KEVIN OWENS VS. AJ STYLES (C) VS. JOHN CENA VS. SAMI ZAYN VS. DOLPH ZIGGLER
WWE Championship
Results: At one point, Sami got in Shane McMahon's face, then moved out of the way as Owens tried a superkick. Shane got nailed instead. When Owens had the match won, Shane pulled the ref out of the ring. Sami then had the match won and Shane pulled him out of the ring. AJ Styles recovered from an Attitude Adjustment through a table and hit Owens with the Phenomenal Forearm to retain hsi title.
After the match, AJ celebrated while Cena sat in the corner, looking dejected. Shane McMahon walked past Sami and Owens, who each stared daggers into him.
Gavin Jasper has a nasty reputation as a cruel dude. They said he was ruthless. They said he was crude. Follow him on Twitter!