News
WWE Extreme Rules 2018 Results and Matches
AJ Styles defends the WWE Championship against Rusev at WWE Extreme Rules 2018?. Will it be Rusev's day or just another Rusev Day?
Money in the Bank is all paid up and now the next PPV on the menu is WWE Extreme Rules 2018. Extreme Rules more or less started as a spinoff to WWE's revival of Extreme Championship Wrestling. After a couple ECW: One Night Stand PPVs, they changed the name to Extreme Rules and went a decade with shows revolving around hardcore-based matches. Cage matches, no holds barred, strap matches, and so on.
It's basically the B-side to TLC.
Once again, the PPV will be a joint Raw/SmackDown endeavor. It'll also be crazy long. That's the new status quo!
WWE EXTREME RULES 2018 RESULTS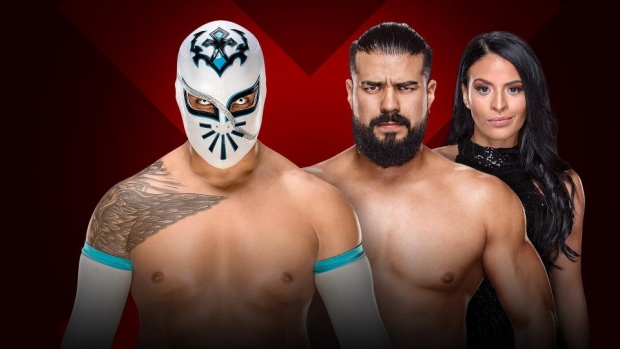 SIN CARA VS. ANDRADE "CIEN" ALMAS
Results: Sin Cara hit a frog splash, only for Zelina Vega to distract the ref. Almas recovered, hit Sin Cara with running double knees into the corner, and finished him off with the Hammerlock DDT.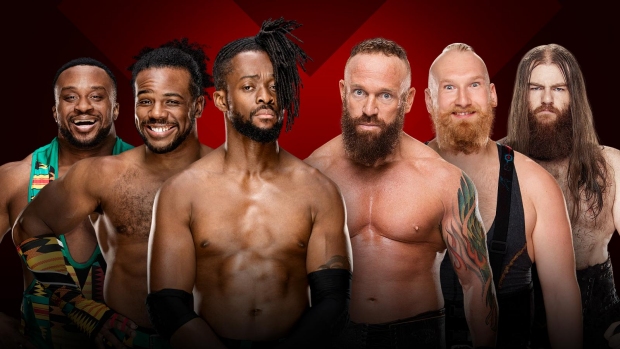 NEW DAY VS. SANITY
Tables match
Results: As Kofi Kingston and Alexander Wolfe brawled on the ring apron, Eric Young jumped off the top rope and splashed onto the reeling Kofi, through the table.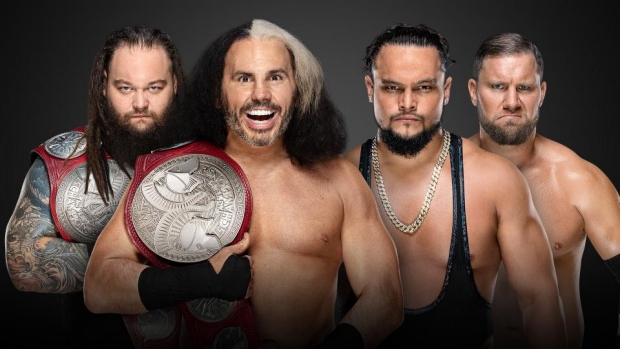 THE DELETERS OF WORLDS (C) VS. THE B-TEAM
WWE Raw Tag Team Championship
Results: Even though the Deleters seemed to have things in hand, somehow Bray got knocked out of the ring and Bo Dallas hit his hanging neckbreaker on Matt Hardy. The B-Team are now tag champs and celebrated up the ramp.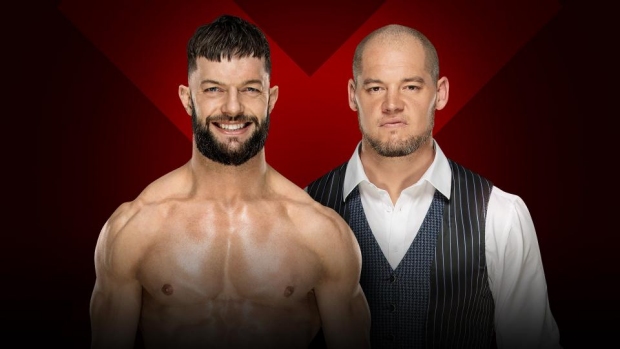 FINN BALOR VS. CONSTABLE CORBIN
Results: Finn Balor went to the top for the Coup de Grace, but Corbin knocked him off. Corbin went for the End of Days, but it was reversed into a roll-up. Balor got the three-count and ran off.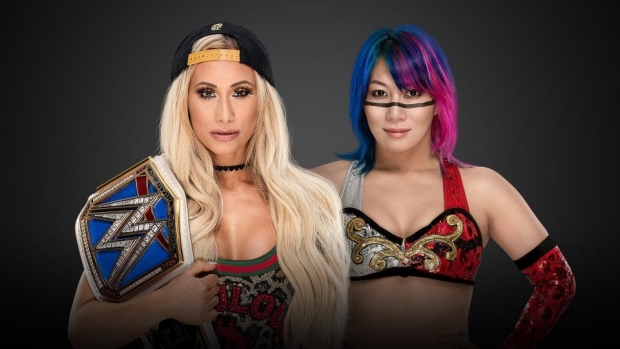 CARMELLA (C) VS. ASUKA
WWE SmackDown Women's Championship, James Ellsworth Suspended in a Shark Cage
Results: James Ellsworth tried to escape the cage and got his leg snagged, meaning he was hanging upside-down. Asuka started laying into him for a bit. Then the cage was lowered so Ellsworth could be put back in, but Asuka beat up the staff and went back to attacking Ellsworth. Carmella shoved Asuka into the cage and pinned her to retain. After the match, Asuka continued to destroy Ellsworth and choked him out with the Asuka Lock.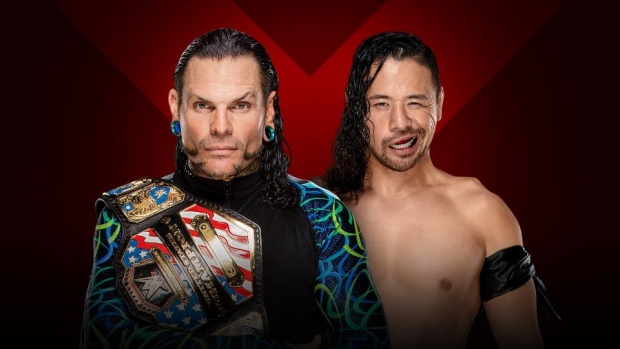 JEFF HARDY (C) VS. SHINSUKE NAKAMURA
United States Championship
Results: Before the bell rang, Nakamura punched Jeff in the balls without the ref seeing. Jeff insisted that the ref start the match and immediately, Nakamura ran through him with the Kinshasa. Nakamura pinned him for the win. Afterwards, Randy Orton came out. Nakamura kept his distance, but Orton chose instead to stomp on Jeff's balls and walk away. Nakamura seemed confused.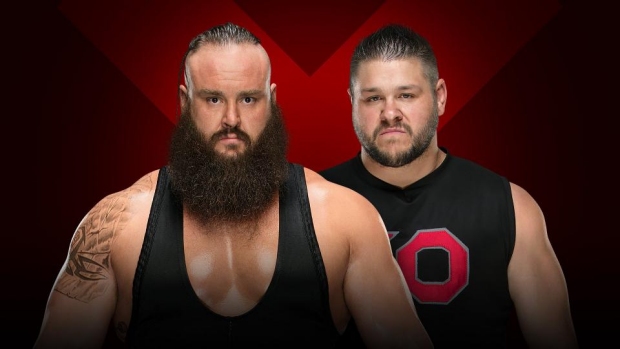 BRAUN STROWMAN VS. KEVIN OWENS
Cage match
Results: Owens handcuffed Braun into one corner and tried to escape, taking a moment to taunt Braun over it. Braun broke the cuffs, climbed up the cage, caught Owens, and then threw him off the cage and threw a table. Owens was taken away by EMTs while Braun laughed at Owens "winning" the match.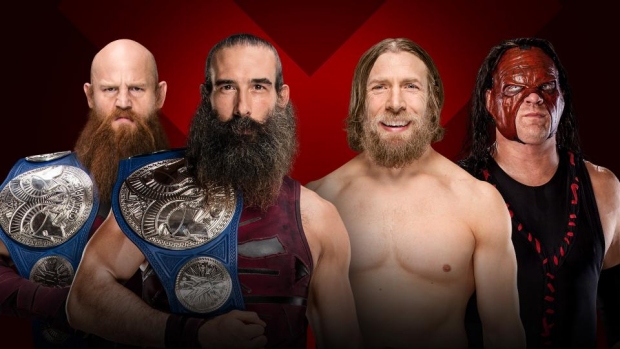 THE BLUDGEON BROTHERS (C) VS. TEAM HELL NO
WWE SmackDown Tag Team Championship
Note: Earlier in the night, the Bludgeon Brothers beat up Team Hell No backstage and attacked Kane's knee with a hammer.
Results: Bryan initially fought the Bludgeon Brothers alone in what was essentially a handicap match. Kane eventually came out, albeit with his leg in a cast. The Bludgeon Brothers still won via hitting Bryan with a Hart Attack off the top ropes.
ROMAN REIGNS VS. BOBBY LASHLEY
Results: Roman knocked Lashley off the top rope with the Superman Punch. He howled and bounced off the ropes for the spear, only for Lashley to intercept him with his own spear. Lashley got the pin, shockingly enough.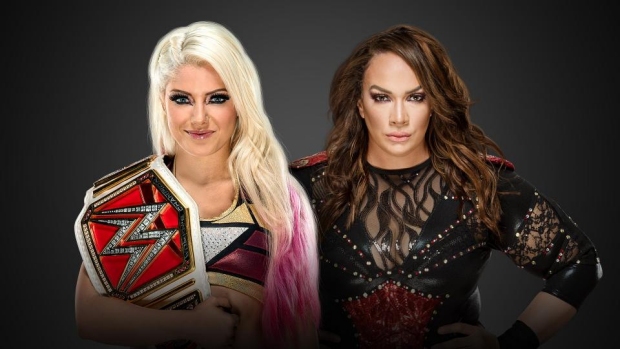 ALEXA BLISS (C) VS. NIA JAX
Extreme Rules match for the WWE Raw Women's Championship
Results: Alexa had Mickie James in her corner while Nia Jax had Natalya. Alexa and Mickie beat down Natalya, which caused Ronda Rousey to run out and attack Mickie. She then chased down Alexa, but Mickie recovered and took Ronda down from behind. In the ring, Nia prepared for a Samoan Drop, only for Mickie to hit her with a chair. Alexa DDT'd Nia onto the chair and pinned her to retain. They then exited before Ronda could get them.
AJ STYLES (C) VS. RUSEV
WWE Championship
Results: Aiden English removed the padding from the top rope, but Rusev ended up running headfirst into it by accident. AJ hit a springboard 450 splash, Rusev kicked out, AJ took out English with a baseball slide, then finished Rusev with the Phenomenal Forearm. After teh match, English tried to explain to a dazed Rusev what went wrong.

DOLPH ZIGGLER (C) VS. SETH ROLLINS
30-Minute Iron Man Match for the WWE Intercontinental Championship
Results: At first, Rollins had a 2-0 lead, but McIntyre ran in and attacked him, turning it into 3-0, but getting McIntyre removed from the ring. Over time, it became 4-4 and by the time Rollins had the match won, the time ran out. Ziggler left with the belt until Kurt Angle appeared to start up sudden death. Immediately after the bell, McIntyre returned to distract Rollins. Ziggler caught Rollins with the Zigzag and pinned him.
Gavin Jasper will watch Extreme Rules as part of a double-feature with Cider House Rules. Follow him on Twitter!