News
WWE Extreme Rules 2017: Results and Matches
Raw's big PPV has five men battle it out to decide who's next to be Brock Lesnar's victim. Here's the results.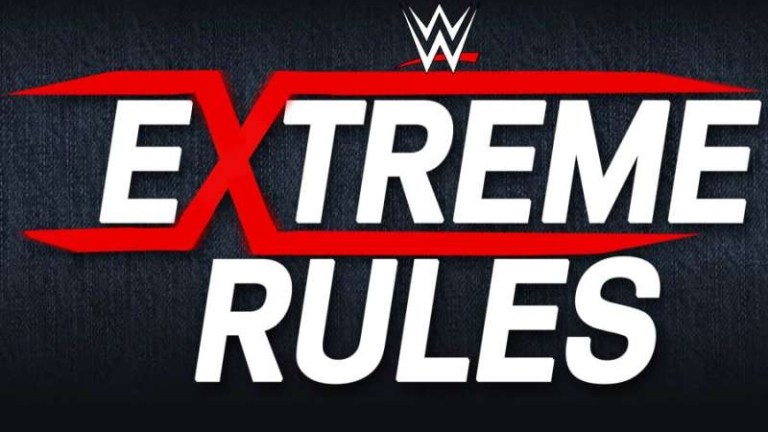 In July, WWE has an event coming that's inexplicably called Great Balls of Fire. Well, much like there's a Road to WrestleMania, Great Balls of Fire will get a lead-up with WWE Extreme Rules 2017. This will be the ninth edition of Extreme Rules, which started back in 2009. The gimmick of the show is…gimmicks! Lots and lots of gimmicks. Every, or almost every, match is a gimmick match of some sort. Some more extreme than others.
This year's show is a little interesting as the unfortunate injury of one Braun Strowman threw a wrench in the company's plans.
WWE EXTREME RULES 2017 RESULTS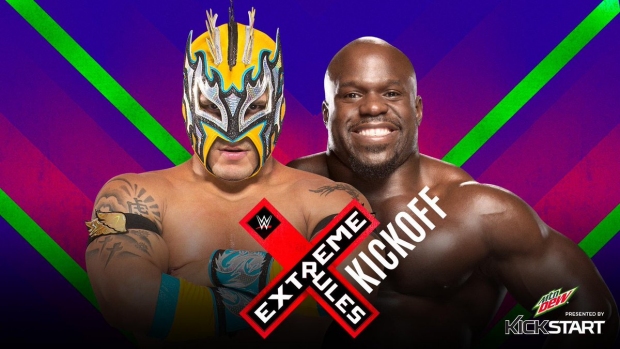 KALISTO VS. APOLLO CREWS
Results: After an even battle, Apollo started arguing with Titus on the apron. Kalisto snuck in-between them and hit Salida del Sol to pin Apollo.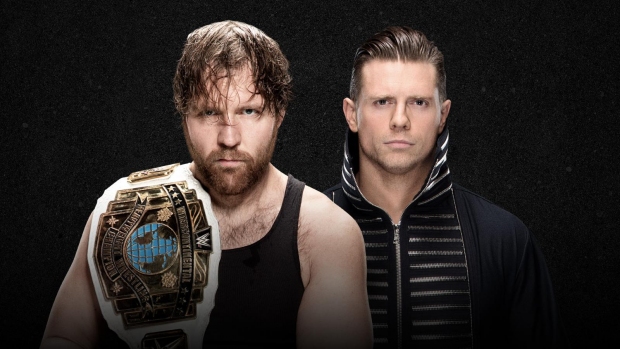 DEAN AMBROSE (C) VS. THE MIZ
If Ambrose Gets Disqualified, He Loses the Intercontinental Championship
Results: Feeling desperate, Miz called for Maryse to slap him. She did, but the ref saw through their scam and sent Maryse to the back. While the ref yelled at her to leave, Miz threw Ambrose into the ref from behind. Ambrose pleaded his case as the ref went to the timekeeper to potentially DQ him. Miz sprung up, took down Ambrose with the Skull-Crushing Finale and regained the Intercontinental Championship.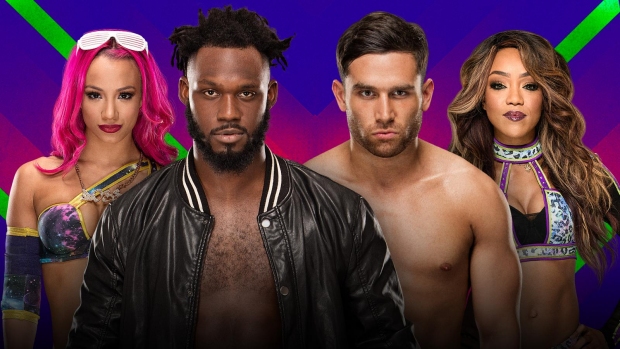 SASHA BANKS AND RICH SWANN VS. NOAM DAR AND ALICIA FOX
Mixed Tag-Team Match
Results: As Noam Dar tended to Alicia Fox on the outside, Sasha jumped off the top ropes to hit him with double knees. Then they put Noam back into the ring, where Rich Swann hit a twisting 450 splash for the win.
—
After the match, "The Drifter" Elias Samson sang a song about how Baltimore is bathed in filth. This didn't lead to a match or anything. Just a segment to rile up the crowd.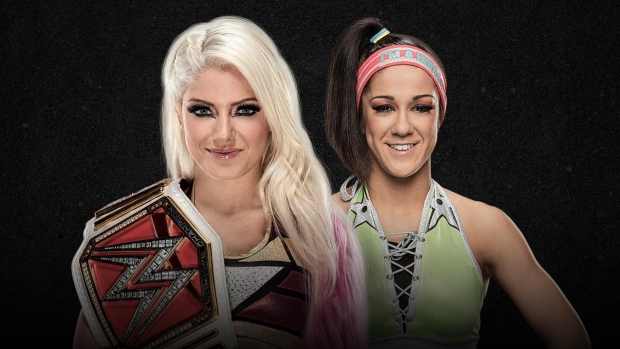 ALEXA BLISS (C) VS. BAYLEY
Kendo Stick on a Pole match for the WWE Raw Women's Championship
Results: Bayley couldn't bring herself to use the kendo stick on Alexa Bliss, so Alexa rather easily thrashed her until finishing her off with a DDT.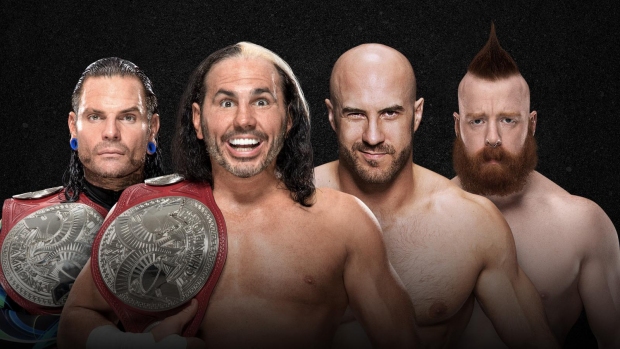 THE HARDY BOYZ (C) VS. CESARO AND SHEAMUS
Steel Cage match for the WWE Raw Tag Team Championship
Results: Jeff Hardy was the first to leave the cage, but that just meant that Cesaro and Sheamus could beat on Matt. Jeff returned to jump off the cage onto his opponents. Afterwards, Sheamus and Cesaro started to climb out while Matt slowly dragged Jeff out the door. In the end, Sheamus and Cesaro hit the floor an instant before Jeff and they regained the tag titles.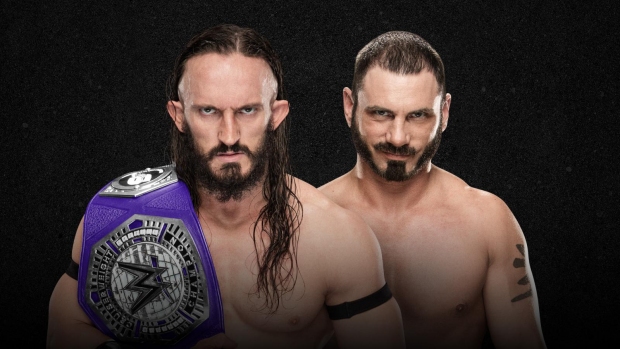 NEVILLE (C) VS. AUSTIN ARIES
Submission match for the Cruiserweight Championship
Results: Austin Aries made Neville tap to the Last Chancery…outside of the ring, where it didn't count. Aries tried diving to the outside onto Neville, but missed and hit his shoulder into the barricade. Neville brought him back in, hit the Red Arrow right onto Aries' shoulder and immediately made him tap to the Rings of Saturn.
BRAY WYATT VS. SETH ROLLINS VS. ROMAN REIGNS VS. FINN BALOR VS. SAMOA JOE
Fatal 5-Way for #1 Contendership for the WWE Universal Championship
Results: With most everyone else taken out, Finn Balor took it to Roman Reigns and dropped down onto him with the Coup de Grace. All of the sudden, Samoa Joe latched onto Finn with the Coquina Clutch. Finn passed out and Samoa Joe will be taking on Brock Lesnar at Great Balls of Fire!
Gavin Jasper holds a candle for Braun's return. He isn't finished yet. Follow Gavin on Twitter!