News
WWE Does it Right Airing NXT on USA Network
As part of WWE Week on USA, NXT had a one-hour special on USA Network Wednesday night ...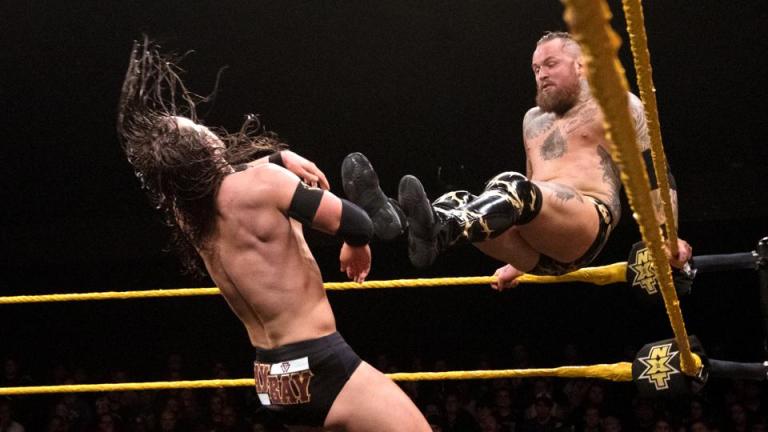 WWE's NXT brand made is cable television debut on Wednesday night, when NXT aired on USA Network as part of the channel's "WWE Week" celebration.
For those living under a rock somewhere, NXT has beena project, run by Triple H, where WWE has created its own alternative, and put it under its umbrella. It's a fascinating concept.
NXT airs weekly on WWE Network but tonight the audience would, more than likely, be much higher. WWE has a tick over 1 million subscribers, and more than that watch WWE's weekly flagship shows, especially when the network subscribers represent a worldwide number and the viewership numbers from Nielsen are only domestic viewings.
In a time where WWE is trying to generate as many subscriptions as possible, this was a smart, smart decision.
Triple H was able to feature some of NXT's top talent in the one-hour show. At the end of the program NXT introduced you to who it was, and hopefully, it left people want to see more.
As far as promoting live events and building characters, NXT is miles ahead of its main-roster counterparts. The money is obviously in Raw and SmackDown, and nothing is ever going to change that, but for now, NXT can celebrate a good night as it continues to anchor WWE's original programming on the network, outside of pay per views.
Andrade "Cien" Almas beat Fabian Aichner
Despite the time limitations in this opener, this was a very entertaining match with a lot of offense crammed in to about two minutes. That's become an "indie" staple in recent years, and it's also something NXT has been able to harness quite well even within WWE's structure.
It's no secret that NXT seems to play by different rules than the main roster in WWE.
The NXT announce team was also really strong, putting over the amount of offense Aichner was able to get in on the NXT Champion. The NXT announce team is the best announce team on WWE television.
Ember Moon video package
Here's where NXT was really smart. Even if Moon wasn't going to be featured in a match, she's one of the biggest names on the show and WWE made sure to spotlight her on an important night for the brand. This was well done, and really smart.
Authors of Pain beat Oney Lorcan and Danny Burch
If you're a new NXT viewer, seeing the show for the first time, the Authors of Pain are officially the biggest and baddest tag team on the WWE roster.
The AOP went over huge in this match. It was good to see the AOP on this show, because their look is so unique. I think it might draw comparisons to the Bludgeon Brothers on SmackDown Live, but really the AOP are on another level and I don't think the gimmicks are that similar. AOP is just way cooler, and maybe that's why.
Aleister Black beat Adam Cole to advance to a No. 1 contender's four-way match
This was the right main event to feature on this show, and it delivered in every way it should have. It wasn't pay-per-view quality, but that's not what WWE was looking for. They were looking for a strong main event to get people — not regular viewers, but non-subscribers — into the NXT product and then the hope is that they can monetize those people into network subscriptions.
Coles is beginning to find traction in his role after debuting before SummerSlam four months ago. It feels like he's starting to get more comfortable with his position on the roster and he's putting in several top-notch performances. I thought Cole (and Black) were great here.