News
WWE 2K15 Cover Revealed!
You'll never guess who the WWE Superstar on the cover of WWE 2K15 is. Oh, wait...yes you will.
LET'S GO, COVER! COVER SUCKS! LET'S GO, COVER! COVER SUCKS! LET'S GO…oh, you get the picture.
About ten years ago, John Cena claimed that your time was up and his time is now. Well, his time has been the last ten years and to the frustration of many, it seems it isn't going to let up. Yep. He's champ again. Soak it in, boys and girls. Soak it in.
John Cena has a load of catch phrases and one of his most famous is, "You can't see me!" Strangely, that's been pretty accurate for the WWE 2K games ever since THQ broke away from calling them WWE Smackdown vs. Raw several years ago. Back in WWE Smackdown vs. Raw 2011, Cena was on one of the covers, sharing it with Big Show and The Miz. WWE 2K12 featured Randy Orton, 2K13 had CM Punk, and 2K14 had The Rock. For a decent stretch, Cena's been borderline left in the dust as the face of WWE video games.
But that's changed. What's that other thing John Cena always says? "Hustle, Loyalty, and Respect?" Hm… no. Some crap about how half the people love him and half the people hate him? Nah, not that. "JBL is poopy?" No, definitely not that. Wait, I remember.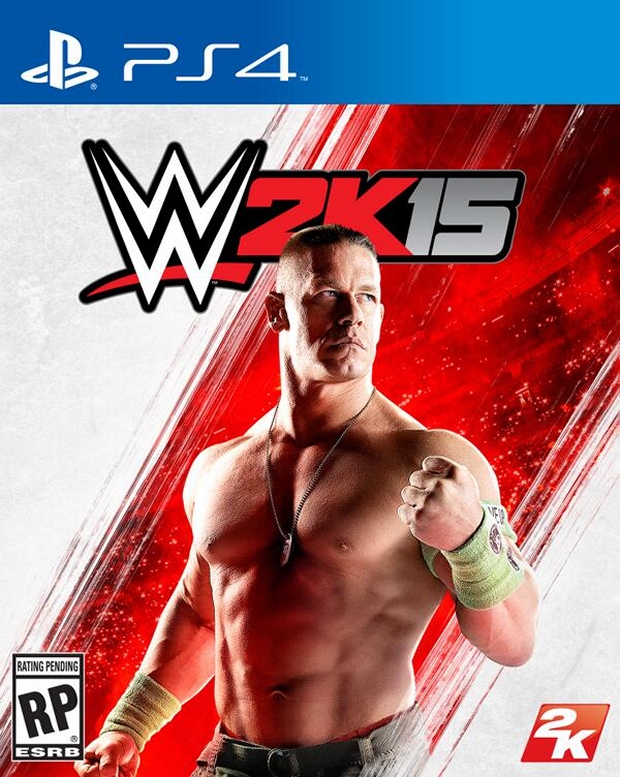 "THE CHAMP IS HERE!"
2K Sports and Visual Concepts will be releasing WWE 2K15 this October and as of tonight's, it's been made official that John Cena is going to be the cover boy. They first announced it on @WWEGames' Twitter and then shortly after during an opening promo on Raw. But there he is. John Cena. Deep in thought, trying to figure out whether or not he remembered to punch someone earlier.
Few details are known about WWE 2K15 so far other than the rumored inclusion of Sting, where they've apparently filmed a special commercial to mark his appearance. They've already cannibalized the Attitude Era in 2K13 and WrestleMania history in 2K14, so it'll be interesting to see where they can go from here while still keeping things fresh. Either way, it'll be worth it for those who feel like watching Video Game Championship Wrestling off Twitch.
Anyway, John Cena's fine and all. I mean, he does all that charity work and he's a genuinely good person and all, but I can't help but agree with Paul Heyman. We should have gotten this.
HEY! That's more like it.