News
Wu-Tang Clan Origin Series Coming to Hulu
Wu-Tang: An American Saga brings the rhymes and reasons of the Wu-Tang Clan to Hulu.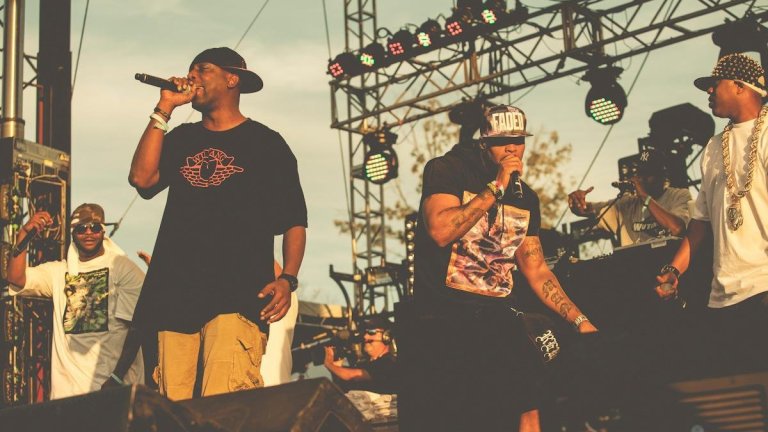 Wu-Tang slang'll leave your headpiece hanging but Hulu will translate their origin in Wu-Tang: An American Saga. The streaming service ordered a 10-episode scripted drama based on the true story of the Wu-Tang Clan. The series was inspired by The Wu-Tang Manual and Tao of Wu.
Formed by Bobby Diggs, aka The RZA, The Wu-Tang Clan released five gold and platinum albums, selling 40 million albums worldwide.  Wu-Tang: An American Saga is created, written, and executive produced by Alex Tse, who wrote the Superfly remake, and The RZA.
"I'm delighted to be partnering with Hulu and Imagine to explore the vast story of the Wuniverse," said The RZA. "Wu-Tang through our music has always strove to inspire as we entertain. This opportunity to continue the Wu – Saga in a 10-episode series will exponentially increase our inspirational style of entertainment. In the immortal words of ODB 'Wu-Tang is for the Children.'
Based on one of the most influential and important groups in hip-hop history, Wu-Tang: An American Saga will be executive produced by Imagine's Brian Grazer (Empire, Genius) and Francie Calfo (Empire, Genius), Wu-Tang Clan's The RZA and Method Man, and Tse.
"I've been a fan of Wu-Tang since the mid-90's and recognized quickly how significant Wu-Tang and The RZA were to the world of hip-hop music and culture," Grazer said in a statement. "Over the years I've gotten to know RZA and it's clear that he is the soul and storyteller of Wu-Tang. Working with RZA and Alex Tse on this series has been a highlight of my career and Hulu is the perfect partner to bring this story to a global audience."
"Ever since I heard 'Da Mystery of Chessboxing' on the B-side maxi-cassette single of 'C.R.E.A.M.' I've been a lifelong Wu fan.  I'll be celebrating this by buying a pair of Clarks Wallabys," Tse said in a statement.
Imagine Television creative executive James Seidman will oversee the project for Imagine. Wu-Tang: An American Saga marks Hulu's second project with Imagine following the Emmy and Grammy Award winning documentary, The Beatles: Eight Days A Week – The Touring Years.
"It is fitting that WuTang: An American Saga is our first series to launch this new chapter as an independent production company/studio as it embodies all of the elements we look for in a story: ambition, vision, imagination, communityand the power of music to transcend our lives," said Calfo.
The series will be set in New York in the early 1990s at the height of the crack epidemic as a group of young men decide to do art for a living rather than deal on the street.
"The Wu Tang clan has made an immeasurable contribution to music and our popular culture" said Craig Erwich, Hulu's SVP of Originals. "Their unique musical form and authentic storytelling continues to speak to our times. This series is a conversation worthy event that will bring their history and music to life in a way that hasn't been seen before."
"Imagine, Hulu and Wu-Tang – I'm thrilled with this collaboration. This is a major win for hip hop," Method Man said in a statement. 
Wu-Tang Clan members Ghostface Killa, Inspectah Deck, Masta Killa and GZA as well as the Estate of Ol' Dirty Bastard, will serve as consulting producers on the project.
"Wu-Tang is forever. We're stepping into new chambers with Hulu and bringing our fans with us," said Ghostface Killa.
Further reading: Jimi Hendrix Experience Electric Ladyland Box Set Coming for 50th Anniversary
"I look forward to collaborating with Hulu and Imagine for the production and filming of The Wu-Tang Series. This has been a long time request from fans and supporters for many years and it is long overdue. We now get to grant their wishes," said GZA.
There is no word yet on when the series will air.
Culture Editor Tony Sokol cut his teeth on the wire services and also wrote and produced New York City's Vampyr Theatre and the rock opera AssassiNation: We Killed JFK. Read more of his work here or find him on Twitter @tsokol.
Read and download the Den of Geek NYCC 2018 Special Edition Magazine right here!