News
WrestleMania 33 Results
We've got the complete WrestleMania 33 results and match card for you right here.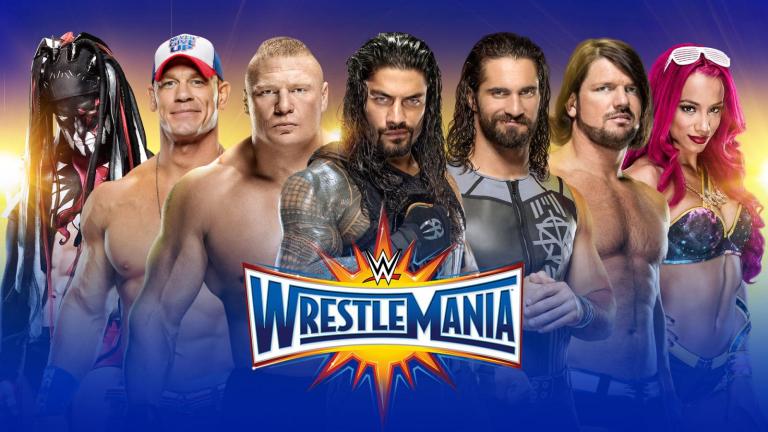 WWE's big hitter is always the biggest show of the year and much like last year, they're going a bit overboard with it because there's like a million matches.
WrestleMania first hit the scene in 1985 as WWF's make-or-break experiment. Its main event of Hulk Hogan and Mr. T vs. Roddy Piper and Paul Orndorff paid off and it continued on, finally establishing itself as a much-watch epic of a wrestling show two years later when Hulk Hogan faced Andre the Giant. Over decades, we've seen such classics as Hogan vs. Warrior, three iterations of Austin vs. Rock, two iterations of Shawn Michaels vs. Undertaker, and so much more.
This was an excellent, potentially historic show.
Watch WrestleMania 33
Subscribe to WWE Network & get your First Month Free! Get instant access to Pay-Per-View Events & Exclusive Programming – No Commitment Required!
Wrestlemania 33 Results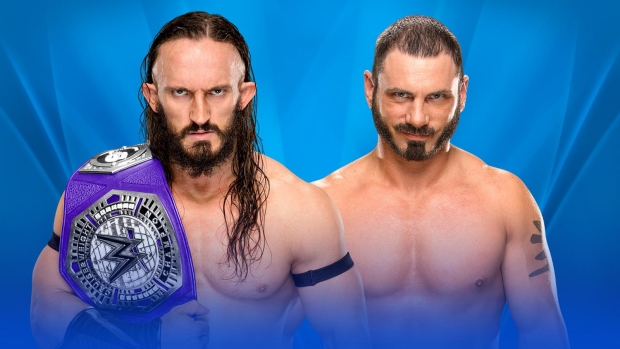 NEVILLE (C) VS. AUSTIN ARIES
WWE Cruiserweight Championship
Prediction: Neville will retain.
Winner: Neville!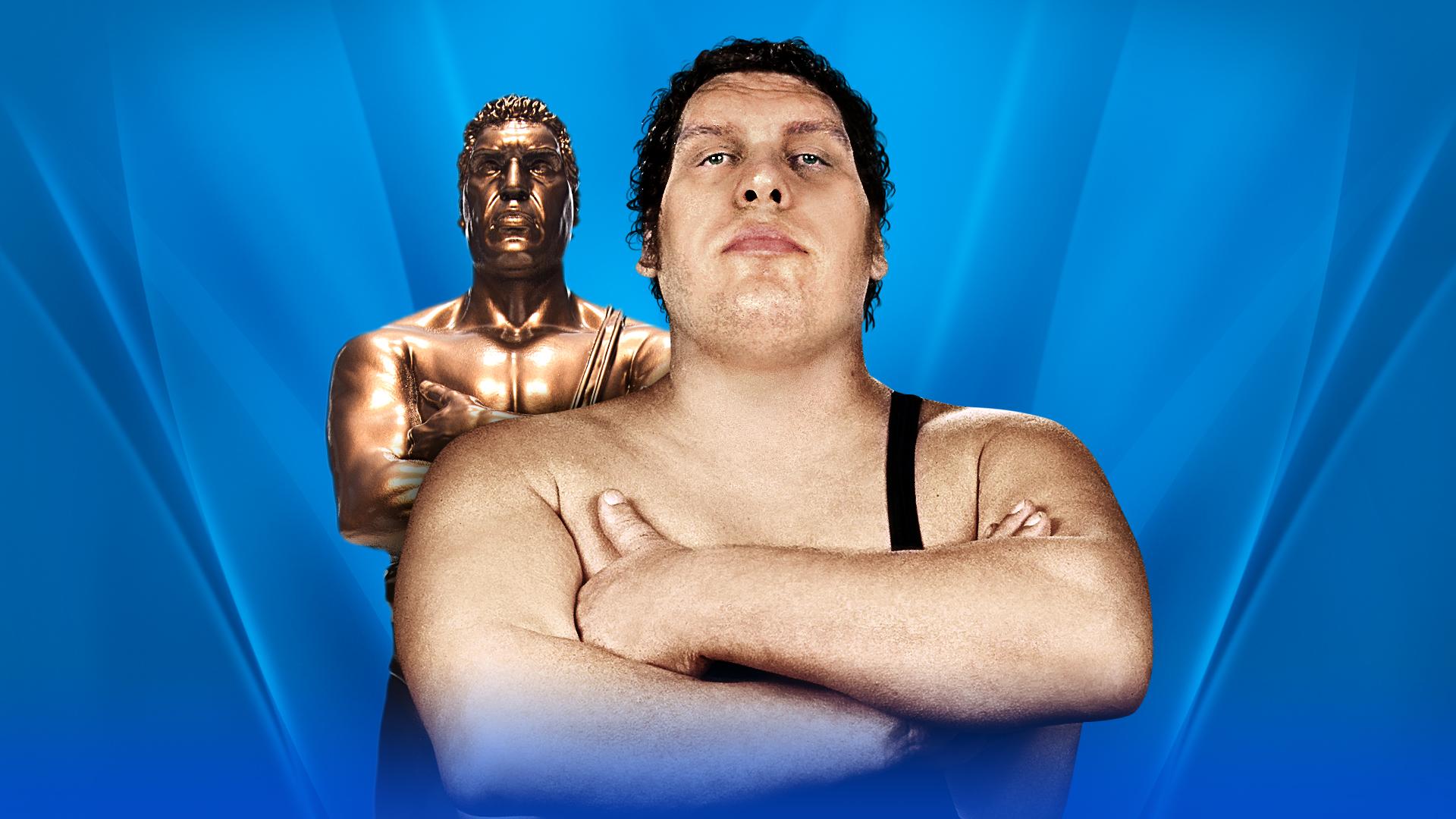 2017 ANDRE THE GIANT MEMORIAL BATTLE ROYAL
Past winners include Cesaro, Big Show, and Baron Corbin.
Mike's Prediction: Braun Strowman wins this year.
winner: Mojo Rawley wins…with an assist from Rob Gronkowski?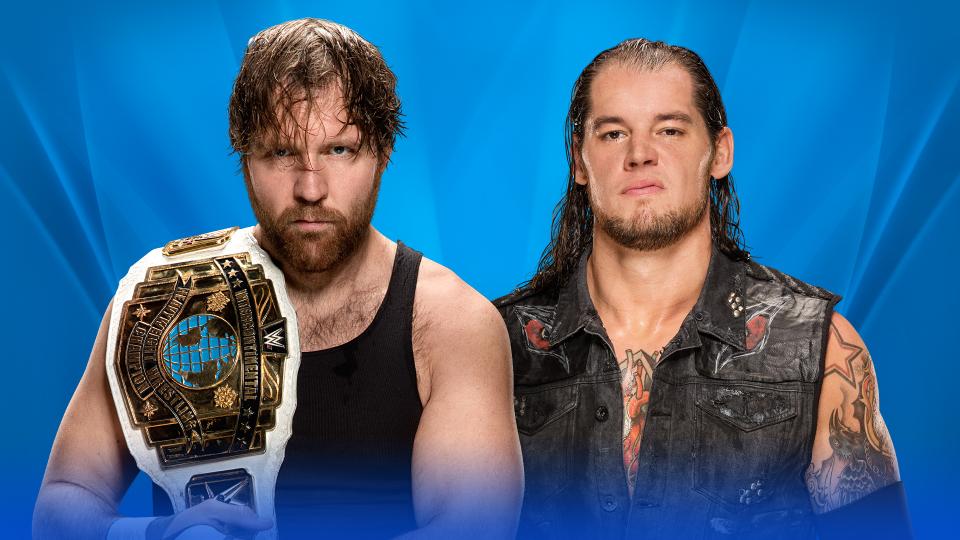 Dean Ambrose vs. Baron Corbin
Intercontinental Championship Match
Mike's Prediction: It's WrestleMania, and Vince likes to put babyfaces over. This is another match where I think Corbin benefits from the win more, but they'll keep the title on Ambrose. This match could also open the show, and I don't think they'll want to put a heel over in the opener.
winner: Dean Ambrose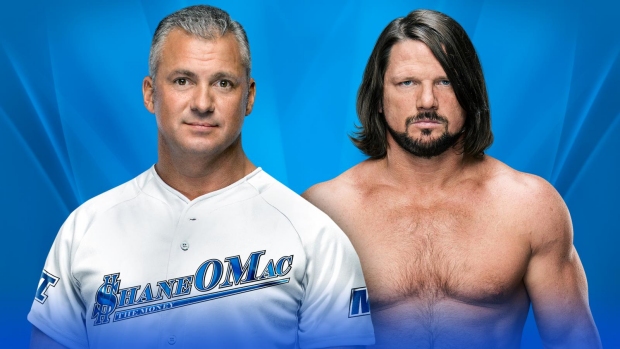 SHANE MCMAHON VS. AJ STYLES
Mike's Prediction: Shane has no business being in this match, let along winning it. I hated on SmackDown this week, where Shane told AJ he "needed to bring his A game." Um, no. AJ should be able to beat Shane with his D game, let alone his A game. His A game should literally kill Shane McMahon.
winner: AJ Syles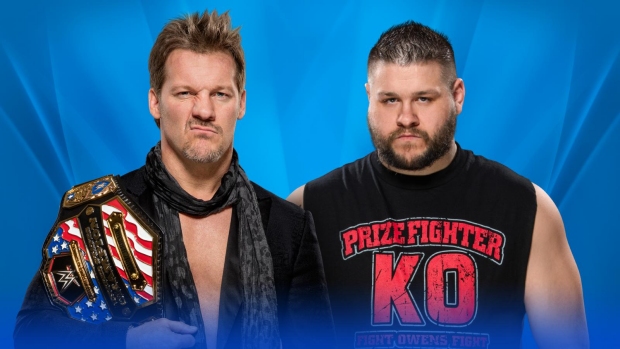 CHRIS JERICHO (C) VS. KEVIN OWENS
United States Championship
Mike's Prediction: There have been rumors that Jericho is wrapping up his current WWE run. If that's true, Owens gets the title here and moves on to new feuds this spring and summer. Even if those rumors are incorrect and Jericho is sticking around, Owens needs the win here over his former partner.
winner: Kevin Owens is your new United States Champion!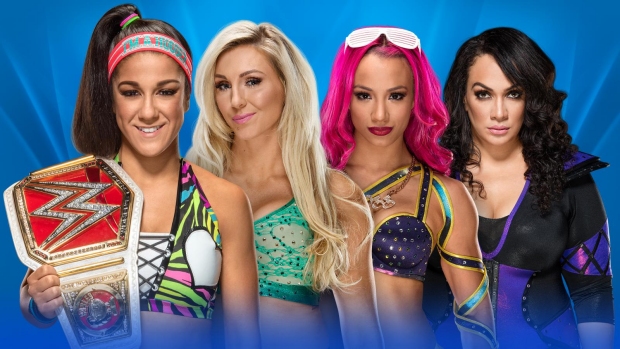 BAYLEY (C) VS. CHARLOTTE VS. SASHA BANKS VS. NIA JAX
Fatal 4-Way Elimination for the WWE Raw Women's Championship
Mike's Prediction: I'm getting the feeling we'll have a heel turn here from Sasha. My prediction is we'll see Bayley and Sasha team up, clearing the ring of Jax and Charlotte but Sasha will attack Bayley from behind or pull another kind of cheap shot to win the title.
winner: Bayley retains the title after all!
BIG CASS AND ENZO VS. LUKE GALLOWS AND KARL ANDERSON (C) VS. CESARO AND SHEAMUS
Ladder Match for the WWE Raw Tag Team Championship
SURPRISE ENTRANTS! Matt and Jeff Hardy!
Mike's Prediction: It feels like Enzo and Cass have been on the main roster for a long time, but in reality, it's only been one year. They debuted the night after WrestleMania 32. Here, their first-year run comes full circle and they win the tag titles.
winners: Matt and Jeff Hardy. No, for real! That happened!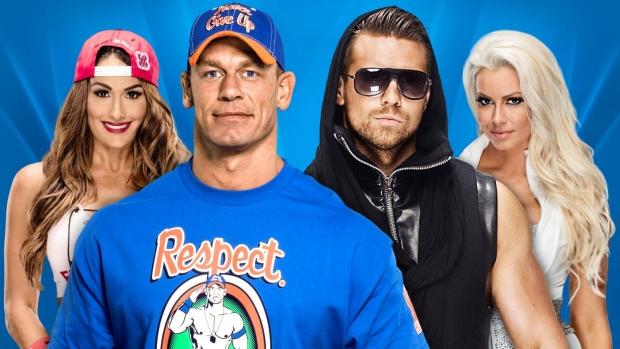 NIKKI BELLA AND JOHN CENA VS. MIZ AND MARYSE
Mike's Prediction: There's no reason for Miz and Maryese to win this match. Considering Cena is going away for a while for more movie projects after WrestleMania, you could certainly suggest Miz needs a big win here and becomes a bonafide main-eventer for the summer, but that's not how WWE operates. In WWE's world, there's no reason for Cena and Nikki to lose this match.
winner: John Cena and Nikki Bella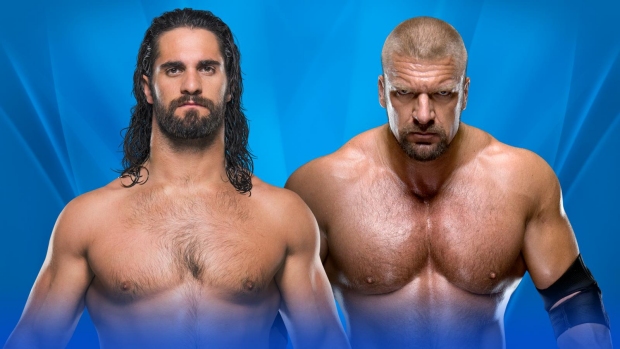 SETH ROLLINS VS. TRIPLE H
Non-Sanctioned Match
Mike's Prediction: They have a chance to tell a really great story. Rollins, the returning injured wrestler on one leg, comes back and beats his former mentor.
winner: Seth Rollins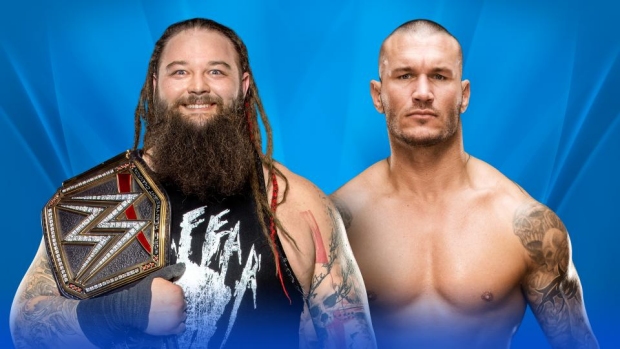 BRAY WYATT (C) VS. RANDY ORTON
WWE Championship
Mike's Prediction: The booking here has been very interesting. The heel isn't the ony going over strong going into the match. Orton has been getting the upper hand, burning down the Wyatt compound and torturing Wyatt in recent weeks. That's setting up Wyatt to go over.
winner: and new champion…Randy Orton!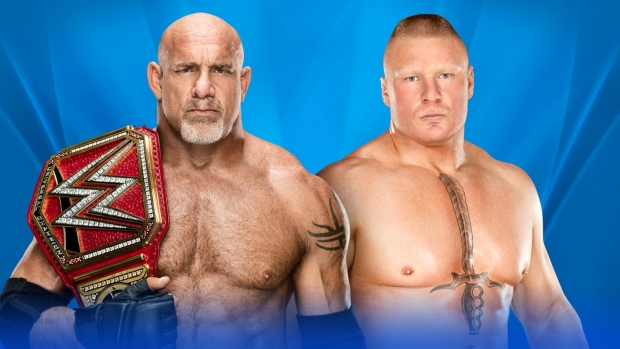 BILL GOLDBERG (C) VS. BROCK LESNAR
WWE Universal Championship
Mike's Prediction: This match has the potential to be an absolutely disaster. It's built to a point where WWE might think they have to put this match on last, but in reality, this match has no business going on last. Expect Lesnar to win.
winner: Brock Lesnar is your new champion!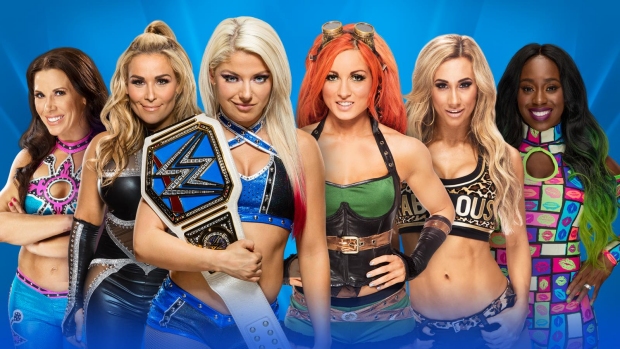 MICKIE JAMES VS. NATALYA VS. ALEXA BLISS (C) VS. BECKY LYNCH VS. CARMELLA VS. NAOMI
Six Pack Challenge for the WWE SmackDown Women's Championship
Mike's Prediction: Naomi is returning from injury after having to relinquish the title. It's a good feel-good story for her to come back here and win the title.
winner: Naomi!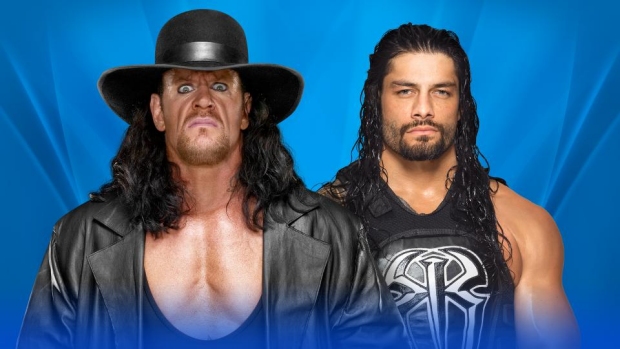 THE UNDERTAKER VS. ROMAN REIGNS
Prediction: There are things I'd like to see happen here, and things that I think we'll see happen here. I'd like Reigns to turn heel, win the match and beat up a fallen Undertaker after the match. I think we'll see Reigns win the match and shake hands with Undertaker, as Vince McMahon continues to try to get Reigns over as a top babyface.
winner: Roman Reigns
WWE HALL OF FAME CEREMONY
On March 31, the Friday before WrestleMania, the WWE Network featured the lengthy Hall of Fame ceremony featuring the class of 2017. The inductees are:
– Kurt Angle, inducted by John Cena- The Rock 'n' Roll Express (Ricky Morton and Robert Gibson), inducted by Jim Cornette- Theodore Long, inducted by JBL and Ron Simmons- Diamond Dallas Page, inducted by Eric Bischoff- Beth Phoenix, inducted by Natalya- "Ravishing" Rick Rude, inducted by Ricky Steamboat- Warrior Award winner Eric LeGrand, inducted by Dana Warrior
Gavin Jasper realizes that Bray Wyatt's WrestleMania streak is the opposite of the Undertaker's. Hopefully he actually wins for once this year. Follow Gavin on Twitter!