News
Work For Us! Digital Ad Sales Rep in NYC Area Wanted!
We're looking for an experienced digital ad sales representative in New York City or the surrounding areas!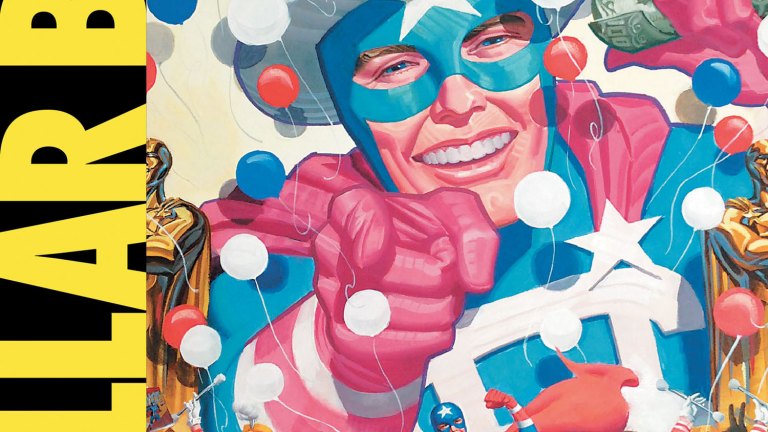 Could you sell battle armor to a Klingon? Can you talk the hubcaps right off the Batmobile? Are you as confident as Hal Jordan? Do you need a job? We're hiring! Den Of Geek US is looking for a digital ad sales representative in New York City or the surrounding area. Your mission (should you choose to accept it) will be to sell direct advertising to a wide range of entertainment and electronic agencies and clients. You will have direct agency contact and be expected to drive new business while also cultivating direct client relationships.
Now, this is where your fandom comes in. You'll be working closely with the Den Of Geek editorial team to identify potential buyers and help come up with creative, innovative techniques and campaigns based on upcoming Den Of Geek coverage and seasonal consumer behavior! The ideal candidate can balance an articulate, professional pitch strategy with an energetic, passionate knowledge of the clients' product and customer base with efficient account management skills to generate and grow strong yields and client base.
One to two years digital sales or digital advertising agency experience is a MUST. You should have enough of a working knowledge of the product and its audience to sell confidently to decision makers at all levels, on the phone and in person.
And yes, you'll get paid. Our base salary is competitive and there are commission opportunities to be had!
Who are you? You are:
– A strong team player with excellent self motivation!  
– Confident in selling both face to face, by phone and via email!
What can you do? Well…you can:
– Source new business from competitor sites and trade press!
– Grow and maintain sales from both direct clients and advertising agencies!
– Achieve call and meeting targets!
– Strong organizational skills to fulfil the sales process from the sell to copy sourcing!  
– Work effectively to meet deadlines!
– Leap tall buildings in a single bound! Alright…we can probably overlook this one if you can't.
Sound like you? Then come to the Dark Side…erm…we mean…join our team! Send your resume, cover letter, and salary expectations to Jennifer Bartner Indeck at:  jbindeck@denofgeek.us