News
Woodstock 50 Cancels Their Cancellation
Dentsu Aegis Network's prudence turns into butterflies as Woodstock 50 cancelled no more.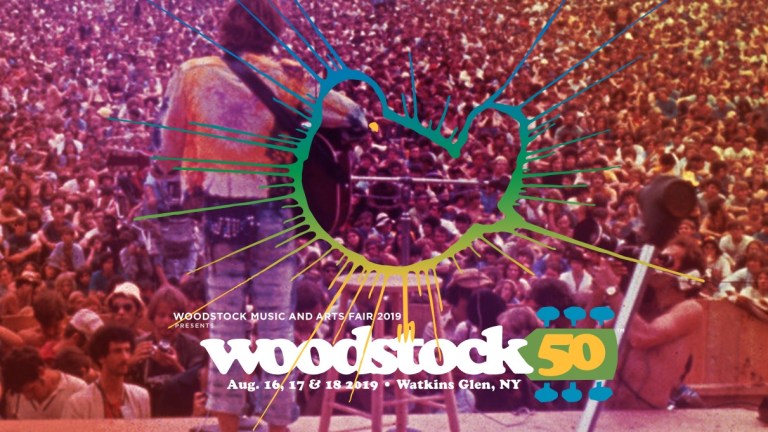 By the time we get to Woodstock 50 half the investors will be gone, but the organizers of the event say the show will go on. In spite of, or for spite, reports saying a spokesperson for Dentsu Aegis, the Japanese financial partners of Woodstock 50, told the press the event was canceled, organizers say it is moving forward, according to Variety.
"Woodstock 50 vehemently denies the festival's cancellation and legal remedy will (be) sought," according to the official Woodstock 50 statement, via Variety.  
Woodstock 50 was to include performers such as Santana, Janelle Monáe, David Crosby, John Fogerty, Jay-Z, Chance The Rapper, Miley Cyrus, Dead & Company, the Killers, and Brandi Carlile. The festival was set for August 16-18 in Watkins Glen, New York. Tim O'Hearn, the administrator for Schuyler County, confirmed the cancellation after he was contacted by Dentsu Aegis Network.
Further reading: Real Vinyl History: The Mercer Arts Center Collapsed 43 Years Ago Today
Organizers initially announced tickets would go on sale in January and the performers would be announced in February. They were late on both counts. Tickets were supposed to go on sale on April 22, but are still not yet available. Festivals usually announce the artist roster and begin selling tickets months in advance. According to reports, the artists were paid based on an original sold-out audience estimate of 125,000, but Schuyler County administrator O'Hearn believed the site could accommodate an audience of 75,000 people. A smaller audience would mean tickets would cost more, so tickets were never printed. Woodstock 50 organizers say they registered over 250,000 potential ticket-buyers. The event organizers confirmed the money is being held in escrow.
"Despite our tremendous investment of time, effort and commitment, we don't believe the production of the festival can be executed as an event worthy of the Woodstock Brand name while also ensuring the health and safety of the artists, partners and attendees," the backers said in a said in a statement. "As a result and after careful consideration, Dentsu Aegis Network's Amplifi Live, a partner of Woodstock 50, has decided to cancel the festival. As difficult as it is, we believe this is the most prudent decision for all parties involved."
Further reading: Pink Floyd Members Reunite: Roger Waters Joins Nick Mason on Stage in NYC
Denstu, one of Japan's largest advertising and public relations agencies, also took issue with the site's infrastructure, and sanitation. The company invested more than $30 million in the event, according to reports. Vendor Superfly Prods. and booker Danny Wimmer are also investors.
Woodstock 50 organizers, including promoter Michael Lang, who was also a co-founder of the original 1969 Woodstock festival, said they would bring in new financial partners.
"We are committed to ensuring that the 50th Anniversary of Woodstock is marked with a festival deserving of its iconic name and place in American history and culture," the statement from Woodstock 50 read. "Although our financial partner is withdrawing, we will of course be continuing with the planning of the festival and intend to bring on new partners. We would like to acknowledge the State of New York and Schuyler County for all of their hard work and support. The bottom line is, there is going to be a Woodstock 50th Anniversary Festival, as there must be, and it's going to be a blast."
Organizers say the festival will take place as planned at Watkins Glen International racetrack.
Culture Editor Tony Sokol cut his teeth on the wire services and also wrote and produced New York City's Vampyr Theatre and the rock opera AssassiNation: We Killed JFK. Read more of his work here or find him on Twitter @tsokol.