News
William Shatner Christmas Album Coming
Henry Rollins will join William Shatner for a festive cover of Jingle Bells. A duet with Iggy Pop also awaits...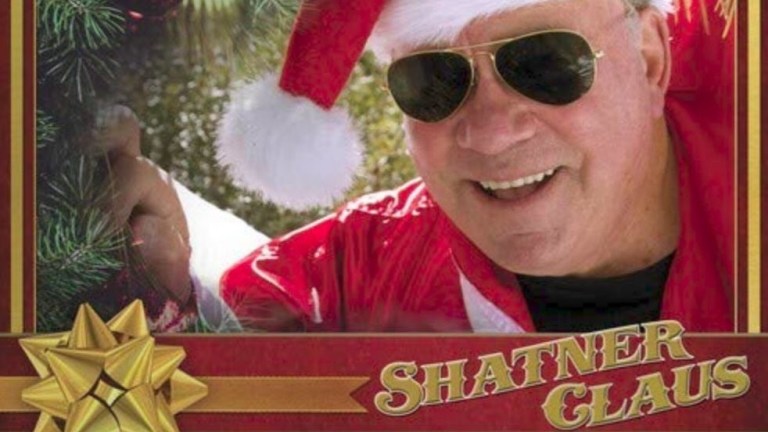 In case you missed arguably the biggest news of this past weekend, Star Trek legend William Shatner is planning to release his first Christmas album. The original (and best?) Captain James T. Kirk only gave birth to his most recent LP (a country collab with Alabama's Jeff Cook) earlier in the month, but the outspoken star has clearly been planning this additional 2018 festive treat for a while.
Entitled 'Shatner Claus', the record's line-up and tracklisting has also been revealed, and is detailed below…
1. Jingle Bells Feat. Henry Rollins2. Blue Christmas Feat. Brad Paisley3. Little Drummer Boy Feat. Joe Louis Walker4. Winter Wonderland Feat. Todd Rundgren & Artimus Pyle5. Twas the Night Before Christmas Feat. Mel Collins6. Run Rudolph Run Feat. Elliot Easton7. O Come, O Come Emmanuel Feat. Rick Wakeman8. Silver Bells Feat. Ian Anderson9. One for You, One for Me10. Rudolph the Red-Nosed Reindeer Feat. Billy Gibbons11. Silent Night Feat. Iggy Pop12. White Christmas Feat. Judy Collins13. Feliz Navidad Feat. Dani Bender
You can pre-order Shatner Claus on Amazon now…if you dare. It's set to be released on CD and vinyl (!) on 26th October.
Read the latest Den of Geek Special Edition Magazine Here!