News
Will Smith Thinks It's Almost Impossible to Become a Movie Star Now
During a chat at San Diego Comic-Con, Will Smith reveals his thoughts on how movie stardom has changed and become exceedingly rare.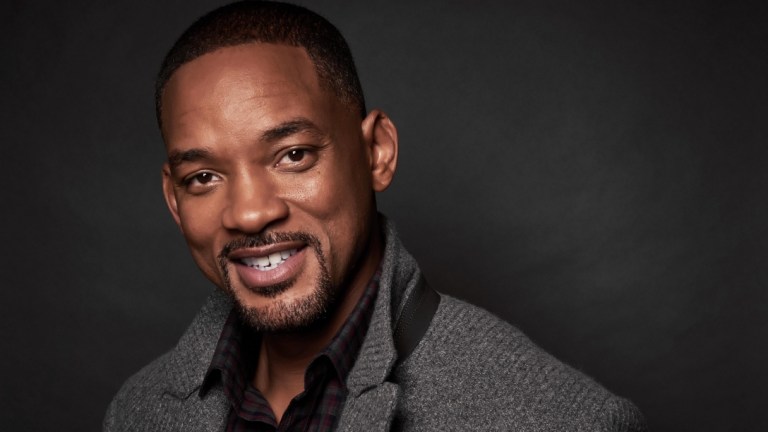 When Will Smith enters a room, you tend to notice. This is of course doubly true when it is for the San Diego Comic-Con press conference of Netflix's Bright, which marks the streaming giant's first major original movie to star a figure often billed as Mr. Fourth of July. But be that as it may, he will always maintain an old school charisma that lights up the room in any situation, and redistributes all gravity in his general direction. This isn't too surprising since he's been doing this for over 20 years.
Hence why it is so intriguing to hear what he has to say about the industry he's in, and how it seems to be struggling to create new stars like the one who can open a movie just by signing on—or who by appearing in a Netflix original film can thus get Hall H real estate for his SDCC panel. Indeed, Smith spoke very candidly about how the entire dynamic between stars, be in film or music, has changed in the 21st century, and why he thinks we'll never see the kind of energy he needed to harness on his way up in the 1980s and '90s.
"I'm seeing that transition of the fans being more and more involved in the creative process," Smith mused about the state of moviemaking. "In terms of movie stardom, it's a huge difference. You almost can't make new movie stars anymore, because there was a certain amount of privacy, and there was a certain amount of distance that you had from the audience, and only on July 4 did you have access. So that amount of access gave [you] this bigger than life thing."
Yet in all of entertainment's move toward total fan engagement and constant interaction, including at events like San Diego Comic-Con (or on the social media channels the event dominates), exclusivity and enigmatic allure has been lost.
Says Smith, "In the shift into this new world, it's almost like a friendship with the fans. The relationship is less like the time of Madonna and Michael Jackson, or Tom Cruise—this gigantic figure—because you can't create that anymore, the shift is to 'we're best friends.' And then that's like with the comments and those pictures [on social media]. I love trying to make that shift and make that transition into the new demands of the fans in this business."
What Smith is referring to is a fascinating point. While fans have always been a very powerful form of soft currency in Hollywood since its earliest days (and pop stars have tended to bridge that distance to a greater degree than those who try to maintain a big screen mystique), the idea where you respond to essentially strangers on a daily basis via Twitter or Instagram, or Snapchat, and give them sometimes hourly updates on your comings and goings… it's no longer about being bigger than life, but being a common every day fixture in these folks' digital landscape. A cynic might even call it becoming furniture.
It is one of several changes in industry dynamics Smith has spoken eloquently about, as he also considered Christopher Nolan's recent critique of the Netflix business model for film distribution that Smith is embracing, as well as defending the future of streaming as an avenue for artistic freedom.
Bright bows on Netflix (and a handful of theaters) on Dec. 22.
Read and download the full Den of Geek SDCC Special Edition magazine here!