Features
Why you need to see The Book Of Mormon
The Book Of Mormon, from Trey Parker and Matt Stone, arrives in London. Here's what Paul thought...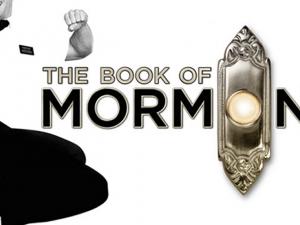 A few months ago a program aired on ITV called Superstar. If, like the majority of the British viewing public, it passed you by, let me quickly get you up to speed: the reality show was the brain child of Sir Andrew Lloyd Webber, the hugely successful composer behind West End smashes such as Cats, Starlight Express and Evita who has seen a late career resurgence as the self-appointed Simon Cowell of musical theater.
Following Webber's similarly successful recruitment shows for productions of The Wizard Of Oz and The Sound Of Music, Superstar saw contestants compete to win the title role of Jesus in a new production of Lloyd Webber's rock opera Jesus Christ Superstar, alongside Sporty Spice as Mary Magdalene and a newly unemployed Chris Moyles as Herod.
A judging panel of Jason Donovan, Dawn French and Mel C gave alternately baffling, bawdy and empty opinions that ultimately proved to be meaningless even in the context of reality show pundit opinions, as the omnipotent Lloyd Webber had the final say over who went through anyway (although he did deign to actually sit with the rest of the panel this time around,, as opposed to literally sitting on a golden throne in his BBC musical-reality-comp shows). The show's finale concluded with a dead-eyed Amanda Holden crowning a pasteurised, anonymously handsome bloke as the winner, before dispassionately announcing: "We've found our new Jesus." All things considered, it's fair to say that the existence of Superstar rendered the crucifixion only the second most appalling thing that the human race ever did in the name of Christ.
Superstar and its subsequent arena tour may well prove be the nadir of British musical theater, a shining example of everything that people hate about the genre: the endless rehashing of ideas, the aversion to any kind of risk, the love of cloying sentimentality, moronic stunt-casting, and of course, money hungry idea sponge Andrew Lloyd Webber sitting smugly in the center of it all. If you are a fan of or even vaguely enjoy musicals, to watch the grotesque spectacle of Superstar was to wish, somewhat ironically, for a saviour to come along to banish all of those things for good, and reestablish the musical as something other than the guiltiest of pleasures. I can't be the only person who sat watching it (I had to watch it for something I was working on, before you ask) and thought; "Man, The Book Of Mormon can't arrive soon enough."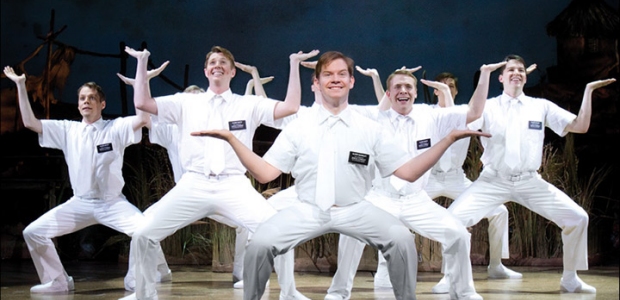 The Book of Mormon has already been tasked with saving the musical once, when it premiered in New York in March 2011. The other big musical production of that period was the infamous Spider-Man: Turn Off The Dark, which not only combined an execrable Bono-written score with an incoherent, fanboy-baiting storyline, but in its early performances seemed to exist as not so much a viable piece of entertainment than as an elaborate, million-dollar Rube Goldberg device designed to injure as many actors as possible.
With reports of the excesses of Spider-Man filling column inches for months, coming to represent all that was bad about Broadway in the same way the Lloyd Webber reality shows have done for the West End, The Book Of Mormon slotted easily into the role of the good guy: a genuine original, with tangible crossover appeal, it instantly became a critical darling and the most expensive, sought-after ticket in New York. In reality, both shows were hugely financially successful, but in terms of both short term and, you would think, long-term cultural impact, the two aren't comparable: The Book Of Mormon has become, simply, a phenomenon, transcending the musical genre to become something of a cultural milestone; something it has achieved entirely on its own terms.
The Book Of Mormon's unique appeal is in evidence at the show's first UK performance: the lobby crackles with anticipation pre-show, with familiar faces such as BBC arts editor Will Gompertz and, bizarrely, former Arsenal and England number nine Ian Wright spotted chattering animatedly alongside people who look as though this may very well be the first musical they've ever been to: in fact, the queue to enter the auditorium looks more like one for an Animal Collective gig than for a West End premiere. One of the show's greatest achievements has been to make its genre cool again, prying the bloodless corpse of musical theater from the vampiric claws of Lloyd Webber and injecting it with vim, energy, intelligence, and a genuine edge.
It's fair to assume that The Book Of Mormon's initial buzz and credibility was largely credited to the input of Trey Parker and Matt Stone, the comedic duo behind 15-plus years of South Park and Team America: World Police. The pair are part of an increasingly rarified group of comedians on either side of the pond who still retain an air of genuine danger: you can't imagine an Eddie Izzard joke resulting in FBI-investigated threats from radical Islamist groups, or Adam Sandler attending the Oscars in drag and on acid. Their track record with religion, a subject they know inside out from after tirelessly lampooning  just abut every permutation of it on South Park over the years, also guarantees a certain level of social and cultural thoughtfulness in The Book Of Mormon that is missing from, say, We Will Rock You.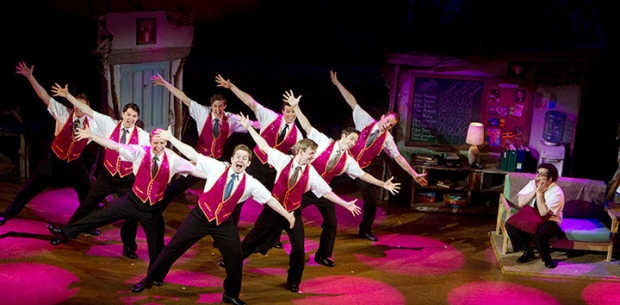 Not to be overlooked in The Book Of Mormon success equation is Robert Lopez, who co-wrote the book, music and lyrics with Parker and Stone after the success of his profane puppet-populated musical Avenue Q on the West End and Broadway. A lazy assumption to make would be that Lopez provided the tunes and Parker and Stone provided the satire and toilet humor, but their respective careers don't bear that out: Parker is an avid musical-theater buff, and with Stone began his career with Troma's Cannibal! The Musical. Their South Park: Bigger, Longer and Uncut is probably the best movie musical of past 25 years, and according to Lopez was a big influence on Avenue Q. Similarly, Lopez is no slouch when it comes to near-the-knuckle comedy, with Avenue Q featuring depictions of puppet sex and a song called 'Everyone's A Little Bit Racist'.
Add in Casey Nicholaw, a veteran of Broadway musicals who choreographs the show's dance numbers and co-directed alongside Parker, and it's hard to see how Book Of Mormon was ever going to fail. But success for the show in the UK isn't necessarily a guarantee: for one thing, the Mormon religion isn't as prominent in public consciousness in the UK as it is  America, where the country recently came relatively close to electing a Mormon president – will the satire be as pointed here as it was over there? And will the pad at dogma prove quite so shocking to a nation that lacks a bible belt and produced Life of Brian over 30 years ago?
Nicholaw bounds on to the Prince of Wales stage to a rock star's welcome from the excitable, whooping crowd. He warns the audience that, due to the performance being a dress rehearsal, that there may be a few flaws and hiccups along the way, perhaps in an attempt to temper what you feel are probably unreasonable expectations: some people here (myself included) have been waiting nearly a decade to see this, after the project was first mooted in interviews by Parker and Stone around the time of the launch of Team America: World Police.  Two minutes later, after a brief, scene-setting prologue voiced by Parker himself, actor Gavin Creel, dressed in the now-iconic Mormon uniform of white shirt, black tie and smart shorts, strolls onstage, rings an imaginary doorbell, and announces/sings to the audience: "Hello. My name is Elder Price. And I would like to share with you the most amazing book." The crowd laughs.
It turns out Nicholaw needn't have worried: the crowd keep laughing, non-stop, for the next 90 minutes, before retiring to the bar to rest their aching faces. They return a short while later and laugh for one more hour, before giving a visibly overwhelmed cast one of the most raucous and rapidly agreed-upon standing ovations I've ever seen.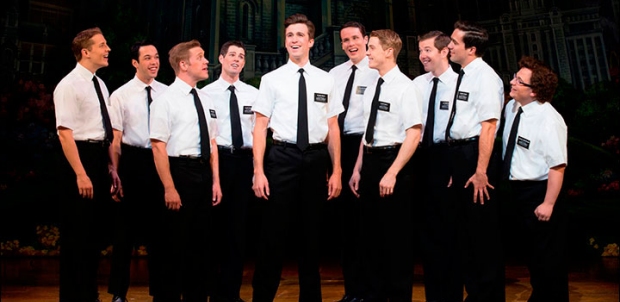 Why is The Book Of Mormon such a rapturous experience? Well, you'll get no details of the plot or the show-stopping numbers themselves from me, as they're best experienced cold (if you can't get a ticket – and it'll be nigh-on impossible to do so for a while – don't worry: a movie adaptation is currently in the works). You probably already know that it's about Mormon missionaries in Uganda, and that's enough. But you should know that of Book Of Mormon's most defining aspects is how raw it is in its approach to this premise: it absolutely does not shy away from the most unpalatable aspects of the horrors of third-world African poverty. As well as relentlessly poking fun at the West's romantic, often patronising depictions of Africa (The Lion King gets a serious kicking), Parker, Stone, and Lopez know from their previous work exactly what the few remaining taboos are, and barge through nearly all of them by the time the third number is over and done with. As a result, patrons of The Book Of Mormon may well find themselves leaving the Prince of Wales theater cheerfully singing phrases that sound more like something Linda Blair would scream in The Exorcist than what you'd expect from your average West End lyric.
Perhaps it's this dissonance that people are responding to: musical theater is one of the most safe and unthreatening entertainments around, so to see sacred cows being bludgeoned in this manner in the context of otherwise straightforward, glitzy spectacle does feel genuinely thrilling. The show is closest in spirit to the early work of Mel Brooks, another comedic titan also hugely indebted to musical theater and who went on to have a hit Broadway show with his adaptation of The Producers. Like Brooks's Blazing Saddles in particular, The Book of Mormon blends piercing satire, puerile toilet humor and pop-cultural refrences/genre parodies while somehow maintaining a consistent tone and, crucially, remaining painfully hilarious – in every sense.
The reduced visibility of the Mormon religion in the UK doesn't prove to be an issue, either, as it quickly becomes clear that the show is not about Mormonism per se, but about any religion based on convoluted mythologies and restricting dogmatic principles (i.e. 99% of them), and the subsequent dangers of blind, unquestioning faith. However, much like 'All About the Mormons', the South Park episode that acts as something of a prequel to The Book Of Mormon, this is no atheist , anti-Mormon polemic: it's as much of a celebration of how Mormonism, and religion as a whole can inspire genuine humanity, as it is about eviscerating the plausibility of some of the sillier beliefs. It makes its more overt criticisms feel even more trenchant than a more cynical sneering attitude to religion would have done- some of the funniest, most delightful moments come when some of the more apparently oblivious 'followers' reveal themselves to be far more self-aware than appearances may suggest.
That a treatise on religion this thoughtful and clever could be attached to a West End show is, if you pardon the pun, nothing short of miraculous. But if its examination of faith is what will ensure that the show will endure, I don't think it's the reason for its current popularity. I think the reason why it brought the house down on its first night, and will do so every night of its run, is first and foremost because it is a fantastic musical: the songs are ferociously catchy, the dance numbers are brilliantly executed, the performers are incredibly gifted (co-leads Creel and Jared Gertner played their respective roles on the first US tour of the show: as a result, both have hundreds of performances under their belt and they're both phenomenal) and the storyline is relevant, poignant and thought-provoking.
The show is revelatory (again, pardon the pun) because it ultimately reminds you of what's so appealing about musicals – the feeling of being surprised. There is something inherently surprising and unusual about seeing someone burst into song, and  – depending on your stance on musicals – it's something that either delights or baffles you. The Book Of Mormon springs delights and surprises on you at a breakneck pace, executed by a team of incredible talents who know the genre and their subject inside out. Ultimately, its very existence is the most delightful of surprises – it's almost life-affirming that this, the most stale and moribund of genres should find its savior in a show about a minority religion from three men who built their empires primarily on puppet sex and fart jokes.
To paraphrase Elders Price and Cunningham in the show, with The Book Of Mormon Parker, Stone, Lopez and Nicholaw really have done something incredible. And if its success, driven by originality and fearlessness, puts the nail in the coffin of jukebox musicals and Andrew Lloyd Webber's anodyne reign of terror? Then… then it really would be nothing less than the second coming.
Follow our Twitter feed for faster news and bad jokes right here. And be our Facebook friend here.