Features
Why 2017 Was the Year of Stephen King on Screen
With four movies making it to screens both big and small, there's no doubt that 2017 was the year of Stephen King!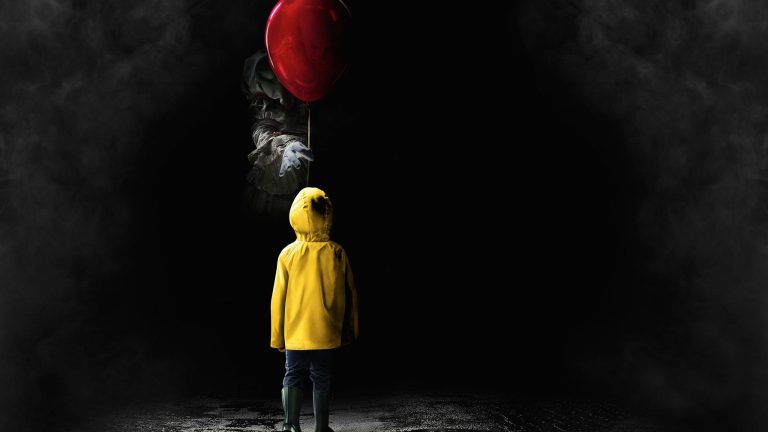 This article comes from Den of Geek UK.
In the late 60s and early 1970s, a new generation of horror storytellers brought the genre out of the past and into the troubled, turbulent present. In cinemas, such directors as George A. Romero, Tobe Hooper, and David Cronenberg ushered in a new age of modern, fleshier horror, where the images were disturbing and the capes and castles of old Dracula and Frankenstein movies were entirely absent.
Over in the literary world, such writers as Ira Levin (Rosemary's Baby) and William Peter Batty (The Exorcist) were making a similarly seismic impact, sparking a pulp horror boom that would last until well into the 1980s. Few authors, however, have enjoyed the fame or the sheer longevity of Stephen King. Still in his 20s when his first novel, Carrie, was published in 1973, King brought horror kicking and screaming into the here and now. Tales of the paranormal weren't unusual in the genre, but Carrie's recognizable characters and everyday, even mundane setting – a shy, bullied teenage girl just beginning to harness her nascent psychic powers in small town in Maine – gave it a sense of freshness and relevance.
Selling around a million copies in paperback during its first year alone, Carrie launched King's career as a horror writer, and his follow-up novels, which include Salem's Lot, The Shining, and The Dead Zone, quickly made him one of America's most popular authors. King is also one of the most adapted of novelists, with the unexpected success of Brian De Palma's pared-back, baroque Carrie (1976) heading up a wave of movies derived from King's books: Stanley Kubrick's The Shining followed in 1980, and the adaptations flowed throughout the 80s and 90s.
As outlined in Grady Hendrix's superb book, Paperbacks from Hell, the pulp horror zeitgeist lost some of its momentum in the late 80s, as Thomas Harris's novels Red Dragon and The Silence of the Lambs sparked a macabre interest in serial killers and blood-soaked books about their antics. It's telling, though, that King's career weathered the changing literary landscape, even as other writers withered from view. This might be because King's stories are more concerned with character and mood than straight-up gore: although they contain their fair share of shocks and tension, novels like Misery and The Tommyknockers are full of believable human interactions and semi-autobiographical detail (both books , tellingly, contain fiction writers to one degree or another).
King has also branched out far beyond the horror genre that made him famous, resulting not only in some of his best writing, but also some truly great film adaptations – 1994's The Shawshank Redemption and 1999's The Green Mile, both adapted by writer-director Frank Darabont, rank among the very best King-derived movies.
That writing diversity is at least partly why 2017 has turned out to be such a banner year for King, who celebrated his 70th birthday last September. The past 12 months have seen no fewer than four movies adapted directly from King's work – an impressive number, when you consider that most authors would be grateful to have just one of their books turned into a movie.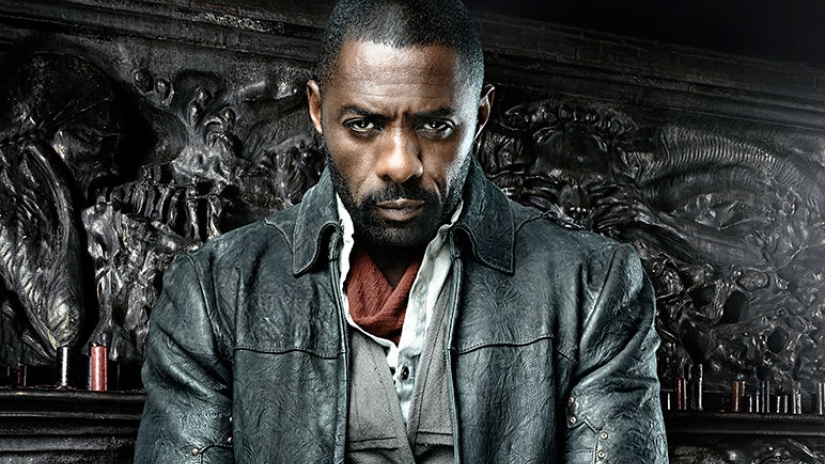 First came The Dark Tower, the long-in-gestation take on King's sprawling series of fantasy-horror-western novels. Although flawed and oddly curtailed at just over 90 minutes long, The Dark Tower nevertheless offered a glimpse into the world King created – even if the story itself served as a sequel to King's words rather than a big-screen rendering. Idris Elba certainly made for a convincing Roland, a straight-shooting gunslinger who faces an evil necromancer named the Man in Black, played by Matthew McConaughey. A planned TV series, scheduled for 2018, will hopefully give King's epic tale more room to breathe, and build on some of the pathfinding the movie has done.
Next came It, which was originally adapted as a two-part TV miniseries in 1990. Directed by Andy Muschietti for a lean $35 million, Warner Bros.'s It filmmoves King's 1986 novel from the mid-50s to the 1980s, as a disparate group of kids encounter a terrifying entity that frequently takes the form of a leering clown. It emerged in the wake of a low-budget American horror boom, spearheaded in large part by producer Jason Blum and his string of inexpensive hit films, which include Insidious, The Purge, Split, and this year's Get Out. Those films' modern settings and topical relevance owe at least a small debt to King, so perhaps it's only fitting that the new It, told with the muted palette and efficient jump scares of a Blumhouse movie, proved to be such a hit: having made back its budget almost 20 times over, the movie's one of the highest-grossing R-rated films of all time.
Less high-profile, but no less fearsome, King's other two 2017 adaptations wound up on Netflix.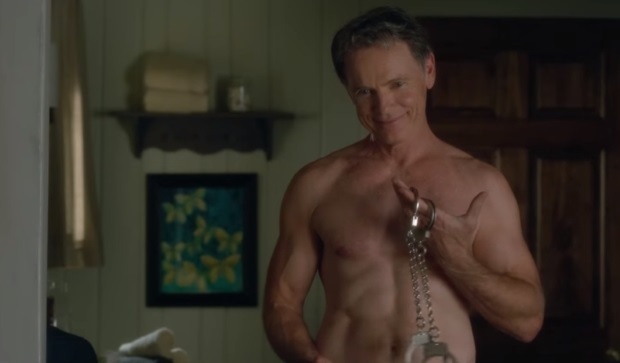 The first was Gerald's Game, director Mike Flanagan's brilliantly taut rendering of King's 1986 book. Hoping to rekindle their love life, married couple Gerald (Bruce Greenwood) and Jessie (Carla Gugino) rent a secluded house for a passionate weekend – only for a kinky sex game to go bizarrely awry. Flanagan doesn't shrink from the gore – and one sequence in particular will have all but the most hard-bitten of horror enthusiasts covering their eyes – but what's even more noteworthy is how relevant Gerald's Game feels for a year blighted by revelations of sexual misconduct and outright abuse. Gugino is superb as Jessie, a woman disturbed by the darker continents of her husband's sexuality, and later left to ponder the childhood traumas that have led her to fall for such a man. Some distracting supernatural elements eventually come knocking, but as ever with King stories, it's the human characters that carry the resonance.
The same can be said of 1922, a feature-length reworking of King's novella which also made its debut on Netlfix. It's a kind of dusty, down-home take on Edgar Allan Poe's classic "The Tell-Tale Heart," taking in a murder and a remote, authoritarian farmer named Wilf (Thomas Jane, who's excellent), whose increasing sense of guilt manifests itself as creeping disease and a nasty rat infestation. Written and directed by Zak Hilditch, 1922's a direct, finely-crafted period piece – and in a year that's also given us a horror-fantasy-western, shape-shifting killer-clown adventure, and a hallucinatory sex drama, it's a further testament to the breadth of King's storytelling.
Further proof of the author's pop-cultural significance can be found in the Duffer brothers' streaming hit, Stranger Things, which had its second season this year. Its free-wheeling story of '80s kids and otherworldly encounters is inspired by filmmakers like Steven Spielberg, John Hughes, and John Carpenter, certainly, but its premise and characters are also pure King. (Young actor Finn Wolfhard, who plays Mike in Stranger Things, also got the role of Richie Tozier in this year's It movie – providing a further link between the adventurous Dungeons & Dragons enthusiasts of the former and The Losers' Club dreamed up by King.)
Much has changed since King got his big break with Carrie in 1973, both in the literary world and elsewhere. But as this year's crop of movie adaptations has proved, King's best stories are gripping, disturbing, and also timeless.
Gerald's Game and 1922 are on Netflix. It arrives on disc next year. The Dark Tower is available now on DVD, Blu-ray, Ultra HD 4K Blu-ray, and on demand.