News
Who Ya Gonna Call? The Real Ghostbusters Action Figures!
The classic 1980s toon gets a new line of toys later this year!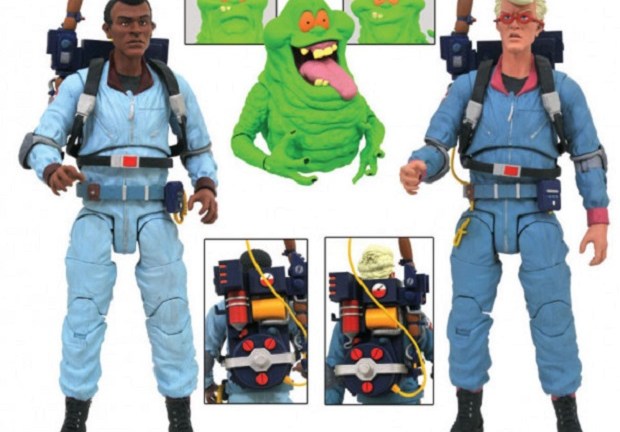 We don't know about how strange they are, but there's going to be something awesome in your neighborhood later this year when the eagerly anticipated The Real Ghostbusters action figures are unleashed.
Initially displayed at Toy Fair this past February, these figures — from Gentle Giant Studios and acclaimed designer Yuri Tming, and distributed by Diamond Select Toys — each sport 16 points of articulation and screen accurate accessories like proton packs. 
The first batch of Real Ghostbusters figures hits stores later in the summer, with the assortment including Winston Zeddmore, Egon Spengler and Slimer (who comes with three different faces representing the many moods of everyone's favorite hot dog-munching poltergeist).
In the fall, Peter Venkman and Ray Stantz will round out the core four, with the assortment being completed by a new version of the Stay-Puft Marshmallow Man. 
But Diamond Select Toys doesn't stop there. Every figure in series 6 through 10 of the ongoing line — which covers Ghostbusters, Ghostbusters II and The Real Ghostbusters –includes pieces to assemble a a diorama representing Ghostbusters HQ.
Check out the above photo gallery featuring a look at the Real Ghostbusters figures, as well as Diamond Select's latest figures from Ghostbusters II (which will be available any day now). 
So, who you gonna call? Probably your bank, just to make sure you have enough dough on hand to buy all of these spirited toys!