News
Who's Jenna…? Trailer Features The Sopranos Crew
We're not saying nobody gets whacked in Who's Jenna…? the upcoming sex comedy featuring actors from The Sopranos.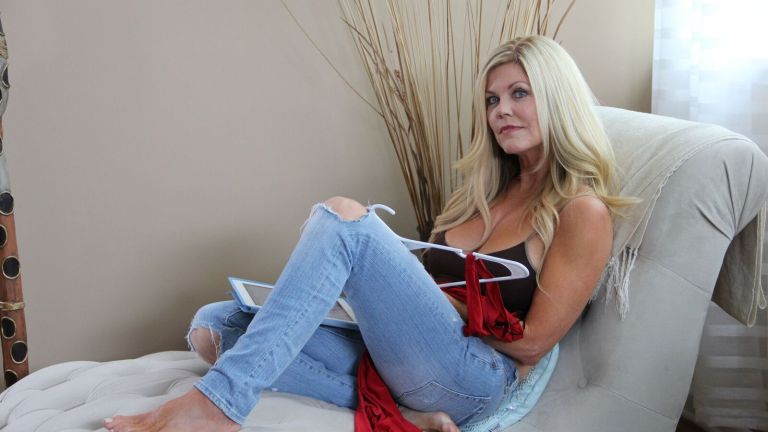 The blood runs cold in this new trailer for Who's Jenna ..?, and it's not because the film stars a crew from HBO's The Sopranos. The main character's memory has just been sold, his angel may have been a centerfold. A case of mistaken identity creates a whirling storm of comical chaos in Jonathan's world. Is his lover a famous porn star!?
"Jonathan Burke (Bill Sorvino), a successful financial advisor, starts dating Jenna Casey (Tracey Birdsall), an accomplished lawyer," reads the official synopsis. "Jonathan's best friend, Andy Roma (Joseph D'Onofrio) is convinced she looks exactly like a famous adult film star. Not only does Jonathan have to deal with his friend's nonsense, but he also has to juggle his relationship with his boss (Garry Pastore), who is possibly black-mailing him, and is Jenna's brother in-law."
Who's Jenna? from 624 Productions and Indican Pictures promises "plenty of comedy, zaniness, drama, and porn," according to the review in B Movie Nation. The film features a cast of familiar faces including some Sopranos favorites.  Who's Jenna…? was written and directed by Thomas Baldinger. Besides Birdsall (Rogue Warrior : Robot Fighter), Sorvino (Mommy's Box), and Pastore (The Deuce), the film stars Vincent Pastore (The Sopranos), Vic Dibitetto (Paul Blart : Mall Cop 2), Jeremy Gilbert (Jurassic World : Fallen Kingdom), Edwin Guerrero (The Other Guys), Jill Christy Reiss (The Good Wife) and Precious Pia. The legendary adult star Amber Lynn will also put in a special appearance.
You can watch the trailer here:
Who's Jenna…? hits VOD and DVD April 24.