News
White House Correspondents' Dinner Taps Daily Show's Michelle Wolf As Host
The Daily Show's Michelle Wolf will play nice lady as this year's host of the White House Correspondent's Dinner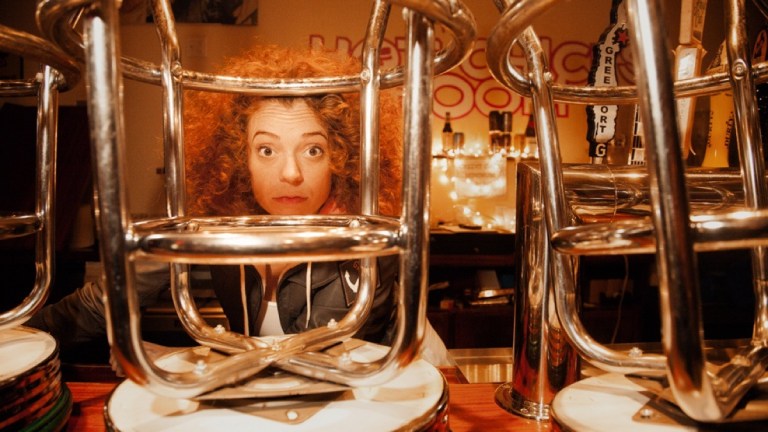 Michelle Wolf's STEM education won't be required for her upcoming, high profile gig. After wasting her time learning math, it turns out, all she really needs is to buy the right outfit. The Daily Show contributor will host this year's White House Correspondents' Dinner, according to Variety.
"This is true news," Wolf tweeted after WHCA President Margaret Talev announced "'Nice Lady' Michelle Wolf as our featured entertainer this year" in a statement. "Our dinner honors the First Amendment and strong, independent journalism. Her embrace of these values and her truth-to-power style make her a great friend to the WHCA. Her Pennsylvania roots, stints on Wall Street and in science and self-made, feminist edge make her the right voice now."
Wolf will be the fifth woman to host the correspondents' dinner, joining Cecily Strong, Wanda Sykes, Elayne Boosler and Paula Poundstone.  She's not the first Daily Show regular to follow the president on the dais. Stephen Colbert hosted it before he was a late night network player. Former Black Correspondent and host of Comedy Central's The Nightly Show, Larry Wilmore hosted it, as did Conan O'Brien, Seth Meyers, Jimmy Kimmel, and Jay Leno.
Last year's entertainer was Hasan Minaj. Trump didn't attend. Bob Woodward and Carl Bernstein spoke in his place. Trump previously said he would attend this year's dinner, but that is no guarantee.
"Women make up half of this country," she told Trevor Noah when Trump was first elected, "and now we have a leader who only sees us as ass and tits. Even PornHub thinks we are more than that."
The White House Correspondents' Dinner will take place on April 28.