News
We're Changing Our Comments System
Within the next week, we're switching to a new comments module on Den of Geek. Please allow us to explain.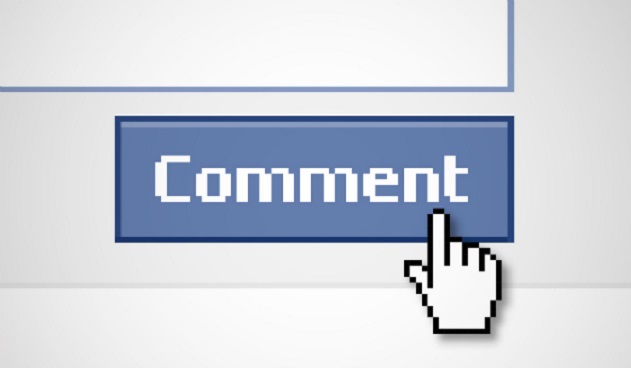 Within the next week or so, we're going to make a fairly substantial change to our article comments. Den of Geek US is abandoning Disqus in favor of integrating Facebook comments directly on articles. Our friends in the UK have opted to remain with Disqus. I know this might not sit well with some of you, so please allow me to explain our reasoning.
Disqus has become unwieldy for us. We have found that it slows our page load times down dramatically on both mobile and desktop. This has a negative effect on site traffic, which in turn impacts other business decisions we have to make to keep the lights on. We're constantly trying to iron out some of the kinks in the site to make articles load more quickly, with a minimum of intrusive nonsense, and we honestly believe that this will help in that regard. 
Which brings me to another problem: Disqus has recently started serving their own ads within comments chains on our articles. These ads don't benefit Den of Geek, and they slow down the load times for both the Disqus module and our articles even further. I know there are some of you who would prefer if there were no ads at all on Den of Geek (and this is perhaps a conversation we should have at another time), but I'm sure you'll understand that it's better if we only show you advertising that helps us keep the lights on.
We've also been inundated with spam via Disqus in recent months. While a certain amount of spam comments are to be expected in this business, the volume has increased dramatically, and it's becoming a full-time job to filter those out, delete the comments, and block their IPs. Automated measures aren't really practical, as many of you have already complained about how innocent comments with links in them get filtered in the system "awaiting moderation." Often, we aren't automatically notified of these, leaving certain comments from members of our community stuck in the Phantom Zone, despite having done nothing wrong. Meanwhile, the occasional spam post still manages to slip through, and that's unacceptable.
We're not changing our commenting policy, which is fairly easygoing. You have to be especially abusive to get deleted or locked out of here. I know some of you might not love the idea of displaying your real name via the Facebook comments, and I do understand that, especially if you have privacy concerns. I just spent some time updating my own privacy settings so I can continue to interact with readers, and in general, it's a good idea to check your privacy settings on there, anyway. I sincerely hope we don't end up losing some of our dedicated community members over this change.
There should be benefits to you, though. As mentioned, this will help articles load far faster, and that lag time between when you finish an article and Disqus loads up will be all but eliminated. I expect we'll see more discussion on articles, since there are far more Facebook users than Disqus, and if you're logged into your Facebook account, you'll already be set up to comment here.
This isn't a decision we've taken lightly, and it has been the subject of some debate. Ultimately, we're looking to make Den of Geek easier to use, faster, and less noisy, and this is one piece of the puzzle. I hope you like it.