News
Welcome to Night Vale TV Series Coming to FX
FX will be bringing popular horror podcast Welcome to Night Vale to the small screen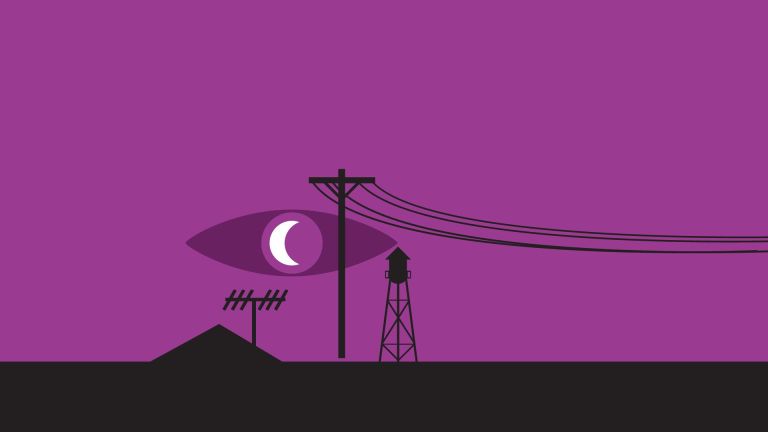 Podcasts have taken another step towards rightful world domination, as FX has announced it has struck a deal to develop the popular Welcome to Night Vale podcast as a TV series. Sony Pictures Television wlll produce the show for FX and Gennifer Hutchison (producer on Better Call Saul) will be brought in to shepherd the podcast to television. It won't be an easy task as Welcome to Night Vale is one of the more delightfully unfilmable podcasts in the medium.
Welcome to Night Vale launched in 2012 and immediately became one of podcasting's biggest and most novel hits. Ostensibly a horror show, Night Vale operates as a sort of Prairie Home Companion (now "Town Hall" of course) by way of Stephen King. Each episode is a radio broadcast hosted by the myterious Cecil, who details the mysterious goings-on in the creepy desert town of Night Vale.
Television will be the fourth medium Night Vale has hitched its wagon to following podcasts, books, and live performances of the show. Still, it will undoubtedly prove to be the most difficult medium to adapt to as Night Vale works perfectly as a '40s-style radio serial. It's worth observing, however, the route that Amazon took with other horror-adjacent podcast Lore. They opted to be as literal as possible with satisfactory results.
Welcome to Night Vale creators Joseph Fink and Jeffrey Cranor seem encouraged by FX's invovlement. "We've never met anyone in the industry who understands our world and approach to storytelling better than Gennifer does," Fink and Cranor told Deadline. "We are lucky to be working with her, as well as FX – a network with a long history of creating excellent television."
If nothing else this should be a fascinating experiment and it's the right…..ALL HAIL THE GLOW CLOUD.