News
Watch The Rock Give Someone a Free Truck
Another reason why being Dwayne Johnson's best friend is better than being your best friend.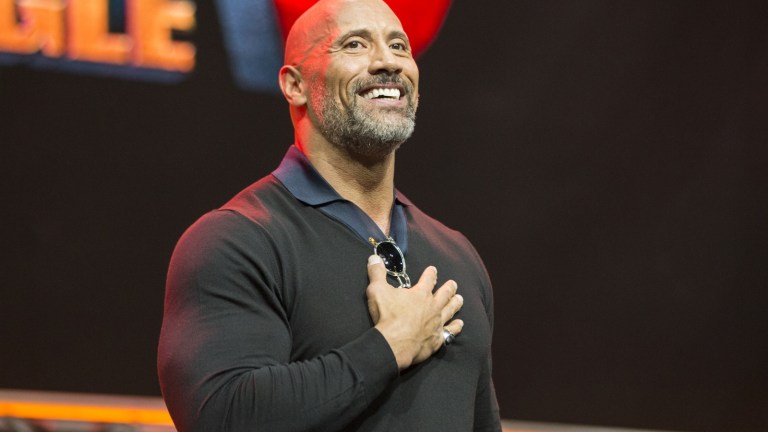 Dwayne Johnson just gave someone a free truck just because he looks a bit like him. To be fair, the guy in question, Tanoai Reed, has worked as the Rock's stunt double for the last 17 years – which is no easy job, given the amount of films Johnson manages to churn out every year. 
Surprising Reed with the new ride and filming his reaction, it's a touching video to watch that proves, again, that Johnson is one of the nicest people in Hollywood. On the other hand, Reed has spent his whole career jumping off buildings, crashing cars, being set on fire and getting hit in the face for Johnson, so he probably does deserve a bit of gratitude.  
Tricking Reed into thinking he was filming him for a behind-the-scenes video, Johnson wanted to make sure he had no idea that he was about to "receive a visit from Dwanta Clause." Johnson talks about their close relationship over the years and calls Reed "an incredible partner and brother," before revealing the new truck and letting his friend blub all over the place.  
Watch the video below:
Aside from being nice to his employees, Johnson is well known for his philanthropy, setting up his own charity (The ROCK Foundation) to help hospitalised children, regularly supporting the Make A Wish Foundation and getting praise from almost everyone he works with for generally being a pretty nice guy.
Read the latest Den of Geek Special Edition Magazine Here!