News
Watch Star Wars: TIE Fighter Animated Fan Film Here
Created by just one animator over four years, TIE Fighter is a superb, anime-style fan film set in the Star Wars universe. Take a look...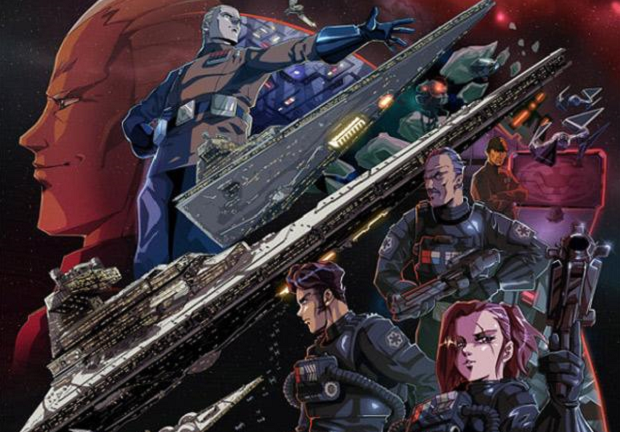 Imagine for a moment that, in the late '80s, a Japanese animation studio had gained the rights to Star Wars, and made a TV series dedicated solely to pitched battles between Rebel X-Wings and Imperial TIE Fighters.
Had it existed, it might have looked a lot like TIE Fighter, a seven-minute animated film by Paul Johnson which took the internet by storm in 2015. Taking his inspiration from the '90s videogame of the same name, TIE Fighter depicts a blazing space war in authentic anime style – its use of shading, movement and color are look like something Studio Nue would have come out with 20 or 30 years ago.
"What if there was an Empire-focused short Star Wars animation, drawn with the crazy detail and shading of classic '80s anime that's all but vanished from Japan nowadays?" Johnson wrote at the time. "Well, I tried my best. Apologies in advance for not living up to Venus Wars standards."
In a separate YouTube video, Johnson gives an insight into the ingenious rotoscoping method he used to create complex 3D movement in his hand-drawn, 2D anime style.
Johnson writes that TIE Fighter took him "four years' worth of weekends" to draw and animate, and the hard work really shows – if a full series of this suddenly appeared somewhere, we'd happily watch it. Take a look for yourself.
There's also an accompanying poster, which Johnson posted on his Deviant Art page: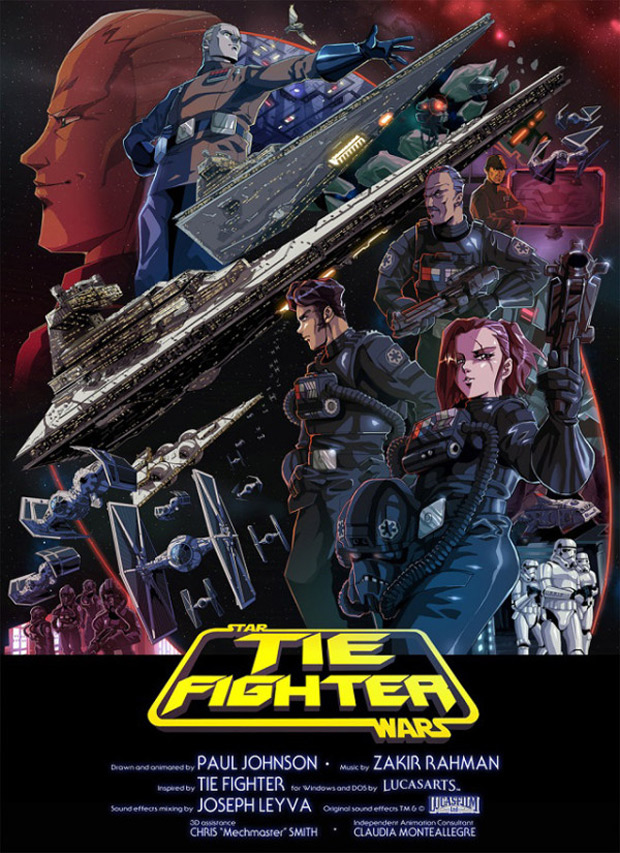 Considering the attention TIE Fighter's received already, we wouldn't be too surprised if Johnson got some more work out of this.
This article originally appeared on Den of Geek UK in 2015.