News
Vincent Asaro Walks Free After Goodfellas Lufthansa Heist Trial
Wise Guy Vincent Asaro is acquitted of charges from 1978 Lufthansa heist made famous in Goodfellas.
Reputed Bonanno family capo Vincent Asaro walked out of New York City courts a free man after the state couldn't pin the 1978 Lufthansa heist on him after a four-week trial.
Asaro was found not guilty of assisting in the Lufthansa robbery made famous in Martin Scorsese's gangster movie classic Goodfellas. Asaro was also acquitted on charges he helped another gangster strangle a suspected informant with a dog chain in 1969.
The jury deliberated 14-count federal indictments for two days. The trial exposed alleged breaks in Omerta after informants like Asaro's cousin Gaspare Valenti testified. According to the Daily News, Valenti "agreed to become a $3,000-a-month FBI informant and began secretly taping Asaro."
According to the Daily News, Asaro "blew most of his share" of the $6 million 1978 heist at Kennedy Airport "at the track and spent the last few years struggling to make ends meet." But Asaro was acquitted, so take that at face value. 
Vincent Asaro, 79, of Howard Beach, N.Y., reportedly rose through the ranks as captain in the Bonanno crime family after the Lufthansa Heist.
Asaro was the first accused mobster to face charges in the Lufthansa heist. The only other person ever charged in the crime was the airport worker who gave the thieves the inside information, Louis Werner. 
Asaro was reputedly a Bonanno family capo since the 1980s. Asaro got a rep for being a key Mafia overseer of crimes at JFK airport. The airport was a favorite target for New York crime families because of the huge amount of cargo that moves through it. During the 1990s, Asaro allegedly oversaw the hijacking of cargo at John F. Kennedy International Airport. He was convicted on RICO charges in 1996 and was sentenced to more than five years in prison.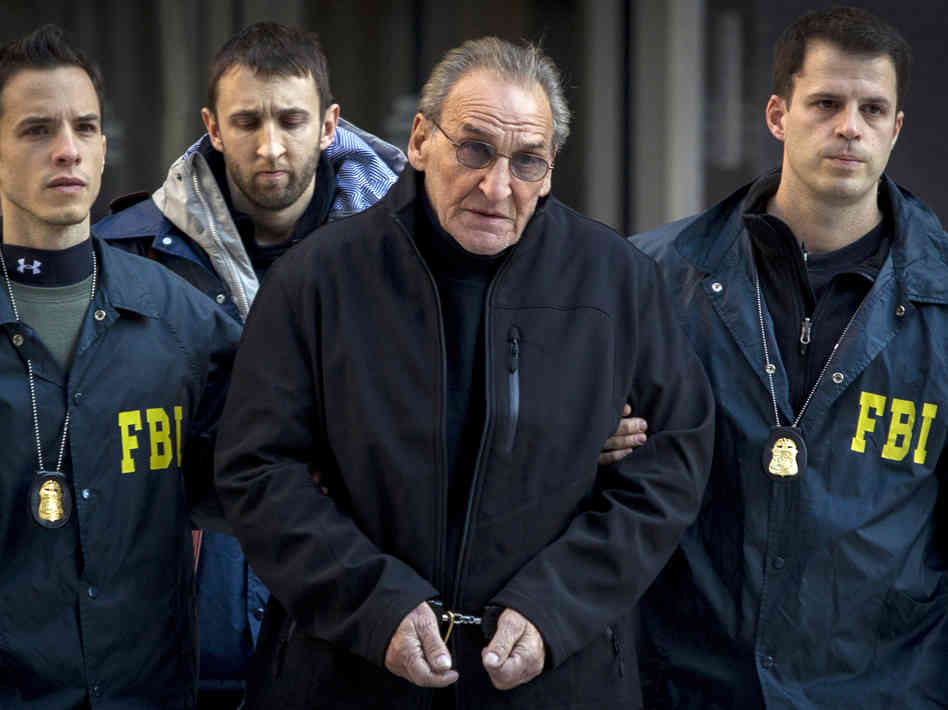 The alleged mastermind behind the heist, Jimmy Burke, died of cancer in prison in 1996. Burke was the inspiration for the Jimmy Conway character that Robert De Niro played in Goodfellas. Asaro was not depicted in the film.
Prosecutors claim Asaro strangled informant Paul Katz with a dog chain in 1969. Katz's body parts were discovered in a New York basement in 2013.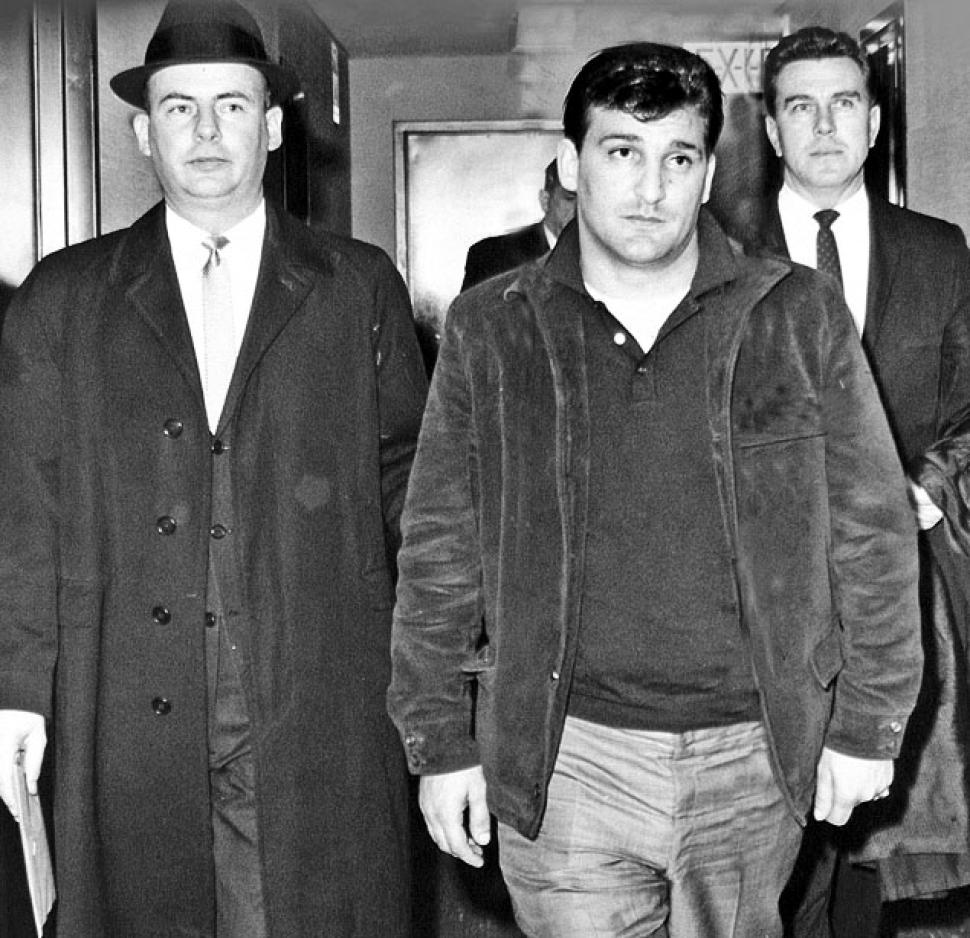 The first witness that was called was former Bonanno famiy underboss Salvatore Vitale, Vitale testified that he saw Asaro deliver an attache case full of gold chains to then-captain Joseph Massino, who told Vitale "This is from the Lufthansa score."
Massino was the highest-ranking gangster to break omerta in 2011. Massino is also expected to testify at the Asaro trial.
Defense attorney Diane Ferrone accused the state of relying on the testimony of turncoat gangsters, including Gaspare Valenti, an associate of Ssaro's cousin who she claimed became a paid government informant in the late 2000s when he agreed to wear a wire.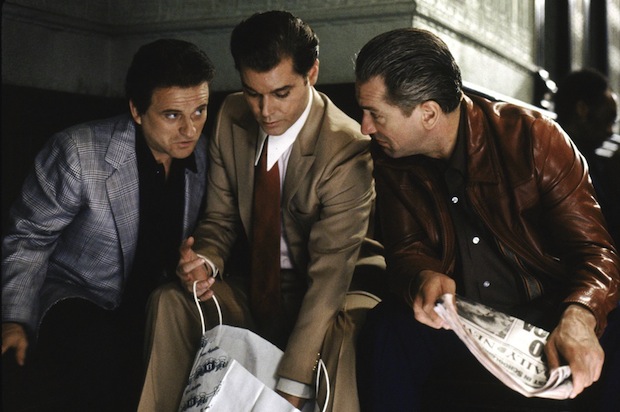 The Lufthansa heist is probably the biggest robbery in history. Even before Goodfellas, the Lufthansa heist was famous. It happened thirty years ago and it is still one of the biggest thefts in American history, especially when you account for inflation. On December 11, 1978, a group of six or seven thieves stole about $5 million in cash and nearly $1 million in jewels from a Lufthansa cargo building in the middle of the night.The $6 million Lufthansa heist is worth about $20 million in today's money.
Asaro was nabbed during a series of early morning raids last January. The FBI has been working on the bust for months. Acting on a tip, the Feds searched Jimmy Burke's daughter's house in Queens. After digging around the house federal agents found human remains. DNA tests matched the remains to Paul Katz, who disappeared in 1969 after word got out that he turned rat. Katz was strangled with a chain and then buried at a vacant home elsewhere in Queens. Katz's remains were allegedly moved to Burke's basement after the gangsters were covering up evidence of a separate investigation.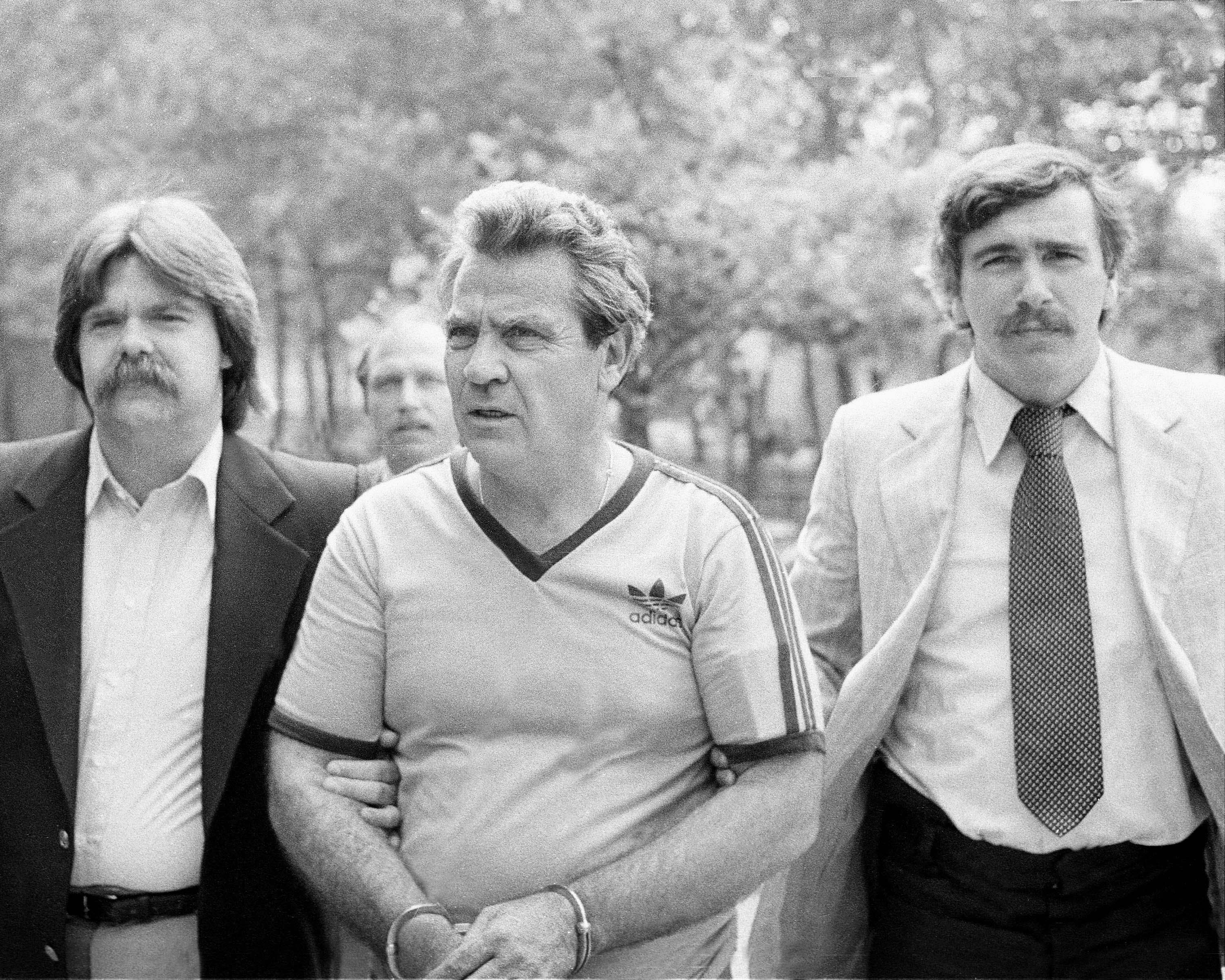 Jimmy Burke died in 1996. He was in jail for a different killing.
Only a fraction of the money stolen at Kennedy Airport was ever recovered.
Asaro faces a maximum sentence of life behind bars if convicted.