News
TuneIn Secures New Spooky Podcasts For Halloween
Podcast app that pioneered the concept of "First Listen" is adding several true crime and creepy podcasts to its stable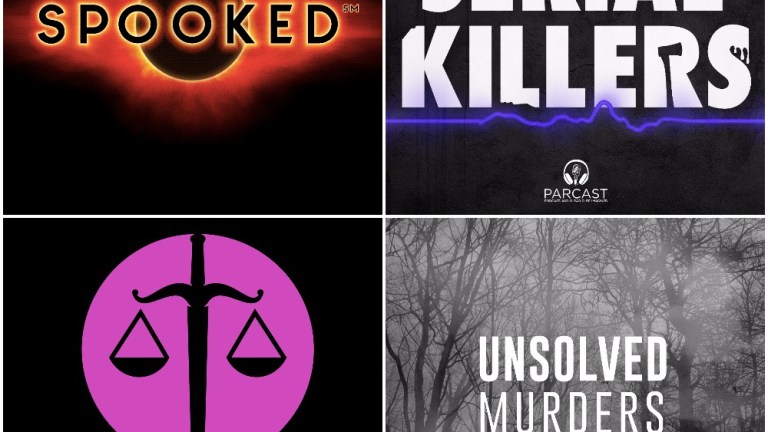 There is just over a week left in October and that means we're all going to need all the help we can get to get properly terrified. 
Podcast app TuneIn is their part by adding several existing true crime and paranormal podcasts to their "First Play" program to go along with some new properties.
Normally five existing podcasts merely being hosted on another server wouldn't be news but TuneIn's First Play is a little different. The podcasts being added to the service (which include: Sword and Scale, Spooked, and Haunted Places) will be available to listen to one week earlier than on any other platform. 
With such little time left before Halloween, every second is precious. Here's a rundown of some of the new shows coming to TuneIn.
– Jack the Ripper – Jack the Ripper comes from producers Parcast, a well-known entiyy to podcast-fans who have two other true crime shows already on TuneIn: Serial Killers and Unsolved Mysteries: True Crime Stories. Jack the Ripper will debut on TuneIn First Play on October 26. There is no further information aout the podcast yet but one can safely assume it will be about mysterious Victorian serial killer Jack the Ripper and will follow the in-depth storytelling of Serial Killers and Unsolved Mysteries. 
– Sword and Scale – Mike Boudet has been hosting Sword and Scale since the very beginning of 2014. Each week he covers a different true crime, violent, or just generally creepy topic sure to make your skin crawl. There are tons of podcasts out there trying to fill our need to vicariously experience the darkest that humanity has to offer and Sword and Scale just does it the best. Just look at the "Categories" tab on the website. It begins with "Single Murder" and ends with "Bizarre." 
– Spooked – Spooked is the spinoff of NPR's storytelling podcast Snap Judgement. Snap Judgement is interested in hearing and telling all sorts of human stories. Spooked, however, is interested in just one kind: scary stories. Scary stories, campfire stories, spooky tales – call them what you want but Spooked wants to hear all of the good ones. Spooked publishes a 30-minute episode featuring one or two stories twice weekly and it's level of success is truly impressive. Spooked is very selective when it comes to finding the best first-person real life scary stories it can.
– Haunted Places – The world of the paranormal and spooky is so vast that sometiems you have the benefit of focusing on just one aspect. Haunted Places, for instance, is interested in the "places" aspect of scary, people, places, and things. This is another Parcast joint, is relatively new and comes out every other Thursday.
As we all know, there are fewer mediums better suited to creeping us out than podcasting. It's a good thing TuneIn has taken notice.